Hooks, Hounds Trade Shutouts in Twin Bill
Lawson goes distance in game one win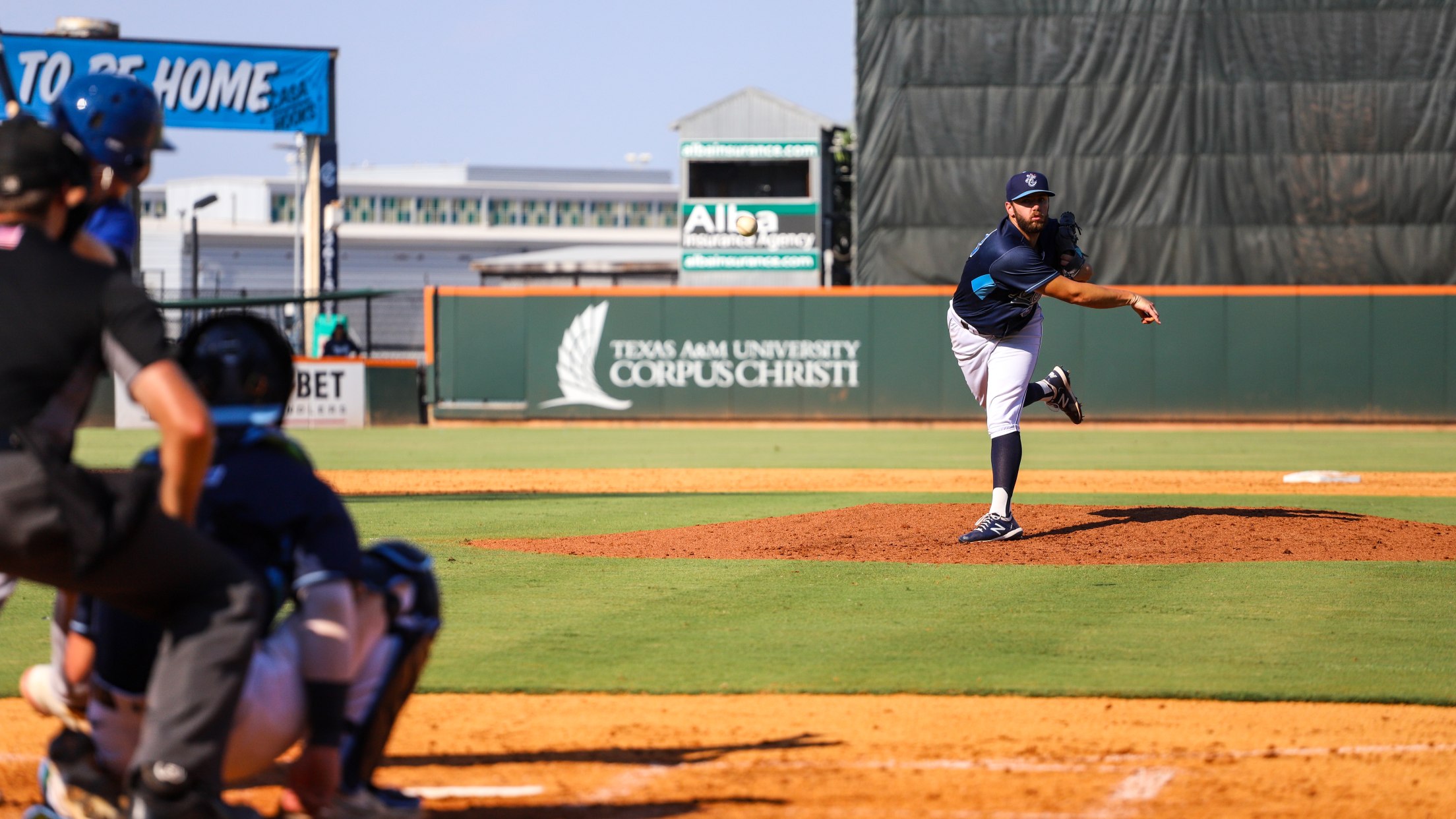 Brandon Lawson picked up the Hooks' first complete game since June 2019 with Thursday's win. (Credit: Dan Reiner/Corpus Christi Hooks)
CORPUS CHRISTI - The Hooks and Midland RockHounds split a doubleheader Thursday in which the teams traded shutout gems by their respective starting pitchers. Corpus Christi took game one, 8-0, while the Hounds salvaged game two, 1-0. The Hooks dominated game one from start to finish, led by Brandon Lawson
CORPUS CHRISTI - The Hooks and Midland RockHounds split a doubleheader Thursday in which the teams traded shutout gems by their respective starting pitchers. Corpus Christi took game one, 8-0, while the Hounds salvaged game two, 1-0.
The Hooks dominated game one from start to finish, led by Brandon Lawson on the mound and Corey Julks.
Lawson (W, 1-5) spun the first complete game of the Hooks' season, going the full 7.0 innings and scattering four hits and two walks while striking out five. It was the first complete game and shutout in his career, and he became the first Corpus Christi pitcher to go the distance since Carson LaRue went 8.0 at Arkansas on June 11, 2019.
The run support was almost immediate as the Hooks jumped out to a 5-0 lead in the first inning against Ty Damron, who recorded only two outs. The Hooks batted around, highlighted by two-run singles by Alex McKenna and Bryan Arias.
Julks jumped into the action with a solo homer to lead off the second against Aiden McIntyre. He tallied his 14th long ball in the sixth, a two-run shot off Nick Highberger to make it 8-0.
Midland matched Lawson's effort with its own in game two behind starter Colin Peluse. In his second Double-A start, Peluse struck out four over 6.0 scoreless innings, holding the Hooks to just four singles.
Jimmy Endersby tried to go stride-for-stride with his counterpart, but had the lone blemish in the ballgame – a solo homer to Jonah Bride leading off the fourth inning. Endersby (L, 5-6) went 4.1 innings, allowing two hits with four walks and five strikeouts.
The Hooks stranded the game-tying run on third base to end the game against Austin Briggs.
Both teams square off again Friday at 7:05 p.m. with Jaime Melendez on the mound for the Hooks. The first 1,500 fans through the gates will get a Hooks Hunting Cap, courtesy of Coastal Bend Chevy Dealers.