The Dragons MVP Program, uses the marketing power of Dayton Dragons Baseball as an educational tool for fourth and fifth grade teachers, helping them motivate and reward students for success in the classroom. This is where the beauty of the Dragons MVP Program kicks in. The use and distribution of the awards we're offering are entirely up to each teacher. Each teacher is the sole judge and jury in how to use the Dayton Dragons MVP 'tool' in their classroom.
Fourth and fifth grade teachers in a five county area (Clark, Greene, Miami, Montgomery, and Warren counties) receive award kits to recognize five students in their classroom. Each of the five students selected as a Dragons MVP in their classroom will receive a certificate, Dragons MVP specially designed hat, tickets to a Dragons game, and entry to win great prizes. In addition to these items, they also have the opportunity to have their success story highlighted on Dragons social media, in the Dayton Daily News, and in PlayBall!.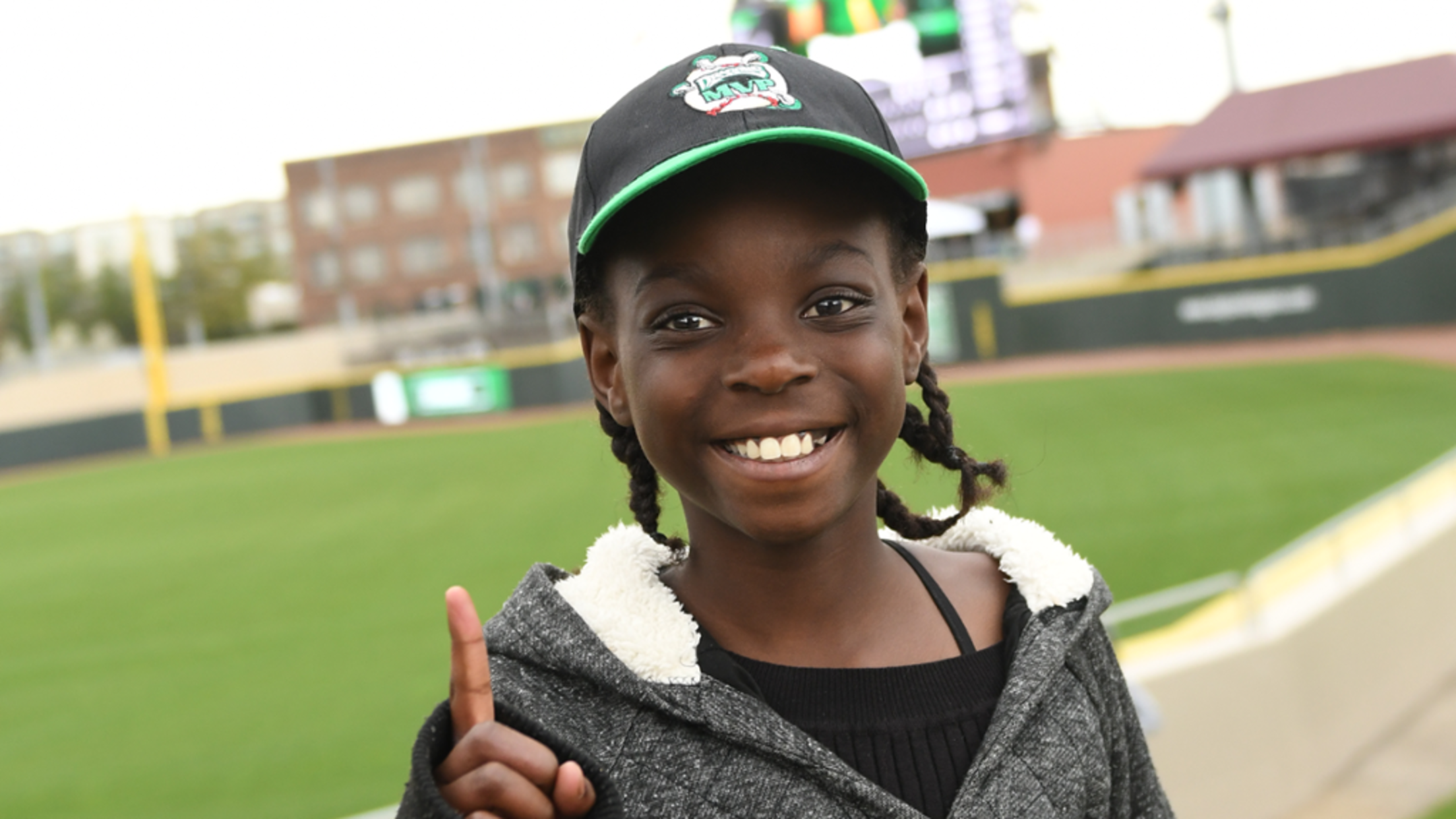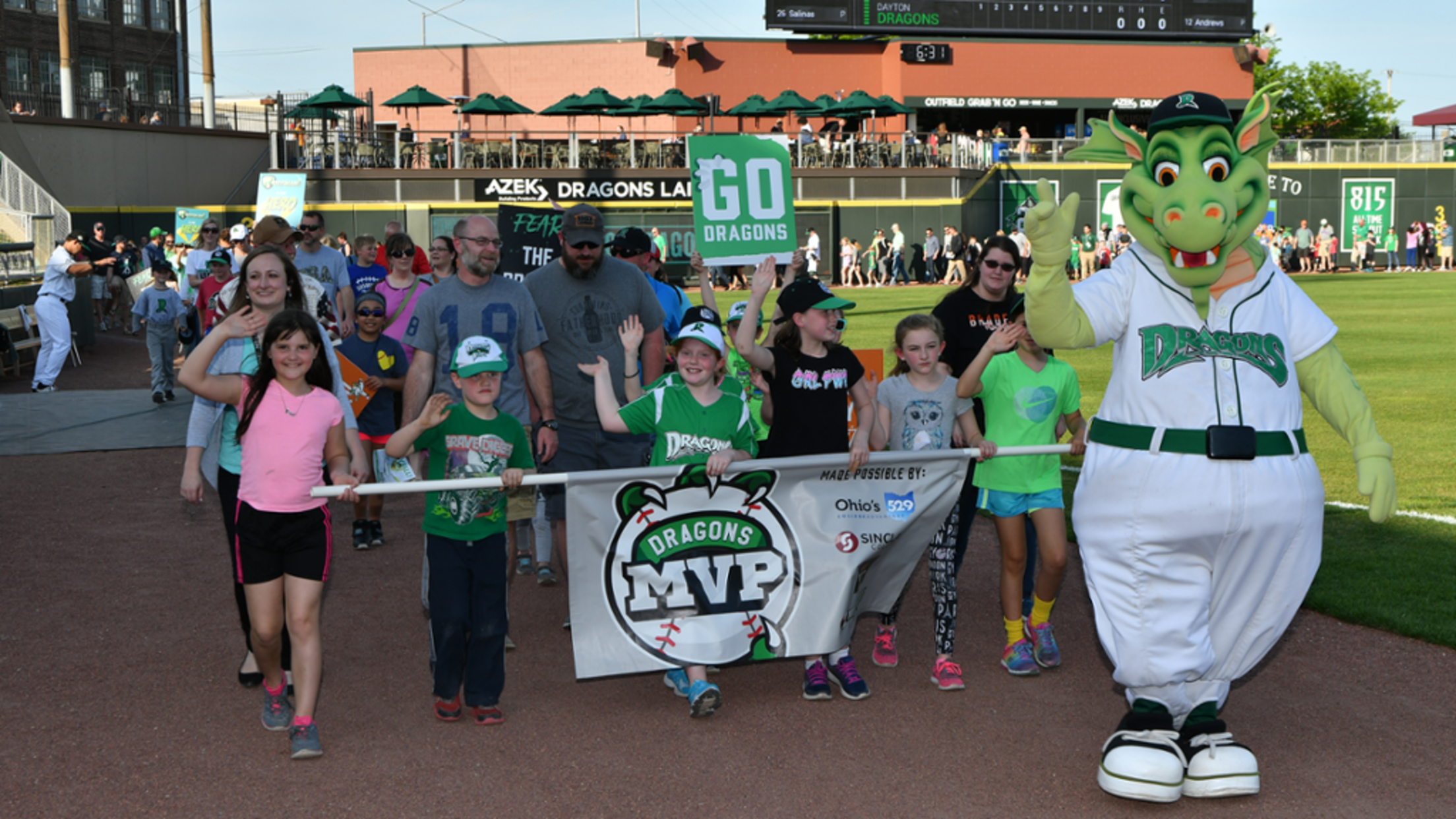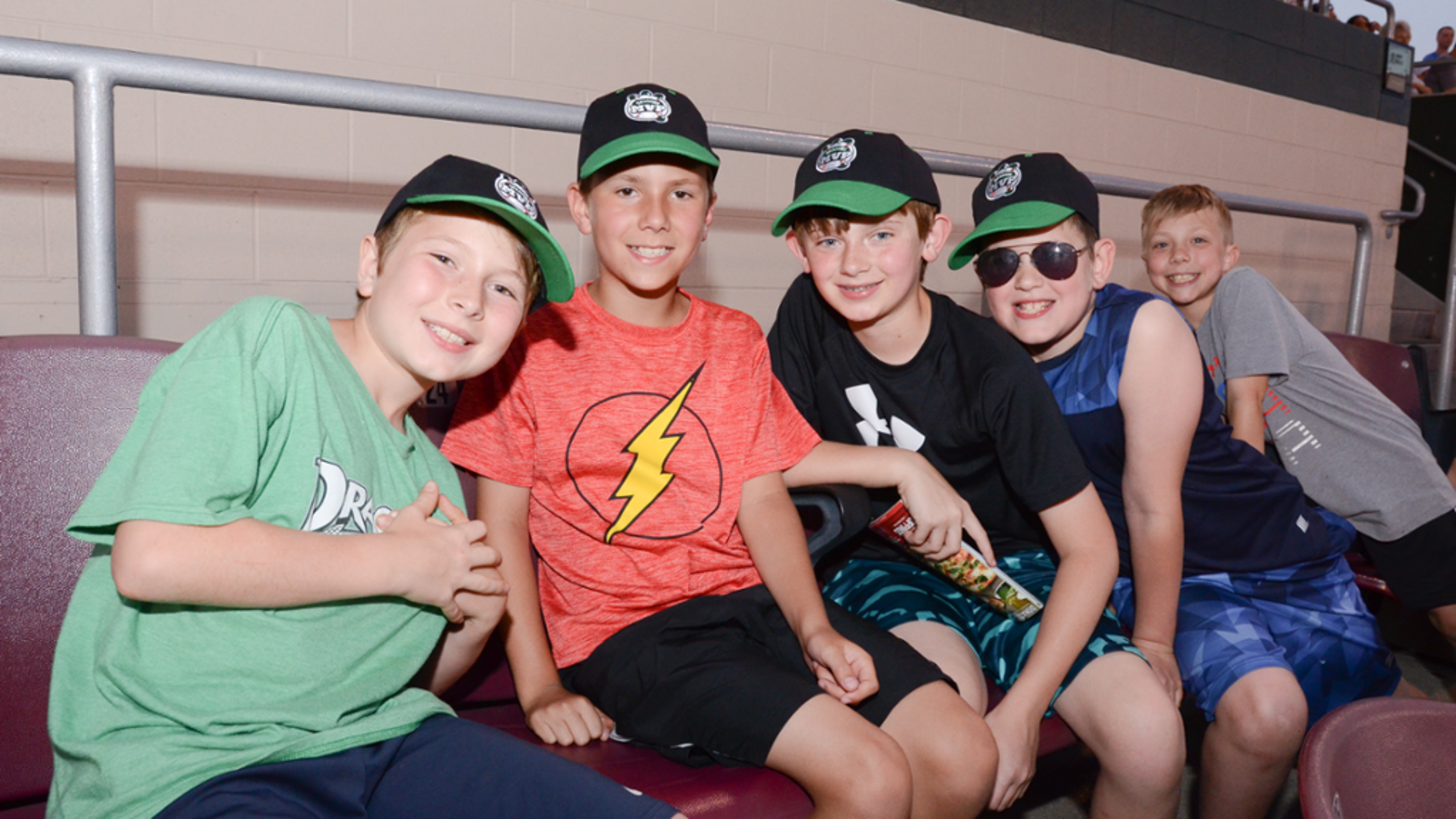 Coming out for a Dragons MVP Night at the Ballpark? Here are some answers to "Frequently Asked Questions".
What all is there for MVPs to do? SO MUCH! Not only do all Dragons MVPs receive a Dragons MVP hat but, they will also be able to participate in a pre-game parade around the field and visit the Dragons MVP Zone! A select few Dragons MVPs will have the opportunity to throw out a first pitch, deliver the game ball, participate in the umpire plate meeting, and perform as the Junior PA during the game.
What is the Dragons MVP Zone? The Dragons MVP Zone is a NEW space exclusive to MVPs and their families. Dragons MVPs will receive their hat in this space and be able to get their face painted, play carnival games, get their photo taken with a Dragons player, and more!
Where do I get my Dragons MVP hat? You can redeem your voucher for your Dragons MVP hat in the Dragons MVP Zone, located by the back gate in right field.
How does my child get to participate in the additional experiences or be featured in PlayBall!? Dragons MVPs are chosen at random by Dragons staff for all of these experiences. If your Dragons MVP is chosen, a representative from the Dragons will contact you directly to let you know.
The Dayton Dragons MVP Program is made possible by the generous support of:
If you have any questions about the MVP program, please contact our MVP program coordinator at [email protected].