Dragons Home Run Challenge Presented by Lexus of Dayton Raises More Than $17,000 for the Dayton Foodbank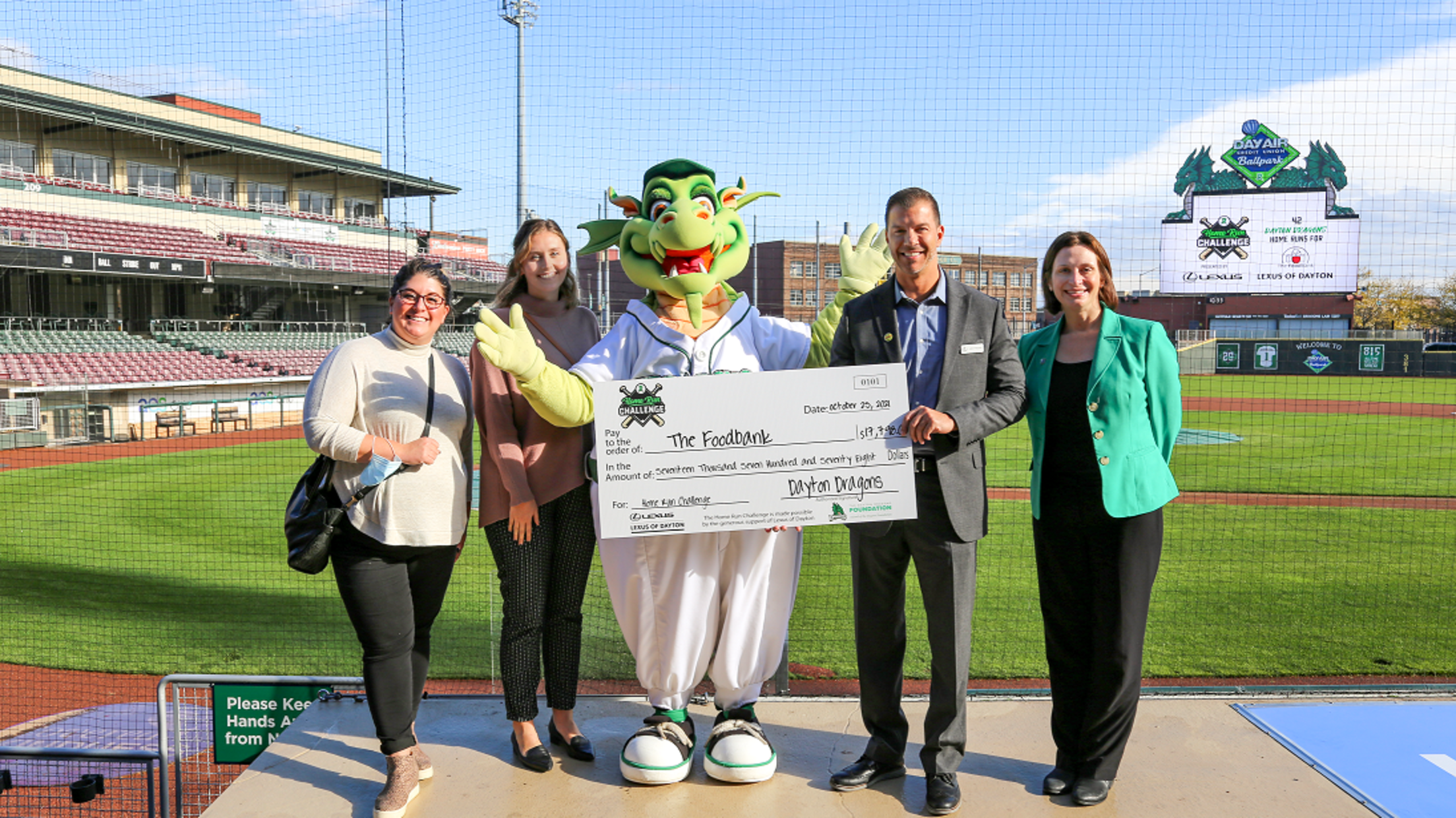 As the Dayton Dragons entered the 2021 season, the organization developed a goal of doing more than saying "thank you" to the community. The Dragons organization felt that it was important to express its appreciation with action. Fans throughout the region had provided an overwhelming outpouring of love and support
Dragons to Conduct Auditions for Green Team, Other On-Field Entertainment Positions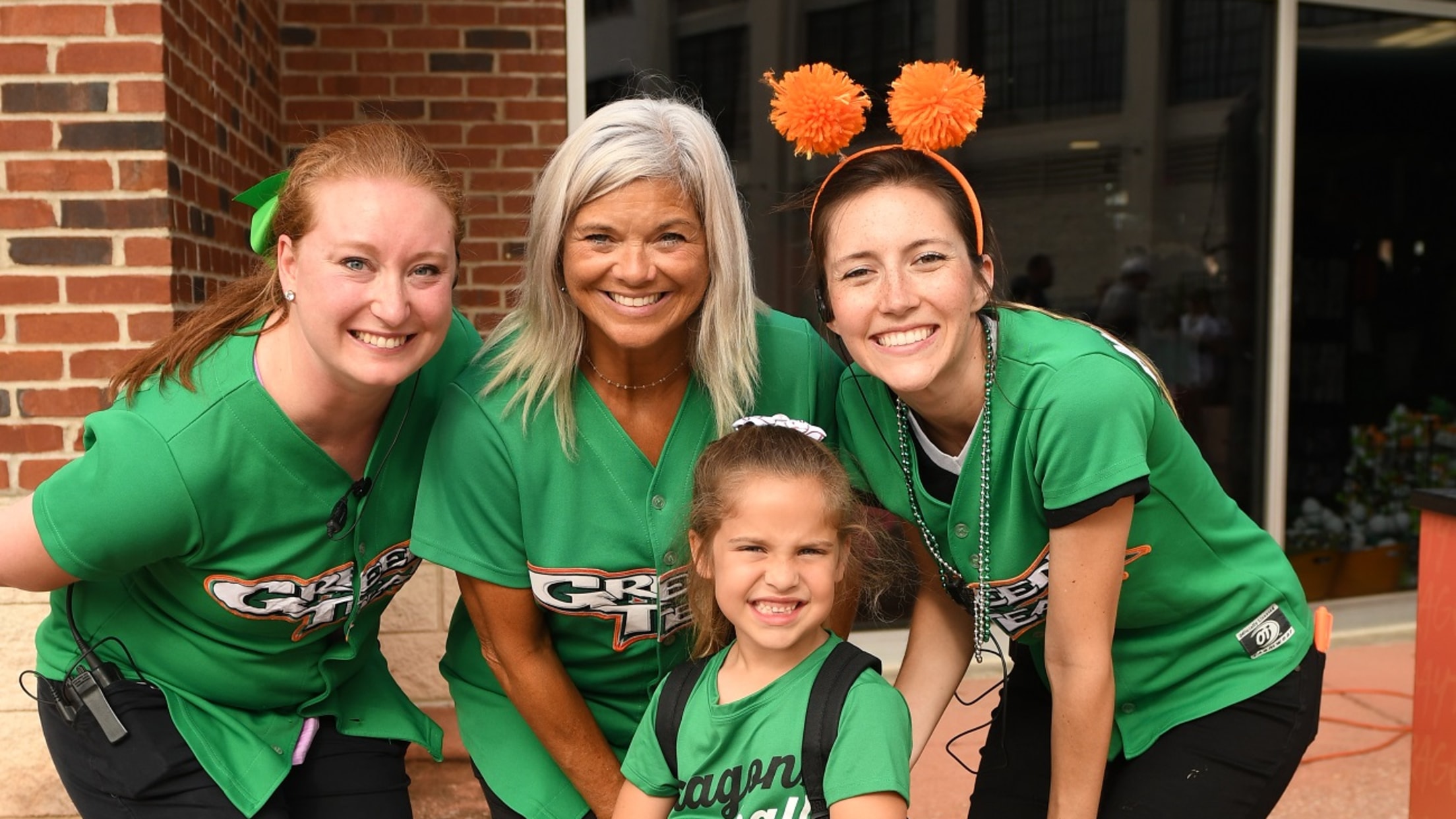 DAYTON, OH —The Dayton Dragons are conducting auditions for several professional entertainment positions with the team. The Dragons are holding auditions for the "Green Team," on-field entertainment hosts, and mascot performers for the 2022 season. The Dragons are seeking fun, energetic, and enthusiastic performers for these positions. What is the
Dragons James Marinan Named League Pitcher of the Month for September
Dayton, Ohio—Dayton Dragons pitcher James Marinan was named today as the High-A Central League September Pitcher of the Month. Marinan (MARE-uh-nun) made two starts in September, his only two appearances of the season with the Dragons, and did not allow a run in either outing. In a combined 12 innings,
2021 Dragon Graham Ashcraft Named Reds Pitching Prospect of the Year by MLB.com
Former Dragons on MLB Playoff Clubs
Dayton, Ohio—Graham Ashcraft, a member of the 2021 Dayton Dragons, has been selected by MLB.com as the Cincinnati Reds Minor League Pitching Prospect of the Year. Ashcraft made 22 starts in the Reds organization in 2021 as he opened the season with the Dragons before being promoted to Double-A Chattanooga
Dragons Win Season Finale, Sweep Series with Fort Wayne
Dragons Finish in Tie for First Place but Miss Playoffs
Dragons 5, Fort Wayne 3 Click here for the box score Dayton, Ohio—Juan Martinez blasted a three-run home run and Matt McLain connected on a two-run inside-the-park homer as the Dayton Dragons defeated the Fort Wayne TinCaps 5-3 on Sunday afternoon. The game was the season finale for both clubs.
Dragons Win 8-5 but See Playoff Hopes End
Dayton Earns Fifth Straight Win, Will Try for Sweep on Sunday
Dragons 8, Fort Wayne 5 Click here for the box score Dayton, Ohio—Mariel Bautista hit a three-run home run and Allan Cerda added a two-run double to lead the Dayton Dragons to an 8-5 victory over the Fort Wayne TinCaps on Saturday. The win was the Dragons fifth straight to
Dragons Win Fourth Straight, Stay Alive in Playoff Race
Dragons 8, Fort Wayne 4 Click here for the box score Dayton, Ohio—Carson Spiers fired five scoreless innings and Michael Siani collected two hits and two runs batted in as the Dayton Dragons defeated the Fort Wayne TinCaps 8-4 on Friday night. The Dragons have won the first four games
Dragons on TV Saturday & Sunday on Dayton's CW
2021 Game Broadcasts Presented by AES Ohio
DAYTON, OHIO—Dayton Dragons games on Saturday, September 18; and Sunday, September 19 will be televised live from Day Air Ballpark on Dayton's CW. On both dates, the Dragons will battle the Fort Wayne TinCaps, the High-A affiliates of the San Diego Padres. These are the final two games of the
Johnson's Hit Lifts Dragons to Extra Inning Win
Dragons Rally in 10th after Losing Big Lead in 9th
Dragons 6, Fort Wayne 5 (10 innings) Click here for the box score Dayton, Ohio—Pinch hitter Ivan Johnson lined a hit into the right field corner to drive in Michael Siani from second base with the winning run with no outs in the 10th inning as the Dayton Dragons defeated
Dragons Win 9-2, Guarantee Winning Record in 2021
McLain, McGarry Hit Home Runs for Dragons
Dragons 9, Fort Wayne 2 Click here for the box score Dayton, Ohio—Matt McLain and Alex McGarry blasted home runs and five Dayton pitchers combined on a four-hitter as the Dragons defeated the Fort Wayne TinCaps 9-2 on Wednesday night. A crowd of 6,037 was in attendance at Day Air
Siani, Cerda Belt Home Runs in Dragons Runaway Victory
Roa Posts Third Straight Strong Start
Dragons 10, Fort Wayne 2 Click here for the box score Dayton, Ohio—Michael Siani and Allan Cerda hit home runs and Dayton pitchers combined to shutout Fort Wayne over the first eighth innings as the Dragons defeated the TinCaps 10-2 on Tuesday night. A crowd of 6,715 was in attendance
Dayton Dragons Announce 2022 Schedule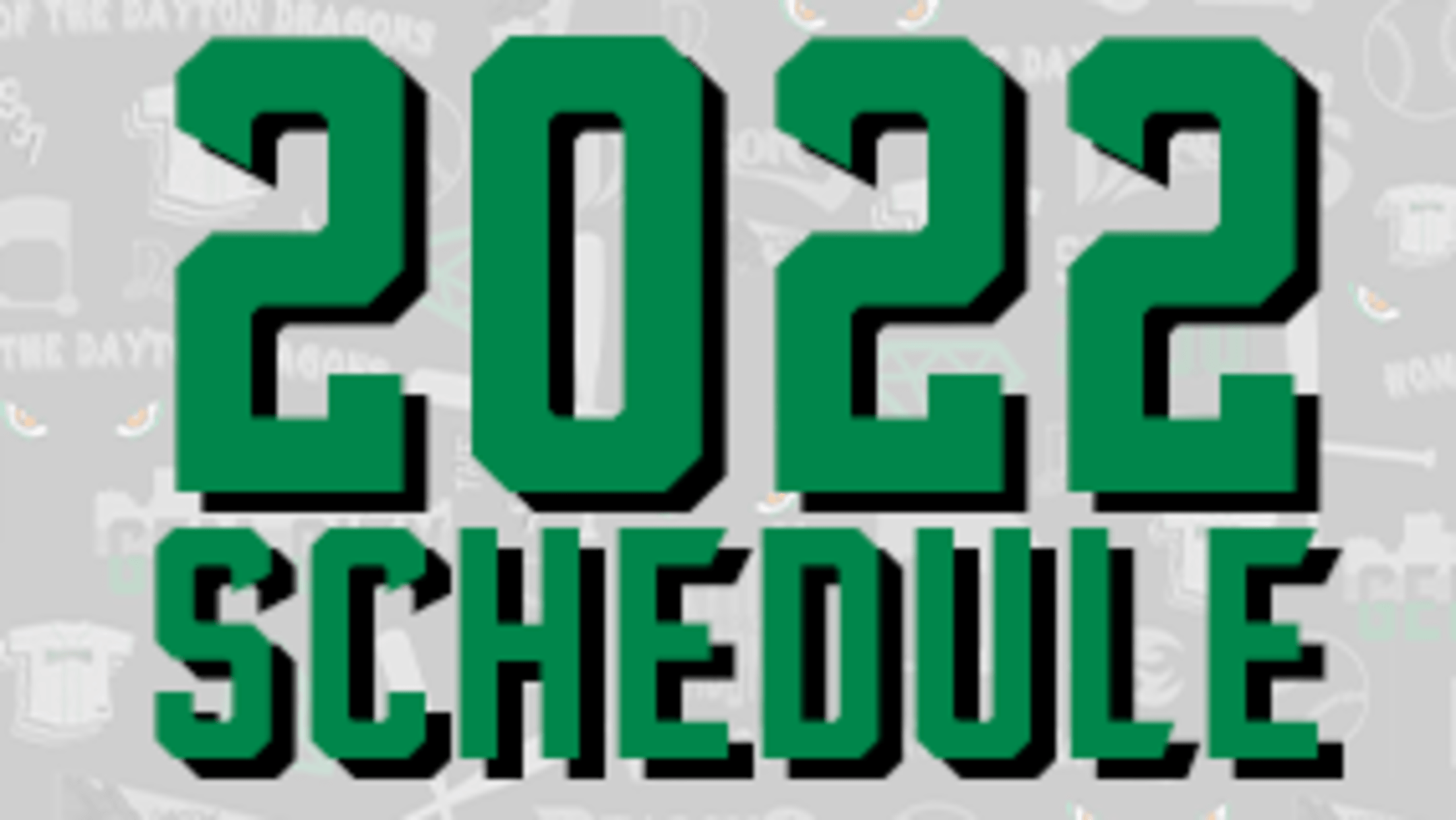 DAYTON, OHIO- The Dayton Dragons today announced their game schedule for the 2022 season, the Dragons 22nd year of baseball. Click here to view a printable full-color graphic of the Dragons 2022 schedule The Dragons will open the 2022 High-A Central League season at home on Friday, April 8 when