*NEW FOR 2020* All You Can Eat Thursdays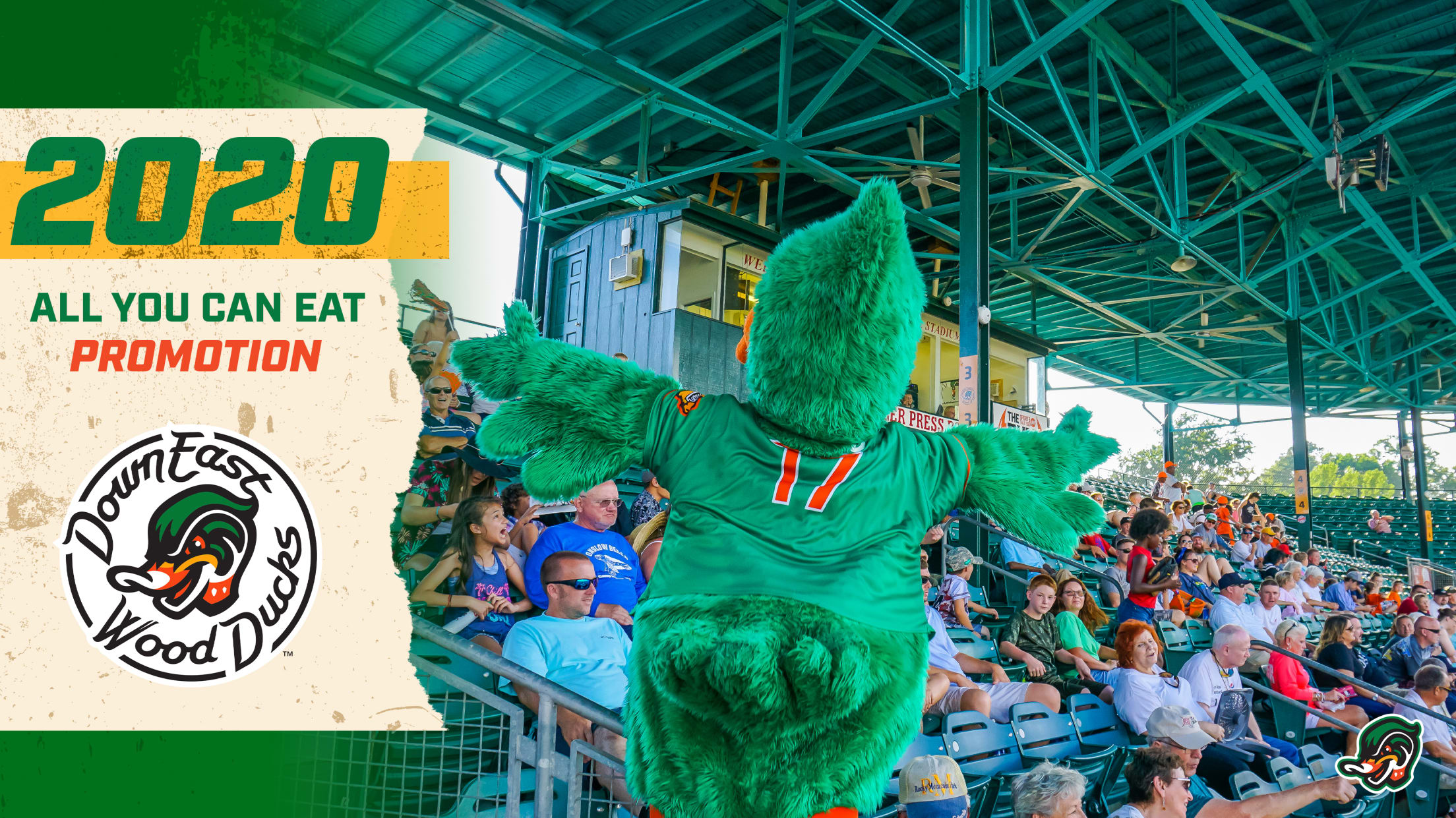 Each AYCE Thursday will feature a menu of two food items. Fans will be able to eat as much as they want of those two items from 6 pm until 8:30 pm. There is no special ticket or wristband needed on these nights. Just buy a regular game ticket for
Each AYCE Thursday will feature a menu of two food items. Fans will be able to eat as much as they want of those two items from 6 pm until 8:30 pm. There is no special ticket or wristband needed on these nights. Just buy a regular game ticket for those nights and get ready to eat!
Dates and Menus* for the five (5) AYCE Thursdays
5/7 - Soft Shell Beef Tacos and Chips/Salsa
6/18 - Corn Dogs and French Fries
7/2 - Hot Dogs and Hushpuppies
7/16 - ENC BBQ Slider and Pretzel Bites
8/20 - Corn Dogs and Hushpuppies
*Subject to change
Here's how the promotion works; each game will feature two (2) pre-selected food items (sorry, no substitutions allowed). The food will be served out of the Home Plate and 1st Base Concession stands for easy access and to help keep the lines short and moving so you can keep eating.
Fans can make as many trips to the stands as they like during the 2:30 hours but are limited to one (1) portion per person per visit to the stand (for example; two hot dogs and hushpuppies would be a portion you would get when you visit the stand). Drinks are not included in the promotion but all Thursdays feature $1 Beer and $1 Pepsi products so we've already discounted your drinks for you on these nights!
All tickets for each of these five (5) AYCE Thursday games are only $11 - the same price as a regular ticket for all Friday or Saturday home games. These 5 games will be Blackout dates for our ticket exchange policy and ticket vouchers, so you must purchase a ticket for these five (5) specific games to enjoy the All You Can Eat promotion.