Strong Pitching Performance from Carolina Stifles Woodpeckers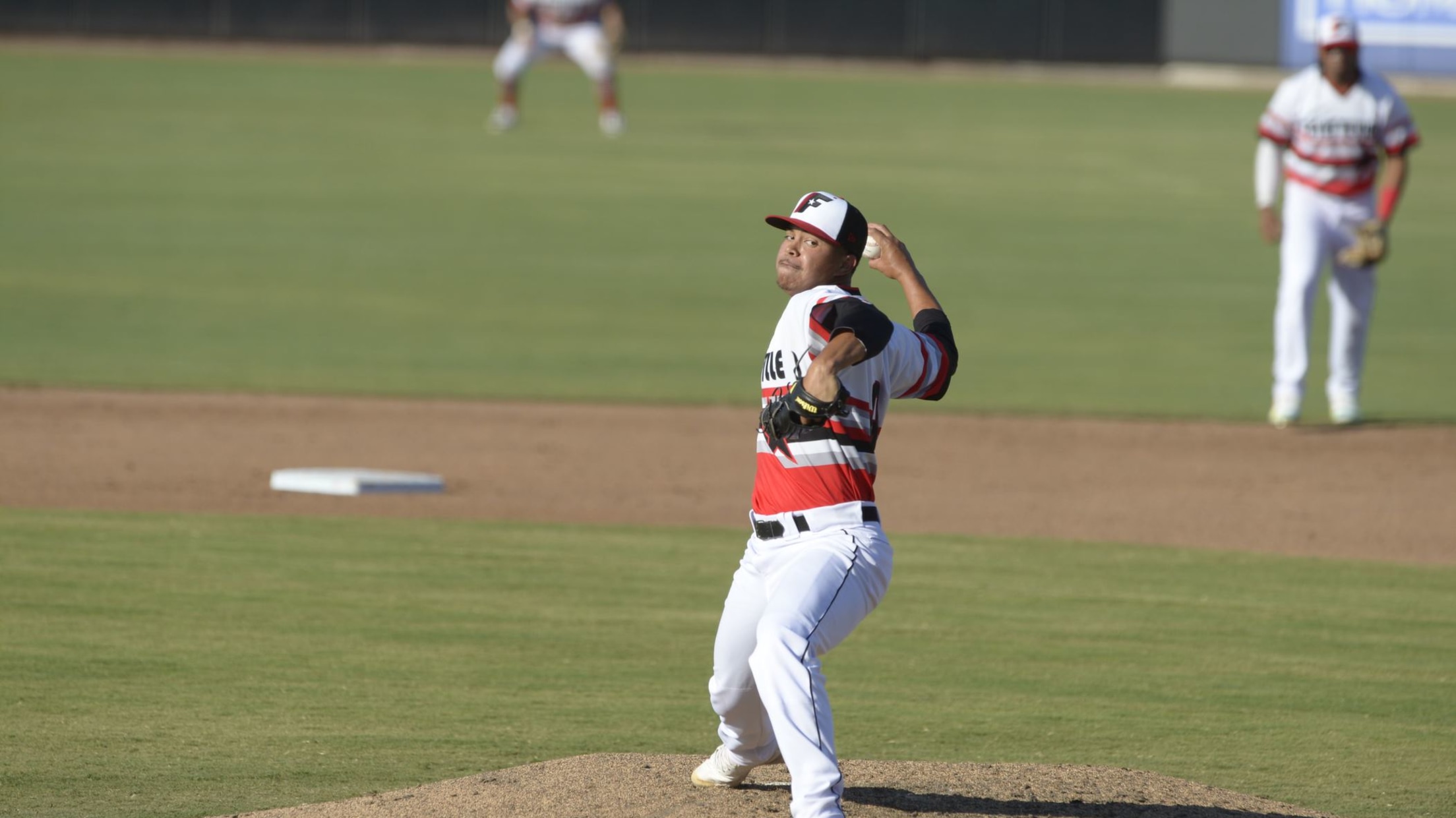 Zebulon, NC - The Fayetteville Woodpeckers (33-39, 2-5) were unable to solve Carolina Mudcats (37-36, 3-4) starting pitcher Stiven Cruz (W, 3-2), who pitched six scoreless innings to propel the Mudcats to a 5-2 win over Fayetteville Friday night at Five County Stadium. Carolina has now taken three of four
Zebulon, NC - The Fayetteville Woodpeckers (33-39, 2-5) were unable to solve Carolina Mudcats (37-36, 3-4) starting pitcher Stiven Cruz (W, 3-2), who pitched six scoreless innings to propel the Mudcats to a 5-2 win over Fayetteville Friday night at Five County Stadium. Carolina has now taken three of four in the series and have held the Woodpeckers' offense to just three runs over the last two games.
The Mudcats jumped out to a big lead in the bottom of the second inning against Woodpeckers starter Deylen Miley (L, 2-3). Jheremy Vargas doubled home a run to kick off the scoring before a strike three to Jesus Garcia got away from Fayetteville catcher Freddy Guilamo. Guilamo then overthrew first baseman Joey Loperfido, allowing two more runs to come across and give Carolina a 3-0 edge. Hendry Mendez then brought Garcia home on a groundout to Miley before Jackson Chourio ripped an RBI double to center to cap off a five-run second.
Miley exited the ballgame ahead of the third inning in favor of Edinson Batista, who silenced the Mudcats' bats over 5.2 innings, allowing zero runs and only two hits while walking two and striking out five. The outing brought Batista's ERA on the season down to 2.95.
The Woodpeckers broke through offensively in the seventh inning against Carolina reliever Junior Montero. Tyler Whitaker was hit by a pitch with two outs in the frame before Yeuris Ramirez launched a two-run home run over the wall in left, cutting the lead to three. It was Ramirez's sixth home run of 2022 and his first in exactly one month.
Montero rebounded to get the final out of the seventh before working through a scoreless eighth. In the ninth, Mudcats closer Michele Vassalotti (SV, 5) ran into some trouble to start the inning when he walked Loperfido before hitting Justin Williams with a pitch. However, Vassalotti bounced back by retiring the next three Fayetteville batters to end the ballgame.
The two teams will meet again Saturday night in Zebulon for the fifth contest of the six-game set. RHP Nic Swanson gets the start for the Woodpeckers while RHP Fernando Olguin will try to make it three straight wins for Carolina. First pitch is scheduled for 6:30 ET.
FULL BOX SCORE: https://www.milb.com/gameday/669926/final/box