Woodpeckers Fall in Extras After Huge Ninth-Inning Comeback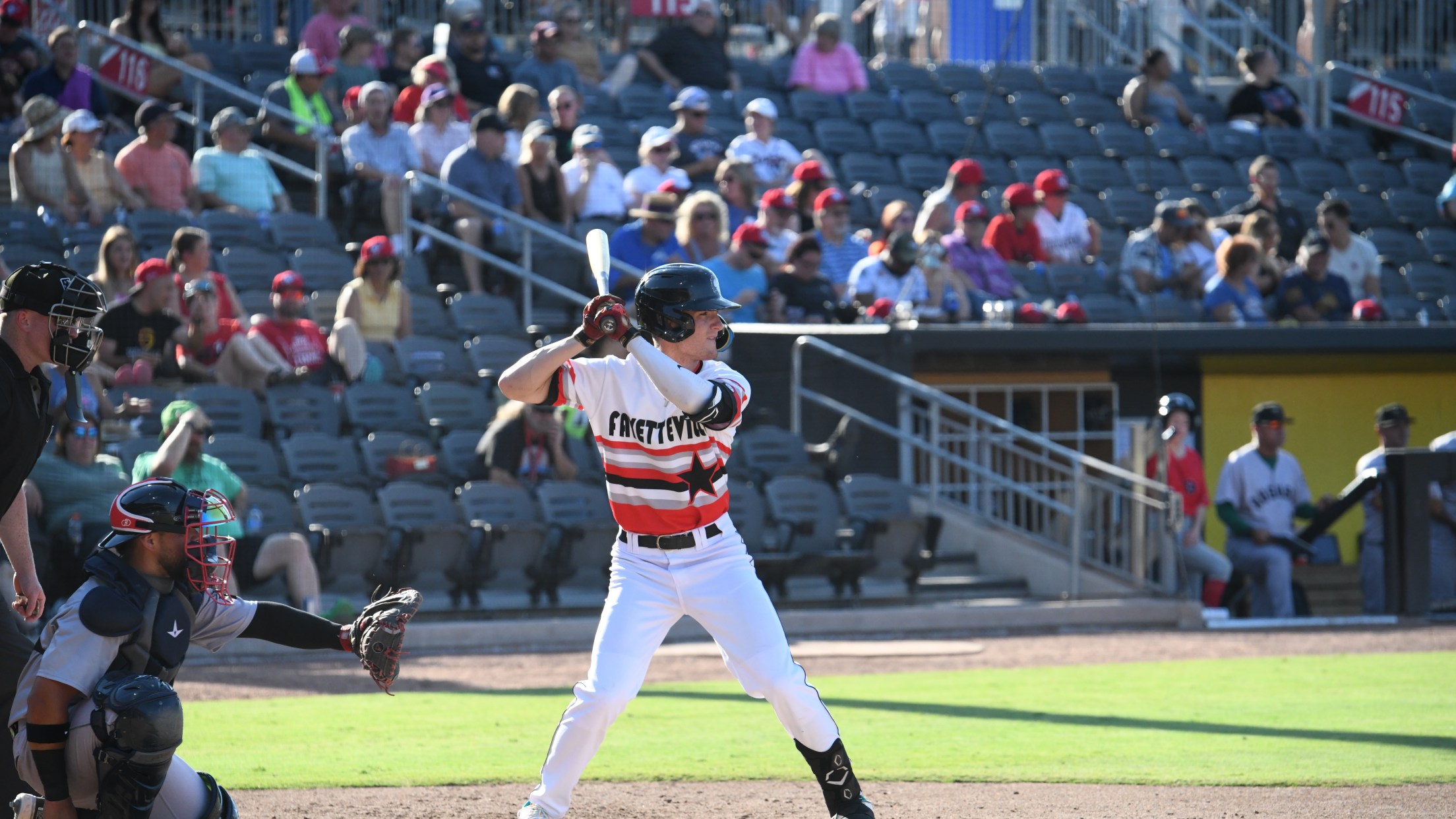 Fayetteville, NC - The Fayetteville Woodpeckers (32-25) pulled off a monumental seven-run comeback over the final two innings of Saturday night's game but ultimately came up short in extras, falling 13-9 to the Augusta GreenJackets (37-31) at Segra Stadium. Six of the seven come-from-behind runs scored with the Woodpeckers down
Fayetteville, NC - The Fayetteville Woodpeckers (32-25) pulled off a monumental seven-run comeback over the final two innings of Saturday night's game but ultimately came up short in extras, falling 13-9 to the Augusta GreenJackets (37-31) at Segra Stadium.
Six of the seven come-from-behind runs scored with the Woodpeckers down to their final out in the game. Tailing 8-2 at the start of the ninth, Tyler Whitaker led off with a walk and Cody Orr singled against Tyler Owens to put two runners on. After Freddy Guilamo struck out, Yeuris Ramirez loaded the bases with a walk and Owens was replaced by Rob Griswold (W, 3-2).
Griswold recorded the second out on a lineout from Leosdany Molina but plunked Joey Loperfido with a pitch that made it an 8-3 game. With the bases still loaded, Justin Williams bounced a two-run single into right field that put the Woodpeckers within striking distance. Enter Logan Cerny, who crushed a three-run home run over the left field wall that tied the game 8-8 and forced extra innings.
Fayetteville's huge rally was met by a five-run response from the Augusta offense in the top of the tenth. Mahki Backstrom returned the lead to the GreenJackets with a two-run single against Palmer Wenzel (L, 0-1) and Connor Blair jumped the game to 13-8 with a three-run homer in the following at bat.
Yeuris Ramirez nearly had a two-run double in the bottom of the tenth, but Cody Orr was thrown out at the plate trying to score for the final out of the game.
Saturday's contest felt out of reach for the majority of the night once the GreenJackets put together a pair of three-run innings.
Zack Matthews (L, 2-4) spun his longest outing of the season on the mound, pitching 4.0 innings and allowing three runs, all which came in the second. Backstrom hit a two-run home run and Kadon Morton added a solo blast for the 3-0 lead. Matthews finished strong, tossing a scoreless third and facing the minimum in the fourth.
The GreenJackets scored three more runs once Edinson Batista entered the game in the fifth. Cal Conley singled home Morton, Geraldo Quintero doubled in Conly, and a wild pitch scored Quintero to make it 6-1. In the seventh, Augusta jumped out to a huge 8-1 lead on consecutive RBI doubles from Geraldo Quintero and Stephen Paolini.
The scoreless drought ended when Justin Williams connected for an RBI single in the eight inning that started the eventual seven-run comeback.
The series concludes on Sunday afternoon with first pitch scheduled for 2:05 pm EST. The Woodpeckers are projected to start RHP Shea Barry (0-1, 2.63 ERA) and Augusta will counter with LHP Sam Strickland (0-0, 1.29 ERA).
FULL BOX SCORE: https://www.milb.com/gameday/669725/final/box