FSL West Division Championship Series Preview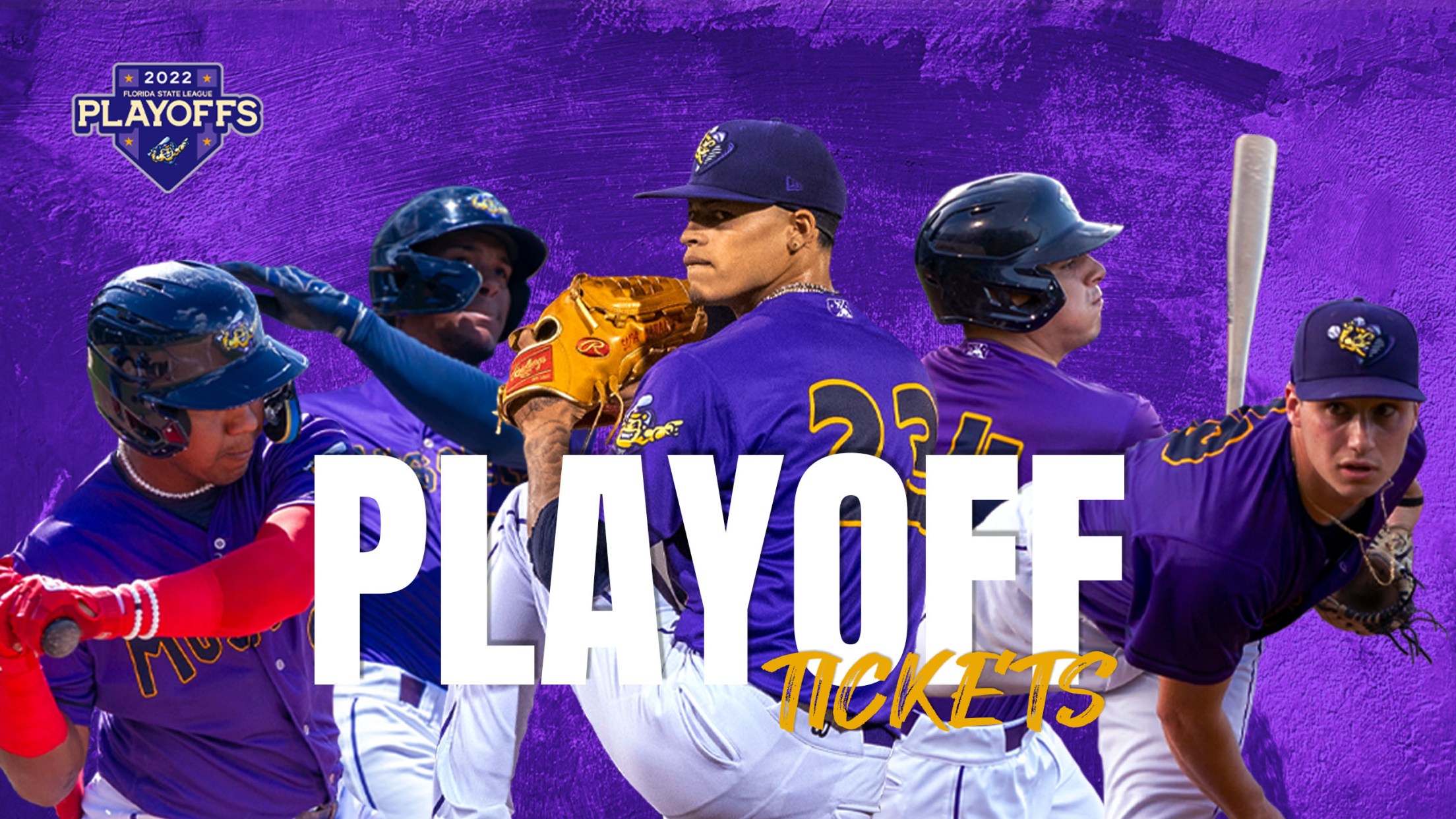 FORT MYERS, Fla. (September 13, 2022) – The Fort Myers Mighty Mussels take on the Dunedin Blue Jays in a best-of-three series this week for the FSL West Division Championship and the right to play for the Florida State League Championship. The Fort Myers franchise is bidding for its third
FORT MYERS, Fla. (September 13, 2022) – The Fort Myers Mighty Mussels take on the Dunedin Blue Jays in a best-of-three series this week for the FSL West Division Championship and the right to play for the Florida State League Championship.
The Fort Myers franchise is bidding for its third FSL Championship in the last eight seasons, and its first with the Mighty Mussels moniker. The Mussels and Blue Jays split the regular season series 7-7. However, only three of the Dunedin's 13 current position players remain from the teams' last series in July. The majority of the 10 new players come from the Blue Jays' 2022 draft class.
SERIES SCHEDULE
Game 1 – Tue, Sep. 13 at 6:30 PM - TD Ballpark in Dunedin
Game 2 – Thu, Sep. 15 at 7 PM – Hammond Stadium in Fort Myers
Game 3 – Fri, Sep 16 at 7 PM – Hammond Stadium in Fort Myers (if necessary)
BROADCAST – All 3 games of the series can be heard live on the Mighty Mussels Baseball Network here. John Vittas will have the play-by-play. Video is not available.
ROSTERS FINALIZED – The Mighty Mussels added a secret weapon prior to today's 12 PM roster deadline. Twins' fourth-round pick Andrew Morris has been assigned to the Fort Myers bullpen and is set to make his Single-A debut in this week's playoffs. Morris was key piece for Texas Tech this spring, becoming a unanimous Top-300 draft prospect thanks to a fastball that sits 92-95 mph.
The Mussels do lose relief pitcher Niklas Rimmel, who returns to Germany this week to pitch for his home nation in the World Baseball Classic qualifiers. Rimmel was dominant for the Mussels in the second half, registering a 1.98 ERA over 41 dominant innings this season (52 K, 19 BB, .188 AVG). Access the full roster here.
The Fort Myers lineup will look similar to what Mussels fans have watched over the last few weeks, with four talented 2022 draft picks joining ranked prospects Misael Urbina, Noah Miller, Kala'i Rosario and Keoni Cavaco.
PITCHING MATCHUPS
Game 1 – RHP Pierson Ohl (FTM) vs RHP Rafael Sanchez (DUN)
Game 2 – RHP Marco Raya (FTM) vs RHP Edisson Gonzalez (DUN)
Game 3 – LHP Jordan Carr (FTM) vs TBA
The D-Jays and Mussels will be employing two completely different pitching strategies this week. The Blue Jays will mix and match their way through every game, while Fort Myers is riding the horses that got them here.
All three scheduled starters for Fort Myers have logged at least 61 innings this season, while both Dunedin starters have yet to complete 12 innings at the Low-A level.
GAME 1
The Mighty Mussels will lean on reigning FSL Pitcher of the Month Pierson Ohl on the road Tuesday. Ohl dominated the league to 1.33 ERA over his last five outings, walking just one batter over 27.0 innings. The California native did not allow an earned run through his first four outings in August. On August 18 in Palm Beach, Ohl became the first Mighty Mussels pitcher to complete seven innings all season, allowing just two hits while fanning seven. For the season, the Grand Canyon University product ranks fifth in the Florida State League in innings pitched (91.2) while posting 101 strikeouts against just 13 walks (7.7 K/BB).
Rafael Sanchez has made just two outings in the Florida State League, allowing two runs in each. The 23-year-old logged 51 innings between both complex league affiliates of the Blue Jays, posting a 3.00 ERA (52 K, 13 BB). Sanchez defected from Cuba and signed with the Blue Jays on May 13.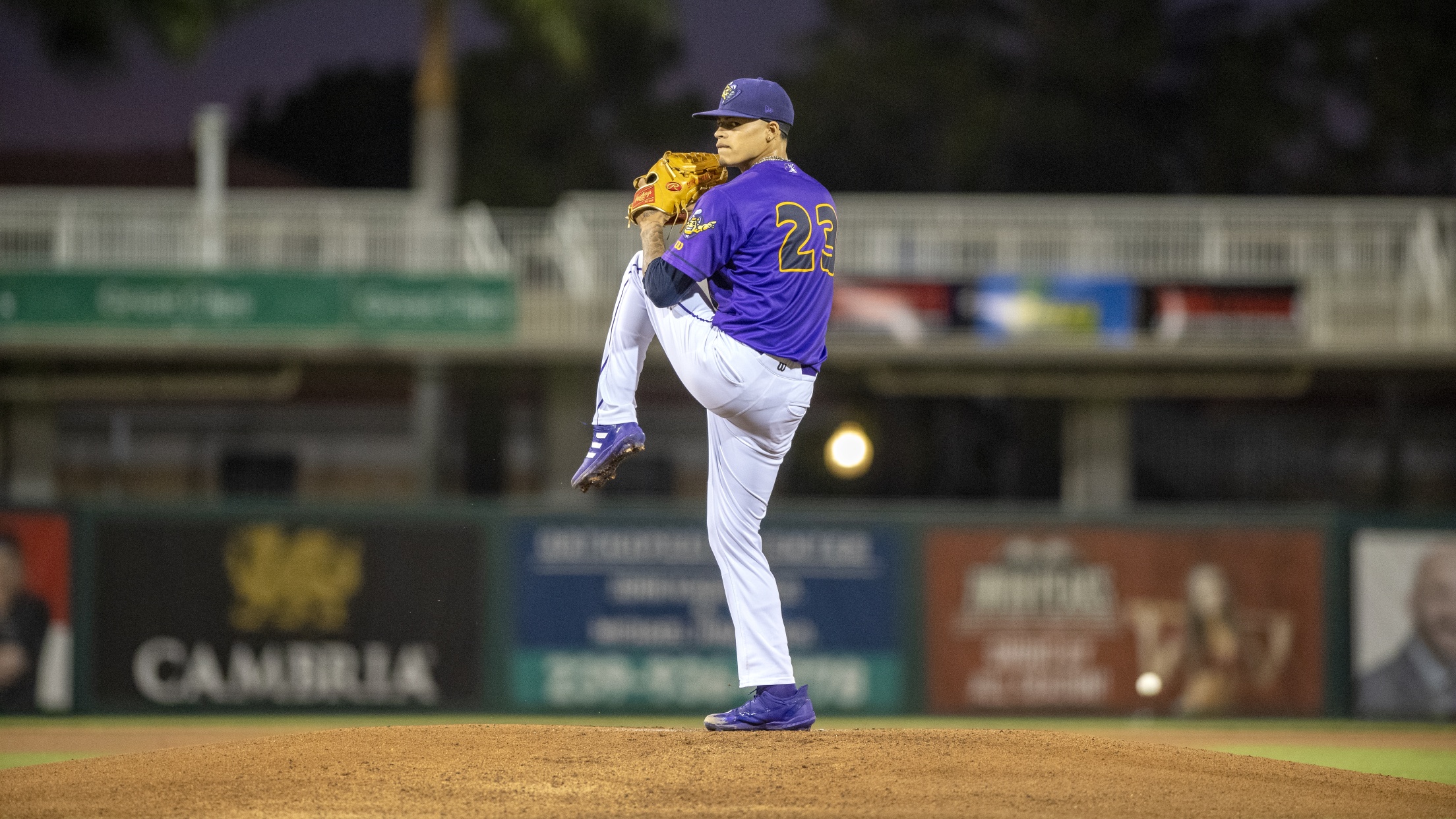 GAME 2
The Mussels will unleash their top pitching prospect in Game 2, as Marco Raya takes the ball at a charged-up Hammond Stadium. The Twins' No. 7 prospect features a fastball up to 97 mph and two different wipeout breaking pitches. Raya has missed multiple starts due to nagging injuries, illness and even wisdom teeth removal this year, but his two playoff auditions left no doubt that he is healthy and ready (7 IP, 2 H, 0 R, 12 K, 3 BB).
Dunedin will counter with 22-year-old RHP Edisson Gonzalez, who has only made four outings with Dunedin (3.09 ERA). Gonzalez was slated to being the year with High-A Vancouver, but injuries kept him out until July 21. Since then, he logged five scoreless innings at the complex before being officially assigned to Low-A Dunedin on August 24. Gonzalez spent the 2017-19 seasons in the Tampa Bay Rays organization before being traded to Toronto in September 2019.
GAME 3 & OTHER OPTIONS
Fort Myers has announced the LHP Jordan Carr will be their Game 3 starter - if the series gets that far. Carr is the Mussels' veteran crafty lefty. Since joining the team, he's gone 6-2 with a 3.84 ERA over 14 outings, providing stability and durability in the rotation. Carr spent five years at the Division I level pitching for UNC-Asheville and the College of Charleston.
As is usually the case in playoff baseball, the Mussels will push two of their starting pitchers to the bullpen to assume important bulk roles behind their starters. RHP Mike Paredes and RHP Tomas Cleto will be ready to help their fellow starters throughout the series. Paredes went 7-4 with a 3.27 ERA, logging the second most innings (85.1) on the Mussels this year. Cleto joined the rotation four weeks ago and has pitched to a 3.68 ERA, showcasing a mid-90s fastball.
Recent additions from the 2022 draft class should help the Mussels this week. In addition to Morris, the Twins added RHPs Kyle Jones (7th Round) and Zebby Matthews (8th Round) to the roster last week. Both dominated in their debuts against St. Lucie.
As is always the case, defense and base running will play a major role in the postseason. The Mussels employ a strong up-the-middle defense, with Miller, Urbina, Tanner Schobel and Ben Ross all showing strong defensive prowess.
Tickets for Game 2 at Hammond Stadium are ON SALE HERE.