Mighty Mussels Slug Back to Sink Tampa 8-6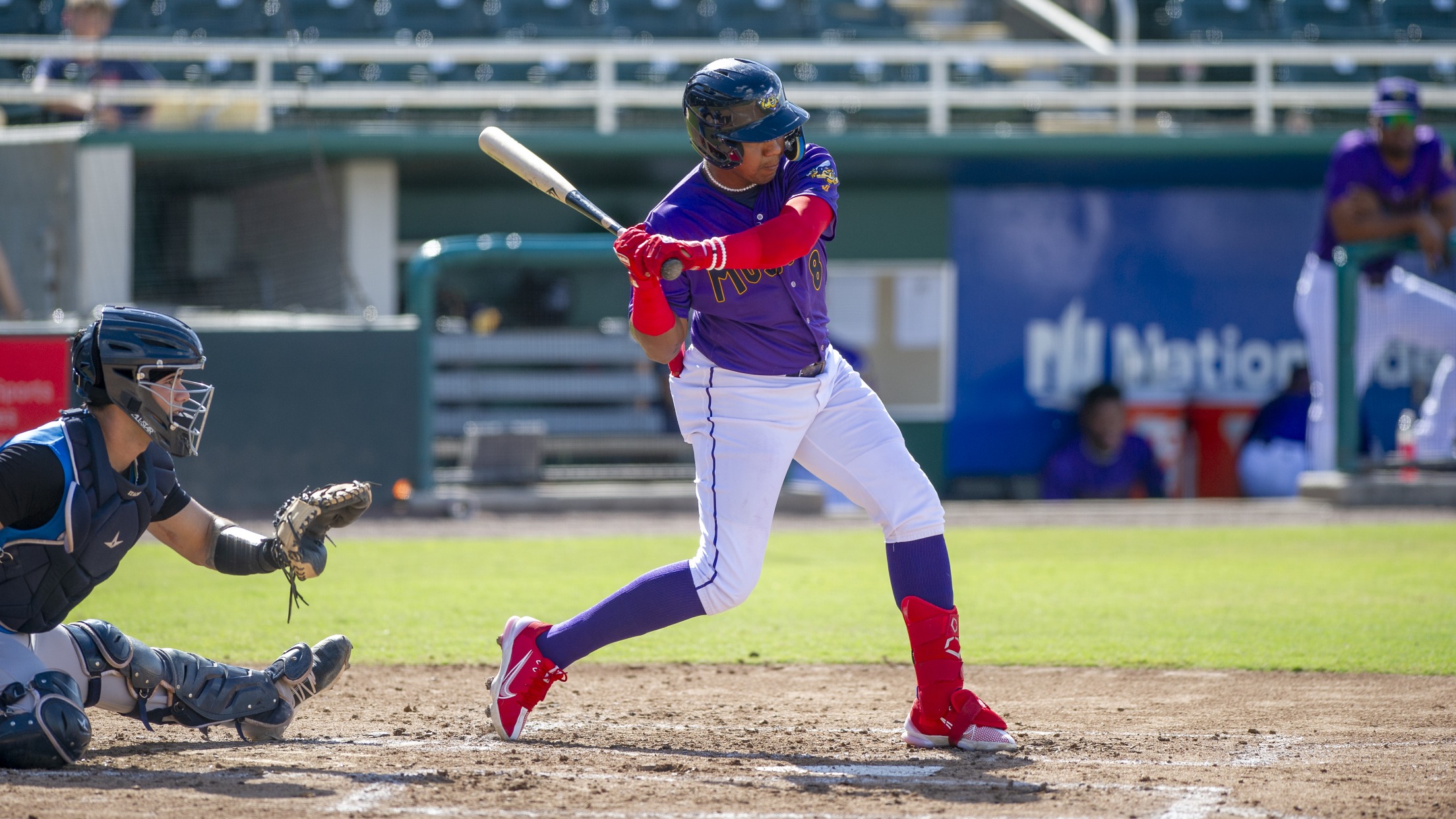 FORT MYERS, Fla. (July 31, 2022) – The Mighty Mussels slugged six extra-base hits Sunday, coming back to beat the Tampa Tarpons 8-6 at Hammond Stadium. Fort Myers (53-39, 12-16) fell behind 3-0 after three innings, but the bats came alive after that. With two outs in the bottom of
FORT MYERS, Fla. (July 31, 2022) – The Mighty Mussels slugged six extra-base hits Sunday, coming back to beat the Tampa Tarpons 8-6 at Hammond Stadium.
Fort Myers (53-39, 12-16) fell behind 3-0 after three innings, but the bats came alive after that. With two outs in the bottom of the fourth, Carlos Aguiar slugged a solo home run to right center to make it 3-1. After two walks and a hit batter, Misael Urbina drove in two runs with an infield single to tie the game 3-3.
Tampa (46-48, 19-9) jumped back in front on a Ben Cowles double in the sixth, but the Mussels fought right back in the bottom of the inning. Aguiar ripped a triple down the right field line. The Tarpons' throw skipped past the third baseman, allowing Aguiar to get up and score to tie the game 4-4.
With the game still tied in the bottom of the seventh, Keoni Cavaco dropped a base hit into center with one out. Two batters later, Dillon Tatum smoked an RBI double down the left field line to extend the lead to 6-4.
Still up two in the eighth, Kala'i Rosario smashed a double to left center before scoring on a Daniel Ozoria bunt single and Tampa error. Three batters later, Urbina crushed a two-run homer to left to open up an 8-4 lead.
Trailing by four in the top of the ninth, Tampa earned a walk and a double to put two men on. With the Tarpons down to their final out, the Mussels' infield committed back-to-back fielding errors. That made the score 8-6 and brought Anthony Garcia to the plate as the go-ahead run. Garcia demolished a high fly ball to center, which Luis Baez caught against the top of the fence to seal a narrow win for the Mussels.
Niklas Rimmel (4-1) led a bullpen day with 2.1 scoreless innings to notch the win. He allowed two walks and one hit while striking out three. Malik Barrington and Anthony Escobar also worked scoreless frames.
The Mussels will return to action at 7 p.m. on Tuesday, hosting the Bradenton Marauders at Hammond Stadium. Coverage begins at 6:45 p.m. on the Mighty Mussels Baseball Network.