Mussels' Bats Go Quiet in Doubleheader Loss to Lakeland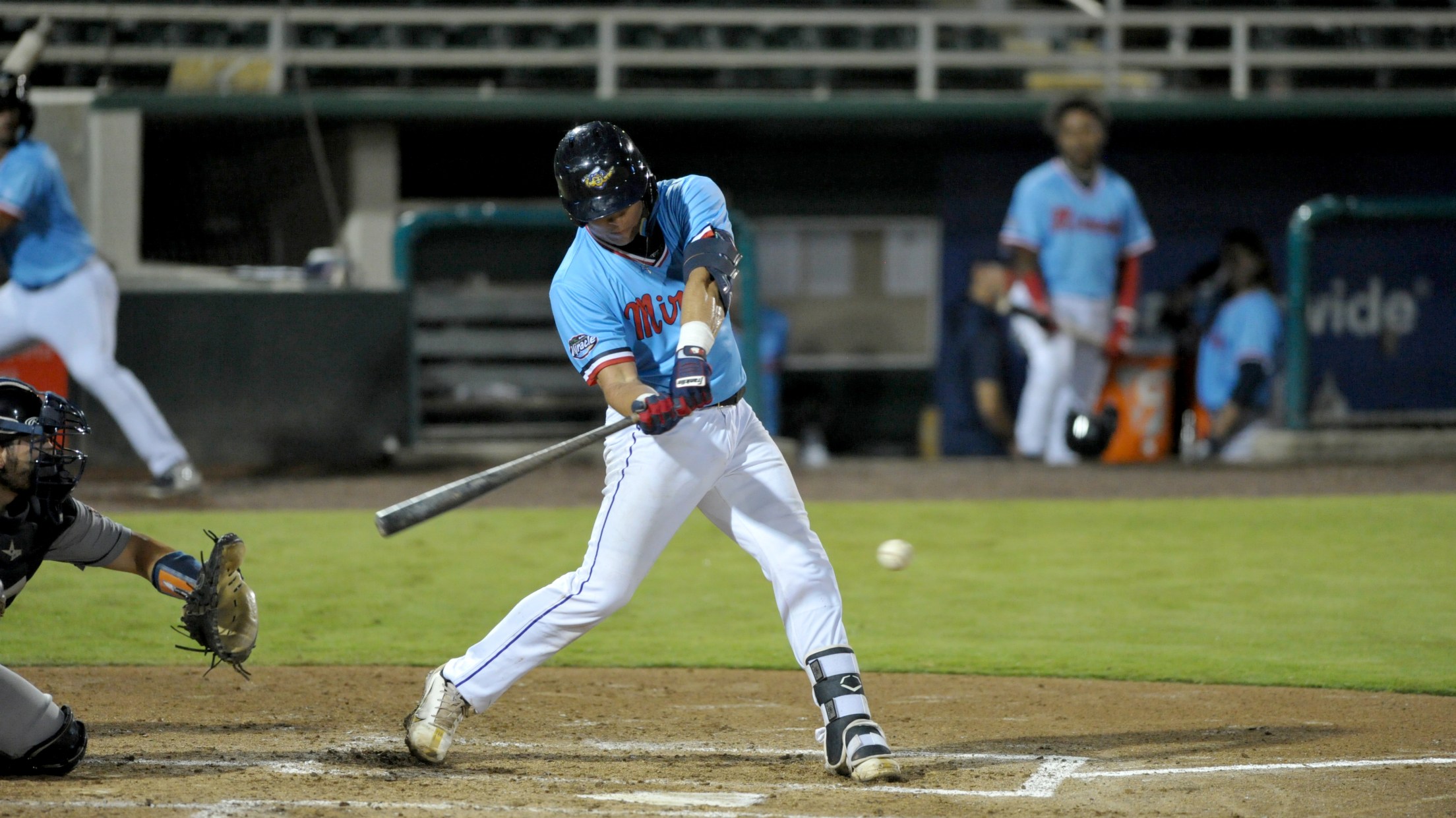 FORT MYERS, Fla. (August 25, 2022) – The Mighty Mussels managed just five hits across two games Thursday, losing a doubleheader by scores of 6-3 and 1-0 to the Lakeland Flying Tigers at Hammond Stadium. Pierson Ohl (6-7) struck out five over four solid innings in Game 2, but the
FORT MYERS, Fla. (August 25, 2022) – The Mighty Mussels managed just five hits across two games Thursday, losing a doubleheader by scores of 6-3 and 1-0 to the Lakeland Flying Tigers at Hammond Stadium.
Pierson Ohl (6-7) struck out five over four solid innings in Game 2, but the Mighty Mussels (62-52, 21-29) couldn't come up with the clutch hit in a 1-0 loss.
In Game 1, the Mussels jumped in front early on a Misael Urbina solo home run to left. The next batter was Noah Miller, who walked. Ben Ross then doubled down the left field line to score Miller and extend the lead to 2-0. After Ross stole third, an error forced him home to cap the inning at 3-0.
However, the Flying Tigers (58-58, 26-24) battled right back in the top of the second against Twins rehabber Josh Winder (0-1). After a walk and a single put two men on, Mike Rothenberg crushed a three-run homer to tie the game 3-3.
Winder allowed four runs on three hits over two-plus innings while fanning three. Malik Barrington and John Wilson each turned in scoreless work in relief.
After a sacrifice fly made it 4-3 in Lakeland in the fourth, Peyton Graham delivered a two-run single to cap the scoring at 6-3 Lakeland.
The Mussels will look to bounce back at 7 p.m. on Friday. RHP Marco Raya (3-2, 3.41) is set to start for Fort Myers, opposed by LHP Jake Miller (0-1, 7.20). Coverage begins at 6:45 p.m. on the Mighty Mussels Baseball Network.