Mussels Come Back to Win 7-6 in Extras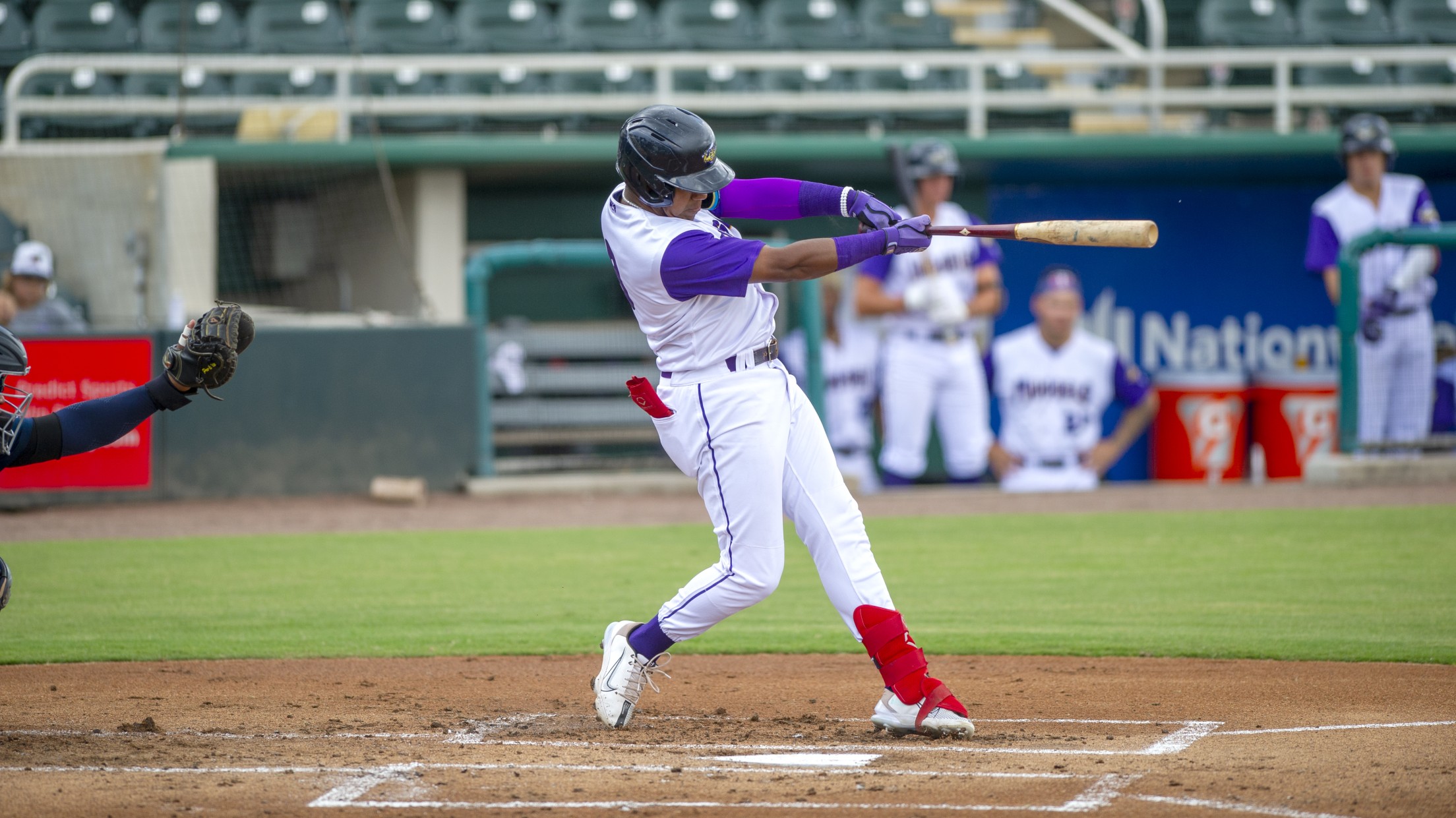 FORT MYERS, Fla. (August 24, 2022) – The Mighty Mussels scored three runs without a hit in extra innings Wednesday, erasing multiple deficits to walk off with a 7-6 win at Hammond Stadium. Fort Myers (62-50, 21-27) surrendered two runs in the top of the eighth inning and trailed 6-4
FORT MYERS, Fla. (August 24, 2022) – The Mighty Mussels scored three runs without a hit in extra innings Wednesday, erasing multiple deficits to walk off with a 7-6 win at Hammond Stadium.
Fort Myers (62-50, 21-27) surrendered two runs in the top of the eighth inning and trailed 6-4 entering the bottom of the frame.
Kala'i Rosario banked a ground ball off of Lakeland (56-58, 24-24) second baseman Manuel Sequera to score the ghost runner and cut the deficit to 6-5. After a walk moved the runners to first and second, Luis Baez laid down a sacrifice bunt. Tigers catcher Manuel Garcia air-mailed the throw to Justice Bigbie, allowing Rosario to score and make it 6-6. The Tigers then threw out the trail runner but Baez advanced to third with one out.
Garcia then allowed wild pitch to get by him, chasing Baez and the Mussels home with a 7-6 walk-off win. Garcia committed two errors, one passed ball and allowed four wild pitches in defeat.
Fort Myers got out to an early 1-0 lead Wednesday on back-to-back hits from Noah Miller and Tanner Schobel.
Mussels starter Mike Paredes put up three straight zeroes before running into trouble in the top of the fourth. With one out, Roberto Campos and Justice Bigbie both singled. The next batter was Cristian Santana, who crushed a three-run home run onto the berm in left field to give Lakeland a 3-1 lead.
In the bottom of the inning, Ben Ross ripped a double to the wall in left. Rubel Cespedes then singled to right to score Ross and make it 3-2. Moments later, the umpires took the teams off the field due to lightning. A three-hour rain delay ensued.
After the delay, the Mussels cashed in the go-ahead run on a Misael Urbina single before Lakeland tied up the game in the fifth.
Due to the lengthy delay, Game 2 of Wednesday's scheduled doubleheader will be made up during a 4:30 p.m. doubleheader on Thursday. Coverage of Thursday's doubleheader will begin at 4:15 p.m. on the Mighty Mussels Baseball Network.