Mussels Drop Third Straight 3-1 to Hammerheads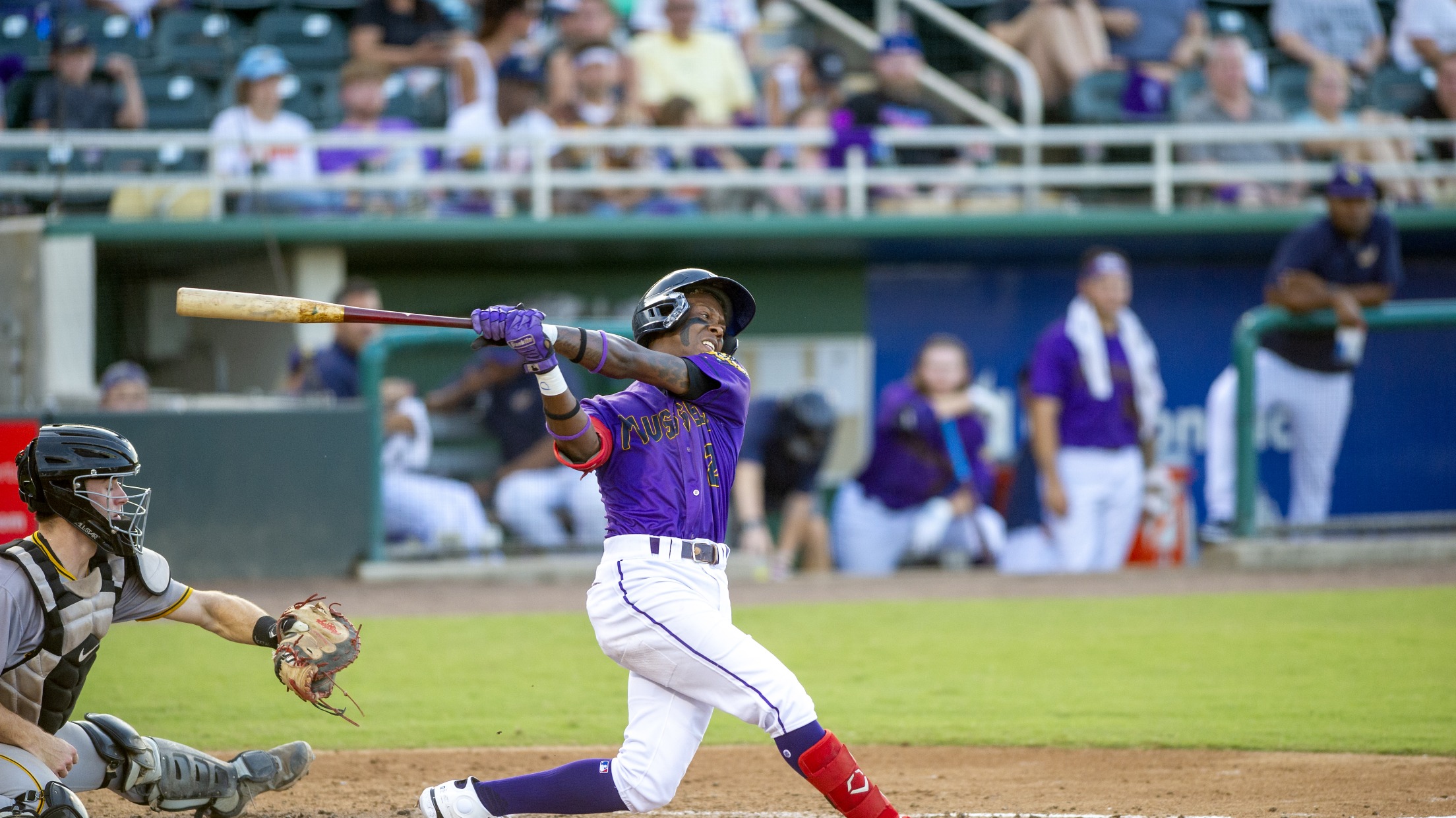 JUPITER, Fla. (August 12, 2022) – Noah Cardenas had three hits and John Wilson tossed two perfect innings, but the Jupiter Hammerheads beat the Mighty Mussels for the third straight night at Roger Dean Chevrolet Stadium. Cardenas registered his third multi-hit game in the last eight day and now has
JUPITER, Fla. (August 12, 2022) – Noah Cardenas had three hits and John Wilson tossed two perfect innings, but the Jupiter Hammerheads beat the Mighty Mussels for the third straight night at Roger Dean Chevrolet Stadium.
Cardenas registered his third multi-hit game in the last eight day and now has .393 batting average and 1.196 OPS through nine games in August.
Wilson's two innings in relief kept the Mussels (56-46, 15-23) within two runs, but Fort Myers couldn't get the big hit. The Mussels went 1-for-9 with runners in scoring position Friday and left eight on base.
Jupiter (54-49, 20-19) wasted no time getting on the board against Fort Myers starter Mike Paredes (7-4). After Yiddi Cappe doubled, Joe Mack drove an opposite field home run out to left to make it 2-0.
After allowing four hits in the first, Paredes recovered to surrender just one more run through five innings of work.
Trailing 3-0 in the top of the seventh, Daniel Ozoria beat out an infield single with one out. He then stole second, advancing to third on a throwing error by Mack. Two pitches later, Ozoria raced home on a wild pitch to make it 3-1.
The Mussels got a double from Dillon Tatum in the ninth, but failed to drive him in.
Fort Myers will look to get back on track at 6 p.m. on Saturday. RHP Pierson Ohl (4-6, 4.13) is set to pitch for the Mussels. Gabe Bierman (6-5, 4.62) will go for Jupiter. Coverage begins at 5:45 p.m. on the Mighty Mussels Baseball network.