A Letter From TinCaps President Mike Nutter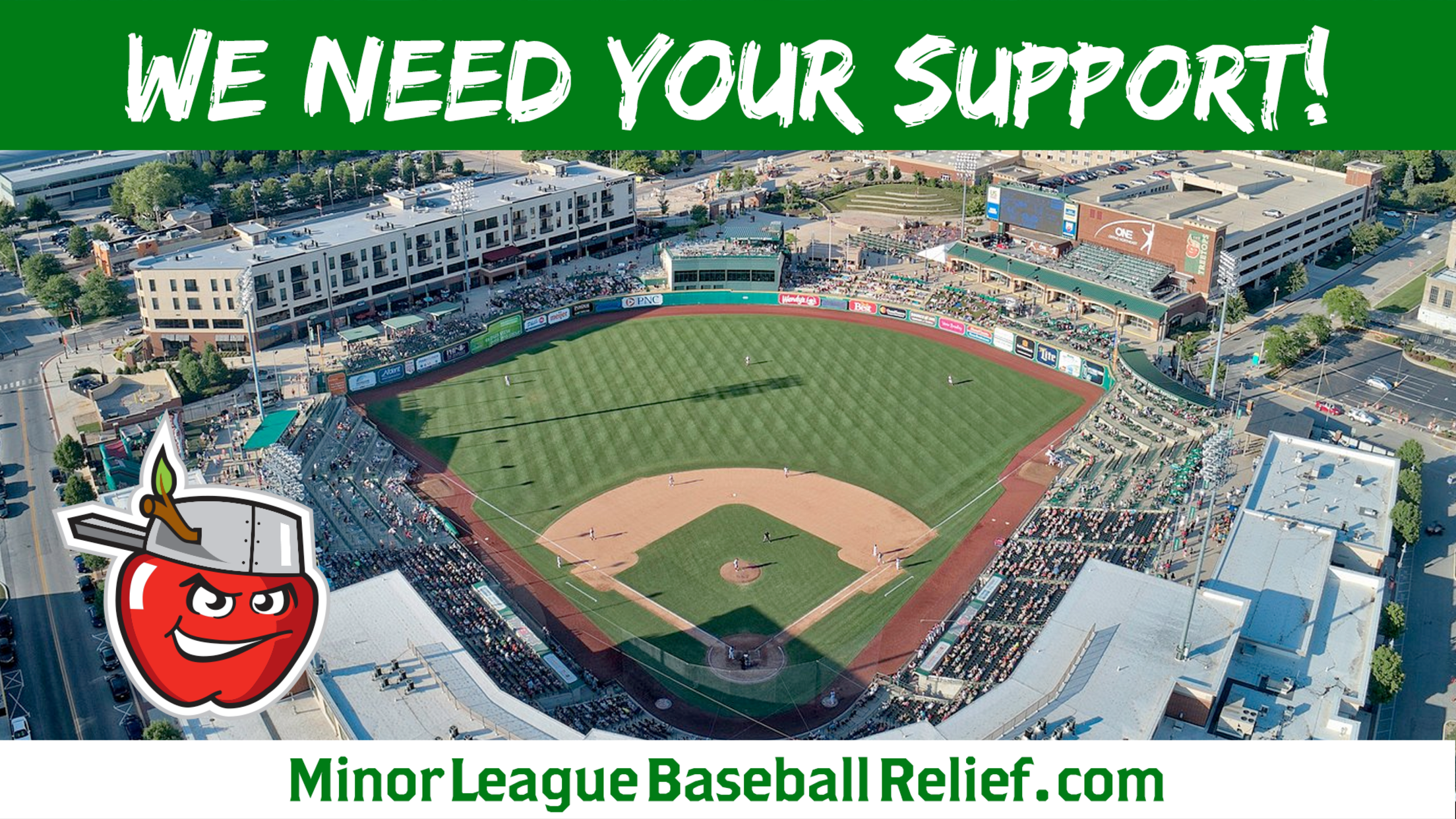 Dear TinCaps Fans, The Fort Wayne TinCaps need your support for the recently introduced Minor League Baseball Relief Act (S. 2233/H.R. 4150) in the United States Senate and House of Representatives. As you know, the COVID-19 pandemic hit the Fort Wayne TinCaps, and other Minor League Baseball teams, harder than
STORE HOURS: Extended for Holiday Season
Save 20% Off All '47 Brand Apparel From Nov. 26-29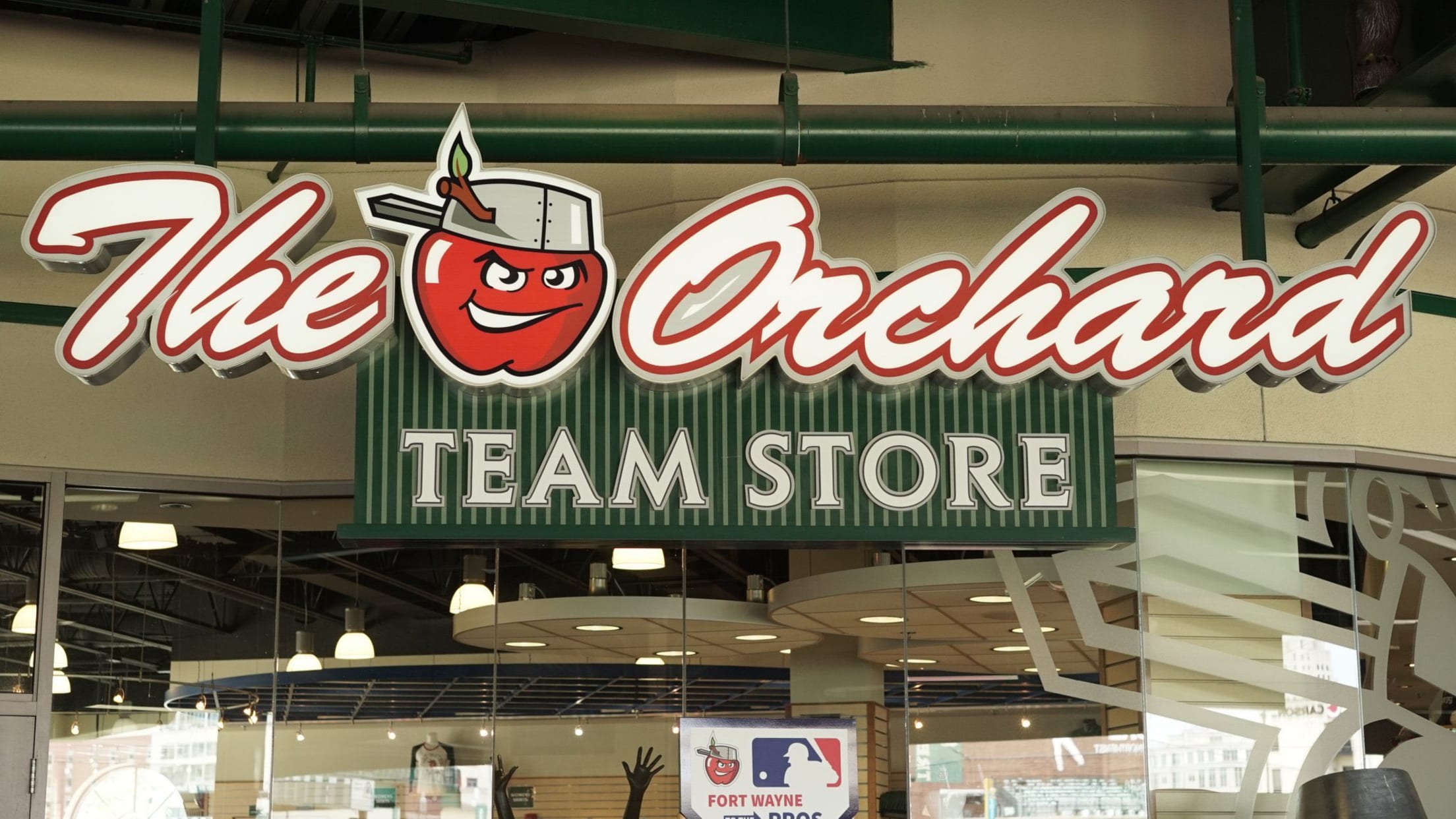 FORT WAYNE, Ind. — The TinCaps' Orchard Team Store at Parkview Field is extending its hours for the holiday season and offering fans exceptional deals. Beginning Wednesday, Nov. 24 (coinciding with Parkview Field's Holiday Fireworks presented by Pizza Hut), The Orchard will remain open on select weeknights and Saturdays through
INTERNSHIPS: Accepting Applications for 2022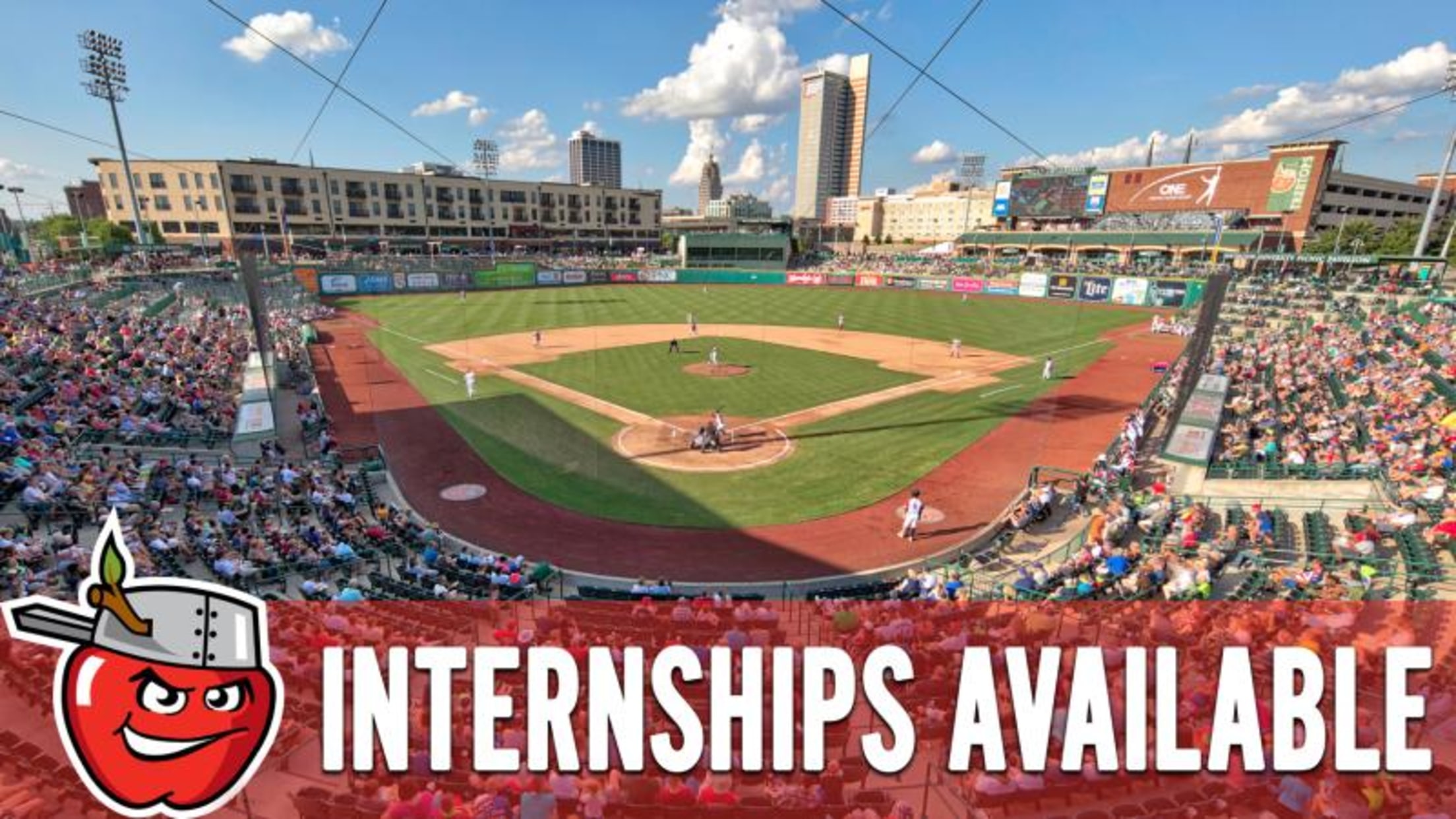 The Fort Wayne TinCaps (High-A affiliate of the San Diego Padres) are currently accepting résumés, cover letters, and references from students that are interested in being considered for an internship position during the 2022 season. Interviews will be conducted starting in November and early December, and the expectation is to
READING PROGRAM: Enrollment Open
Students Can Read to Achieve TinCaps Tickets & More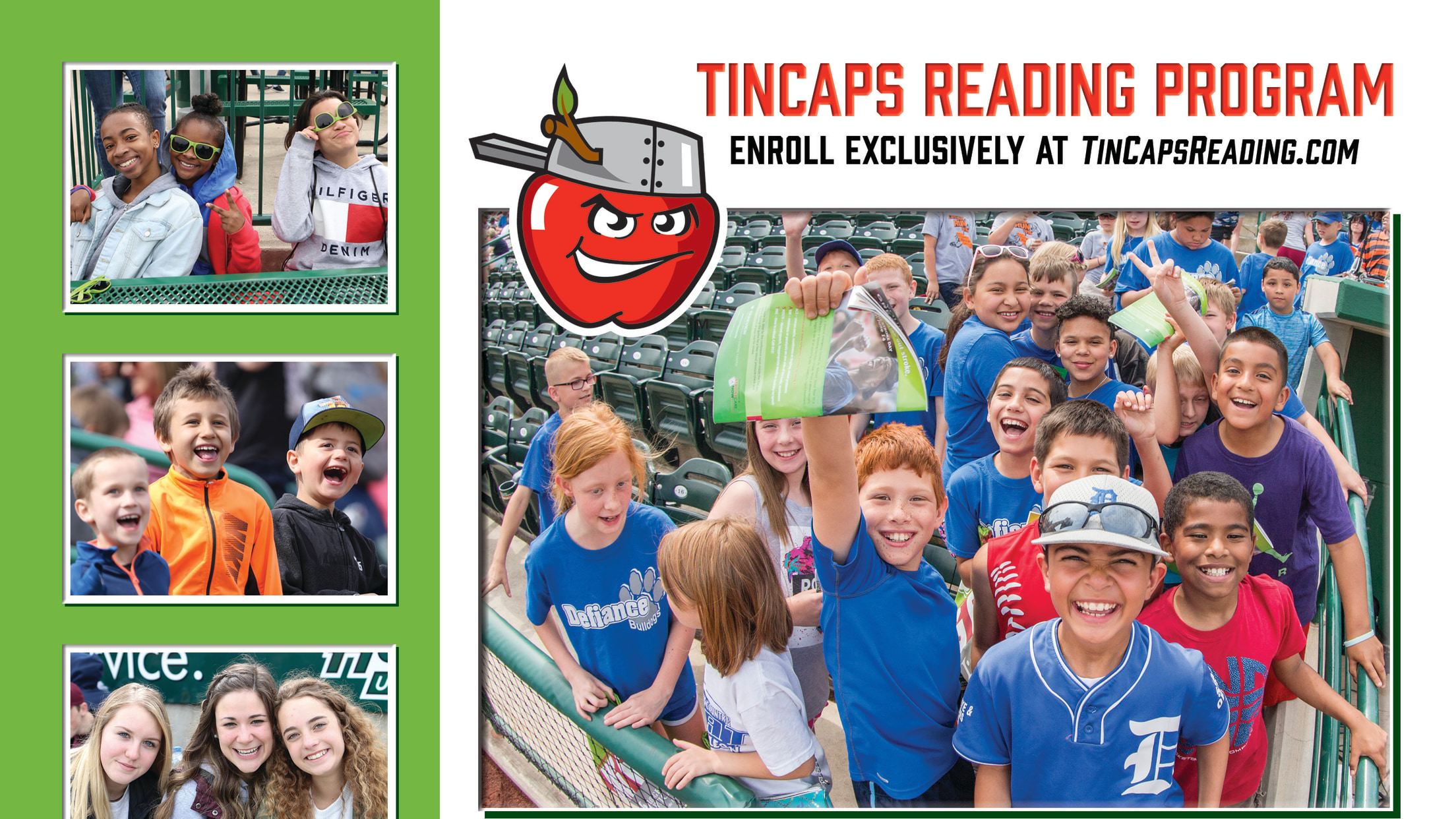 FORT WAYNE, Ind. — Enrollment is now open for the 2022 Fort Wayne TinCaps Reading Program. Educators can sign up at TinCapsReading.com. The deadline to enroll in the program is Tuesday, December 7. With the TinCaps Reading Program, educators work with students to set requirements and goals, such as a
2022 SCHEDULE: Game Times & Fireworks Nights Set
66-Game Schedule Highlighted by 25 Fireworks Nights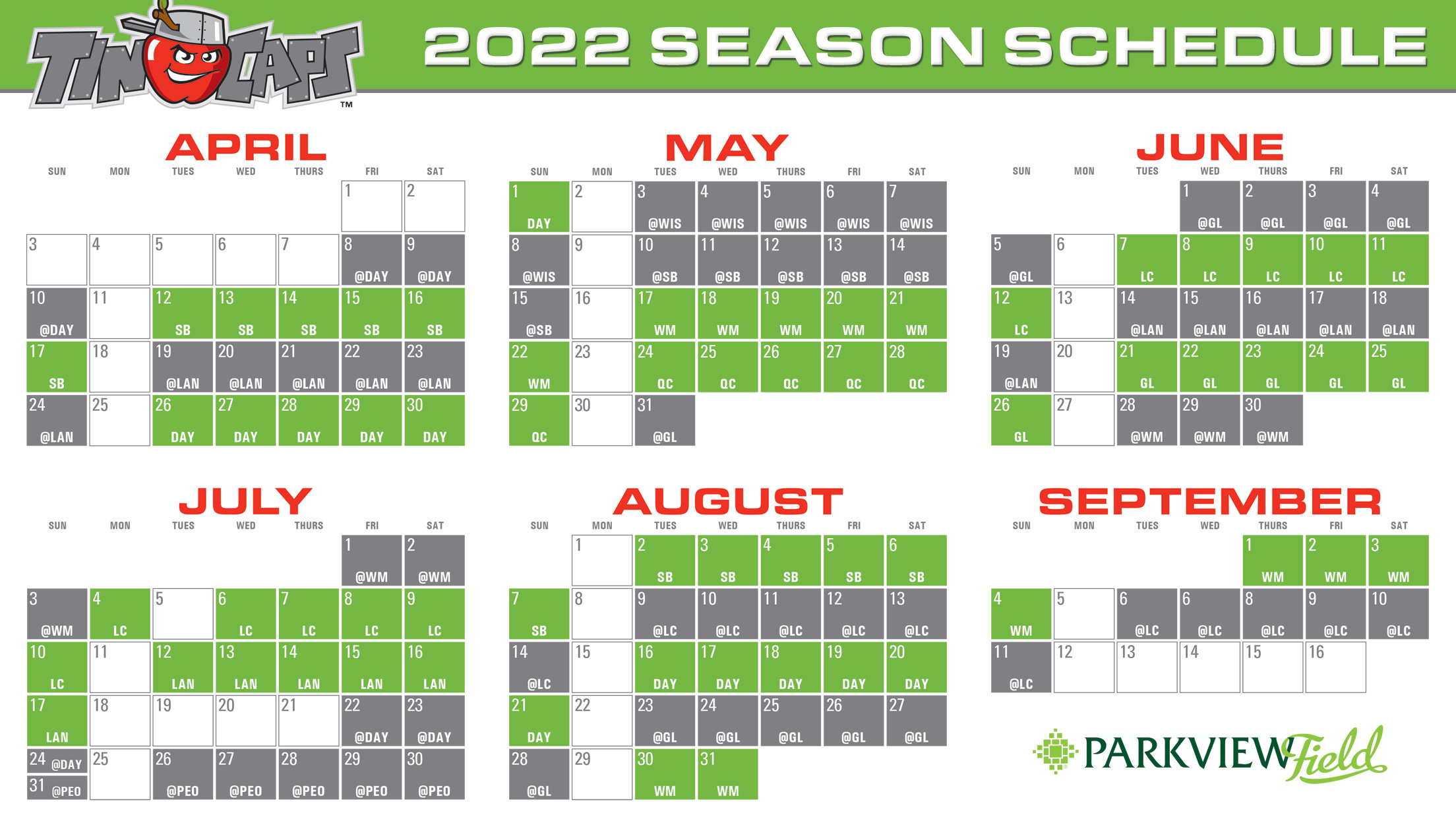 FORT WAYNE, Ind. — The Fort Wayne TinCaps (High-A affiliate of the San Diego Padres) have released the game times for their 2022 schedule at Parkview Field. The team also has announced that its 66-game home campaign will feature 25 fireworks nights. New for 2022, based on feedback from fans,
CARDS: Limited Edition Pack Featuring Top Prospects
Minor League Baseball Debut Cards for Hassell, Angeles, Venezuela, Kopps & More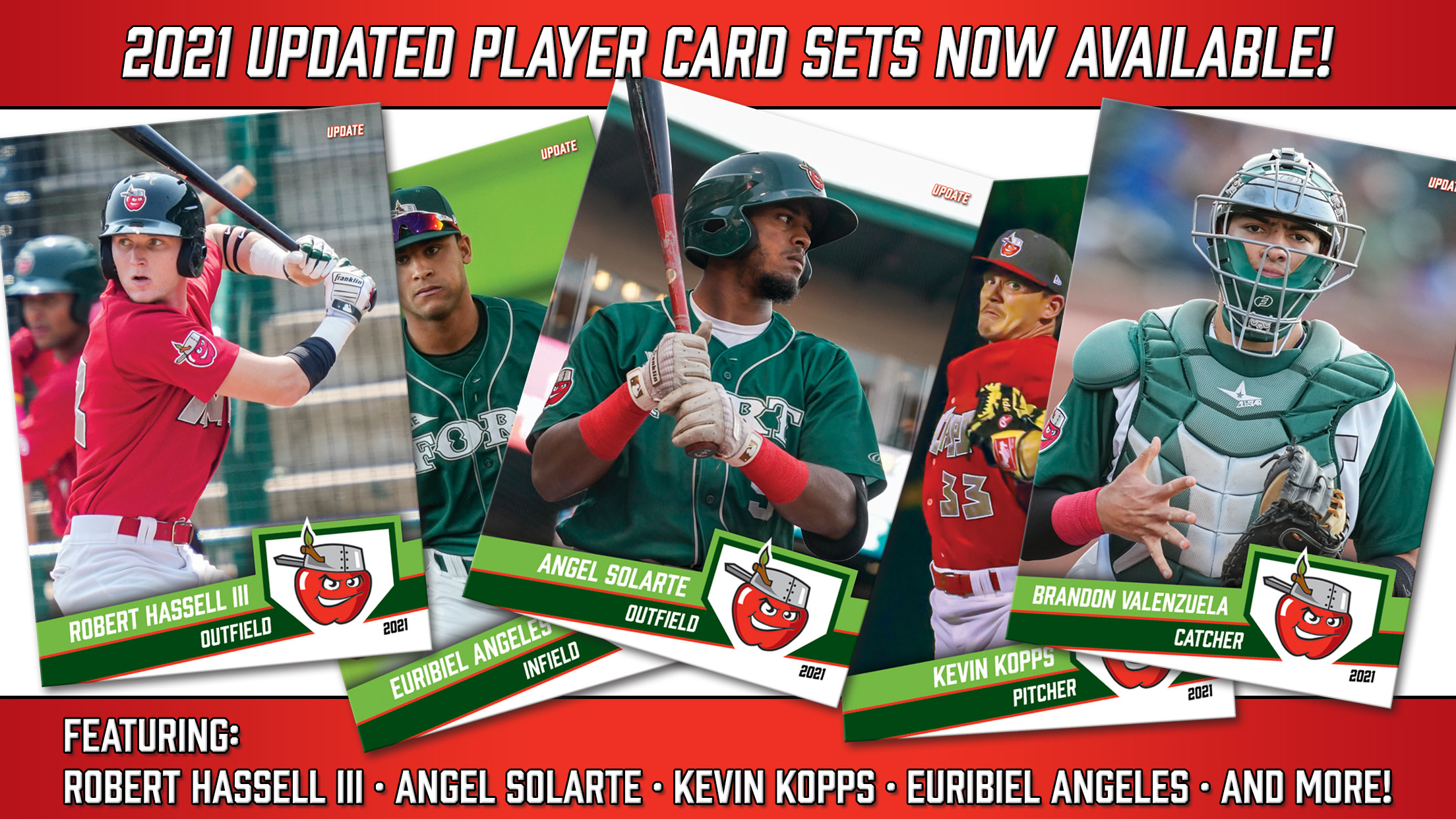 FORT WAYNE, Ind. — The Fort Wayne TinCaps have a brand new limited edition pack of baseball cards now on sale. The special set features top San Diego Padres prospects Robert Hassell III, Euribiel Angeles, Brandon Valenzuela, Kevin Kopps, and more players who joined the team's roster over the course
NUMBER 1: Parkview Field Ranked at the Top
Home of the TinCaps Tops the List of High-A Venues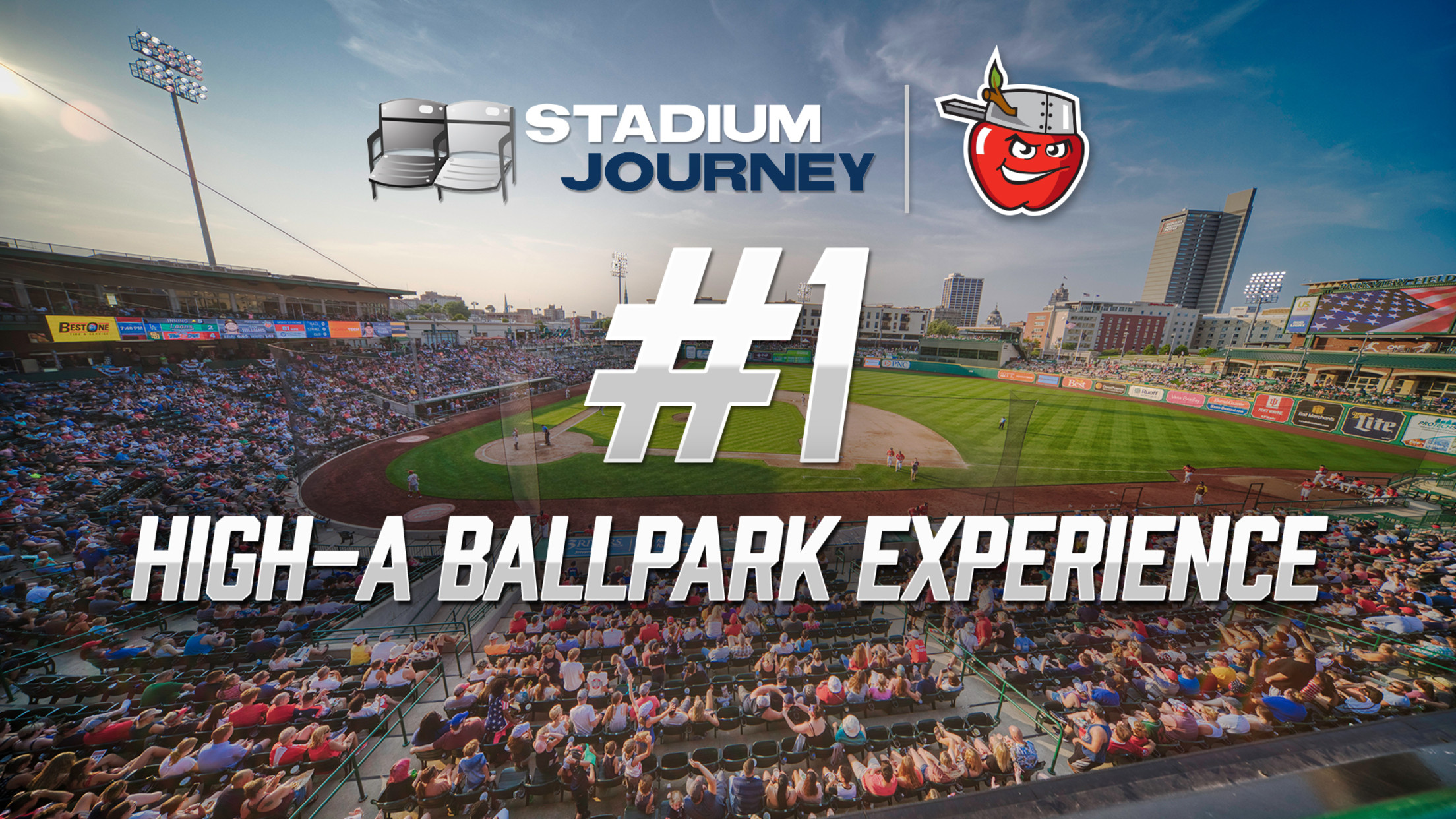 FORT WAYNE, Ind. — Parkview Field, the home of the Fort Wayne TinCaps, has earned a new No. 1 ranking. Stadium Journey just ranked Parkview Field as the top game-day experience among Minor League Baseball's 30 High-A ballparks. The TinCaps were promoted to the High-A classification of MiLB in 2021
Parkview Field Holiday Fireworks presented by Pizza Hut
Downtown Sky to Light up on Eve of Thanksgiving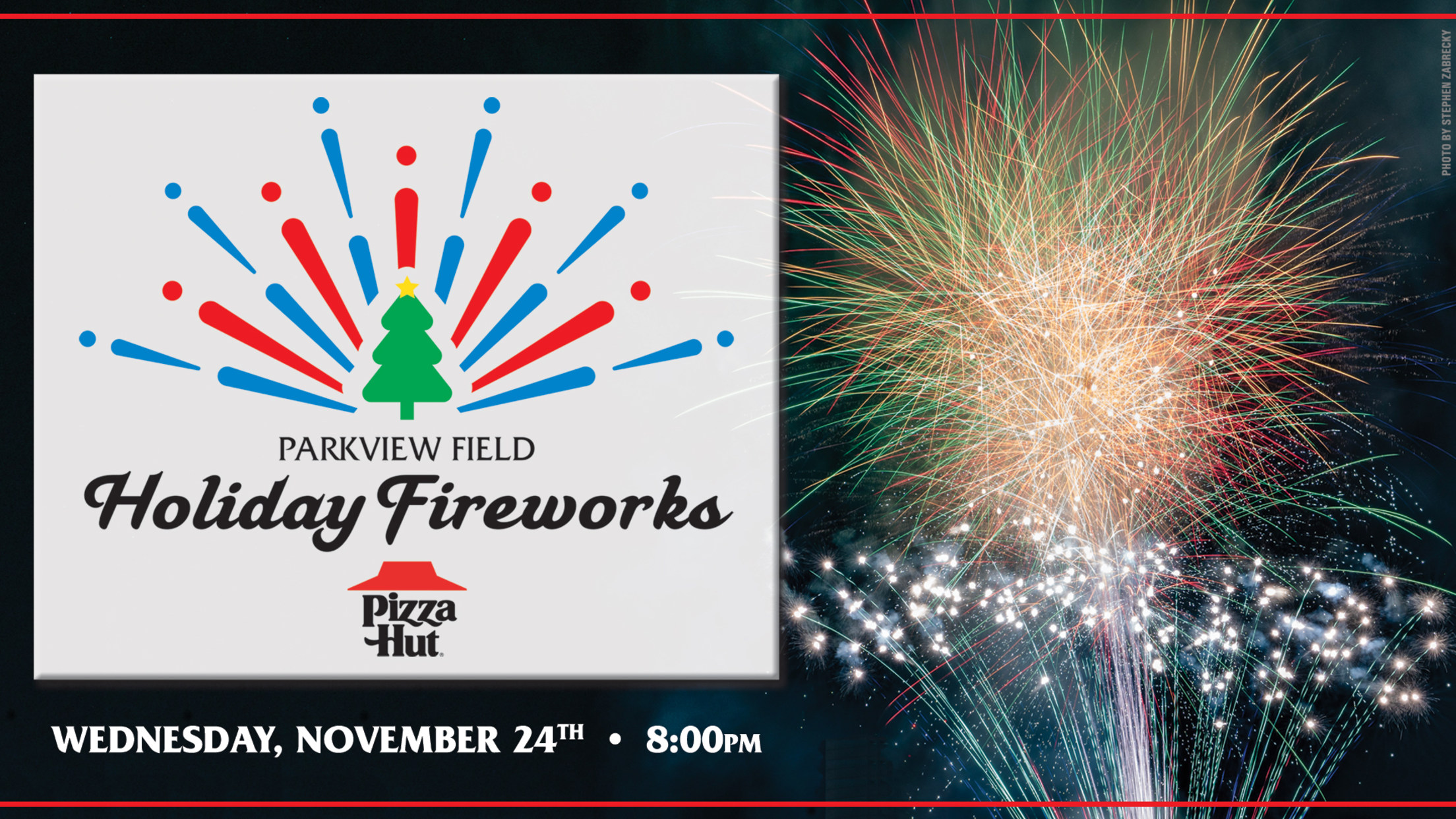 FORT WAYNE, Ind. — The Fort Wayne TinCaps are excited to announce the return of the Parkview Field Holiday Fireworks presented by Pizza Hut on Wednesday, Nov. 24 as part of Downtown Fort Wayne's Night of Lights. The free fireworks show is set for 8 p.m., concluding a HolidayFest kickoff
TinCaps Holiday Season Beer Sampler on Sale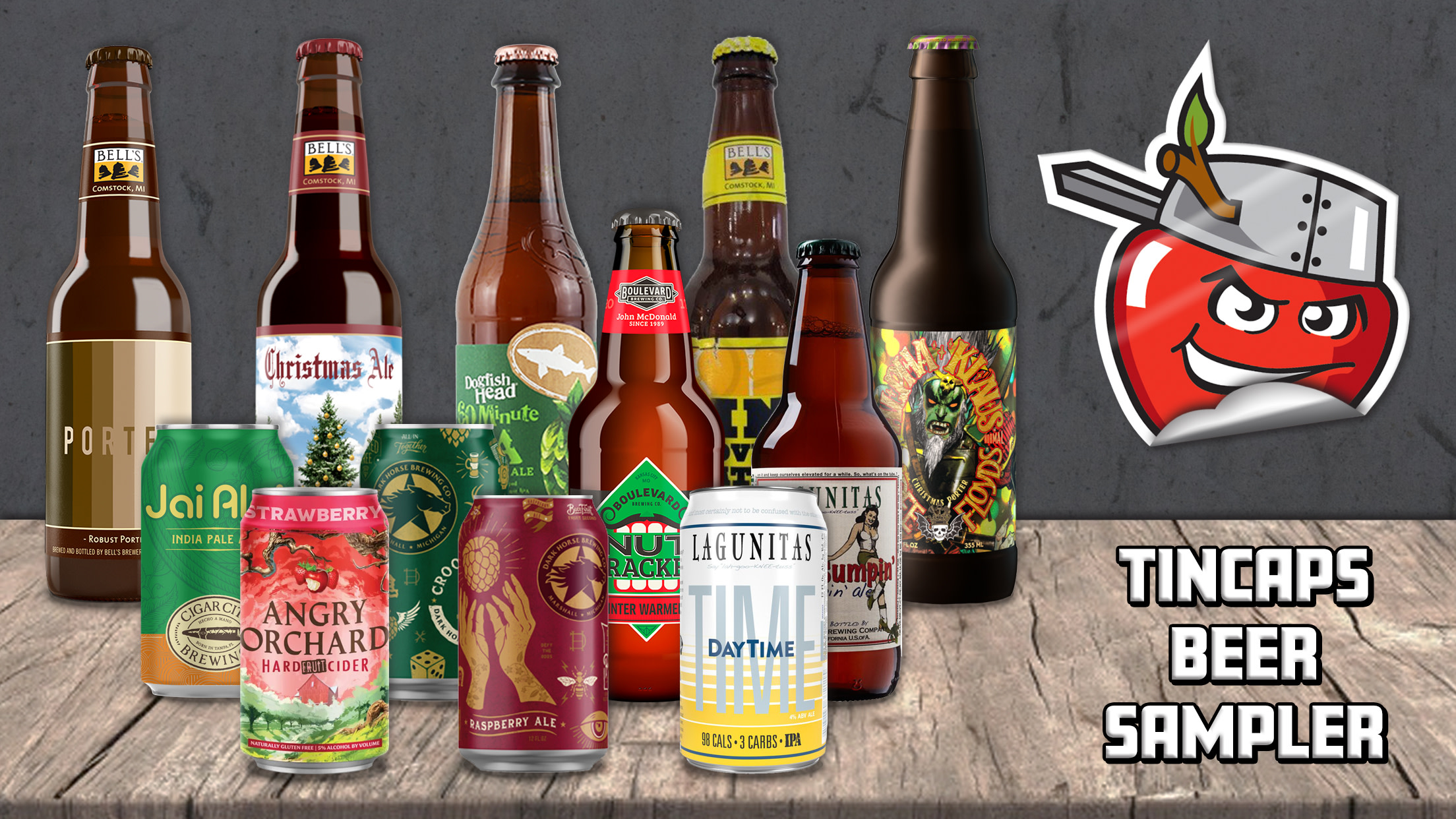 FORT WAYNE, Ind. -- Perfect to pair with the start of the holiday season, the latest TinCaps Beer Sampler package is now on sale. This truly one-of-a-kind 12-pack is available to order online through Friday, Nov. 19 (3 p.m.). Fans can then conveniently pick up their purchase curbside with contactless
Former TinCaps Shine in World Series
Braves' Fried, Astros' Maton Match Up in Fall Classic
FORT WAYNE, Ind. — After a record number of former Fort Wayne players appeared in Major League Baseball during the regular season, a pair continues to shine in the World Series. Max Fried, now with the Atlanta Braves, is set to make his second Fall Classic start on Tuesday night,
TinCaps Announce 2022 Schedule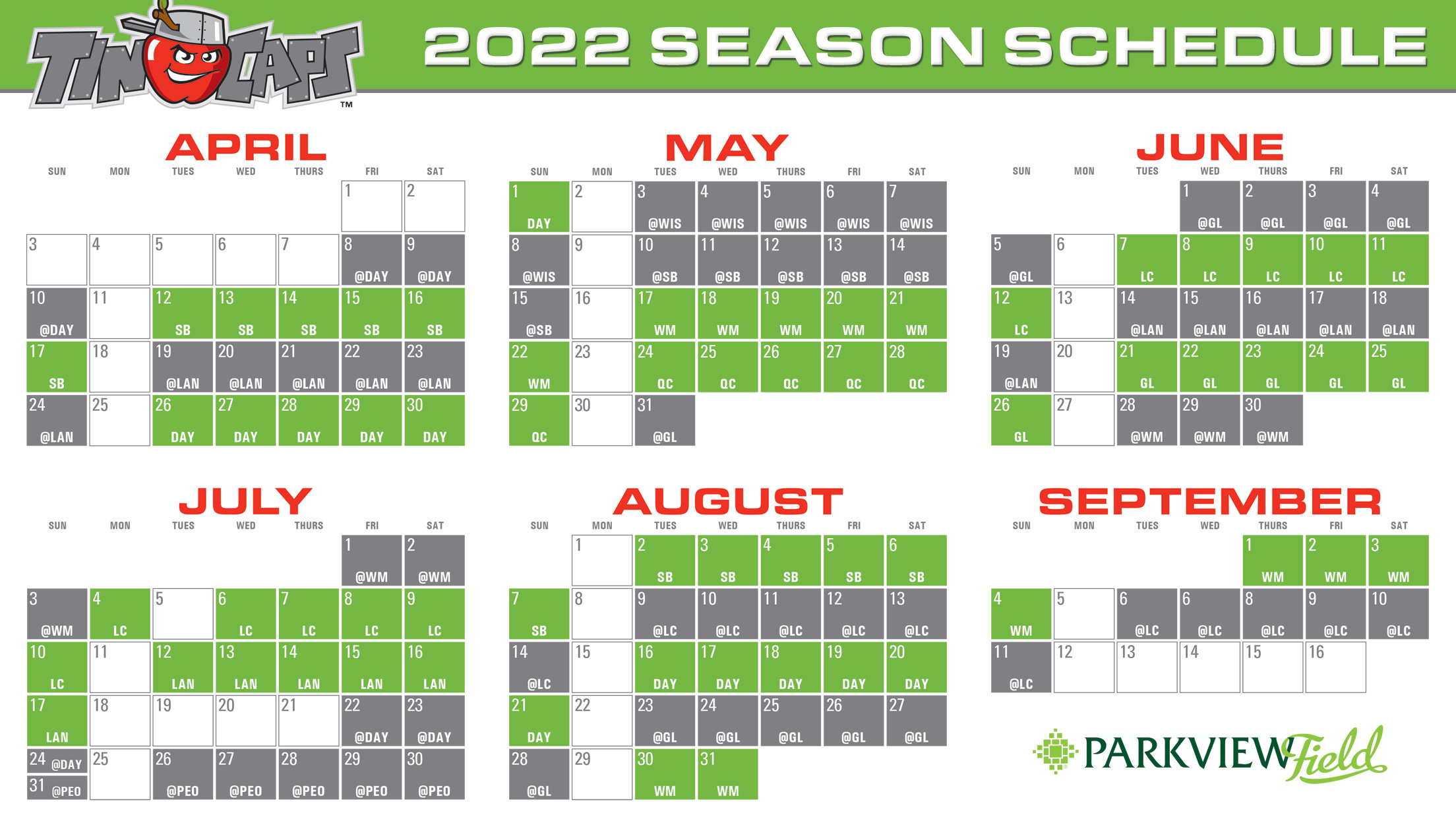 FORT WAYNE, Ind. — Just weeks after the 2021 season wrapped up, the Fort Wayne TinCaps (San Diego Padres High-A affiliate) have received their 2022 schedule from Major League Baseball. Fort Wayne will begin its 29th Minor League Baseball campaign on the road Friday, April 8 against the Dayton Dragons
260 TO THE SHOW: Record Number of Former Fort Wayne Players in MLB in 2021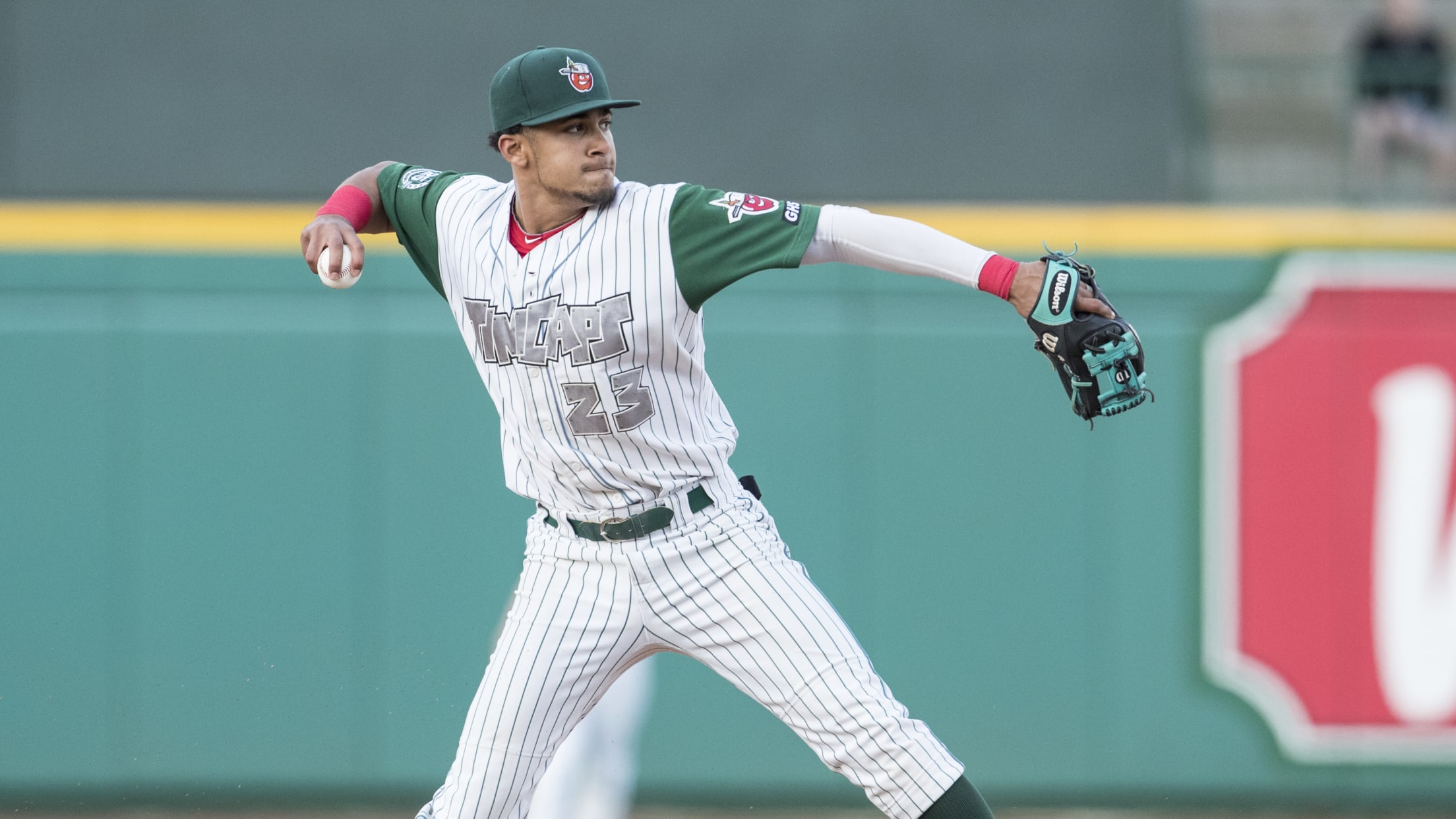 FORT WAYNE, Ind. — A record number of former Fort Wayne TinCaps and Wizards players appeared on Major League Baseball rosters in 2021. The list of 58 players from the 260 in The Show was headlined by All-Stars Fernando Tatis Jr. (San Diego Padres) and Trea Turner (Los Angeles Dodgers).
OKTOBERFEST: Beer Sampler on Sale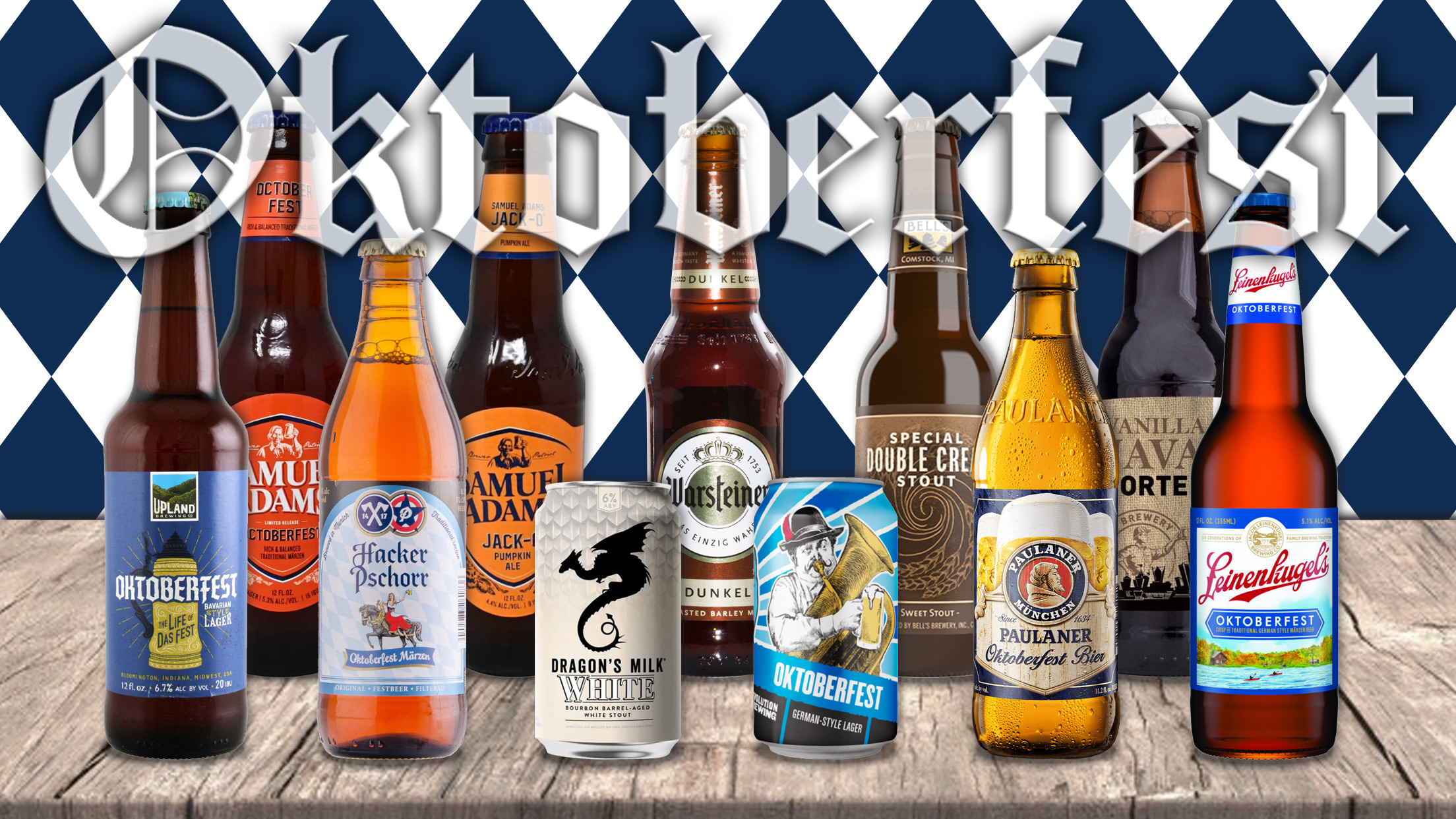 FORT WAYNE, Ind. — Back by popular demand, the TinCaps are offering fans the chance to order a unique 12-pack of seasonal beers. In the spirit of Oktoberfest, fans have until Monday, Oct. 18 to purchase this special sampler of a dozen beers to be picked up at Parkview Field
Fright Night 2021 at Parkview Field
Spooky Scavenger Hunt at the Ballpark!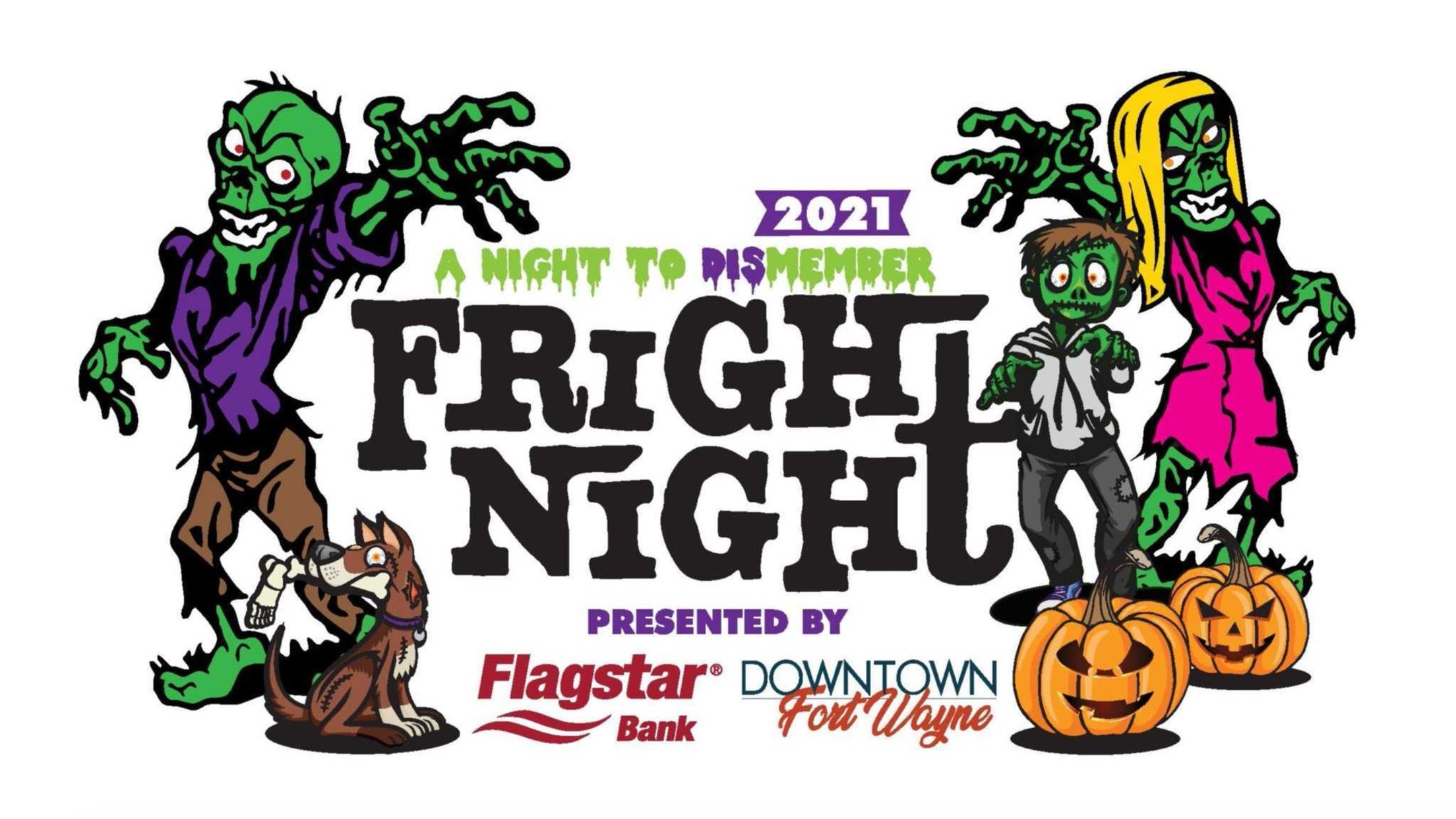 Date: Saturday, Oct. 16, 2021 Time: 5:00-6:45 p.m. Event: Scavenger Hunt Description: Come out to Parkview Field and search for all the hidden items around the ballpark! Attendees can take as much time as they need during the hours of 5:00pm to 6:45pm to take part in the Scavenger Hunt.
RECAP: TinCaps Conclude 2021 Regular Season in Dayton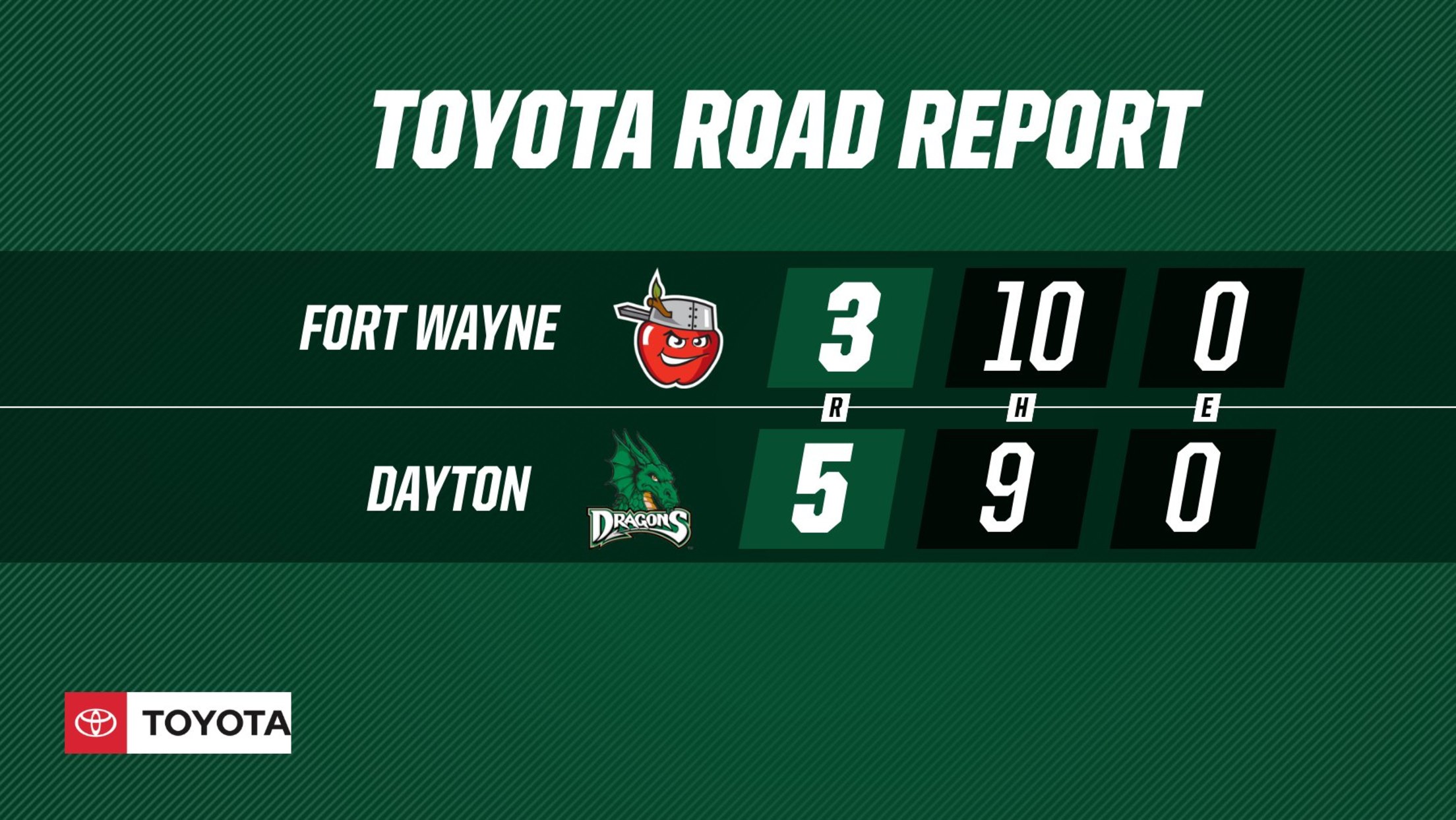 BOX SCORE DAYTON, Ohio -- Despite catcher Brandon Valenzuela belting his first High-A home run, the Fort Wayne TinCaps dropped the regular-season finale to the Dayton Dragons (Cincinnati Reds affiliate), 5-3, at Day Air Ballpark on Sunday afternoon. The loss made it six in a row to end the 2021
NEWS: Padres Add Top Prospects to TinCaps Roster
Outfielder Robert Hassell Assigned to Fort Wayne with Angeles & Valenzuela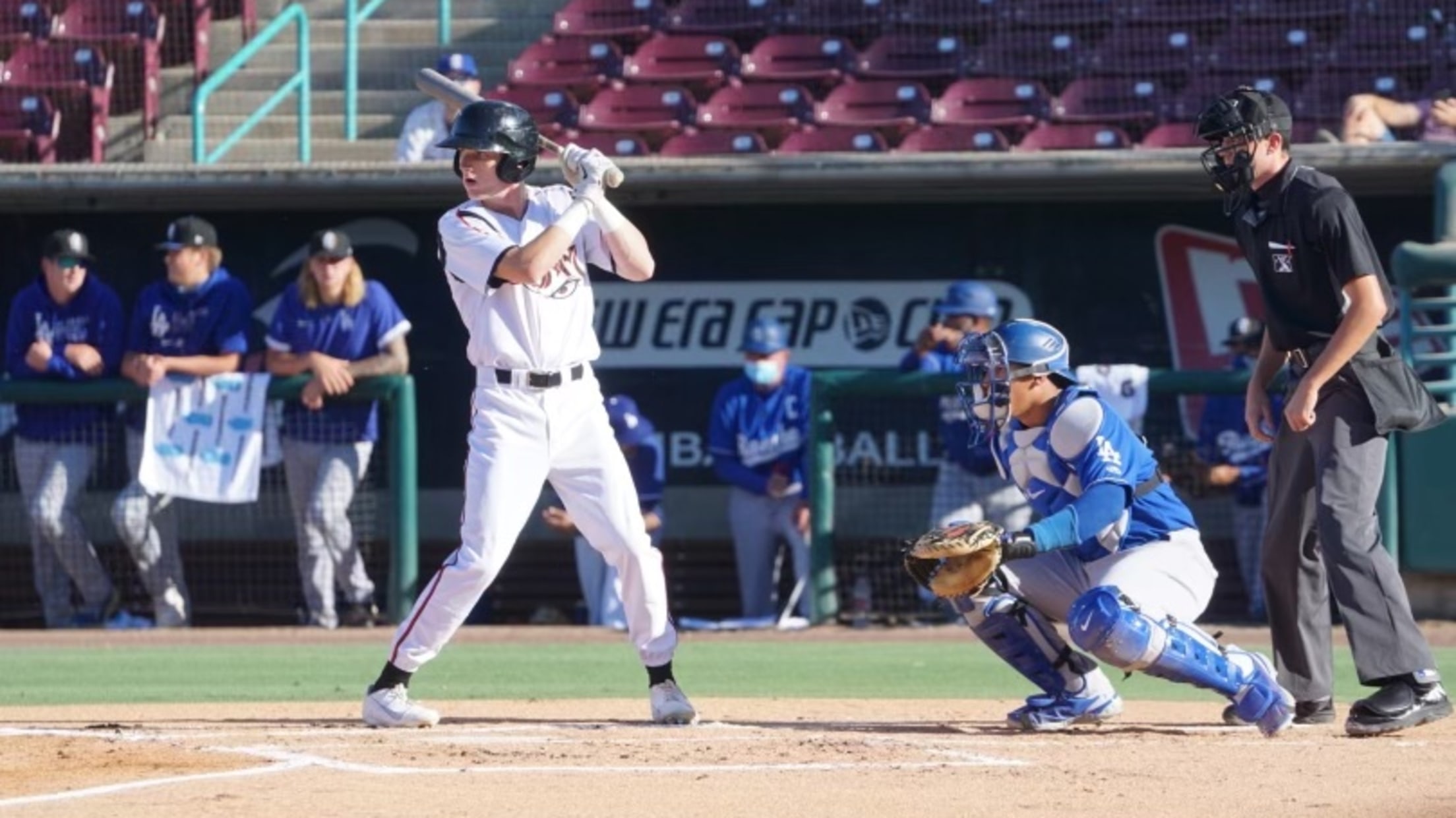 FORT WAYNE, Ind. — The San Diego Padres announced on Saturday that outfielder Robert Hassell III has been transferred from Low-A Lake Elsinore to High-A Fort Wayne. Hassell was the Padres' first round selection (eighth overall) in the 2020 MLB Draft. Infielder Euribiel Angeles and catcher Brandon Valenzuela also have
BROADCASTS: How to Watch & Listen
Save $10 on MiLB.TV Subscription with Promo Code TINCAPS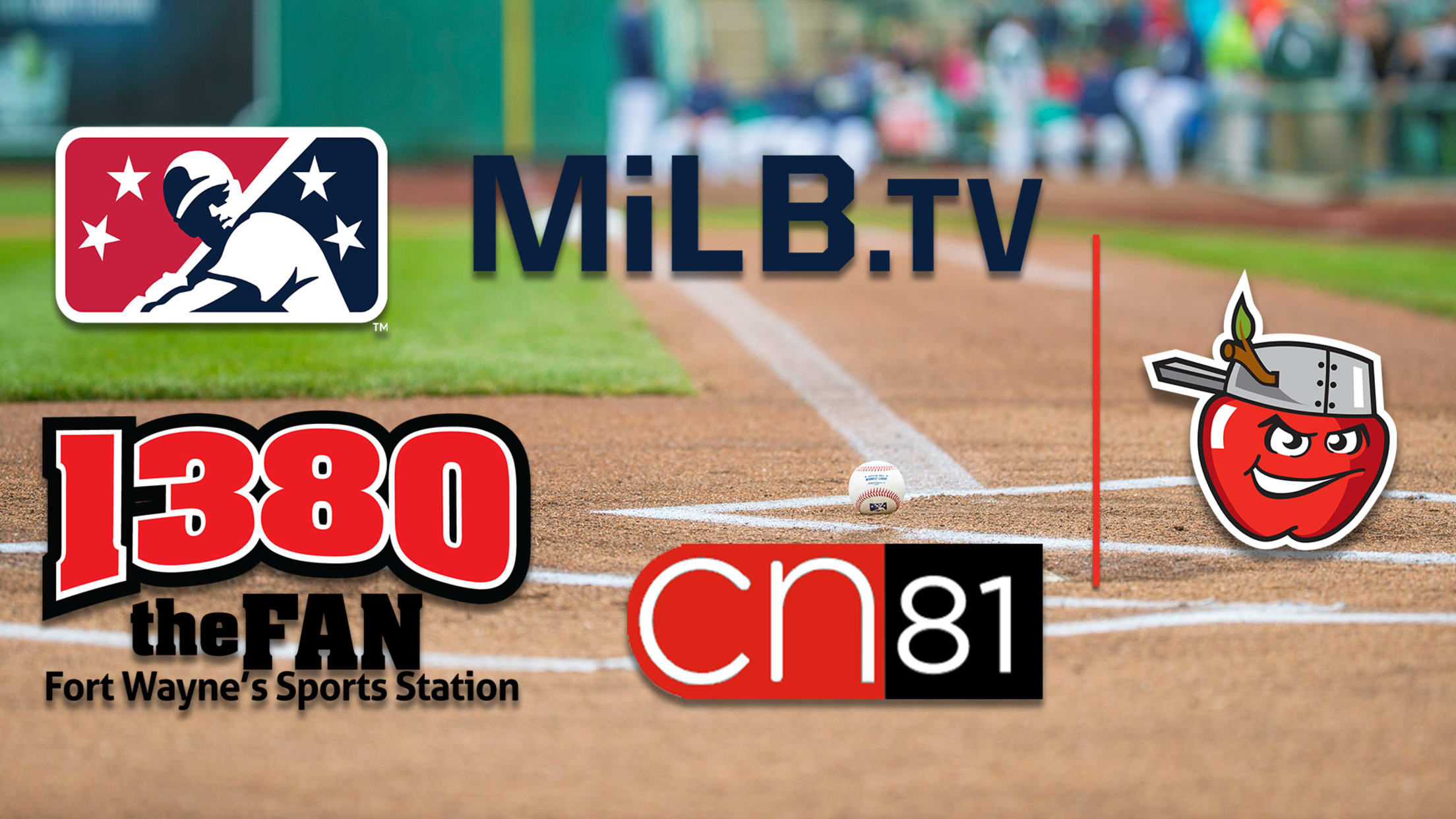 UPDATE Due to programming conflicts on 1380 The Fan and 100.9 FM, the following games can be heard online:
Friday, Aug. 20
Saturday, Aug. 21
Friday, Aug. 27
Friday, Sept. 3
Saturday, Sept. 4
Friday, Sept. 10
Sunday, Sept. 12
Friday, Sept.
RECAP: 'Caps Squander Chances at Dayton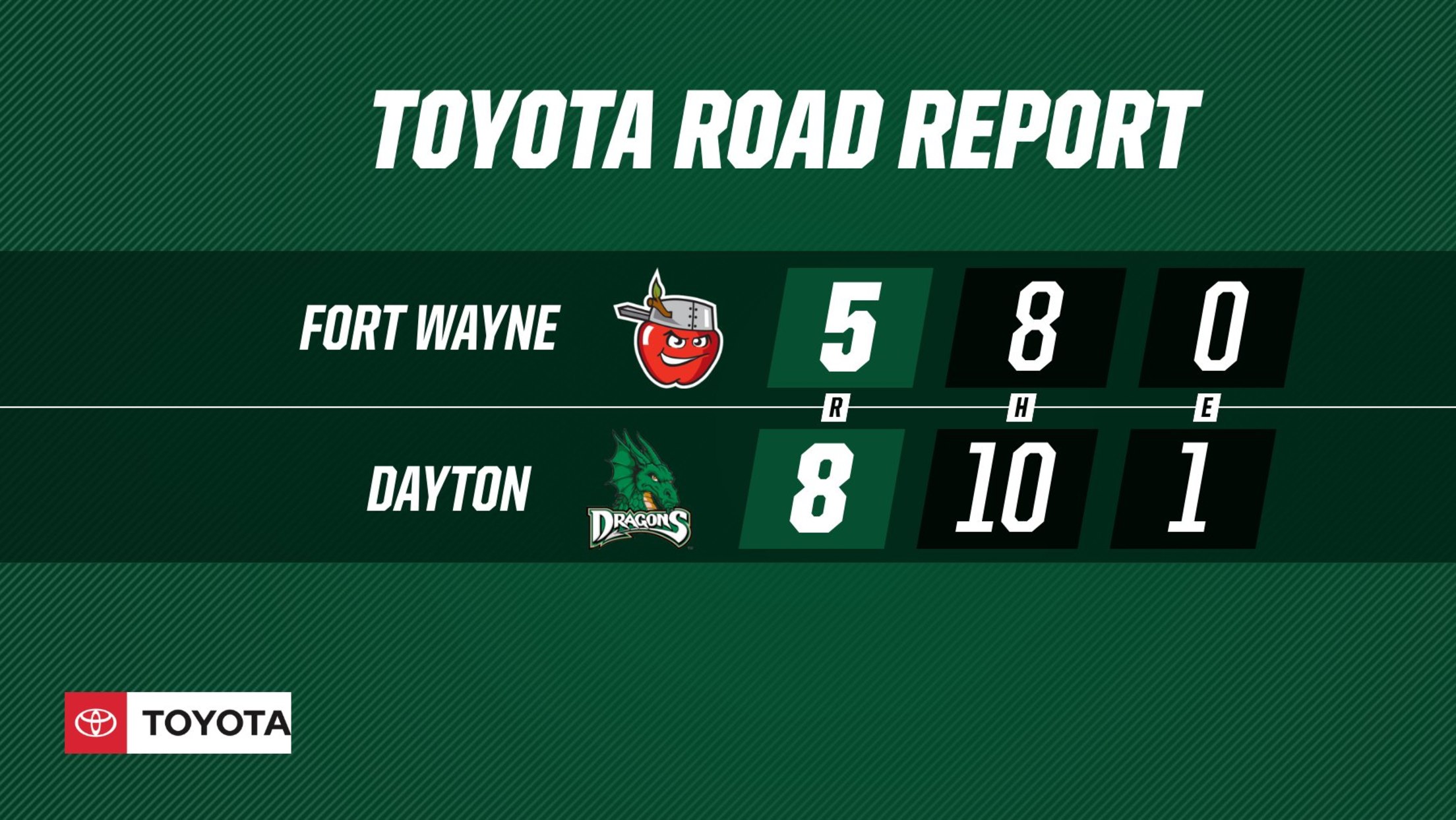 DAYTON, Ohio -- In their penultimate game of the season, the TinCaps had a bevy of baserunners, but fell to the Dayton Dragons (Cincinnati Reds affiliate), 8-5, on Saturday night at Day Air Ballpark. Fort Wayne (54-65) was 3-for-17 with runners in scoring position (.176), leaving 14 runners on base.
RECAP: Three TinCaps Have Multi-Hit Games on Friday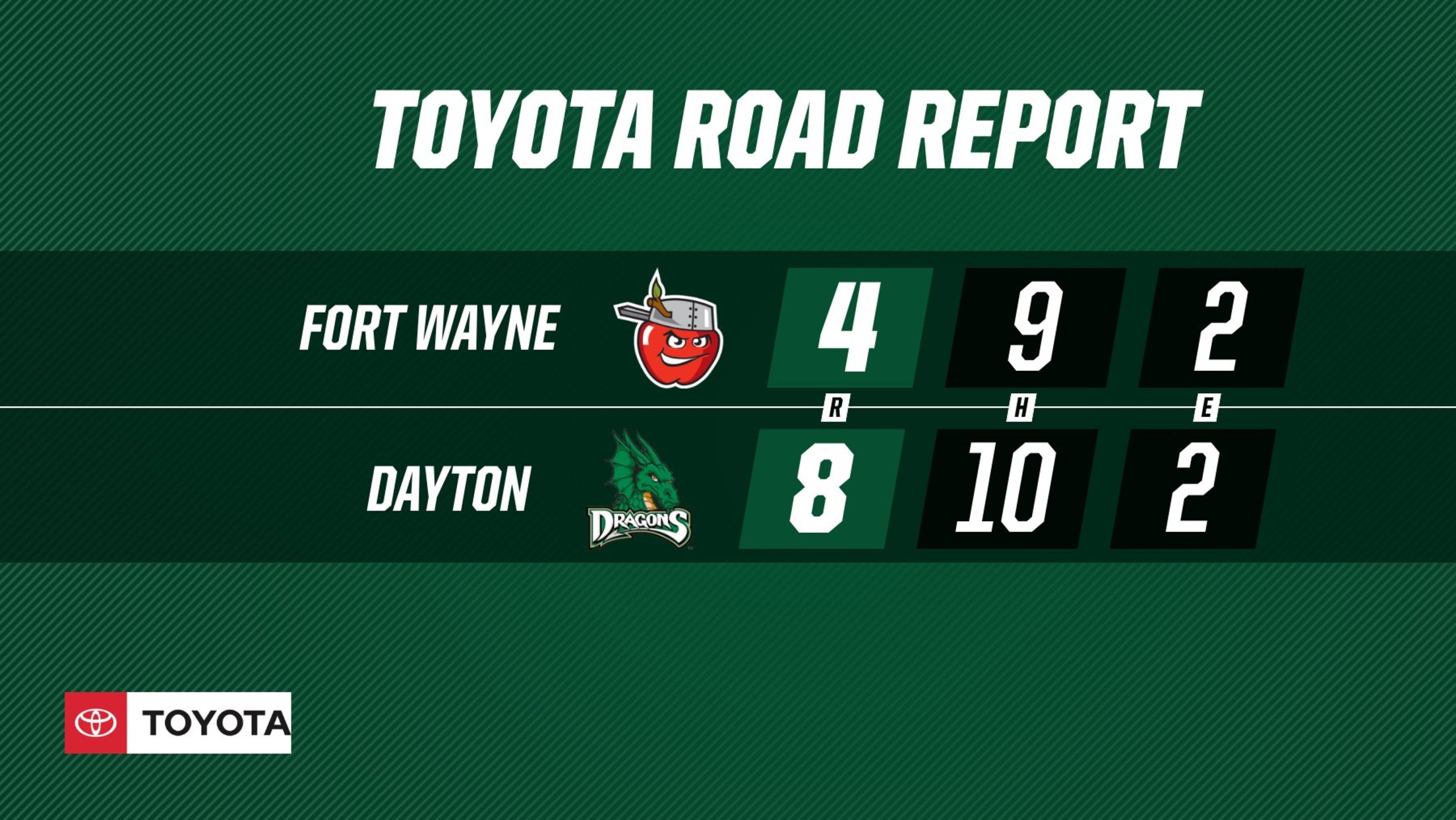 BOX SCORE DAYTON, Ohio -- Despite multi-hit nights from three different TinCaps, Fort Wayne lost to the Dayton Dragons (Cincinnati Reds affiliate) on Friday night, 8-4, at Day Air Ballpark. The loss marks four straight for the TinCaps (54-64) to open the final series of the season. Fort Wayne starter
RECAP: TinCaps Rally Late, But Fall in Extras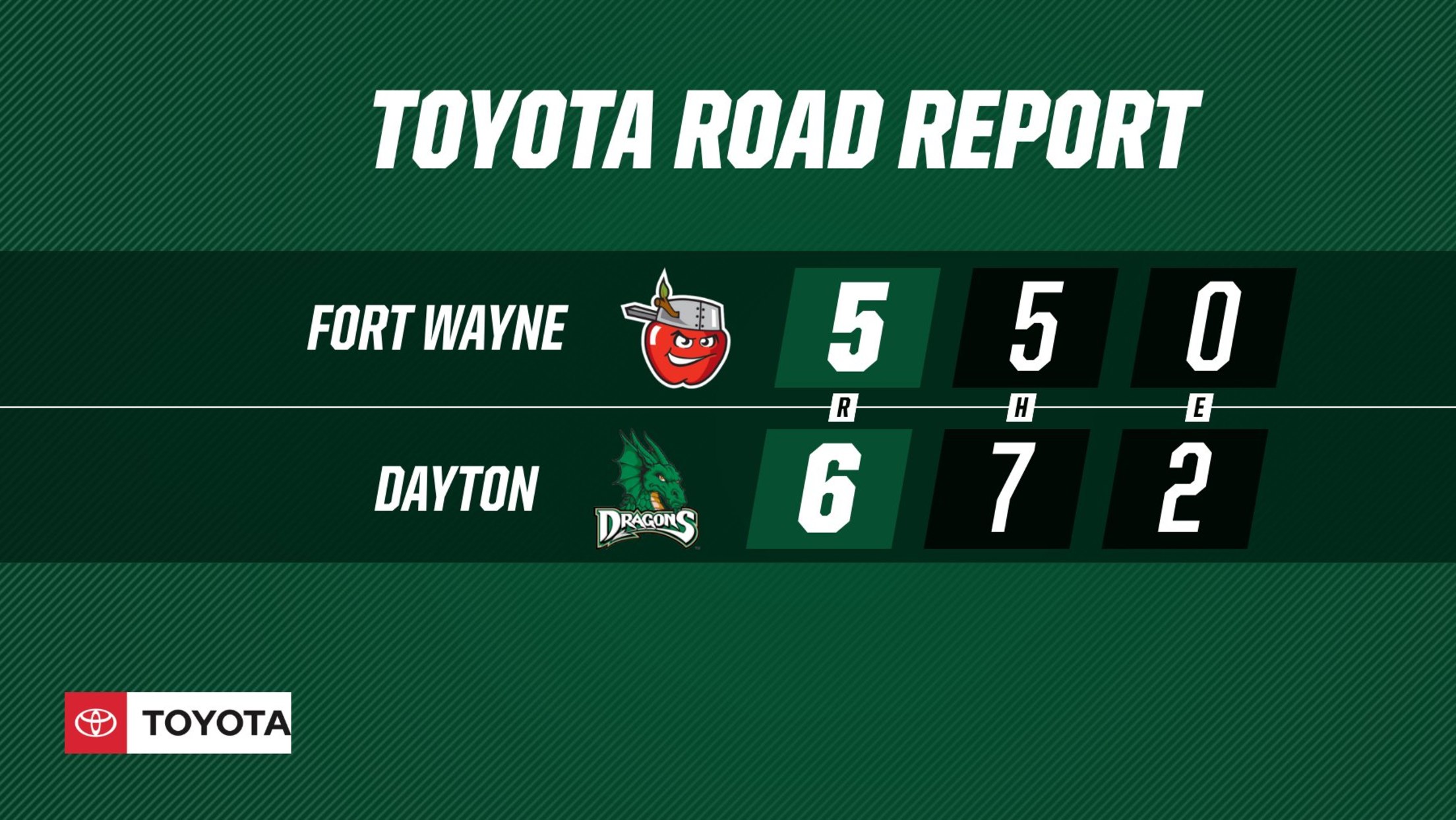 BOX SCORE DAYTON, Ohio -- The Fort Wayne TinCaps overcame a late five-run deficit on the road against the Dayton Dragons (Cincinnati Reds affiliate) on Thursday night at Day Air Ballpark, but ultimately lost, 6-5, in 10 innings. After a scoreless first, the Dragons (62-55) got to Fort Wayne with
RECAP: Lopez Homers in Loss to Dayton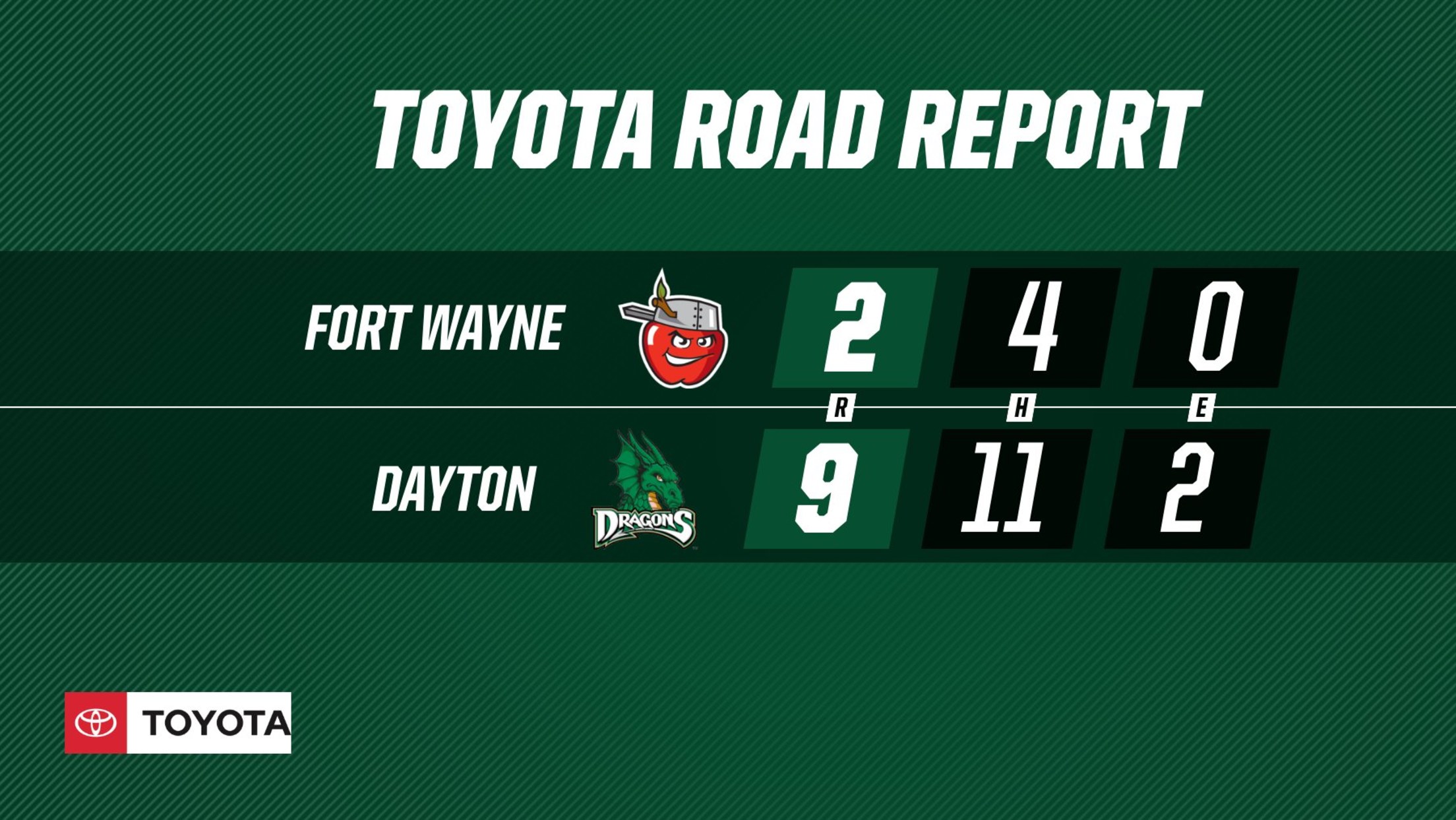 BOX SCORE DAYTON, Ohio -- The Fort Wayne TinCaps dropped their second game in a row to the Dayton Dragons (Cincinnati Reds affiliate) on Wednesday night at Day Air Ballpark, falling 9-2. The Dragons (61-55) struck early on a two-run double from No. 17 Reds prospect Allan Cerda in the
RECAP: Hassell Triples in Series Opener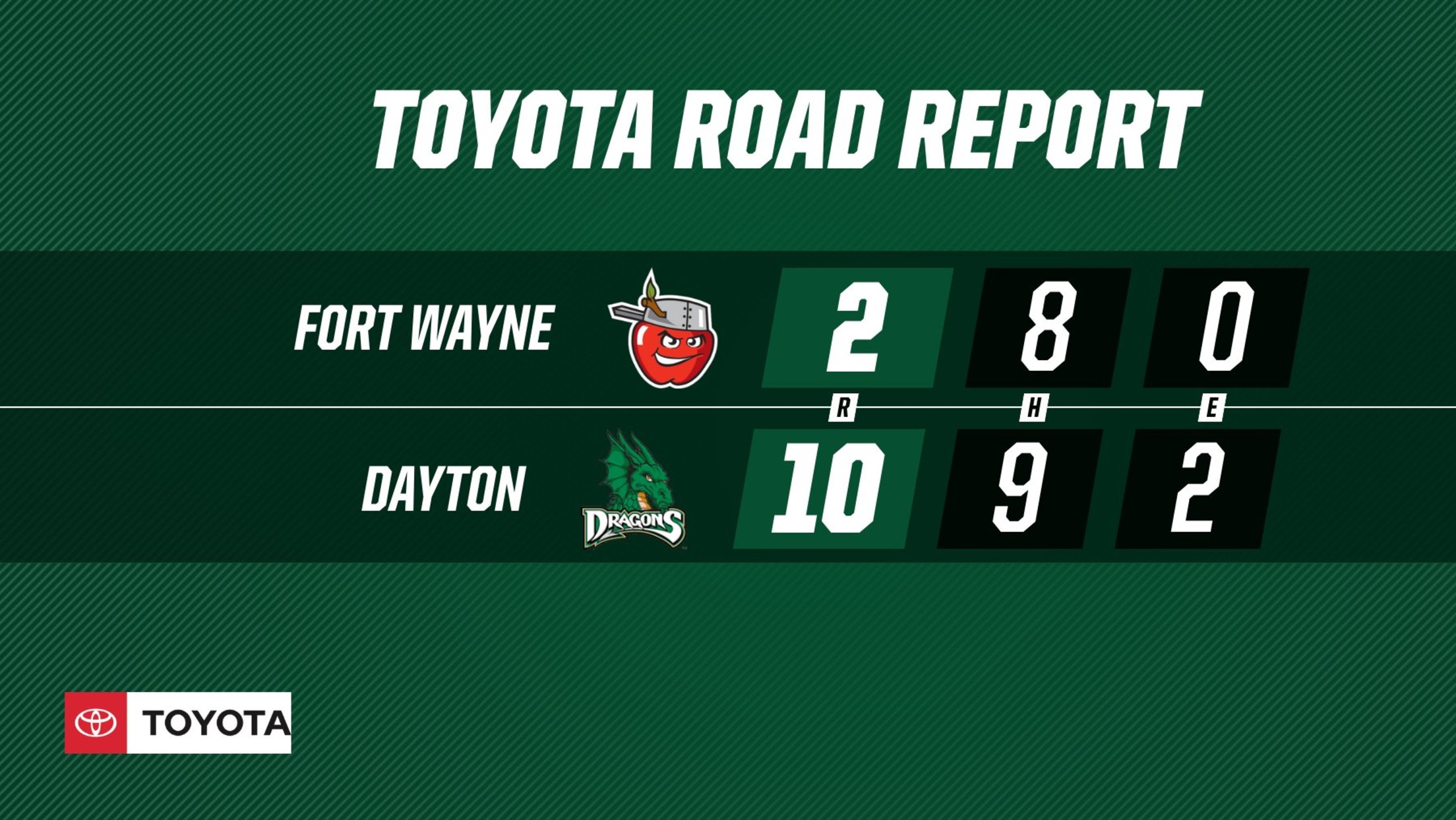 BOX SCORE DAYTON, Ohio -- The Fort Wayne TinCaps lost the opener of their final series of 2021 to the Dayton Dragons (Cincinnati Reds affiliate), 10-2, at Day Air Ballpark on Tuesday night. Padres No. 3 prospect Robert Hassell III tripled off the center-field wall to lead off the game,
RECAP: TinCaps Conclude 2021 Home Schedule with Win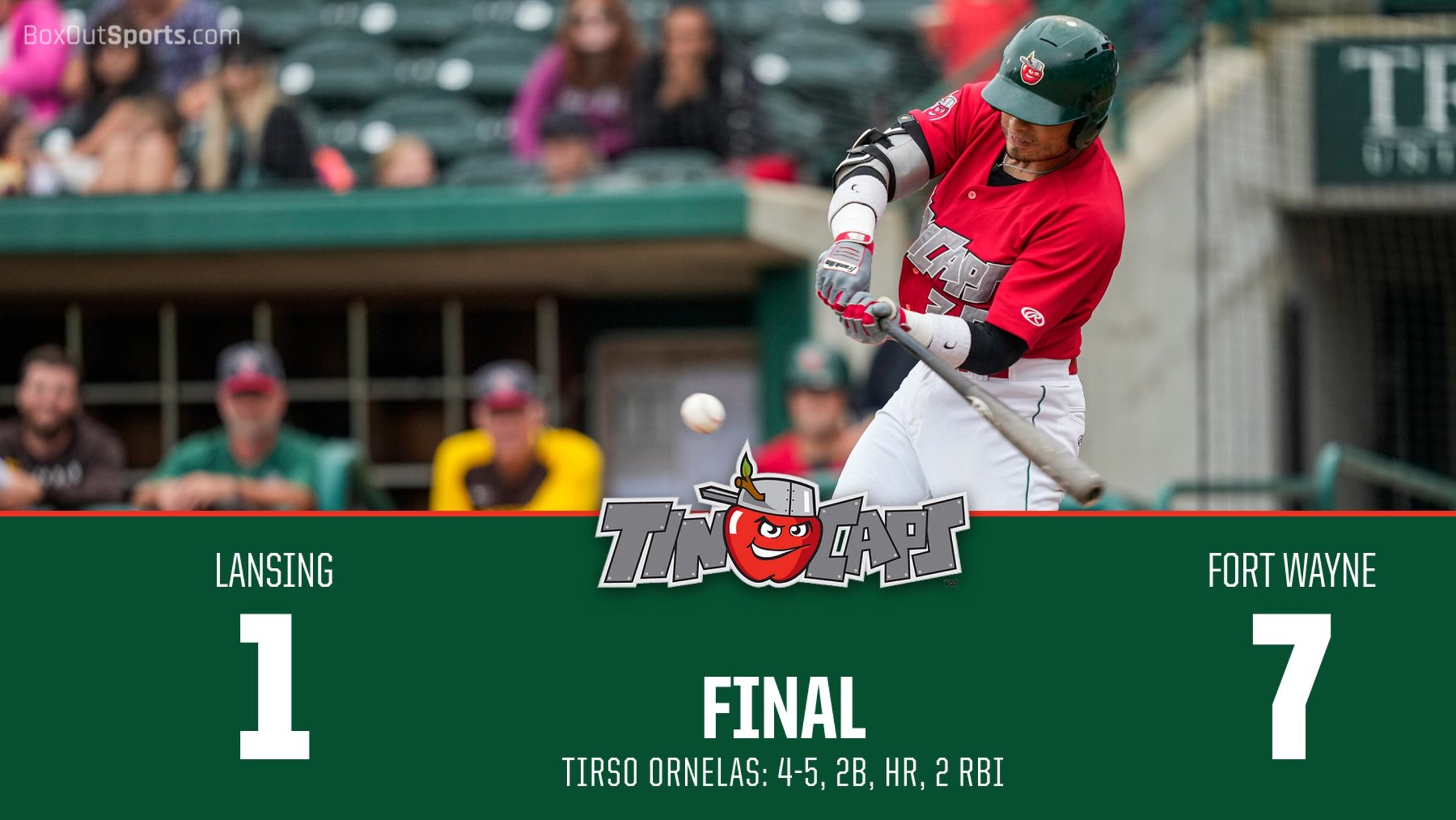 BOX SCORE FORT WAYNE, Ind. -- The Fort Wayne TinCaps beat the Lansing Lugnuts (Oakland A's affiliate), 7-1, in the final home game of the 2021 regular season at Parkview Field on Sunday afternoon. Fort Wayne tied a season-high with 16 hits in the win. Five players who logged multi-hit