KIDS CLUB CONTEST: Cooking with Johnny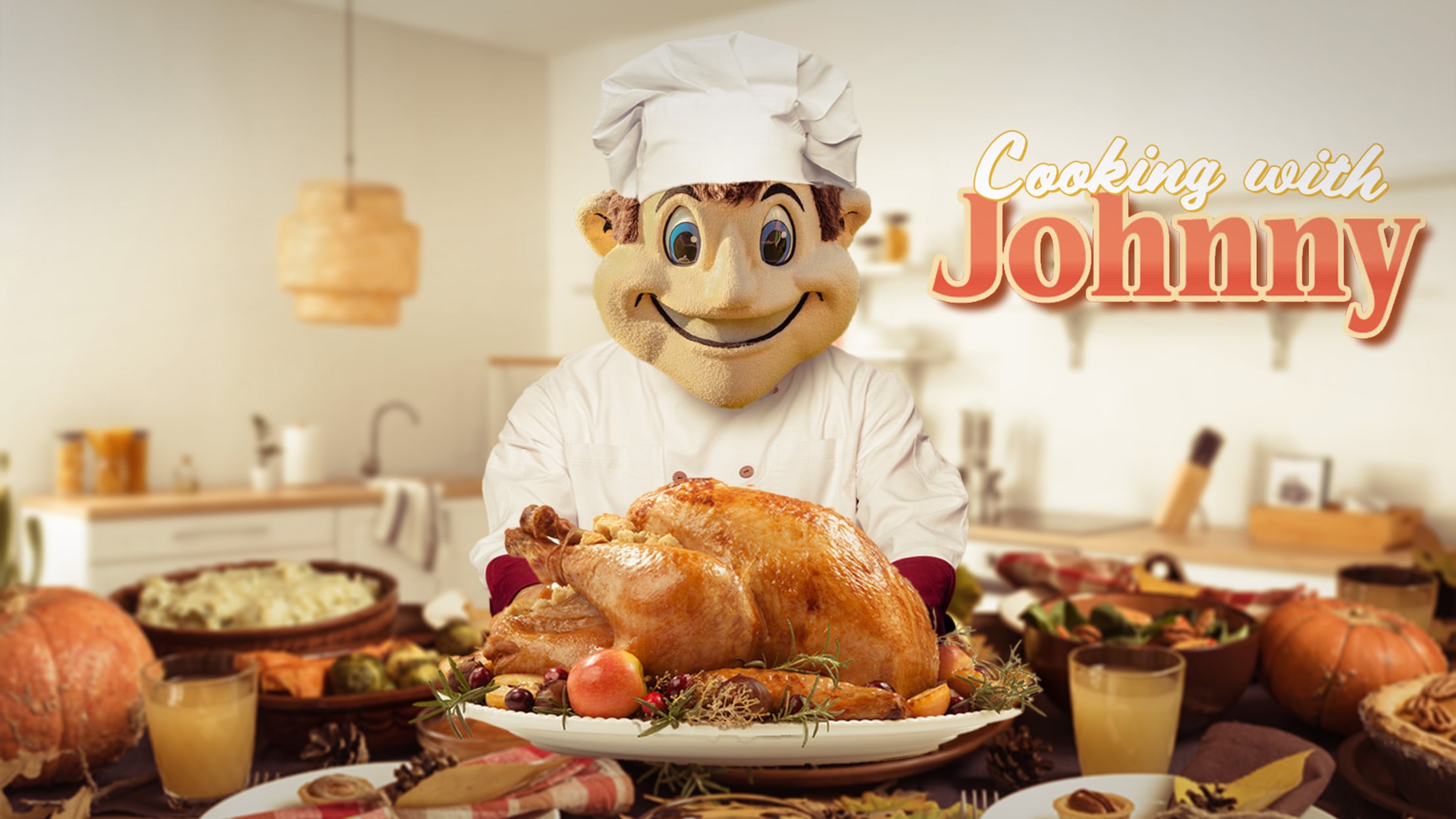 Johnny TinCap can't wait for Thanksgiving! But, he needs some help from members of the TinCaps Kids Club when it comes to cooking... How do you think Johnny should prepare his turkey for Thanksgiving 🤔 Should he let it bake for 15 hours? Season it with marshmallows? Get as creative
Johnny TinCap can't wait for Thanksgiving! But, he needs some help from members of the TinCaps Kids Club when it comes to cooking...
How do you think Johnny should prepare his turkey for Thanksgiving 🤔
Should he let it bake for 15 hours? Season it with marshmallows? Get as creative or silly as you want with your recipes and be as descriptive as possible. Johnny needs all the help he can get!
The most creative, fun, or wacky response will receive a special prize pack from the TinCaps, plus the chance for their special recipe to be posted here on TinCaps.com!
Share yours today by emailing them directly to our Community & Fan Engagement Manager Brenda Feasby: [email protected] The winner will be contacted via phone or email next Tuesday, Nov. 22!
Good luck, and happy baking! Gobble, gobble 🦃
Update (Nov. 23):
Congratulations to our winner, 9-year-old Danielle! 👏
Here's her winning recipe...
Rainbow Sprinkle Turkey Delight
18-pound turkey
Season with sprinkles
Cook in 60 degrees for 6 minutes
Add more sprinkles
Add edible rainbow food coloring
Add SUGAR
Cover with pink frosting
Add a lot of whipped cream
Add Minnie Mouse chocolate
Add Rainbow candy canes on top in a "TC" for TinCaps
Finish with a scoop of Unicorn ice cream
Yum!