NEWS: Padres Add Top Prospects to TinCaps Roster
Outfielder Robert Hassell Assigned to Fort Wayne with Angeles & Valenzuela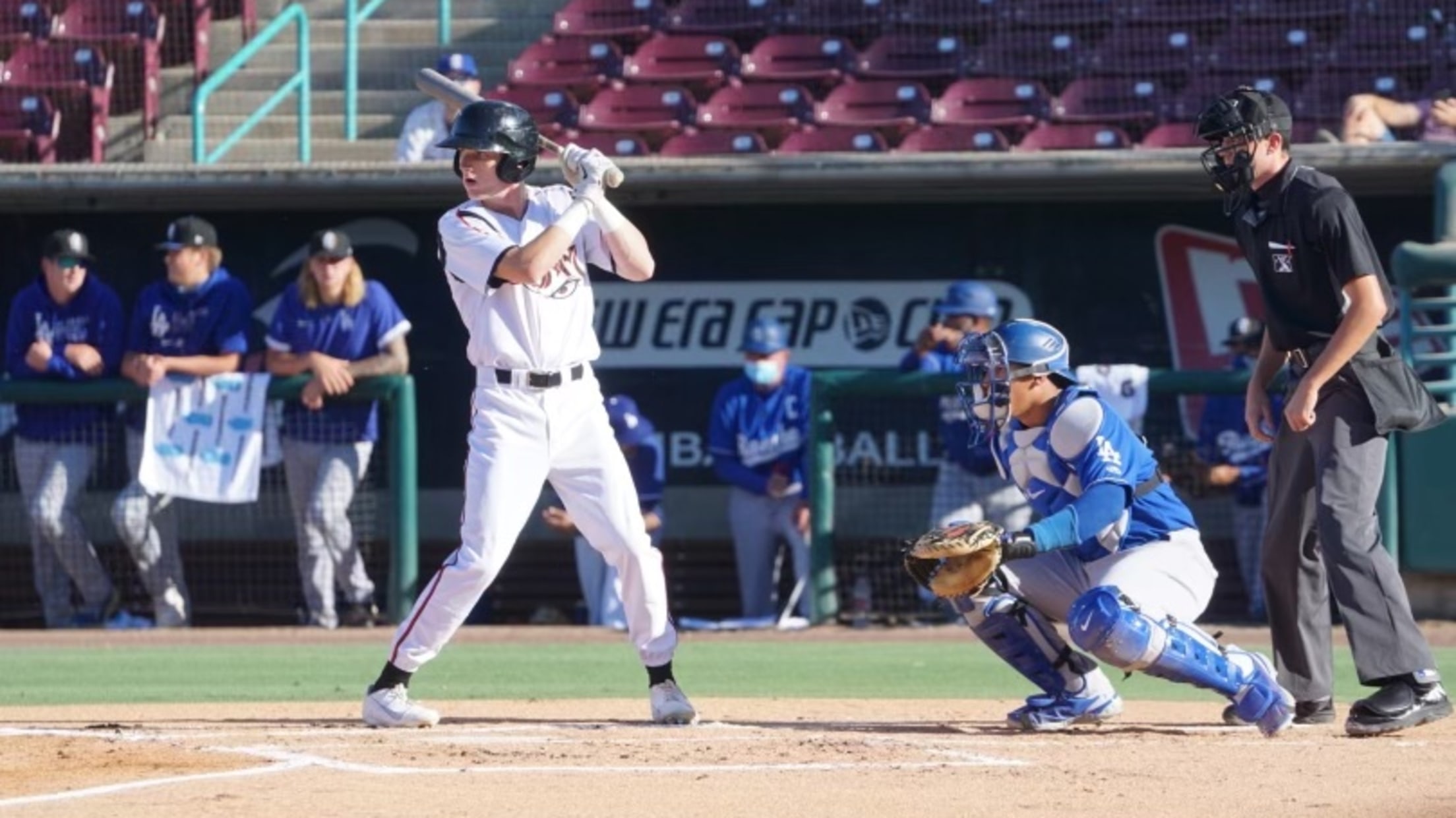 (Mike Wilson)
FORT WAYNE, Ind. — The San Diego Padres announced on Saturday that outfielder Robert Hassell III has been transferred from Low-A Lake Elsinore to High-A Fort Wayne. Hassell was the Padres' first round selection (eighth overall) in the 2020 MLB Draft. Infielder Euribiel Angeles and catcher Brandon Valenzuela also have
FORT WAYNE, Ind. — The San Diego Padres announced on Saturday that outfielder Robert Hassell III has been transferred from Low-A Lake Elsinore to High-A Fort Wayne. Hassell was the Padres' first round selection (eighth overall) in the 2020 MLB Draft. Infielder Euribiel Angeles and catcher Brandon Valenzuela also have been called up to the TinCaps from the Storm.
Hassell, who turned 20 this month, is the No. 3 prospect in San Diego's organization, according to MLB.com. He's also rated as the 47th best prospect in all of baseball. MLB.com ranks the 19-year-old Angeles as the 13th best Padres prospect and the 20-year-old Valenzuela at No. 19.
In 92 games with Lake Elsinore this year, Hassell hit .323 with a .415 on-base percentage and .897 OPS (on-base plus slugging percentage). Along the way, he hit seven home runs with 65 RBIs. He also showcased his speed, stealing 31 bases. Of his 118 hits, 51 were for extra bases, including a Low-A West leading 31 doubles. He started 84 games for the Storm in center field and two in right.
Hassell is from Franklin, Tennessee, and attended Independence High School in Thompson's Station. He was a two-time winner of the Gatorade Player of the Year Award in Tennessee. During his junior season at Independence in 2019, Hassell hit .423 with 14 home runs, 36 RBIs, and 22 stolen bases. He also excelled on the mound, striking out 113 hitters and accumulating a 1.07 ERA in 59 innings, with his fastball reaching 93 miles per hour. His senior campaign was cut short last year due to the COVID-19 pandemic.
In the 2019 18-U World Cup in South Korea, Hassell hit .514 with a 1.434 OPS over nine games to lead USA's 18-U National Team in nearly every offensive category. Hassell was named the International Player of the Year following his mammoth performance. Even earlier in Hassell's baseball career, he shined as a little leaguer in South Nashville, with his team making it all the way to the 2014 Little League World Series in Pennsylvania.
While Hassell ranked third in the eight-team Low-A West in batting average, Angeles was leading the league at .343 and Valenzuela ranked ninth at .307. Meanwhile, Hassell was second in OBP with Angeles sixth (.397) and Valenzuela ninth (.389, best among catchers). Defensively, Valenzuela was also leading the league with 24 caught stealings.
The trio of prospects joins the TinCaps with 20 games remaining in the regular season. Fort Wayne has eight home games left at Parkview Field, including tonight and tomorrow versus the Dayton Dragons (Cincinnati Reds affiliate), and then Sept. 7-12 against the Lansing Lugnuts (Oakland A's affiliate). Tickets remain available at TinCapsTickets.com.