FredNats Promote Ally Chism To New Special Events and Hospitality Manager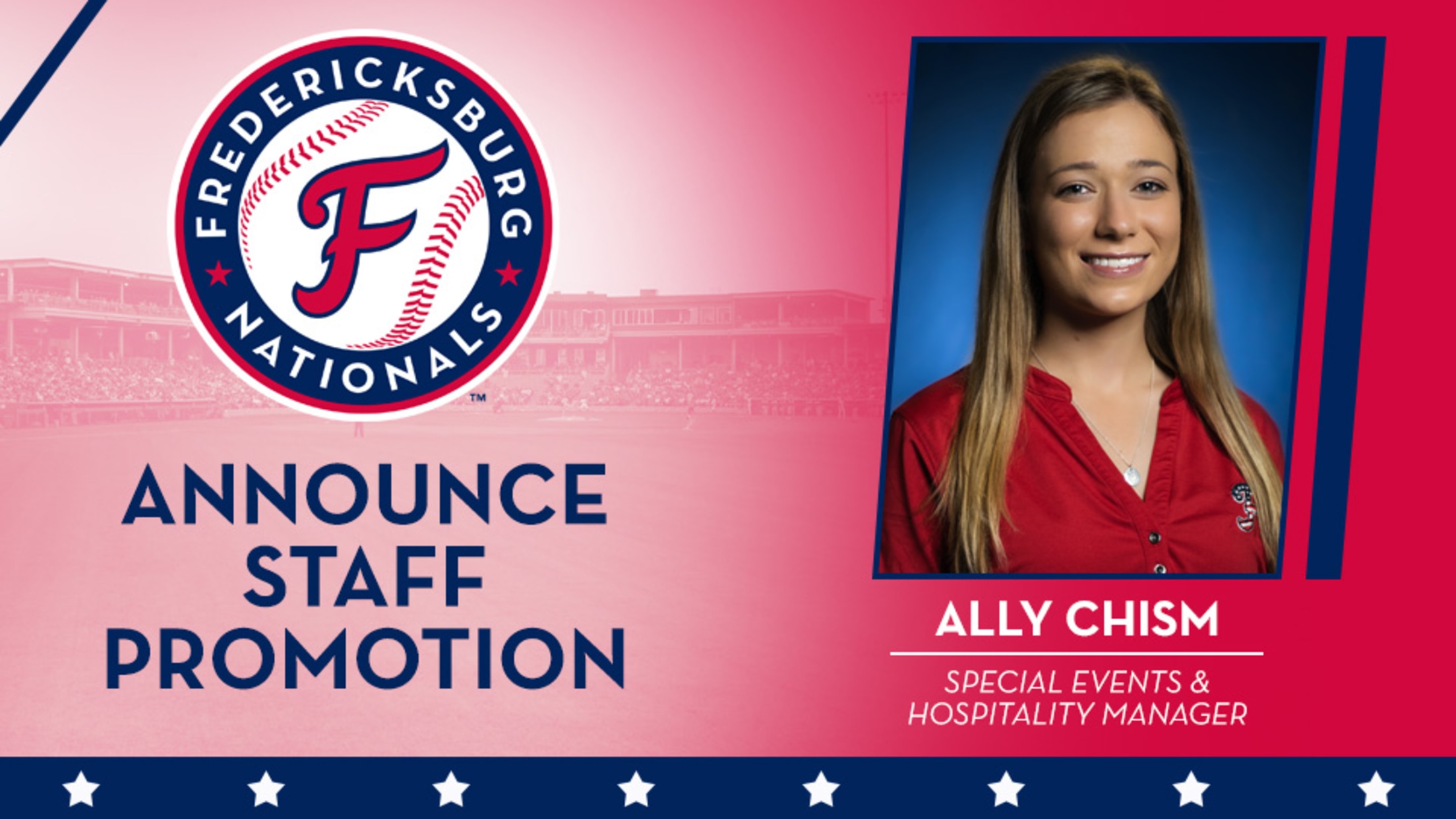 FREDERICKSBURG, VA -- The Fredericksburg Nationals have promoted Ticket Sales Account Executive, Ally Chism, to Special Events & Hospitality Manager. With their Inaugural Season under their belts, the FredNats are excited to expand their private event capabilities at the ballpark. FredNats Ballpark will now host a multitude of events from
Jordy Barley named Nationals Minor League Baserunner of the Year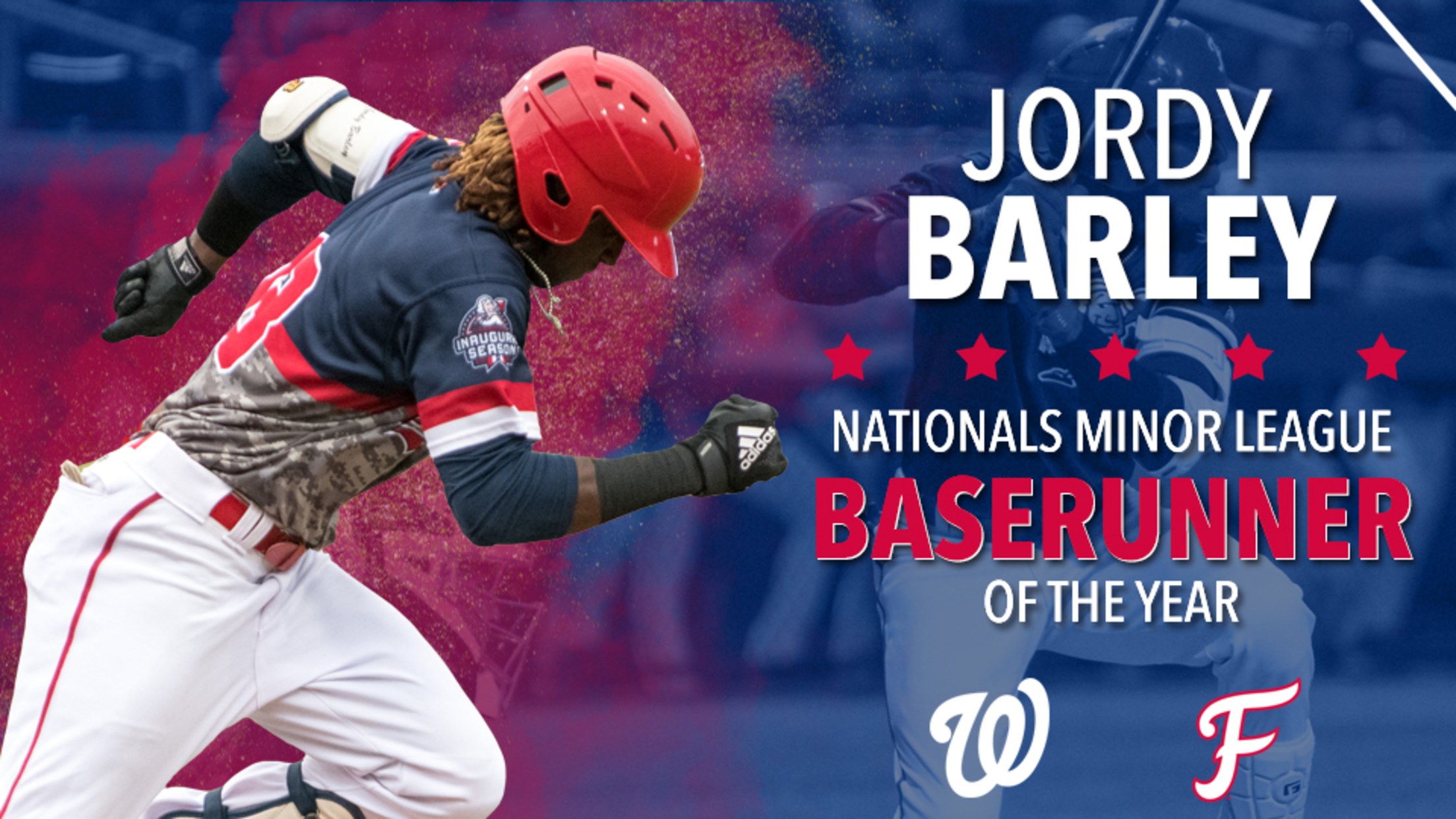 FREDERICKSBURG, VA – The Washington Nationals announced on Tuesday that FredNats infielder Jordy Barley has been named the organization's 2021 Minor League Baserunner of the Year. Barley, 21, was acquired by the Nationals on July 30 in a trade that sent right-handed pitcher Daniel Hudson to the San Diego Padres.
FredNats announce 2022 regular season schedule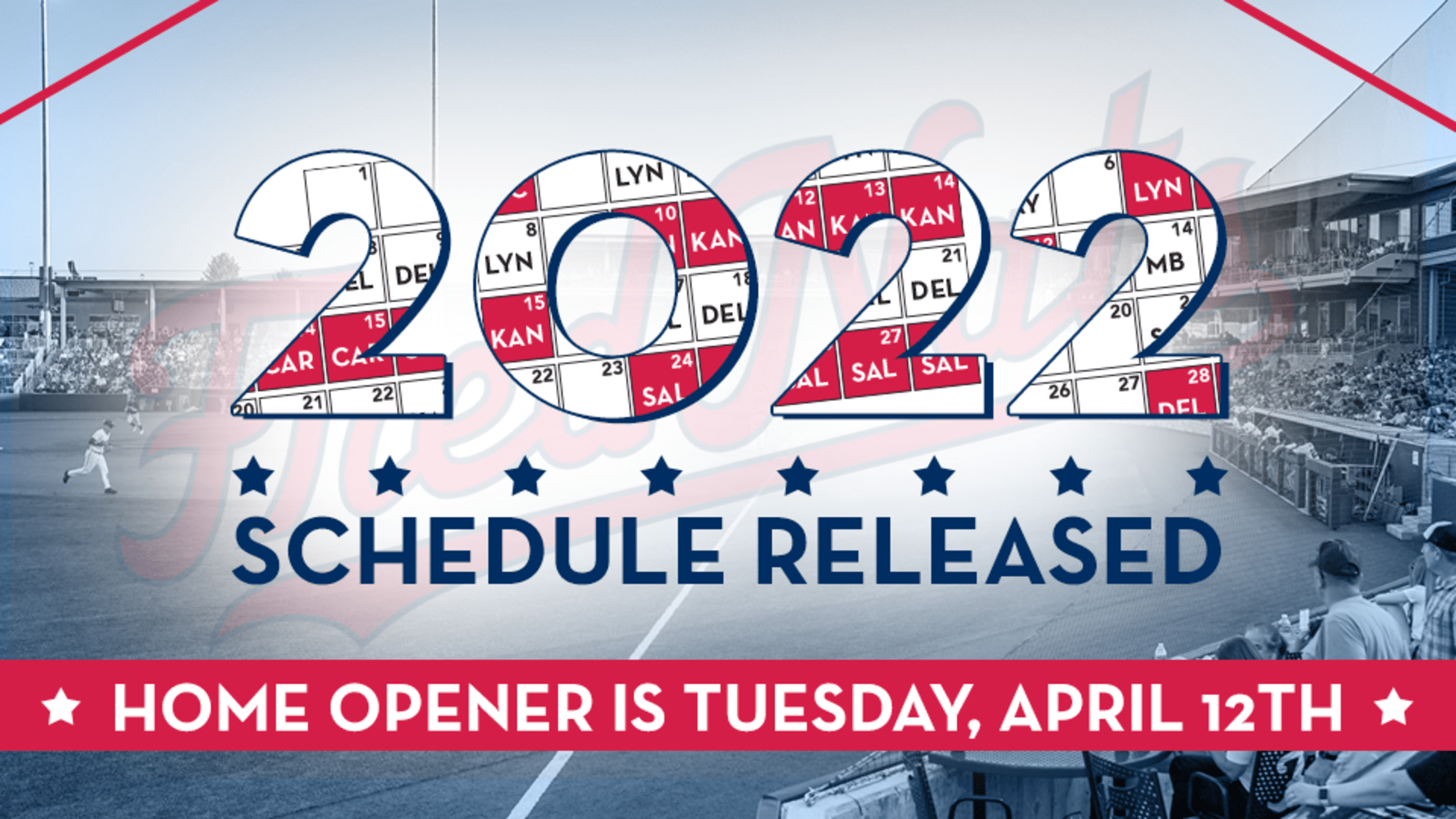 FREDERICKSBURG, VA – After a memorable inaugural 2021 campaign, the Fredericksburg Nationals are excited to announce the schedule for their upcoming 2022 season. The FredNats will begin their second season in the 'Burg at Delmarva on Friday, April 8 before returning to FredNats Ballpark for their home opener against the
FredNats End Inaugural Season with 6-2 Win
FREDERICKSBURG, VA - The Fredericksburg Nationals finished their inaugural season with a four-game winning streak and a series victory, defeating the Lynchburg Hillcats 6-2 on Sunday afternoon. The FredNats finished their debut campaign with a 44-76 mark, and a 27-33 record in front of their home fans. Sunday's finale was
FredNats Sweep Doubleheader on Fan Appreciation Night
FREDERICKSBURG, VA - The Fredericksburg Nationals swept the Lynchburg Hillcats in a doubleheader on Saturday night, thrilling a sellout crowd of 5019 fans with a 4-2 win in game one and a walk-off 4-3 win in game two. In the first game, Jackson Rutledge impressed with 4.1 innings of one-run
FredNats Break Attendance Record in 5-2 Win
FREDERICKSBURG, VA - In front of a FredNats Ballpark record 5196 fans, the Fredericksburg Nationals defeated the Lynchburg Hillcats by a score of 5-2 on Friday night. The FredNats scored four runs on five singles in the first inning, giving starter Matt Merrill enough run support to keep the Hillcats
FredNats and Hillcats Postponed Due to Rain
FREDERICKSBURG, VA - Rain has forced the postponement of Thursday night's Fredericksburg Nationals game against the Lynchburg Hillcats at FredNats Ballpark. The game will be made up on Saturday as part of a single-ticket, seven-inning doubleheader, with the first pitch of game one scheduled for 4:05 p.m. The second game
Hillcats' Doubles Lead to FredNats Loss
FREDERICKSBURG, VA - Four RBI doubles in the eighth inning broke a 3-3 tie and helped the Lynchburg Hillcats defeat the Fredericksburg Nationals 7-3 on Wednesday night. FredNats starter Andry Lara completed 4.0 innings on 63 pitches in his second Low-A start, allowing two runs, one earned while striking out
FredNats Return Home in 5-3 Loss
FREDERICKSBURG, VA - After a two-week road trip, the Fredericksburg Nationals began their final home series of the season with a 5-3 loss to the Lynchburg Hillcats on Tuesday night. Hitless through five innings and scoreless through six, the FredNats scored three runs late but couldn't complete the comeback in
FredNats Drop Road Finale in Back-and-Forth Defeat
SALISBURY, MD - In the final road game of their inaugural season, the Fredericksburg Nationals fell 4-3 to the Delmarva Shorebirds on Sunday afternoon. An early two-run homer from José Sánchez gave the FredNats a lead until the final innings, when a pair of big two-out hits gave the Shorebirds
FredNats Squander Early Lead in 9-7 Loss
SALISBURY, MD - The Fredericksburg Nationals led 5-0 in the early innings of their Saturday night game against Delmarva, but fell 9-7 after some timely two-out hitting from the Shorebirds. Colton Cowser's three-run double highlighted a four-hit night for the 2021 first rounder, and gave the Shorebirds a lead they
Vega, Emiliani Deliver Five-Run Fifth in Win over Shorebirds
SALISBURY, MD - The Fredericksburg Nationals got back in the win column on Friday night, defeating the Delmarva Shorebirds 6-1 on the strength of a five-run fifth inning. With two outs in the fifth, five straight FredNats batters reached and scored to turn a 1-0 deficit into a 5-1 lead
Lara Debuts in 6-2 Loss to Shorebirds
SALISBURY, MD - Though Andry Lara gave his team a chance to win in his Low-A debut, the Fredericksburg Nationals fell to the Delmarva Shorebirds on Thursday night by a score of 6-2. Lara (L, 0-1) allowed four runs on three hits and five walks over 4.2 innings while striking
Barley Laps Shorebirds, Leads FredNats to 5-3 Win
SALISBURY, MD - A "little league" grand slam from Jordy Barley provided all the offense the Fredericksburg Nationals needed on Wednesday night in a 5-3 win over the Delmarva Shorebirds. With the bases loaded in the third, Barley hit a two-run double off Shane Davis and circled the bases on
FredNats Snap Skid with Ninth-Inning Rally
SALISBURY, MD - The Fredericksburg Nationals ended a seven-game losing streak in their series opener against the Delmarva Shorebirds on Tuesday night, scoring the game-winning run on a wild pitch in the ninth inning for a 7-6 victory. The win marked Fredericksburg's first away from their home ballpark in almost
FredNats Walked Off Again, Suffer Series Sweep to Sox
SALEM, VA - The Fredericksburg Nationals saw their losing streak reach seven on Sunday afternoon, falling 6-5 to the Salem Red Sox in 10 innings on a walk-off sacrifice fly from Gilberto Jiménez. The FredNats rallied with three runs in the top of the ninth to take a brief 5-4
Fredericksburg's Skid Reaches Six in Doubleheader Sweep
SALEM, VA - The Fredericksburg Nationals were swept by the Salem Red Sox in a doubleheader for the second time in three days on Saturday night. Game one saw the Red Sox score early and often in a 14-2 blowout, and a low-scoring affair in the nightcap ended in the
Rehabbing Read Homers in 10-5 Loss
SALEM, VA - The Fredericksburg Nationals lost their fourth straight game on Friday night, falling 10-5 to the Salem Red Sox despite a game-tying three-run homer from rehabbing catcher Raudy Read. The Red Sox scored four runs in the first, causing an early exit for starter Karlo Seijas. It was
Back in Action, FredNats Swept in Doubleheader
SALEM, VA - In their first games since Sunday, the Fredericksburg Nationals lost both games of a doubleheader to the Salem Red Sox on Thursday night. A blowout 13-1 loss in game one was followed by a heartbreaking 7-6 walk-off loss in the nightcap, as the Red Sox came back
Rain Washes Out FredNats, Red Sox Again in Salem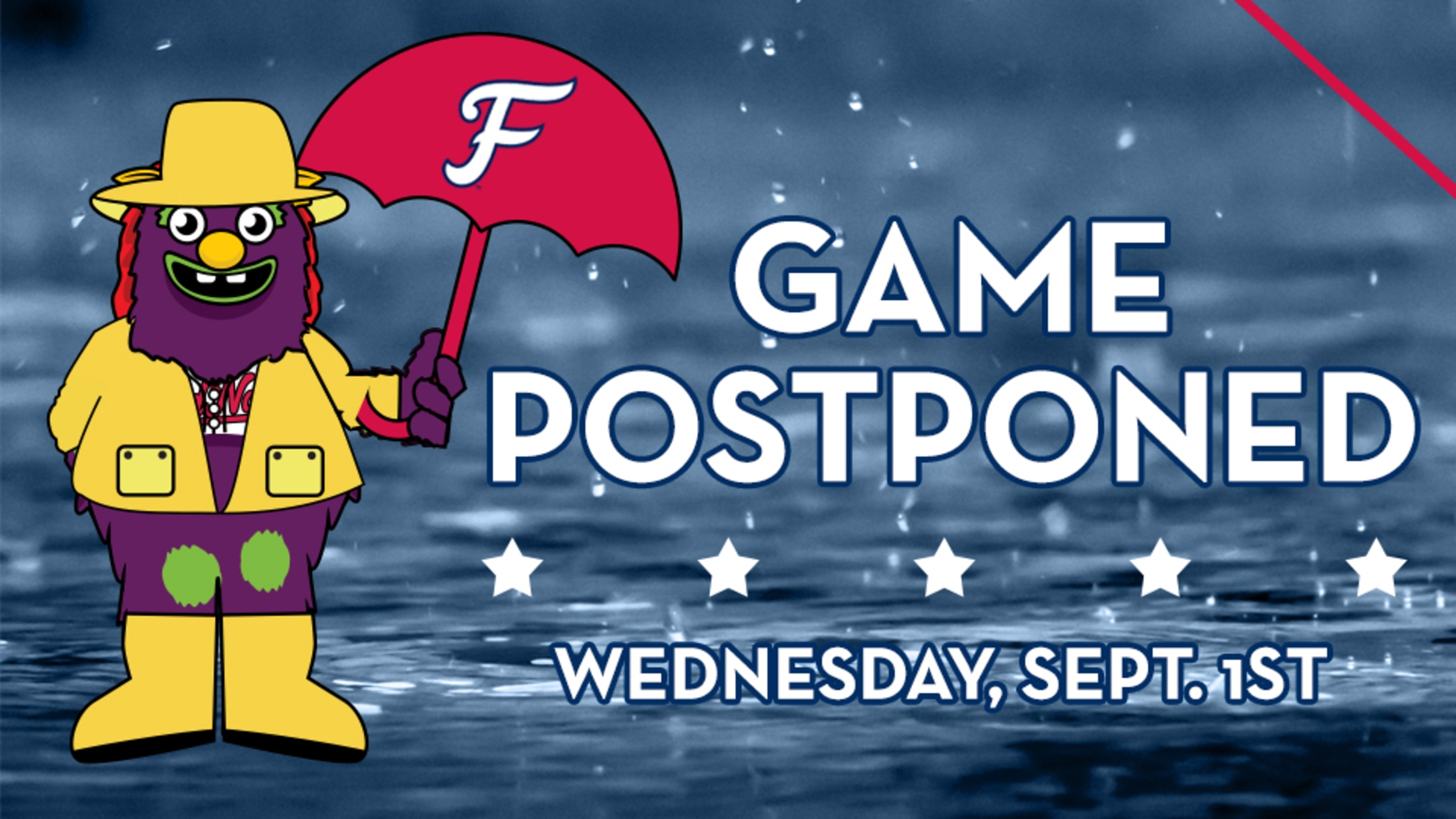 SALEM, VA - For the second night in a row, rain and wet field conditions in the aftermath of Post-Tropical Cyclone Ida have forced the postponement of Fredericksburg's road trip opener against the Salem Red Sox on Wednesday at Haley Toyota Field. The game will be made up as part
FredNats, Red Sox Postponed in Salem
SALEM, VA - Tuesday night's series opener between the Fredericksburg Nationals and Salem Red Sox has been postponed due to rain and wet conditions at Haley Toyota Field. The game will be made up as part of a doubleheader on Thursday, with a pair of seven-inning games beginning at 5:30.
FredNats' Streak Squashed in Loss to Mudcats
FREDERICKSBURG, VA - The Fredericksburg Nationals saw their season-high four-game winning streak come to a close on Sunday night, falling 3-1 to the Carolina Mudcats. Though Michael Cuevas (L, 1-7) pitched well again, his two leadoff walks in the fifth inning proved to be the difference as the Mudcats converted
FredNats Win Fourth Straight in Rain-Shortened Night
FREDERICKSBURG, VA - The Fredericksburg Nationals won their season-high fourth game in a row on Saturday night, prevailing 5-4 over the Carolina Mudcats in eight innings. The Mudcats were poised to tie the game or take the lead with two runners on base and no outs in the top of
FredNats Top Mudcats for Third Win in a Row
FREDERICKSBURG, VA - For the second time this season, the Fredericksburg Nationals secured a three-game winning streak with a 4-1 win over the Carolina Mudcats on Friday night. In front of a sellout crowd of 4794 fans, Matt Merrill (W, 2-1) fanned a career-high eight batters over 5.0 scoreless innings
Fourth Inning Runs Hold Up for FredNats in 3-2 Victory
FREDERICKSBURG, VA - The Fredericksburg Nationals won their second one-run game in a row on Thursday night, defeating the Carolina Mudcats 3-2 in a low-scoring affair. Back-to-back two-out RBI singles from Viandel Peña and Juan Paulino in the fourth inning provided the only offense for the FredNats, but that was