FredNats Win 6th Straight Over Delmarva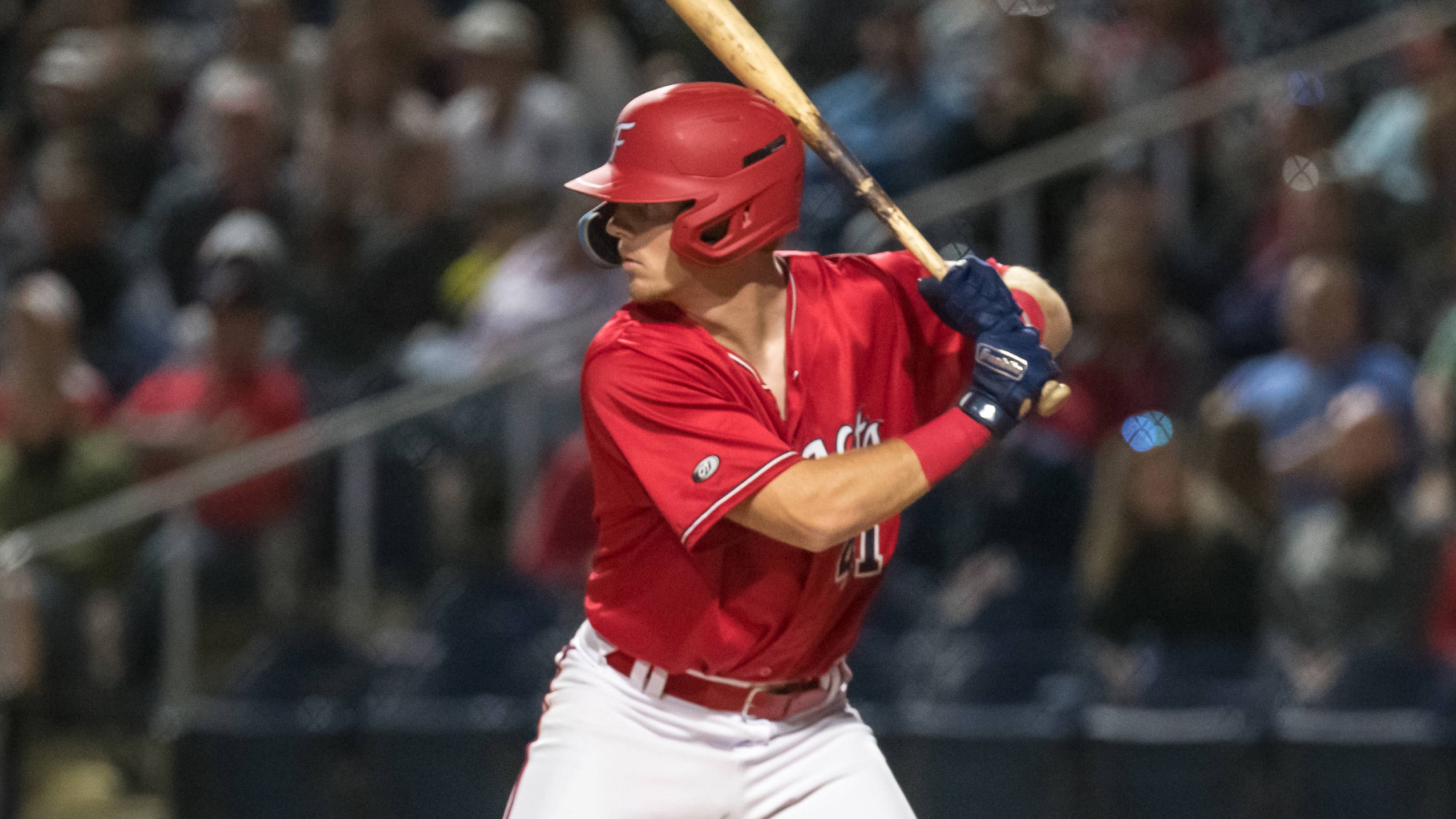 FREDERICKSBURG, VA - The FredNats defeated the Delmarva Shorebirds 12-5 on Saturday night to win their 6th straight game, the longest streak of the season. Steven Williams hit his first home run of the season, and Yoander Rivero had three hits and two RBIs in the win. The FredNats jumped
FREDERICKSBURG, VA - The FredNats defeated the Delmarva Shorebirds 12-5 on Saturday night to win their 6th straight game, the longest streak of the season. Steven Williams hit his first home run of the season, and Yoander Rivero had three hits and two RBIs in the win.
The FredNats jumped out to a 6-0 lead after three innings, helped out by four Delmarva errors during that time frame. A two-run single by Rivero, two bases loaded walks, and a sacrifice fly from Geraldi Diaz pushed runs across.
Delmarva scored all five of its runs in the 5th inning, a frame in which they had five hits. The FredNats bounced back big time in the bottom of the 5th with two outs. With two men on base, Leandro Emiliani hit a two-run double over the center fielder's head, and then Williams followed that up with a two-run blast over the right field fence to make it 10-5 and salt the game away.
The FredNats scored two more runs in the 8th inning when T.J. White doubled and a passed ball.
Andry Lara got the start for the FredNats, pitching four innings, allowing four hits and no runs with three strikeouts. Andrew Alvarez got the win, pitching the final two innings in relief and allowing just one hit. Alvarez moves to 4-4 on the year, and he coincidentally now has a 4.44 ERA.
The FredNats will go for their first sweep of the season tomorrow, with first pitch slated for 1:35 p.m.