Bradford brilliant, Riders come back late in win
Cody Bradford whiffs nine in Double-A debut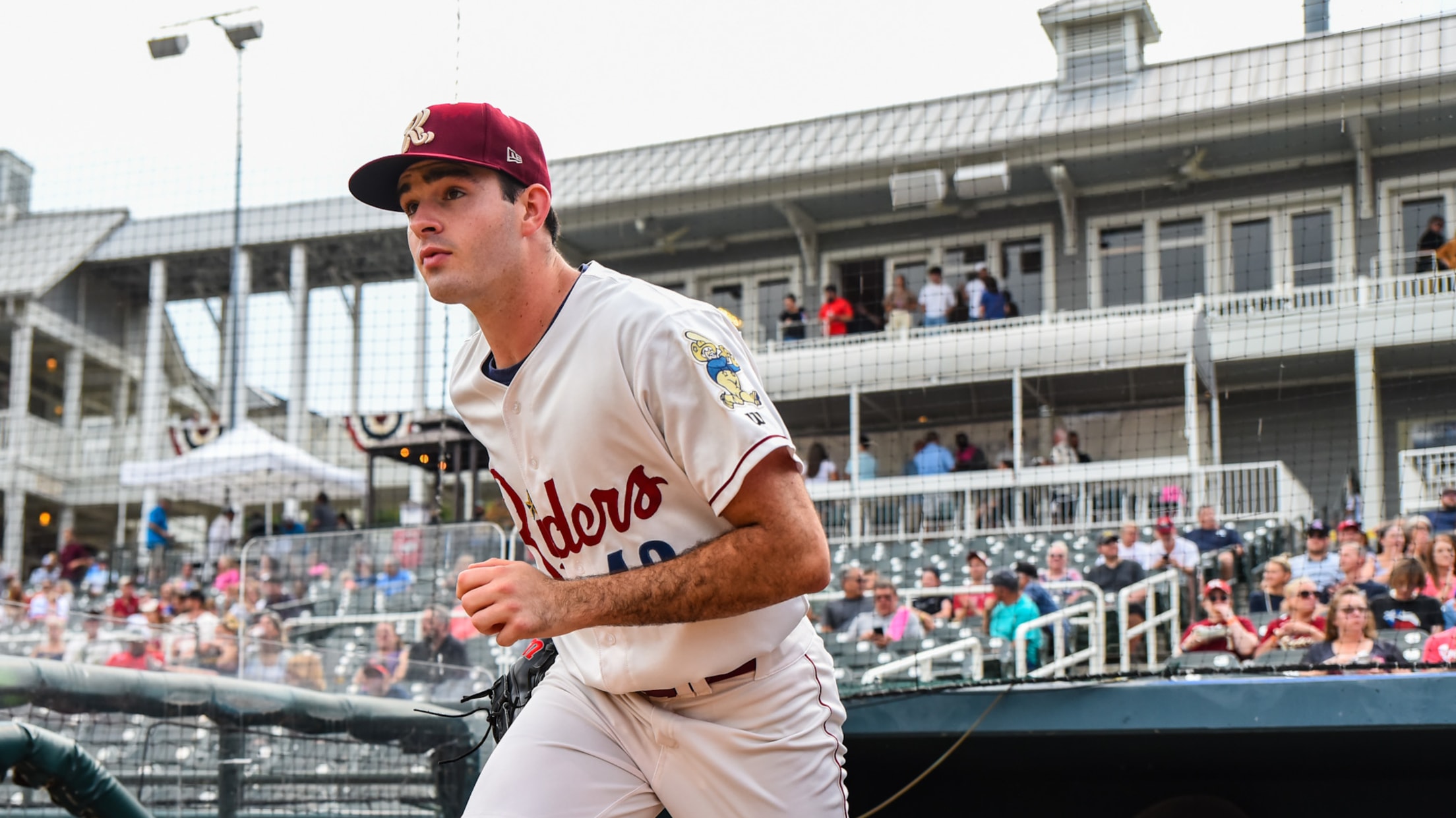 FRISCO, Texas (August 5, 2021) – The Frisco RoughRiders scored a pair of runs in the bottom of the eighth to complete a comeback 4-3 win over the Amarillo Sod Poodles on Thursday night from Riders Field. Trailing 3-2 in the bottom of the eighth inning, the RoughRiders (49-32) loaded
FRISCO, Texas (August 5, 2021) – The Frisco RoughRiders scored a pair of runs in the bottom of the eighth to complete a comeback 4-3 win over the Amarillo Sod Poodles on Thursday night from Riders Field.
Trailing 3-2 in the bottom of the eighth inning, the RoughRiders (49-32) loaded the bases for Josh Jung, who ripped a two-run, go-ahead single to put Frisco in front 4-3.
Stephen Villines (5-4) then shut the door in the ninth and earned the win, tossing 1.2 scoreless innings.
Mack Lemieux (2-2) was handed the loss for Amarillo (34-46), allowing both runs in the eighth.
The game was scoreless until the sixth inning as Cody Bradford for Frisco and Amarillo's Drey Jameson were locked in a pitcher's duel. Bradford went 5.1 shutout innings in his Double-A debut while striking out nine, not walking batter and allowing just two hits. Jameson countered by whiffing 11 over his six frames.
The Sod Poodles found the scoreboard first against the Riders bullpen in the sixth on an RBI single from Alek Thomas, making it 1-0.
In the bottom of the sixth, J.P. Martinez punched back with a two-run home run to left center, putting Frisco up 2-1.
That score held until the top of the eighth, when the Sod Poodles scored a pair of runs on another RBI single from Thomas and a fielding error that allowed the go-ahead run to score, setting up the Riders comeback.
The Riders and Sod Poodles are set to do battle in game four on Friday, August 5th at 7:05 p.m. Frisco hands RHP Cole Winn (3-3, 2.82) the ball to face off against RHP Ryne Nelson (0-1, 3.60).
Friday is Whataburger Night and Fireworks Friday. For tickets and information on RoughRiders baseball, visit RidersBaseball.com or call 972.334.1993.
About the RoughRiders
The Frisco RoughRiders are the Double-A affiliate of the Texas Rangers. The team was founded in 2003 and has finished first among all Double-A franchises in attendance in each of the last 15 seasons (2005-2019). In August 2014, the RoughRiders were purchased by an ownership group led by Chuck Greenberg. Since then, the new ownership group, together with the City of Frisco, has spearheaded numerous major franchise enhancements, investing over $8 million in a wide array of facility upgrades and improvements, including a state-of-the-art HD video board, sound system, Bull Moose Saloon, InTouch Grille, Riders Outpost Team Store and the world's largest water feature in a sports facility, the massive Lazy River. These enhancements earned the Riders and the City of Frisco Ballpark Digest's prestigious "Best Ballpark Renovation" award for two consecutive years (2015 and 2016). More than 160 former RoughRiders players have gone on to play Major League Baseball. For more information on the Frisco RoughRiders, please visit RidersBaseball.com or contact [email protected]