Stowers' walk-off homer wins opener against Springfield
Riders capture 17th comeback win of the season in walk-off style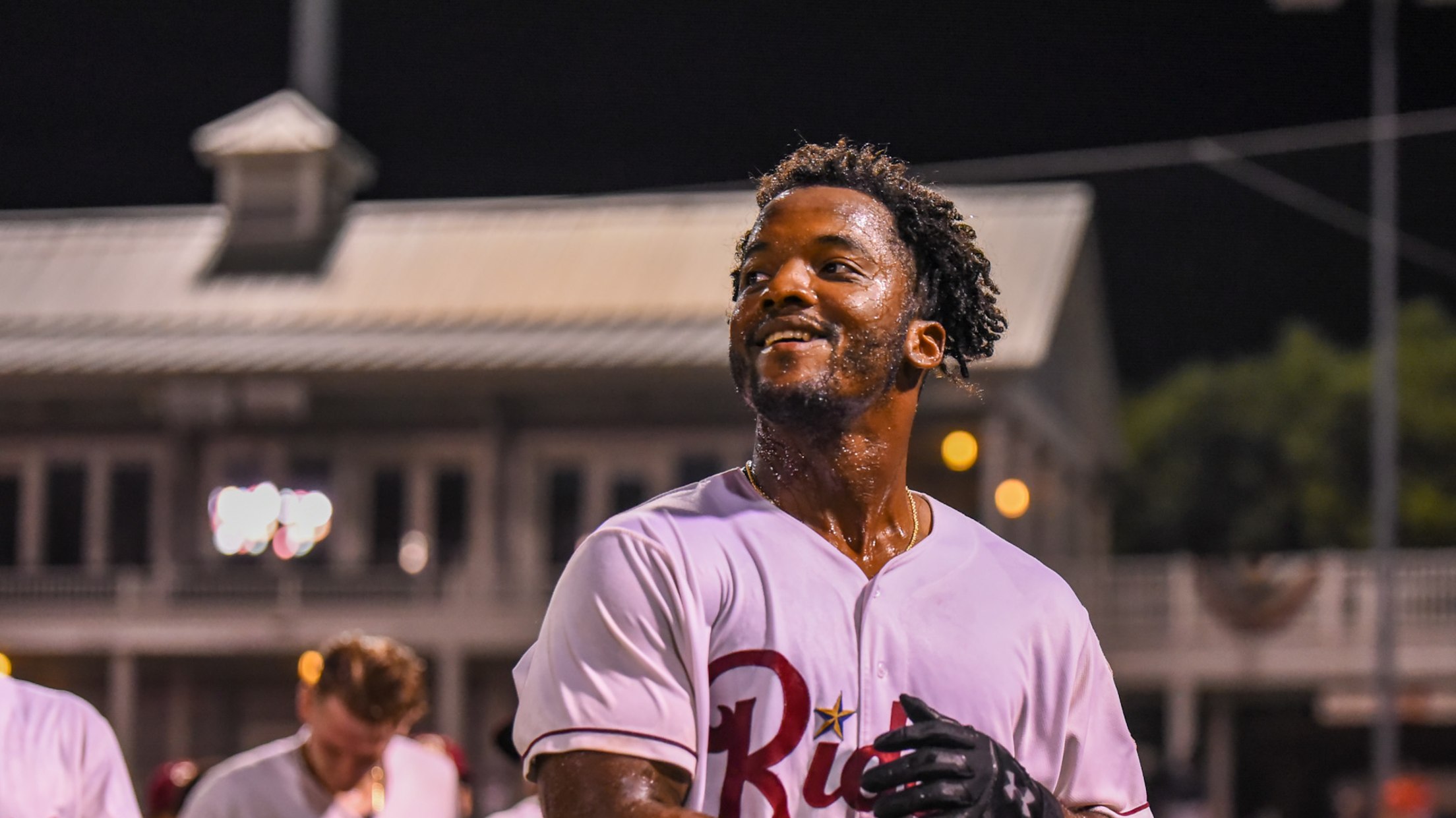 FRISCO, Texas (July 13, 2021) – Josh Stowers hammered a walk-off home run for the Frisco RoughRiders in a 7-6 win over the Springfield Cardinals on Tuesday night from Riders Field. Trailing 6-5 in the bottom of the ninth, Steele Walker was hit by a pitch with two outs before
FRISCO, Texas (July 13, 2021) – Josh Stowers hammered a walk-off home run for the Frisco RoughRiders in a 7-6 win over the Springfield Cardinals on Tuesday night from Riders Field.
Trailing 6-5 in the bottom of the ninth, Steele Walker was hit by a pitch with two outs before Stowers delivered a two-run walk-off home run to left field.
Hever Bueno (4-2) earned the win out of the bullpen turning in two innings of work while striking out two for the Riders (38-23).
Ramon Santos (3-2) took the loss for Springfield (22-39), allowing the walk-off home run to Stowers in the bottom of the ninth inning.
To begin the scoring, the Riders exploded on offense in the first inning, scoring five runs.
The big inning started with a Josh Jung two-run double. Walker followed with an RBI single before Anderson Tejeda and Jax Biggers chipped in RBI singles of their own, capping the five-run first.
Springfield responded in the fifth inning when Luken Baker blasted a two-run homer to left center field, cutting the Riders lead to 5-2
The Cardinals took the lead in the eighth inning on behind a grand slam from Alec Burleson, giving Springfield the 6-5 lead.
The Riders then walked it off with the Stowers homer in the ninth inning.
The RoughRiders and the Cardinals are back in action on Wednesday, July 14th at 7:05 p.m. from Riders Field. Frisco sends LHP Jake Latz (1-1, 4.78) to the rubber against LHP Domingo Robles (2-3, 5.21) for Springfield
Wednesday means Weiner Wednesday presented by Texas Chili Company with $2 hot dogs from 6-8 p.m. For tickets and information, visit RidersBaseball.com or call 972.334.1993.
About the RoughRiders
The Frisco RoughRiders are the Double-A affiliate of the Texas Rangers. The team was founded in 2003 and has finished first among all Double-A franchises in attendance in each of the last 15 seasons (2005-2019). In August 2014, the RoughRiders were purchased by an ownership group led by Chuck Greenberg. Since then, the new ownership group, together with the City of Frisco, has spearheaded numerous major franchise enhancements, investing over $8 million in a wide array of facility upgrades and improvements, including a state-of-the-art HD video board, sound system, Bull Moose Saloon, InTouch Grille, Riders Outpost Team Store and the world's largest water feature in a sports facility, the massive Lazy River. These enhancements earned the Riders and the City of Frisco Ballpark Digest's prestigious "Best Ballpark Renovation" award for two consecutive years (2015 and 2016). More than 160 former RoughRiders players have gone on to play Major League Baseball. For more information on the Frisco RoughRiders, please visit RidersBaseball.com or contact [email protected]