Riders outpower Hooks to end June
Pitching strong, offense delivers 13 hits in 8-3 win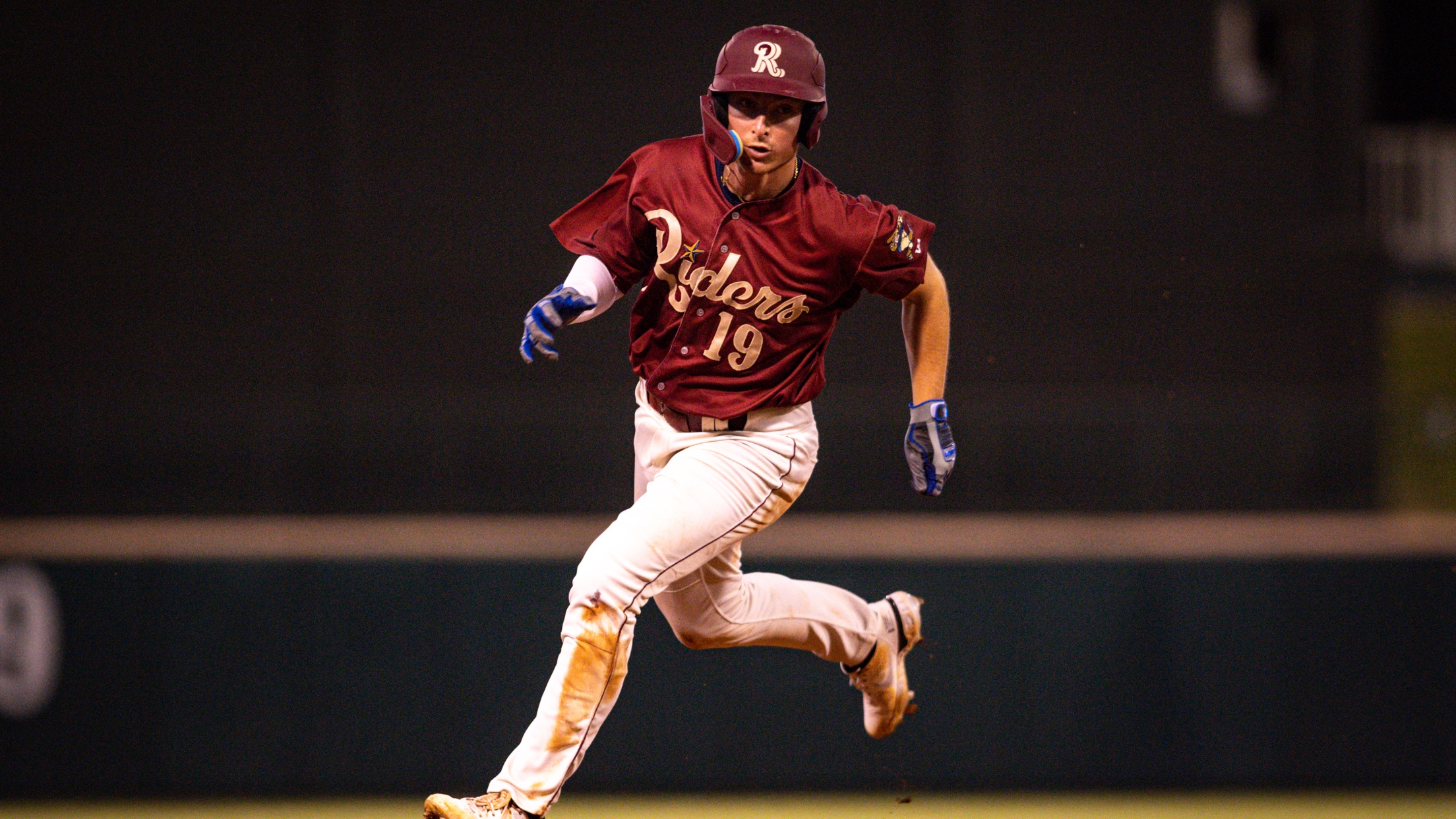 FRISCO, Texas (June 30, 2022) – The Frisco RoughRiders produced eight runs on 13 hits to defeat Corpus Christi at Riders Field Thursday night, 8-3. Led by third baseman Jax Biggers' 3-for-3 night, four different Riders finished with multiple hits in the win. Six different Frisco pitchers struck out a
FRISCO, Texas (June 30, 2022) – The Frisco RoughRiders produced eight runs on 13 hits to defeat Corpus Christi at Riders Field Thursday night, 8-3. Led by third baseman Jax Biggers' 3-for-3 night, four different Riders finished with multiple hits in the win. Six different Frisco pitchers struck out a combined 11 batters and only gave up three walks.
Following a two-inning start from Tai Tiedemann, Frisco's bullpen gave up only one earned run on two hits and ten strikeouts. Reliever Grant Anderson (5-0) punched out two batters in his scoreless inning, while southpaw Grant Wolfram struck out four in two innings of relief.
Corpus Christi Jimmy Endersby (2-4) relieved starter Cody Deason for three innings, giving up five runs on eight hits and a pair of walks.
Despite the win, the RoughRiders trailed early in Thursday's game, 2-0, as the Hooks got a pair of solo home runs off Tiedemann in the first two innings.
Justin Foscue helped kickstart the comeback in the bottom of the second with a leadoff double, his third double since June 23rd. With two outs, Biggers began his big night with an RBI single to plate Foscue and trim the Hooks' lead to 2-1.
The Riders began the bottom of the third with another leadoff double, this time from left fielder Dustin Harris. Jonathan Ornelas and J.P. Martinez singled consecutively to bring Harris around and tie Thursday's game, 2-2. Blaine Crim became the first out of the inning with a sacrifice fly to center field, scoring Martinez and giving Frisco a 3-2 lead.
After Corpus Christi tied the game at 3-3 in the top of the fourth, the RoughRiders ran away with Thursday's game with four runs in the bottom of the fifth. Martinez tripled to lead off the attack and was promptly brought in by another sacrifice fly from Crim, giving the Riders the 4-3 lead. Following a Foscue walk and a single from designated hitter David Garcia, Biggers doubled to bring Foscue around on a ground ball that deflected off second base and escaped into the outfield. Catcher Matt Whatley singled to score both Garcia and Biggers and cap the four-run frame, giving Frisco a 7-3 advantage.
Whatley's single stretches his hitting streak to nine games, a span that dates back to June 12th. Since then, Whatley's tallied 12 hits in 35 at bats (.343) as his season batting average has jumped .054 points since the streak began.
Right fielder Sandro Fabian led off the inning with a single and advanced to third on another hit from Biggers. Whatley and the Riders offense finished their night with a sacrifice fly in the bottom of the seventh to score Fabian and stretch their lead over Corpus Christi, 8-3.
Reliever Marc Church made his Double-A debut with the Riders Thursday night in a scoreless eighth inning. Fellow right-hander Fer Ozuna dealt with the Hooks in the ninth in one-two-three fashion behind a pair of strikeouts.
Texas Rangers No. 8 prospect and Frisco RHP Owen White (1-0, 3.38 ERA) makes his first appearance at Riders Field on Friday night against the Hooks, first pitch at 7:05 p.m. Corpus Christi sends RHP Adrian Chaidez (2-0, 6.32 ERA) to the hill for his fifth start with the Hooks since joining from High-A Asheville on May 13th.
Frisco welcomes in Stars & Stripes Weekend with special Independence Day themed jerseys for the rest of the weekend, beginning with Fireworks Friday, presented by Raising Cane's, and Sky-Lit Saturday! Then on Sunday, show up early for an American flag giveaway! Fans can stick around postgame for the Independence Day Fireworks Show on July 3rd, the biggest fireworks show of the year!
For tickets and more information about the Frisco RoughRiders, visit RidersBaseball.com or call 972.731.9200.
About the RoughRiders
The Frisco RoughRiders are the Double-A affiliate of the Texas Rangers. The team was founded in 2003 and has finished first among all Double-A franchises in attendance for 15 consecutive seasons (2005-2019). In August 2014, the RoughRiders were purchased by an ownership group led by Chuck Greenberg. Since then, the new ownership group, together with the City of Frisco, has spearheaded numerous major franchise enhancements, investing over $8 million in a wide array of facility upgrades and improvements, including a state-of-the-art HD video board, sound system, Bull Moose Saloon, InTouch Grille, Riders Outpost Team Store and the world's largest water feature in a sports facility, the massive Lazy River. These enhancements earned the Riders and the City of Frisco Ballpark Digest's prestigious "Best Ballpark Renovation" award for two consecutive years (2015 and 2016). More than 170 former RoughRiders players have gone on to play Major League Baseball. For more information on the Frisco RoughRiders, please visit RidersBaseball.com or contact [email protected].