Frisco falls in season finale, eliminated from playoff contention 
With Frisco, Arkansas losses, Northwest Arkansas vaults into poseason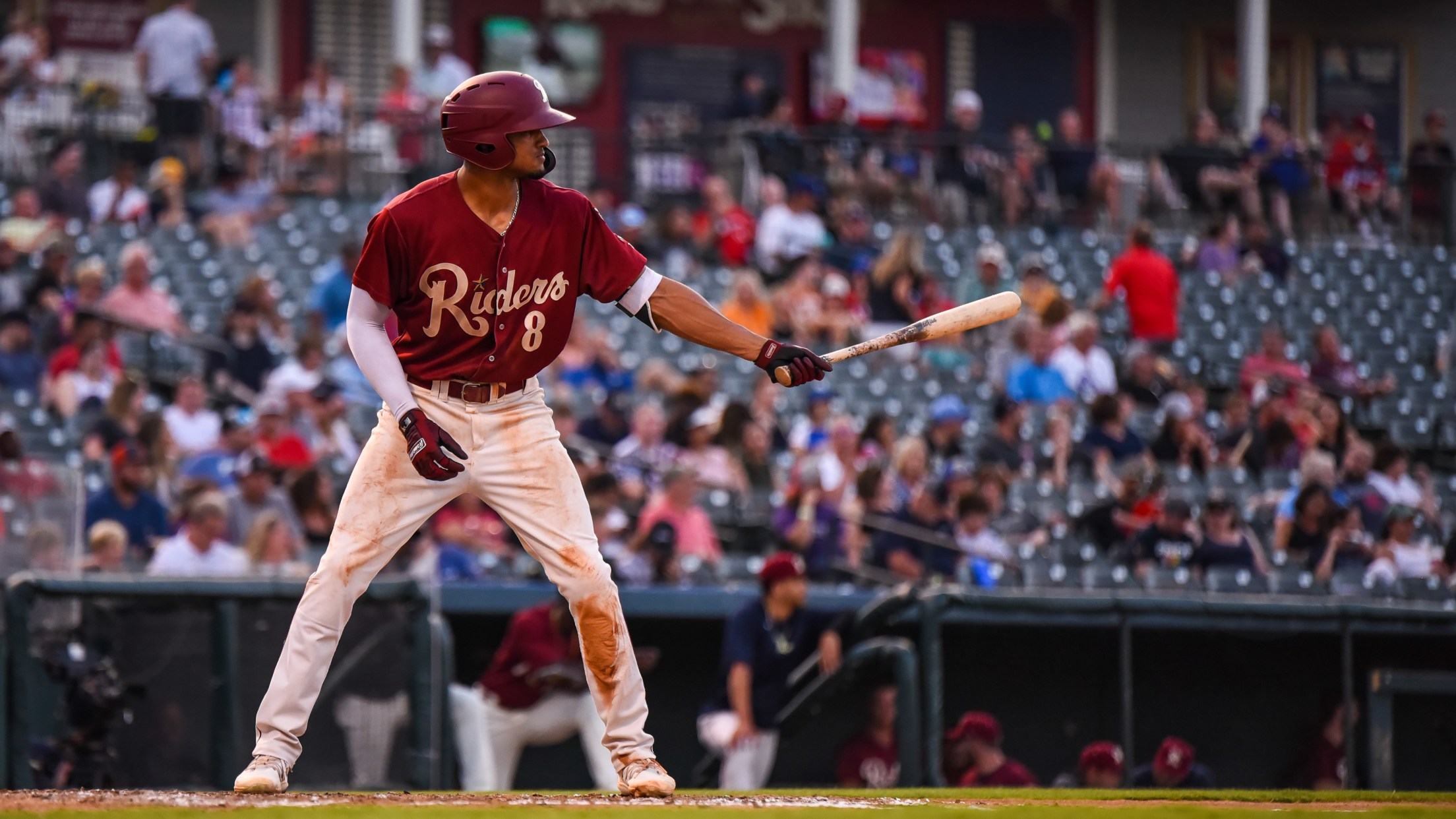 FRISCO, Texas (September 19, 2021) – The Frisco RoughRiders fell in the most exciting game of the year, 14-11 in 10 innings, to the Amarillo Sod Poodles to finish out the 2021 season, eliminating them from the playoff race. In a crushing defeat, the RoughRiders (64-55) were knocked from postseason
FRISCO, Texas (September 19, 2021) – The Frisco RoughRiders fell in the most exciting game of the year, 14-11 in 10 innings, to the Amarillo Sod Poodles to finish out the 2021 season, eliminating them from the playoff race.
In a crushing defeat, the RoughRiders (64-55) were knocked from postseason contention, as losses by Frisco and Arkansas opened the door for Northwest Arkansas to sneak into the playoffs with a win. The Naturals will face the Wichita Wind Surge in the best-of-five series next week.
To start the wild, back-and-forth contest, Amarillo (59-61) took the lead in the third inning on a solo home run by Jancarlos Cintron to make it 1-0.
The Riders came back to take the lead in the fifth on an RBI single from Davis Wendzel and Josh Smith crossed home on an error to vault Frisco ahead 2-1.
In the bottom of the fifth, Amarillo jumped back out in front on a grand slam by Eduardo Diaz and Luis Basabe padded the lead with an RBI single to center, putting the Sod Poodles on top 6-2.
Josh Stowers made Frisco history in the sixth, hitting a solo home run in the inning to become the first player in the franchise to collect 20 home runs and 20 stolen bases in the same season. That blast cut the deficit to 6-3.
The seventh inning brought more pop from Frisco. Wendzel cracked a two-run blast, his sixth of the year and Diosbel Arias rifled an RBI double to left to tie the game at 6-6.
Diaz cranked his second home run of the game in the seventh to put Amarillo back in the lead in the seventh, but Bubba Thompson knotted the game again in the eighth with a solo home run of his own, his 16th of the season.
Thompson struck again in the top of the ninth with a two-run triple and Smith added a sacrifice fly to send the RoughRiders to a 10-7 lead heading into the bottom of the ninth.
With just two outs away from Frisco's first playoff berth since 2014, the Sod Poodles tied the game when Ryder Jones belted a three-run home run to send the game into extra innings.
Arias singled home Wendzel in the top of the 10th to put the RoughRiders ahead 11-10, but Cintron tied the game with an RBI double and Stone Garrett crushed a three-run home run to win the game for Amarillo, 14-11.
Wesley Rodriguez (1-0) brought in the win for Amarillo in relief.
Daniel Robert (0-1) was handed the loss for Frisco, allowing all the runs in the bottom of the 10th.
The RoughRiders finish the season with a 64-55 record. Their first winning record since 2014.
For tickets and more information about the Frisco RoughRiders, visit RidersBaseball.com or call 972.731.9200.
About the RoughRiders
The Frisco RoughRiders are the Double-A affiliate of the Texas Rangers. The team was founded in 2003 and has finished first among all Double-A franchises in attendance in each of the last 15 seasons (2005-2019). In August 2014, the RoughRiders were purchased by an ownership group led by Chuck Greenberg. Since then, the new ownership group, together with the City of Frisco, has spearheaded numerous major franchise enhancements, investing over $8 million in a wide array of facility upgrades and improvements, including a state-of-the-art HD video board, sound system, Bull Moose Saloon, InTouch Grille, Riders Outpost Team Store and the world's largest water feature in a sports facility, the massive Lazy River. These enhancements earned the Riders and the City of Frisco Ballpark Digest's prestigious "Best Ballpark Renovation" award for two consecutive years (2015 and 2016). More than 160 former RoughRiders players have gone on to play Major League Baseball. For more information on the Frisco RoughRiders, please visit RidersBaseball.com or contact [email protected]