Cheng's Walk-Off Double Lifts the Hoppers over the Blue Rocks, 5-4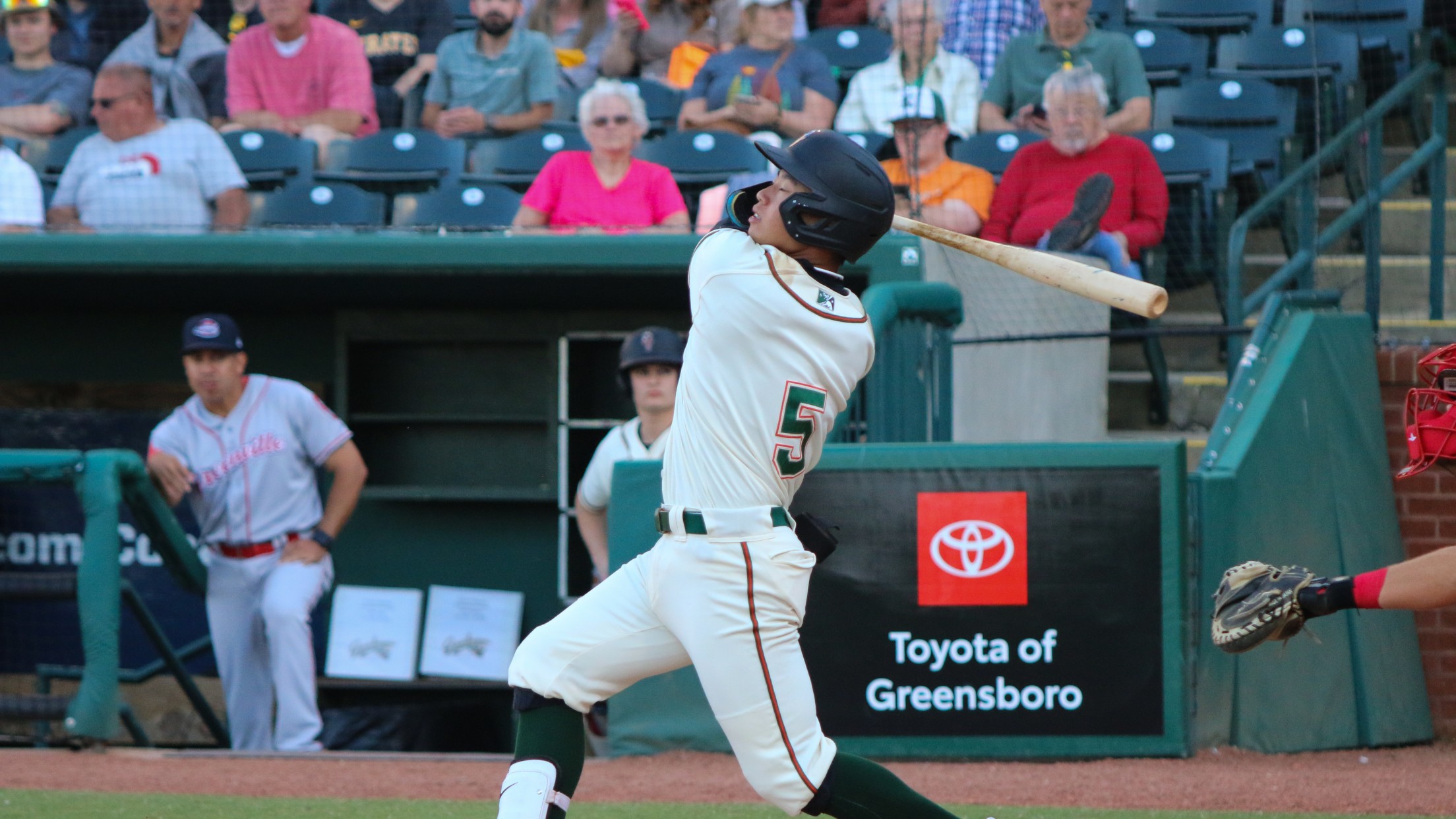 GREENSBORO, N.C. – The Greensboro Grasshoppers defeated the Wilmington Blue Rocks, 5-4 on June 7. The Grasshoppers improved to 28-23 while the Blue Rocks fell to 25-27 as each team tallied five hits. Infielder Tsung-Che Cheng tallied a walk-off double that scored Tres Gonzalez to lift the Grasshoppers over the
GREENSBORO, N.C. – The Greensboro Grasshoppers defeated the Wilmington Blue Rocks, 5-4 on June 7. The Grasshoppers improved to 28-23 while the Blue Rocks fell to 25-27 as each team tallied five hits.
Infielder Tsung-Che Cheng tallied a walk-off double that scored Tres Gonzalez to lift the Grasshoppers over the Blue Rocks in the bottom of the ninth. Eli Wilson and Luke Brown each tallied a home run while Gonzalez and Will Matthiessen recorded singles.
Starting on the mound for Greensboro was righthanded pitcher Bubba Chandler as he tallied six strikeouts and gave up four hits, four earned runs, and two free bases on 3.2 innings of work. Dante Mendoza recorded the win for the Grasshoppers and improved to 3-1 on the season.
Todd Peterson took the loss for the Blue Claws and fell to 1-3 on the season.
The Grasshoppers are back at home tomorrow Thursday, June 8, at 6:30 pm. Come out to First National Bank Field for the Hoppers game and Thirsty Thursday. For all information on Greensboro Grasshoppers baseball visit www.gsohoppers.com or follow us on social media @gsohoppers.