Grasshoppers Defeat the Blue Rocks, 2-1 in First Game of Its Home Series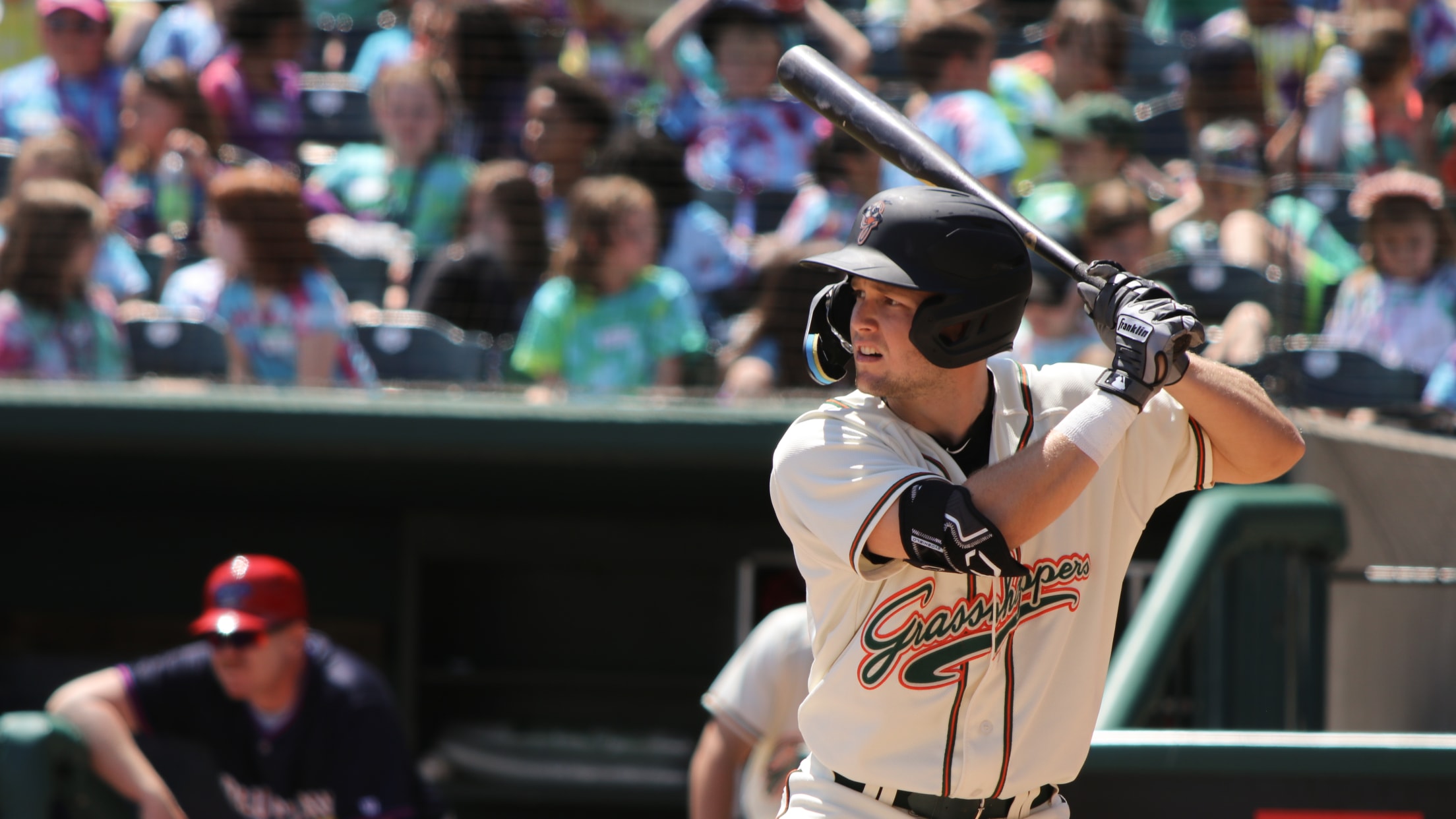 GREENSBORO, N.C. – The Greensboro Grasshoppers defeated the Wilmington Blue Rocks, 2-1 in the first game of its home series on Tuesday, June 6. The Grasshoppers improved to 27-23 on the season while the Blue Rocks fell to 25-26. Five hits were tallied by both teams while Greensboro had one
GREENSBORO, N.C. – The Greensboro Grasshoppers defeated the Wilmington Blue Rocks, 2-1 in the first game of its home series on Tuesday, June 6. The Grasshoppers improved to 27-23 on the season while the Blue Rocks fell to 25-26. Five hits were tallied by both teams while Greensboro had one mishap.
Leading at the dish for the Grasshoppers was outfielder Tres Gonzalez as he went 2-4 with one run scored. Infielder Tsung-Che Cheng went 1-4 with one double. Hits were also tallied by Will Matthiessen and Shawn Ross.
Starting on the mound for Greensboro was lefthanded pitcher Anthony Solometo as he tallied four strikeouts and gave up five hits and one run in six innings of work. Santiago Florez recorded the win for the Grasshoppers and improved to 4-1 on the season. Mitchell Miller recorded his first hold of the season while Cy Nielson tallied his sixth save.
Nick Pogue took the loss for the Blue Rocks and moved to 1-1 on the season.
This week's Grasshoppers Game Day program features a Pirates Top 30 Prospect, lefthanded pitcher Anthony Solometo. Click here to read more about Solometo and his journey through baseball written by Jeff Mills.
The Grasshoppers are back in action at home on Wednesday, June 7, at 6:30 pm. Come out to First National Bank Field for the Hoppers game, Bark in the Park, and White Claw® Wednesday. For all information on Greensboro Grasshoppers baseball visit www.gsohoppers.com or follow us on social media @gsohoppers.