Grasshoppers Defeat the BlueClaws 8-4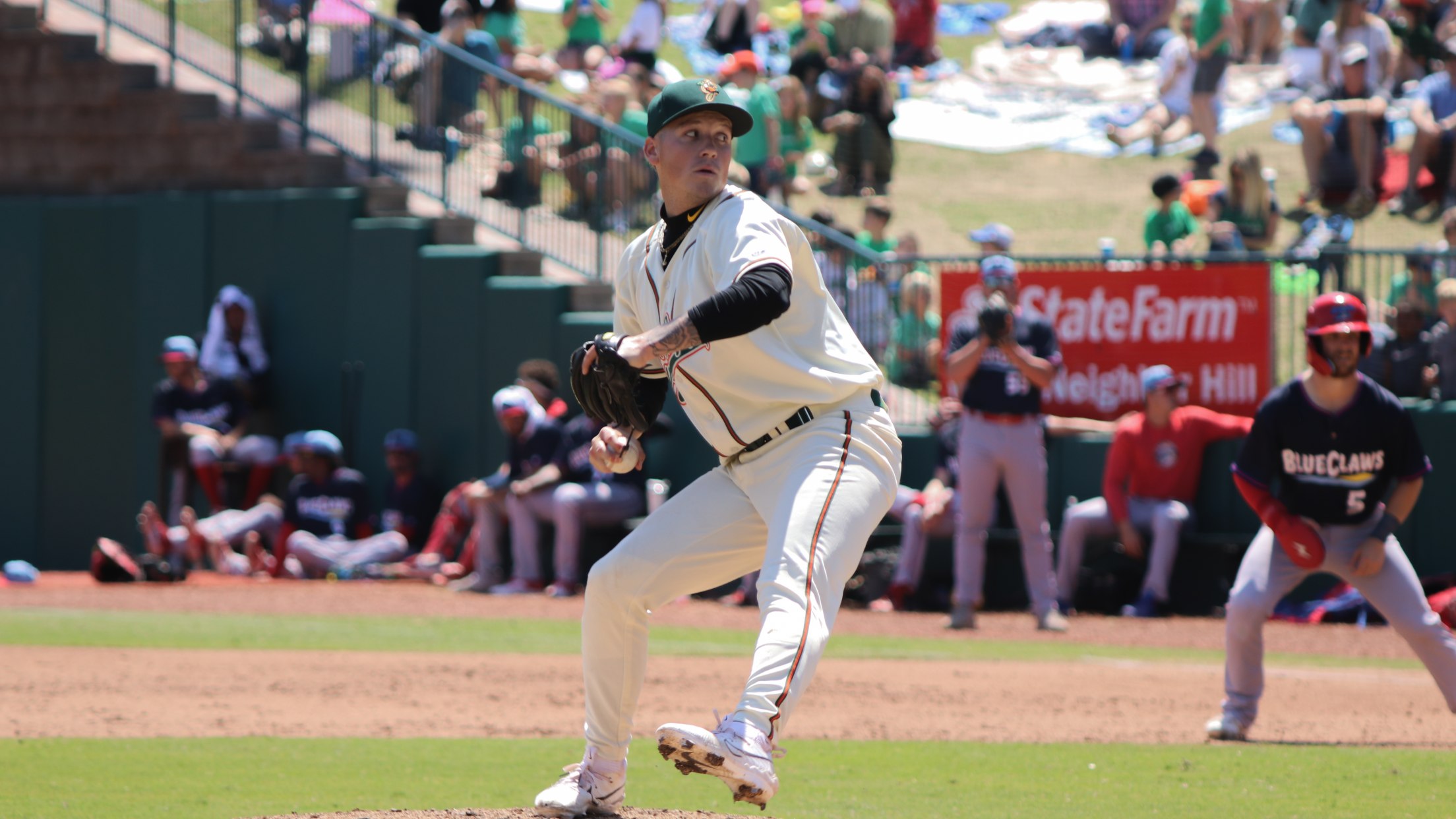 GREENSBORO, N.C. – The Greensboro Grasshoppers defeat the Jersey Shore BlueClaws 8-4 on Wednesday, May 10. The Grasshoppers moved to 18-11 on the season while the BlueClaws fell to 12-13. Jersey Shore outhit Greensboro 6-5. Leading at the plate for the Grasshoppers was Tres Gonzales going 2-3 with two RBI
GREENSBORO, N.C. – The Greensboro Grasshoppers defeat the Jersey Shore BlueClaws 8-4 on Wednesday, May 10. The Grasshoppers moved to 18-11 on the season while the BlueClaws fell to 12-13. Jersey Shore outhit Greensboro 6-5.
Leading at the plate for the Grasshoppers was Tres Gonzales going 2-3 with two RBI and two runs scored. Sammy Siani recorded a three-run home run in the bottom of the first while Tsung-Che Cheng tallied a double and Hudson Head tallied a double.
Starting on the mound for Greensboro was righthanded pitcher Brad Case as he tallied three strikeouts and gave two free bases on two innings of work. Jaycob Deese took the win for the Grasshoppers and moved to 2-0 on the season.
Mayer recorded the loss for the BlueClaws and moved to 0-2 on the season.
The Grasshoppers are back in action tomorrow Thursday, May 11 at 6:30 pm, at First National Bank Field for Thirsty Thursday. For all information on Greensboro Grasshoppers baseball visit www.gsohoppers.com or follow us on social media @gsohoppers.