Grasshoppers Drop Final Game of Away Series Against the Tourists, 10-9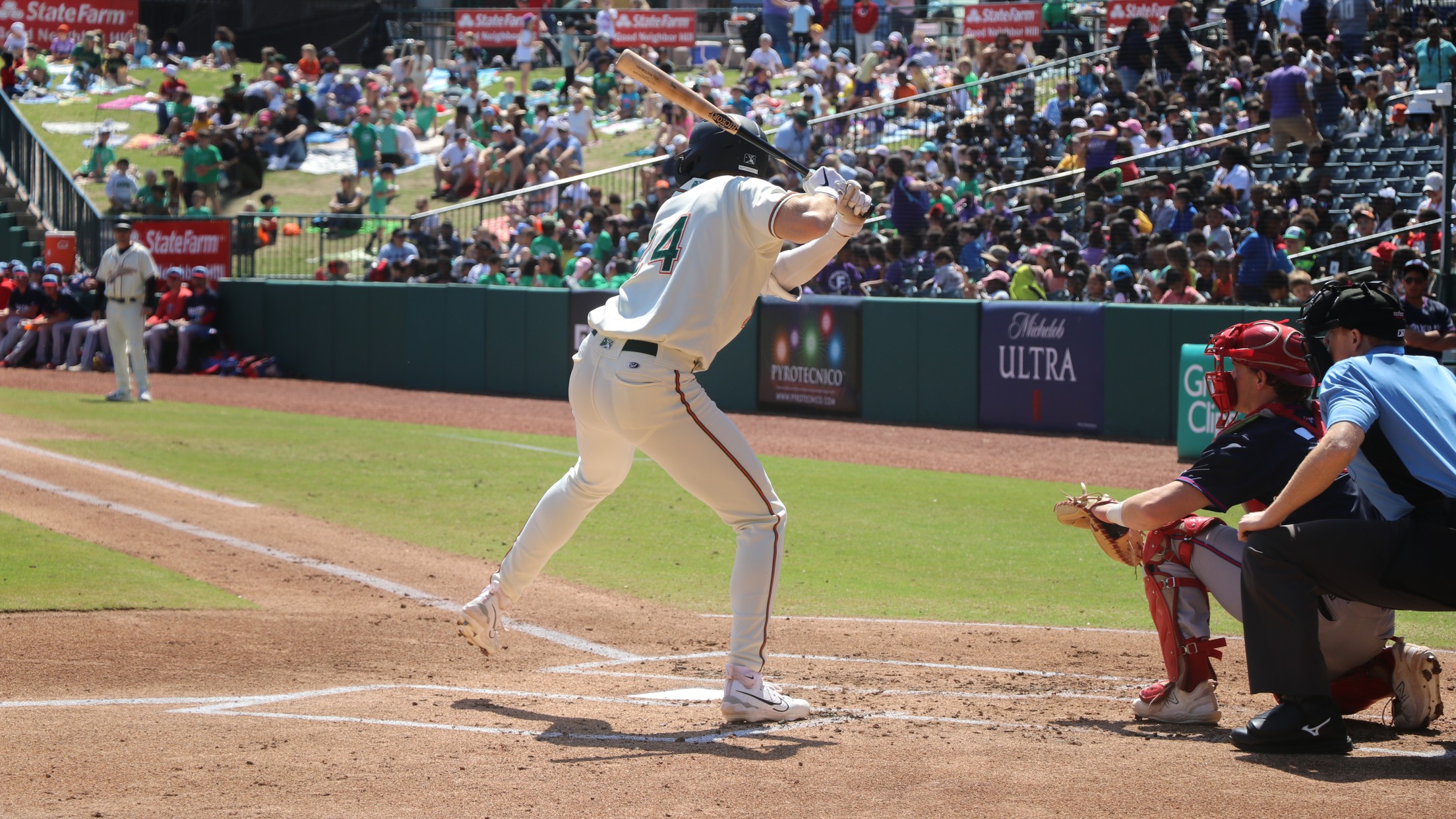 ASHEVILLE, N.C. – The Greensboro Grasshoppers dropped the final game of its away series against the Asheville Tourists, 10-9. The Tourists improved to 18-19 while the Grasshoppers fell to 20-19. Greensboro outhit Asheville 14-11 while both teams had one mishap. Leading at the dish for the Grasshoppers was Jackson Glenn
ASHEVILLE, N.C. – The Greensboro Grasshoppers dropped the final game of its away series against the Asheville Tourists, 10-9. The Tourists improved to 18-19 while the Grasshoppers fell to 20-19. Greensboro outhit Asheville 14-11 while both teams had one mishap.
Leading at the dish for the Grasshoppers was Jackson Glenn going 3-5 with one RBI and one run scored. Following close behind were Tsung-Che Cheng and Will Matthiessen. Cheng went 3-5 with one RBI and two runs scored. Matthiessen went 3-5 with a home run, a double, one RBI, and one run scored. Sammy Siani also roped in a home run while Tres Gonzalez recorded a double.
Starting on the mound for Greensboro was righthanded pitcher Braxton Ashcraft. Ashcraft tallied one strikeout and gave up two hits and one run in one inning of work. Santiago Florez took the loss for the Grasshoppers and fell to 2-1 on the season.
Valente Bellozo took the win for the Tourists and improved to 2-1 on the season.
The Grasshoppers are back in action at home on Tuesday, May 23 at 6:30 pm as they face the Bowling Green Hot Rods. Come out to First National Bank Field for Two Dog Tuesday and to watch the Hoppers game. For all information on Greensboro Grasshoppers baseball visit www.gsohoppers.com or follow us on social media @gsohoppers.