Grasshoppers Drop First Game of Away Series Against the Tourists, 6-4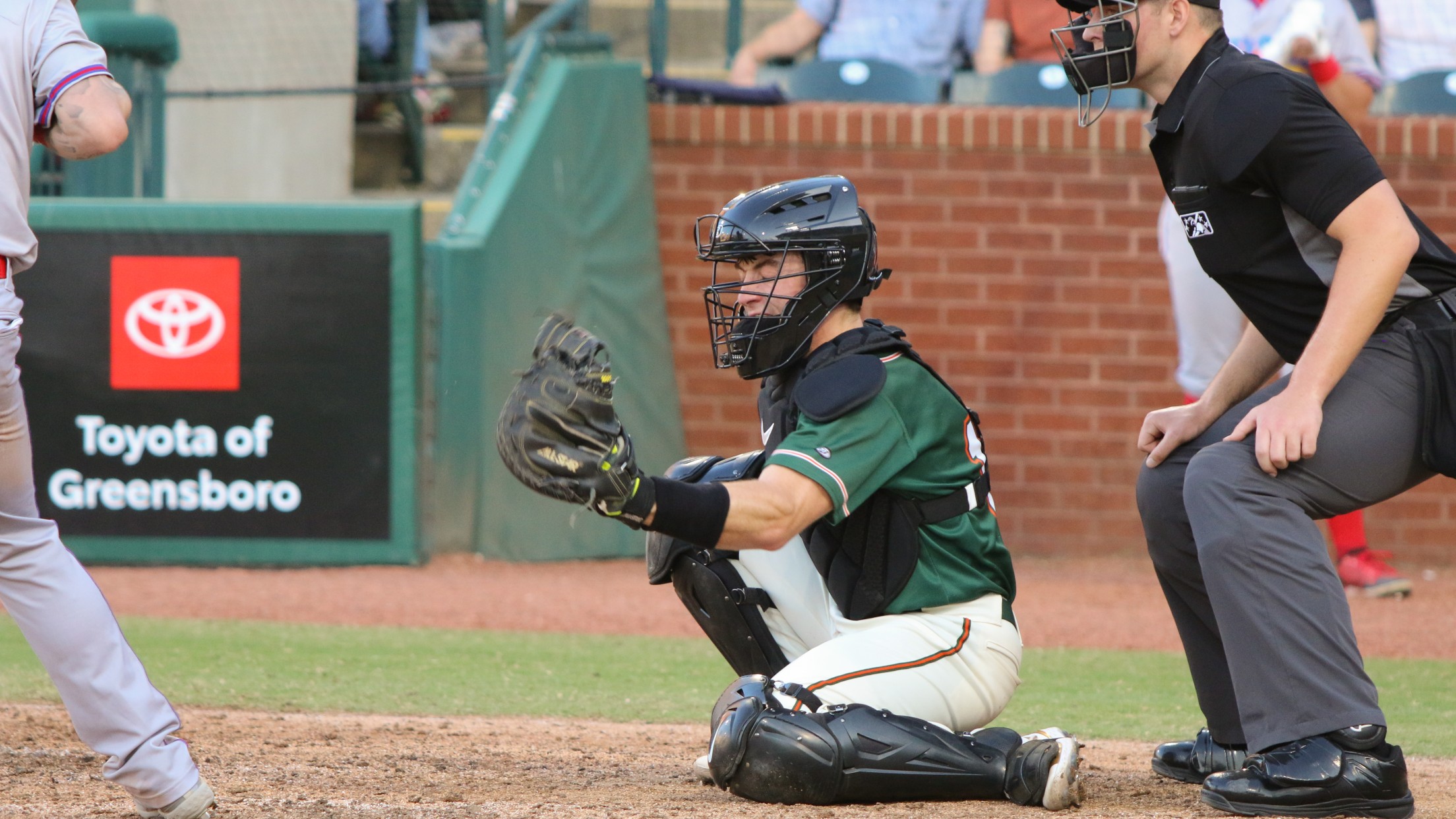 ASHEVILLE, N.C. – The Greensboro Grasshoppers dropped the first game of its away series against the Asheville tourists, 6-4 on Tuesday, May 16. The Tourists moved to 13-19 on the season while the Grasshoppers fell to 20-14. Both teams tallied eight hits while Asheville had two errors. Leading at the
ASHEVILLE, N.C. – The Greensboro Grasshoppers dropped the first game of its away series against the Asheville tourists, 6-4 on Tuesday, May 16. The Tourists moved to 13-19 on the season while the Grasshoppers fell to 20-14. Both teams tallied eight hits while Asheville had two errors.
Leading at the dish for the Grasshoppers was Wyatt Hendrie going 2-3 with a home run, a double, one RBI, and one run scored. Following close behind was Jase Bowen going 2-4. Tsung-Che Cheng and Tres Gonzalez also recorded home runs for Greensboro.
Starting on the mound for Greensboro was righthanded pitcher Braxton Ashcraft as he tallied three strikeouts and gave up one hit in three innings of work. Will Kobos took the loss for the Grasshoppers and moved to 2-1 on the season. Mitchell Miller had his first blown save as he gave up the winning homerun for the Tourists in the bottom of the ninth.
Deylen Miley recorded the win for the Tourists and moved to 1-1 on the season.
The Grasshoppers continue their away series tomorrow, Wednesday, May 17 in Ashville, N.C. For all information on Greensboro Grasshoppers baseball visit www.gsohoppers.com or follow us on social media @gsohoppers.