Grasshoppers Drop Game Three to the Hot Rods, 5-2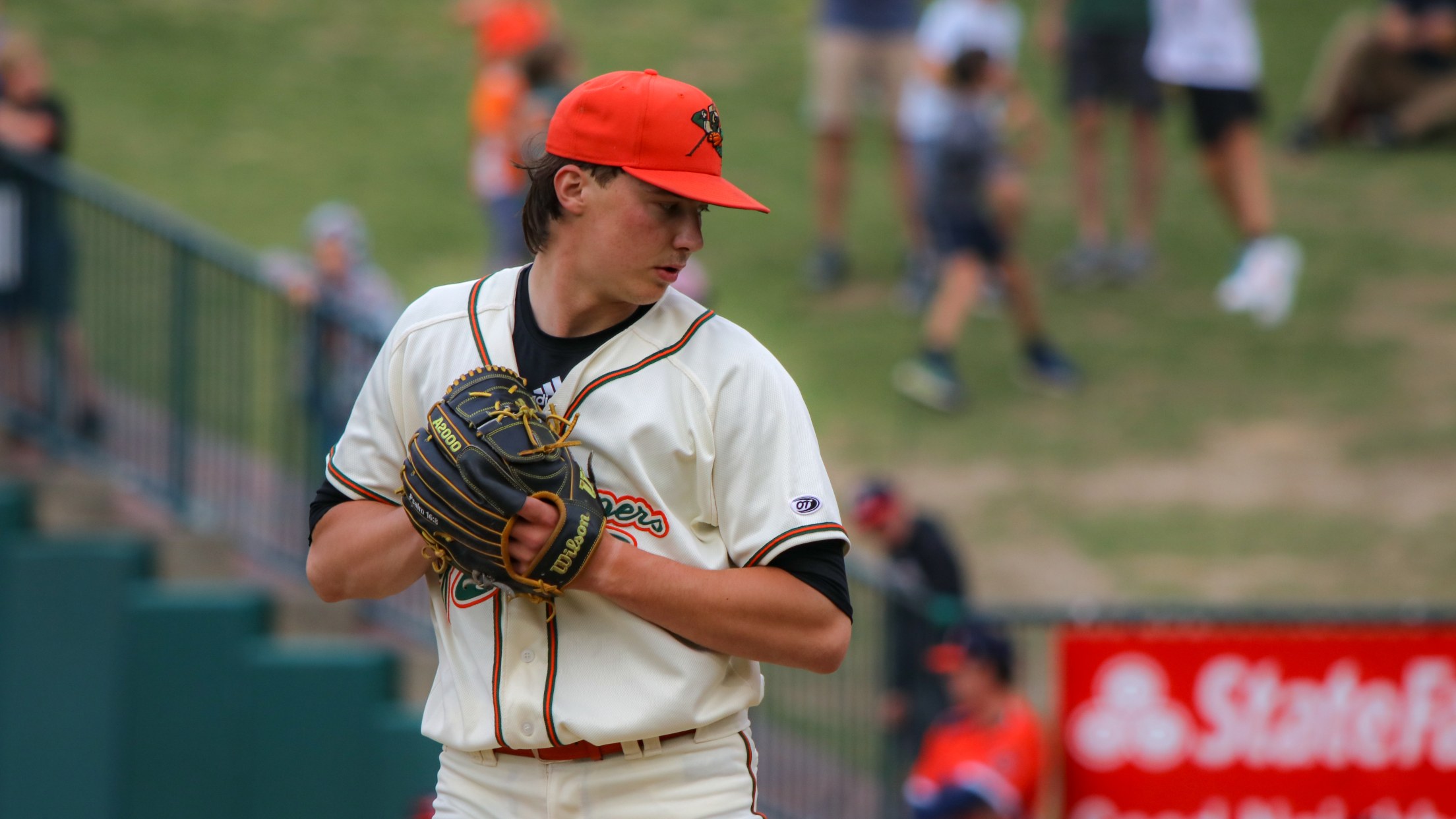 GREENSBORO, N.C. – The Greensboro Grasshoppers dropped to the Bowling Green Hot Rods, 5-2, on Thursday, May 25. The Hot Rods improved to 19-21 on the season while the Grasshoppers fell to 22-20. Bowling Green outhit Greensboro 13-7 while both teams had one error. Leading at the plate for the
GREENSBORO, N.C. – The Greensboro Grasshoppers dropped to the Bowling Green Hot Rods, 5-2, on Thursday, May 25. The Hot Rods improved to 19-21 on the season while the Grasshoppers fell to 22-20. Bowling Green outhit Greensboro 13-7 while both teams had one error.
Leading at the plate for the Grasshoppers was infielder Tsung-Che Cheng as he went 2-4 with one double, two RBI, and one free base. Hits were also tallied by Mike Jarvis, Will Matthiessen, Hudson Head, Brenden Dixon, and Wyatt Hendrie.
Starting on the mound for Greensboro was righthanded pitcher Bubba Chandler. In 4.2 innings of work, Chandler tallied seven strikeouts and gave up eight hits, two runs (one earned), and one free base. Chandler took the loss for the Grasshoppers and moved to 2-2 on the season.
Ben Peoples recorded the win for the Hot Rods for his first of the season.
The Grasshoppers continue its home series against the Bowling Green Hot Rods tomorrow Friday, May 26 at 6:30 pm. Come out to First National Bank Field for the Hoppers game and FANomenal Friday Fireworks. For all information on Greensboro Grasshoppers baseball visit www.gsohoppers.com or follow us on social media @gsohoppers.