Grasshoppers Fall to the BlueClaws 6-1, but Take the Series Win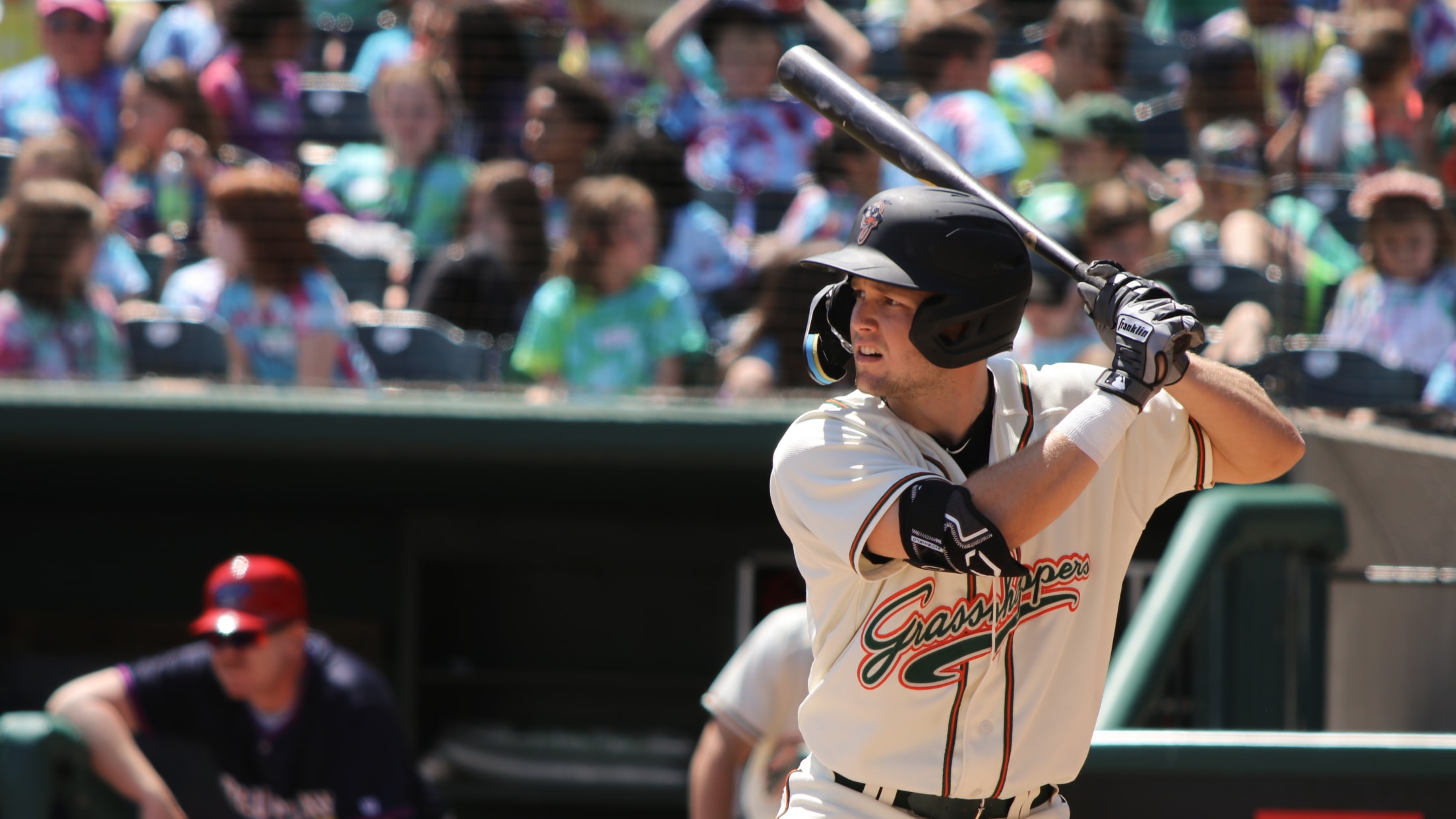 GREENSBORO, N.C. – The Greensboro Grasshoppers fell to the Jersey Shore BlueClaws 6-1 on Sunday, May 14, but still took the series win. The BlueClaws moved to 14-15 on the season as the Grasshoppers fell to 20-13. Jersey Shore outhit Greensboro 11-4 with two BlueClaws errors to Grasshoppers one. Leading
GREENSBORO, N.C. – The Greensboro Grasshoppers fell to the Jersey Shore BlueClaws 6-1 on Sunday, May 14, but still took the series win. The BlueClaws moved to 14-15 on the season as the Grasshoppers fell to 20-13. Jersey Shore outhit Greensboro 11-4 with two BlueClaws errors to Grasshoppers one.
Leading at the dish for the Grasshoppers was Tres Gonzales going 2-4 with a double and one run scored. Hits were also tallied by Eli Wilson and Will Matthiessen with the only Grasshoppers RBI.
Starting on the mound for Greensboro was Valentin Linarez as he recorded one strikeout and gave up six hits, three earned runs, and three free bases on three innings of work. Linarez took the loss for the Grasshoppers and moved to 0-2 on the season.
Rafael Marcano took the win for the BlueClaws and moved to 1-1 on the season.
The Grasshoppers are back in action Tuesday, May 16 in Ashville, N.C. as they face the Asheville Tourists. For all information on Greensboro Grasshoppers baseball visit www.gsohoppers.com or follow us on social media @gsohoppers.