Greensboro Grasshoppers Dropped to the Jersey Shore BlueClaws, 9-5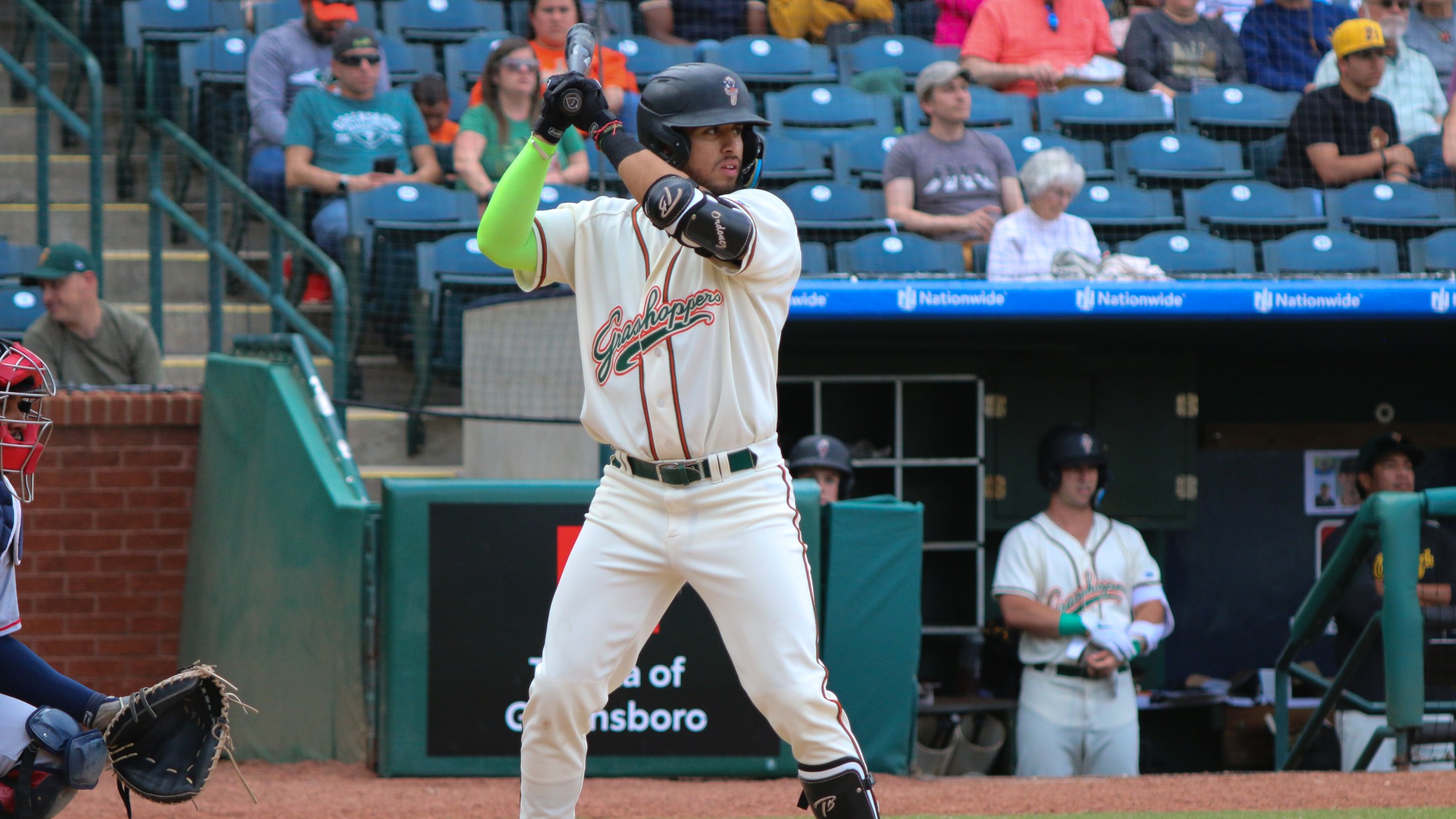 GREENSBORO, N.C. – The Greensboro Grasshoppers dropped to the Jersey Shore BlueClaws, 9-5 on Saturday, May 13. The BlueClaws moved to 13-15 on the season while the Grasshoppers fell to 20-12. Jersey Shore outhit Greensboro 12-8, with one BlueClaws error. Leading at the dish for the Grasshoppers was Ernny Ordonez
GREENSBORO, N.C. – The Greensboro Grasshoppers dropped to the Jersey Shore BlueClaws, 9-5 on Saturday, May 13. The BlueClaws moved to 13-15 on the season while the Grasshoppers fell to 20-12. Jersey Shore outhit Greensboro 12-8, with one BlueClaws error.
Leading at the dish for the Grasshoppers was Ernny Ordonez going 2-4. Jase Bowen and Sammy Siani both recorded two-run home runs for the night. Tsung-Che Cheng roped in a double and one free base.
Starting on the mound for the Grasshoppers was righthanded pitcher Bubba Chandler as he tallied three strikeouts and gave up six hits, six earned runs, and two free bases on 2.2 innings of work. Chandler took the loss for Greensboro and moved to 2-1 on the season.
Jordan Fowler took the win for the BlueClaws and moved to 2-1 on the season.
The Grasshoppers are back in action tomorrow Sunday, May 14 at 2:00 pm, at First National Bank Field for Family Funday Sunday. For all information on Greensboro Grasshoppers baseball visit www.gsohoppers.com or follow us on social media @gsohoppers.