Greensboro Grasshoppers fall to the Asheville Tourists, 9-7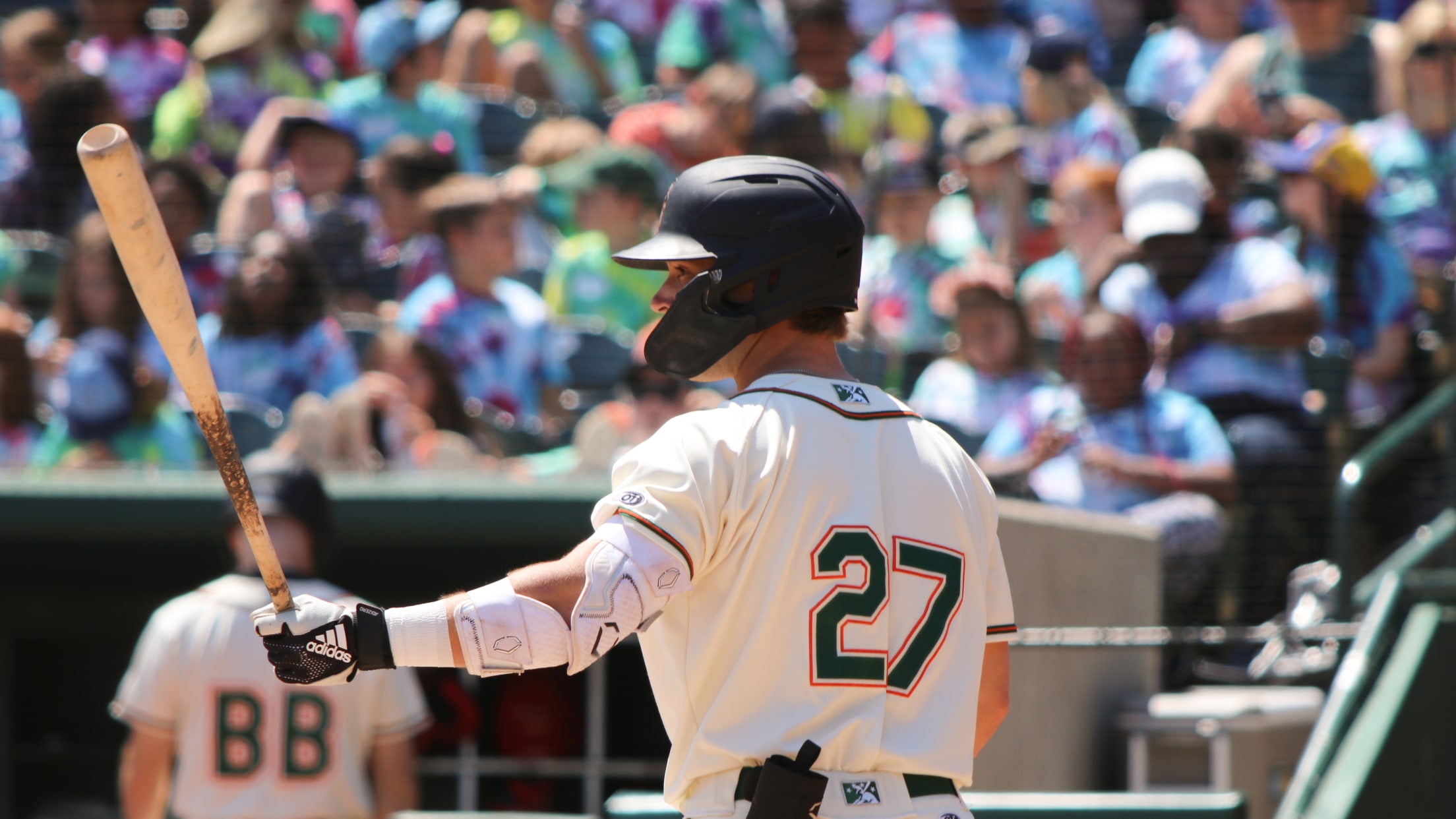 ASHEVILLE, N.C. – The Greensboro Grasshoppers fell to the Asheville Tourists, 9-7 on Saturday, May 20. The Tourists improved to 17-19 on the season while the Grasshoppers fell to 20-18. Asheville outhit Greensboro 12-8 with one Tourists error on the Grasshoppers' two. Leading at the plate for the Grasshoppers was
ASHEVILLE, N.C. – The Greensboro Grasshoppers fell to the Asheville Tourists, 9-7 on Saturday, May 20. The Tourists improved to 17-19 on the season while the Grasshoppers fell to 20-18. Asheville outhit Greensboro 12-8 with one Tourists error on the Grasshoppers' two.
Leading at the plate for the Grasshoppers was Jackson Glenn going 3-4 with one home run, three RBI, two runs scored, and one free base. Jase Bowen also tallied a home run while Tsung-Che Cheng recorded a double.
Starting on the mound for Greensboro was Valentin Linarez who tallied six strikeouts and gave up three hits, three runs (two earned), and two free bases on 2.2 innings of work. Linarez took the loss for the Grasshoppers and fell to 0-3 on the season.
Brayan De Paula took the win for the Tourists and moved to 1-3 on the season.
The Grasshoppers finish their away series tomorrow, Sunday, May 21, in Ashville, N.C. For all information on Greensboro Grasshoppers baseball visit www.gsohoppers.com or follow us on social media @gsohoppers.