Solometo lifts the Grasshoppers to a 6-1 Victory Over the Dash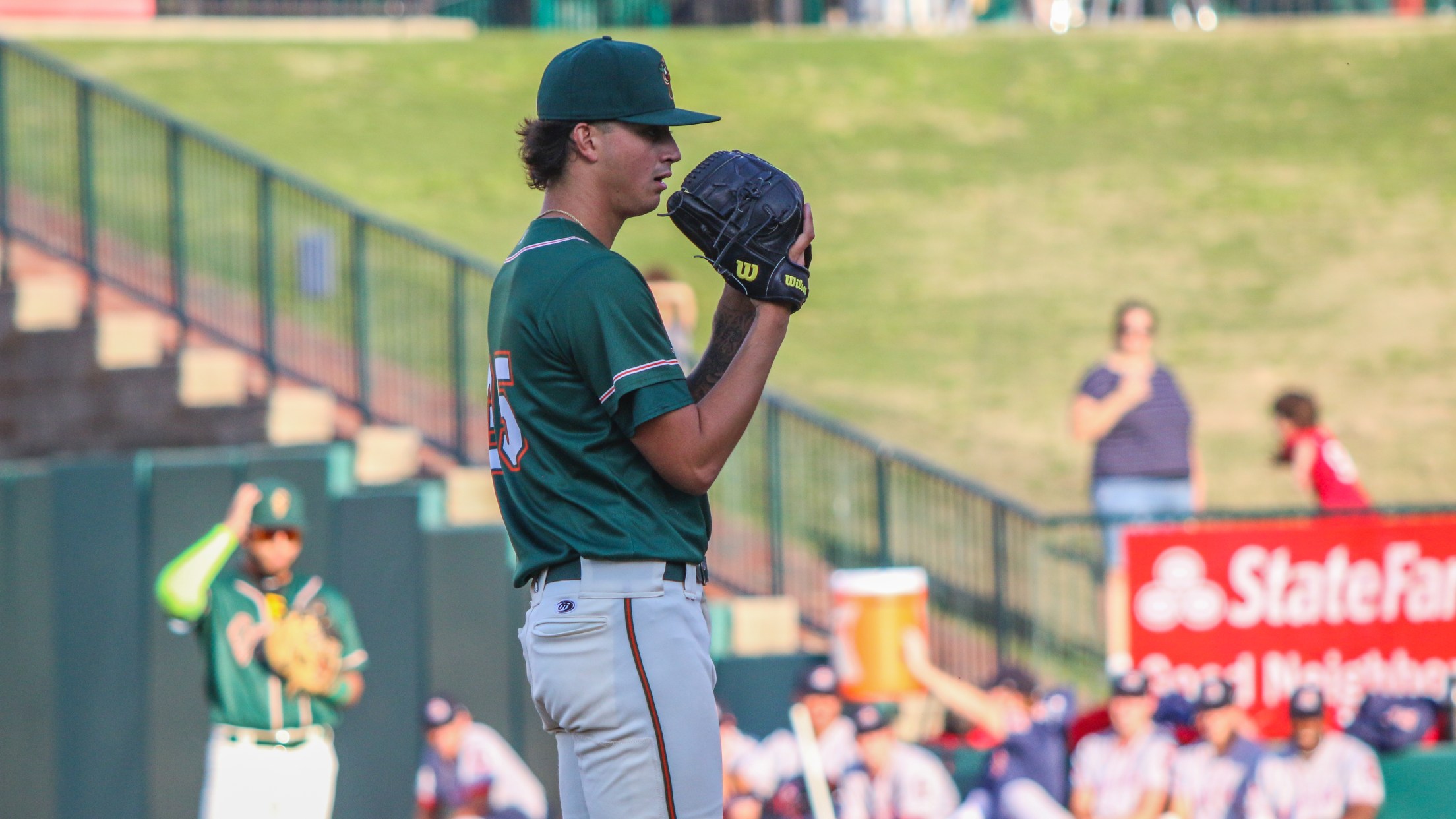 WINSTON-SALEM, N.C. – The Greensboro Grasshoppers take a 6-1 victory over the Winston-Salem Dash on Wednesday, May 31. The Grasshoppers improved to 24-21 while the Dash fell to 26-19. Seven hits were tallied by both teams while the Dash had one mishap. Starting on the mound for Greensboro was lefthanded
WINSTON-SALEM, N.C. – The Greensboro Grasshoppers take a 6-1 victory over the Winston-Salem Dash on Wednesday, May 31. The Grasshoppers improved to 24-21 while the Dash fell to 26-19. Seven hits were tallied by both teams while the Dash had one mishap.
Starting on the mound for Greensboro was lefthanded pitcher Anthony Solometo who tallied five strikeouts and gave up only three hits and two free bases on six scoreless innings of work. Solometo took the win for the Grasshoppers and improved to 2-3 on the season.
Connor McCullough took the loss for the Dash for his first of the season, 0-1.
Leading at the Dish for the Grasshoppers was infielder Tsung-Che Cheng as he went 2-4 with a home run, two RBI, two runs scored, and one free base. Jase Bowen also recorded a home run for the Hoppers while Brenden Dixon tallied a double.
The Grasshoppers continue their away series tomorrow, Thursday, June 1, in Winston-Salem, N.C. For all information on Greensboro Grasshoppers baseball visit www.gsohoppers.com or follow us on social media @gsohoppers.