Tourists Take a 5-3 Win Over the Grasshoppers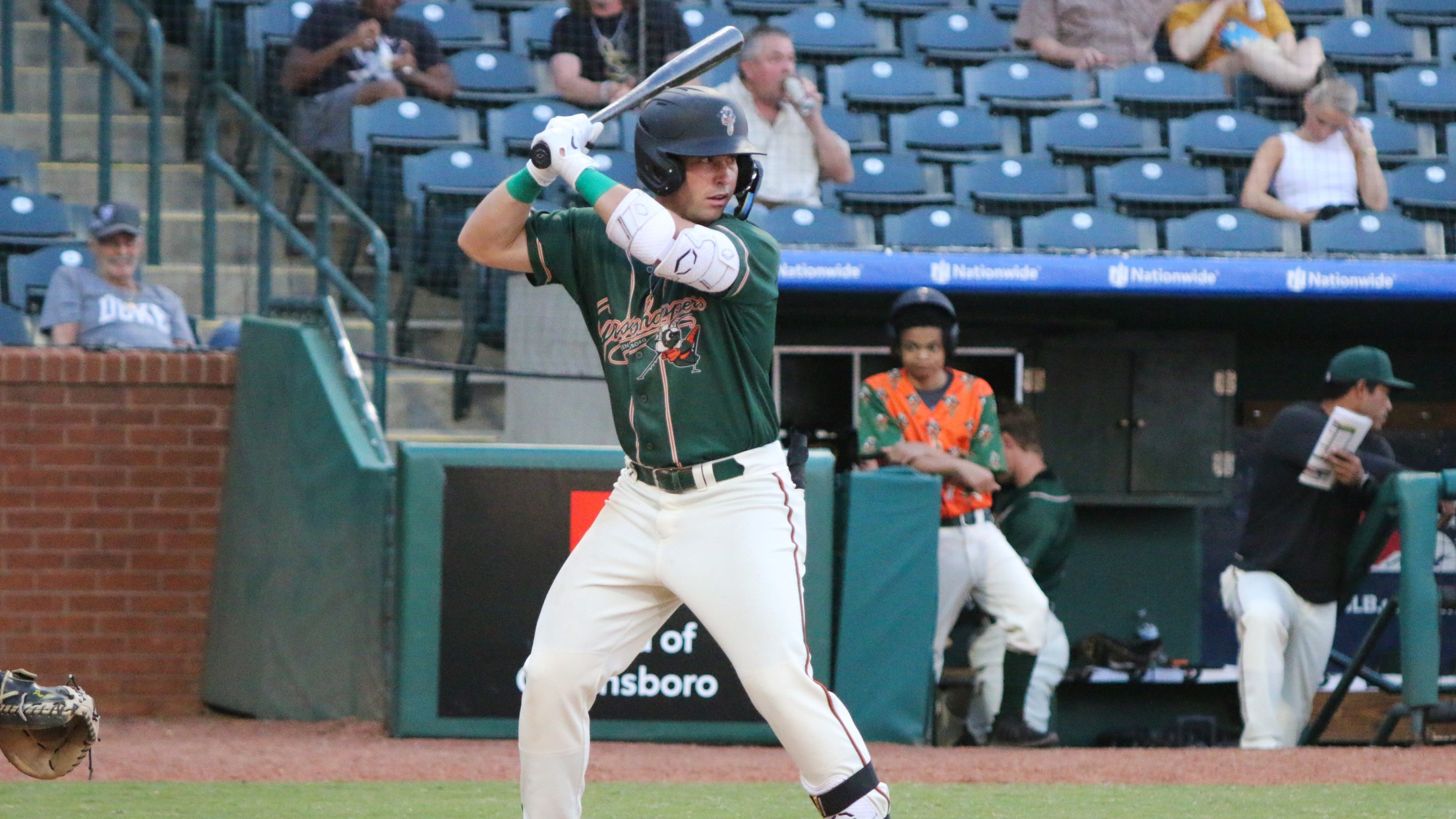 ASHEVILLE, N.C. – The Asheville Tourists take a 5-3 win over the Greensboro Grasshoppers on Wednesday, May 17. The Tourists moved to 14-19 on the season while the Grasshoppers fell to 20-15. Asheville outhit Greensboro 10-9 while both teams had two mishaps. Leading at the dish for the Grasshoppers was
ASHEVILLE, N.C. – The Asheville Tourists take a 5-3 win over the Greensboro Grasshoppers on Wednesday, May 17. The Tourists moved to 14-19 on the season while the Grasshoppers fell to 20-15. Asheville outhit Greensboro 10-9 while both teams had two mishaps.
Leading at the dish for the Grasshoppers was Jackson Glenn going 2-5 with a double and an RBI while swinging .300. Following close behind was Maikol Escotto going 2-4 with a double, and two runs scored. Eli Wilson also tallied two hits while Tsung-Che Cheng, Hudson Head, and Brenden Dixon each recorded one.
Starting on the mound for Greensboro was righthanded pitcher Po-Yu Chen as he tallied a season-high eight strikeouts and gave up six hits and two earned runs in six innings of work. Eddy Yean took the loss (1-2) and a blown save (1) for the Grasshoppers.
Joey Mancini took the win for the Tourists and moved to 1-1 on the season.
The Grasshoppers continue their away series tomorrow, Thursday, May 18 in Ashville, N.C. For all information on Greensboro Grasshoppers baseball visit www.gsohoppers.com or follow us on social media @gsohoppers.