Drive erase deficit in the eighth, top Crawdads 10-7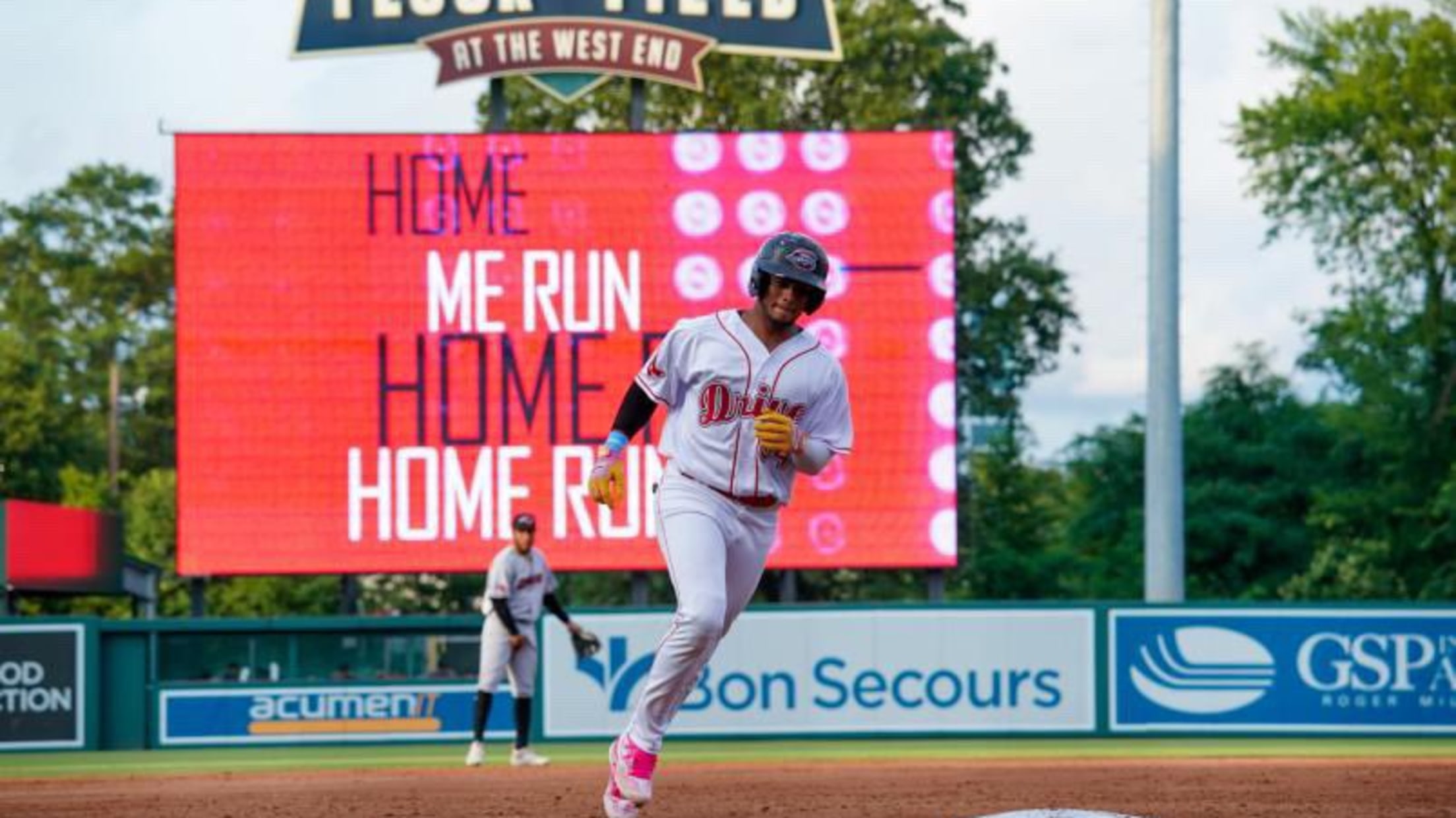 Bonaci finishes triple shy of the cycle; Drive score six in the eighth The Greenville Drive (25-22) erased a three-run deficit with a heart pounding, six-run eighth inning comeback to stun the Hickory Crawdads (17-26), 10-7. A one-out triple to the right field corner from Eddinson Paulino plated the go-ahead
Want to be our lucky winner on Game Show Night?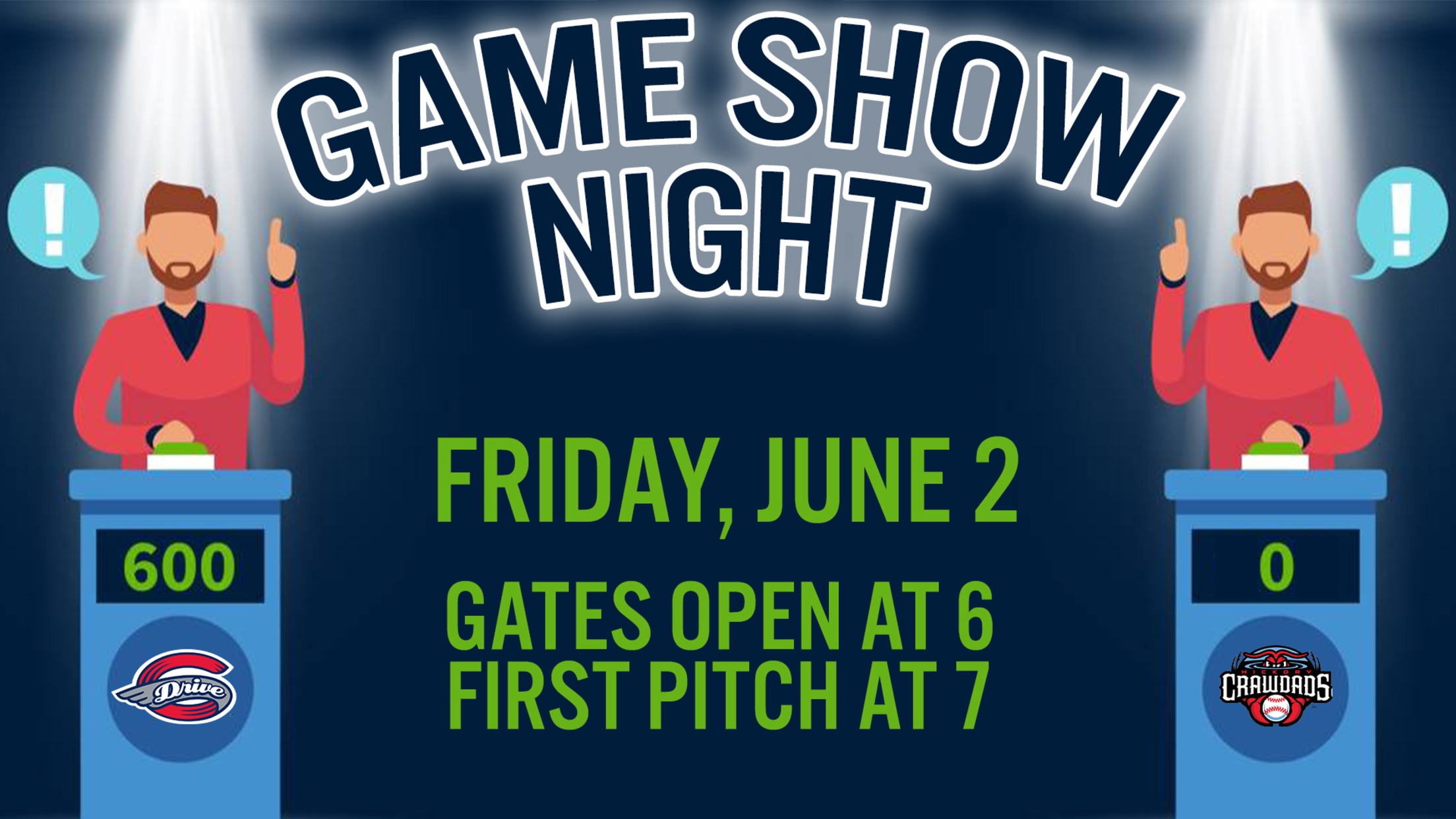 It's Friday night at Fluor Field, and we've decided to bring the TV game shows to you! Join us on Friday, June 2nd for game show night as the Greenville Drive takes on the Hickory Crawdads for a chance to win and compete in your favorite television game shows! Be
Beach Night on the shores of Fluor Field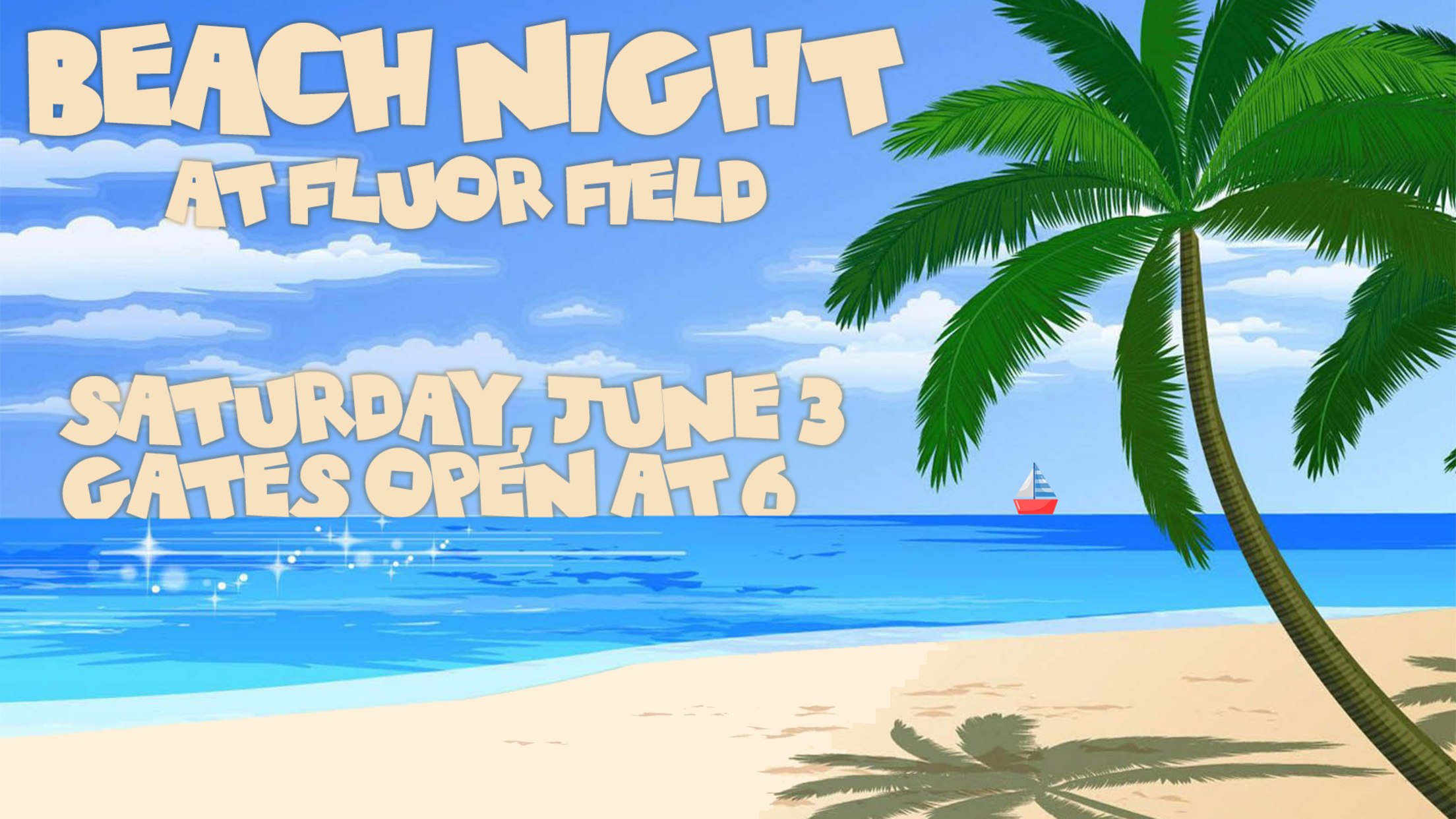 A wave of fun is crashing over Fluor Field on Saturday, June 3rd. Soak up the sunny vibes, music, and atmosphere for Beach Night beginning on District 356 at 5 PM before heading into the park to continue the fun! Get Your Tickets Here Leis will be provided at the
PLAY BALL Weekend hosted by the Drive in Tryon, NC!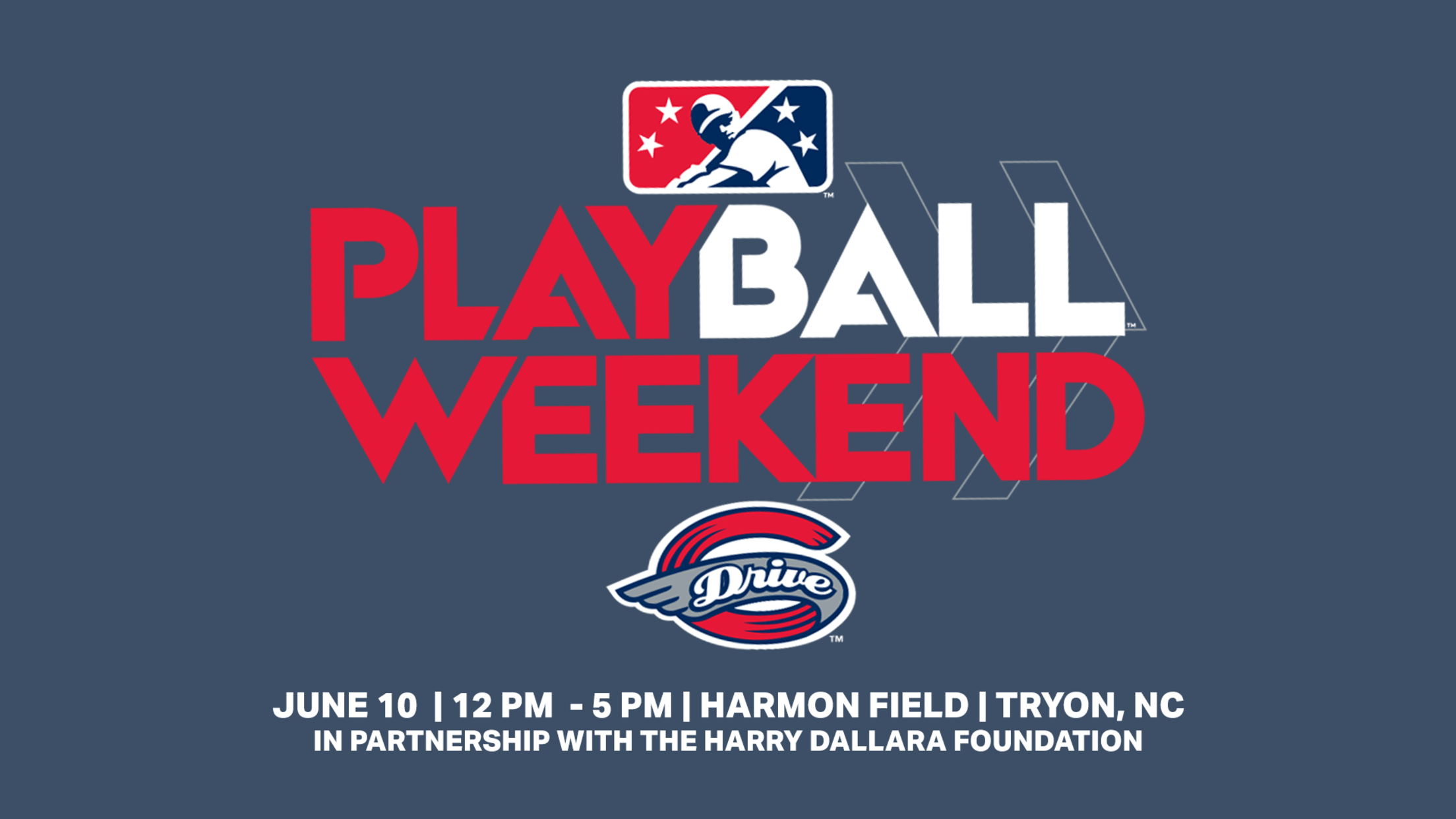 PLAY BALL Weekend is baseball's signature youth engagement activity where each MiLB team holds a single event geared towards exciting the next wave of baseball fans during the same weekend each year. That weekend is June 9-11, 2023, and on June 10 while the Greenville Drive is hard at play
Join the Drive for Girl Scout Day, June 4th!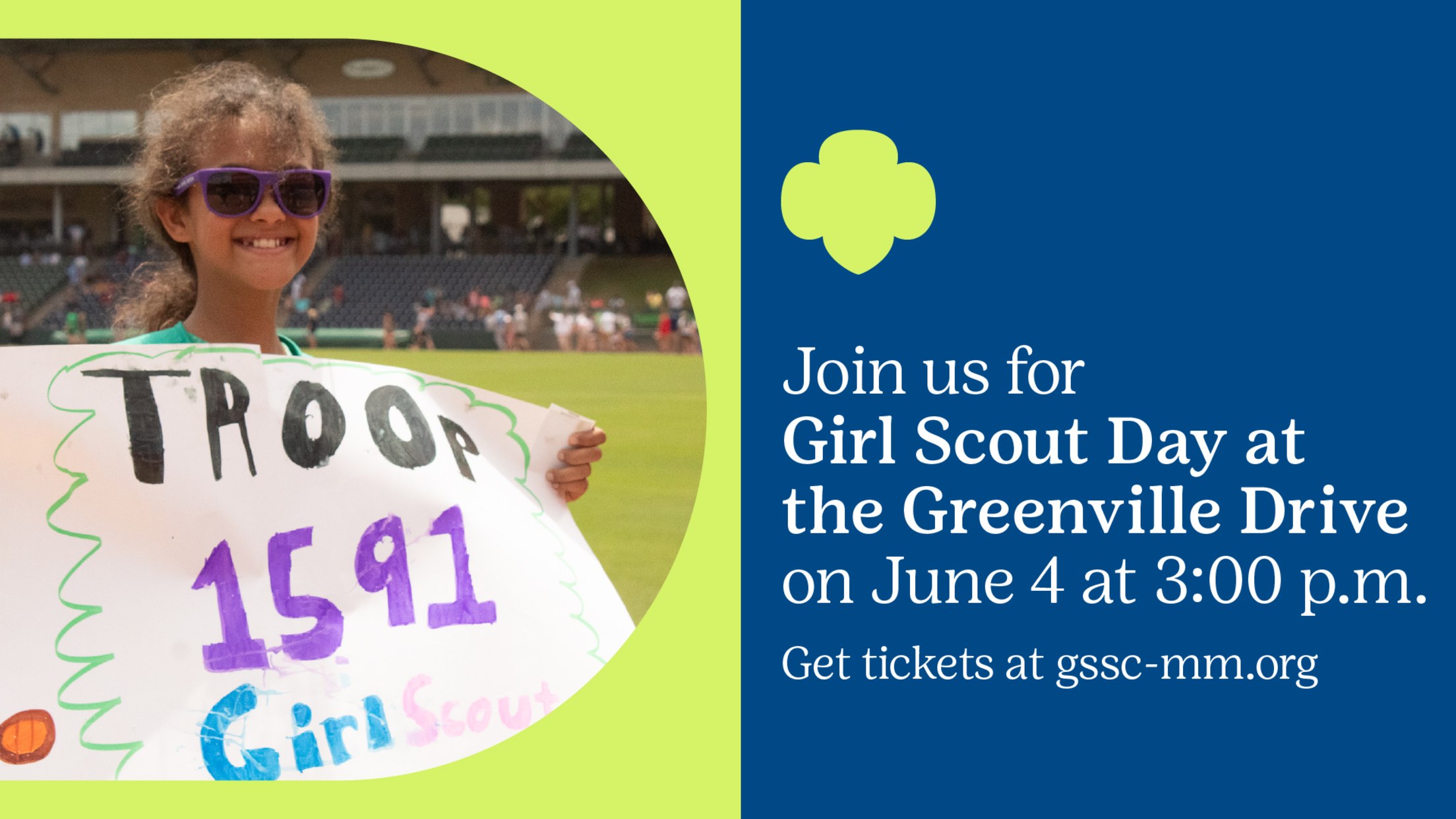 Girl Scout Day at Fluor Field is coming your way! Join us on Sunday, June 4th for a day filled with fun, adventure, learning, and of course, baseball as the Greenville Drive take on the Hickory Crawdads. Come highlight, recognize, teach, and celebrate the Girl Scouts in our community! Get
Bring Dad to the ballgame, picnic and a catch for Father's Day!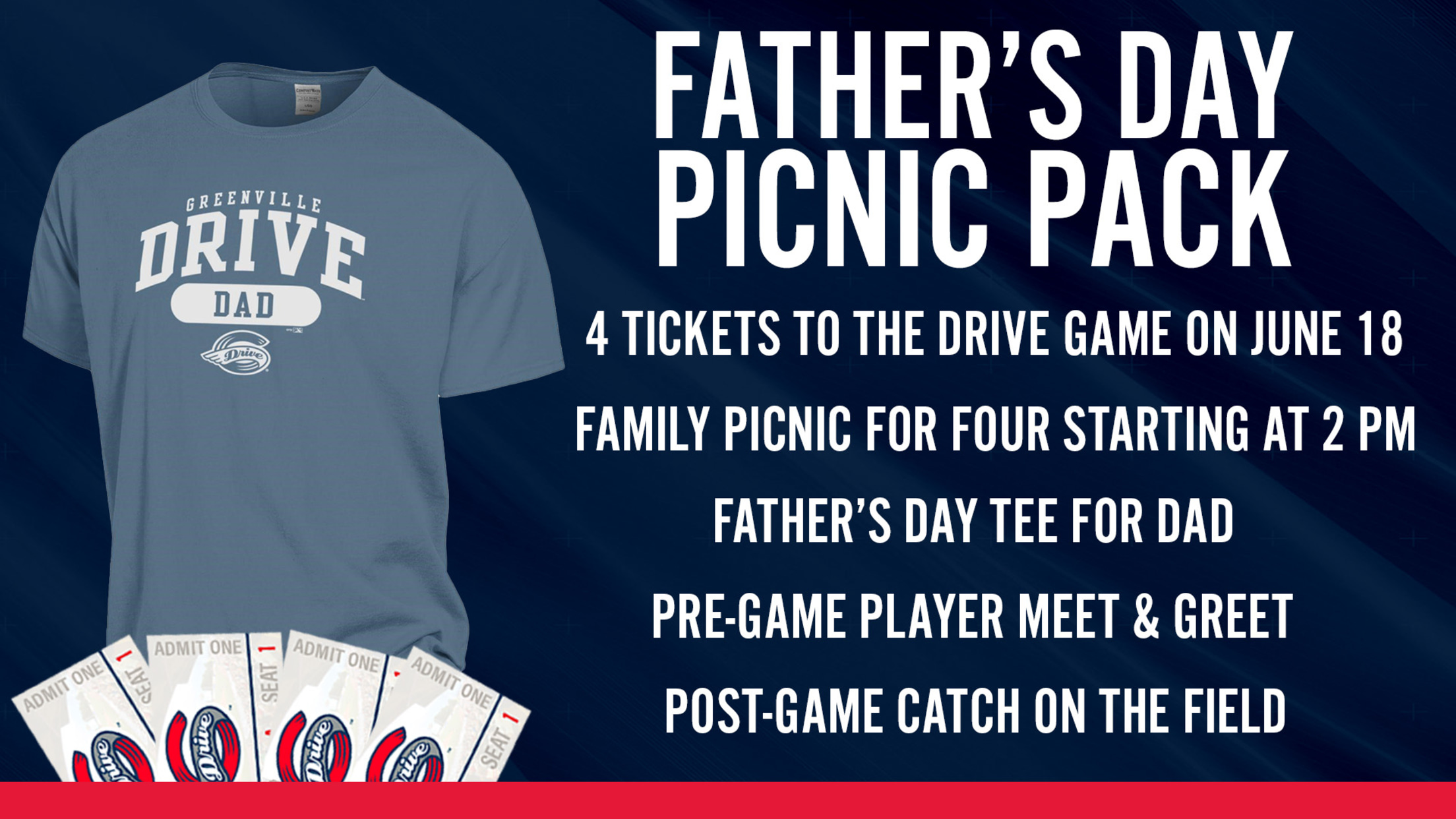 What more could you ask for than Father's Day at the ballpark? The Greenville Drive is home on Sunday, June 18, and is offering a great package the whole family can enjoy! Click HERE to purchase your Father's Day Family 4-Pack! For just $100, you'll receive four tickets to the
Drive bats quiet as Hickory takes series opener, 5-1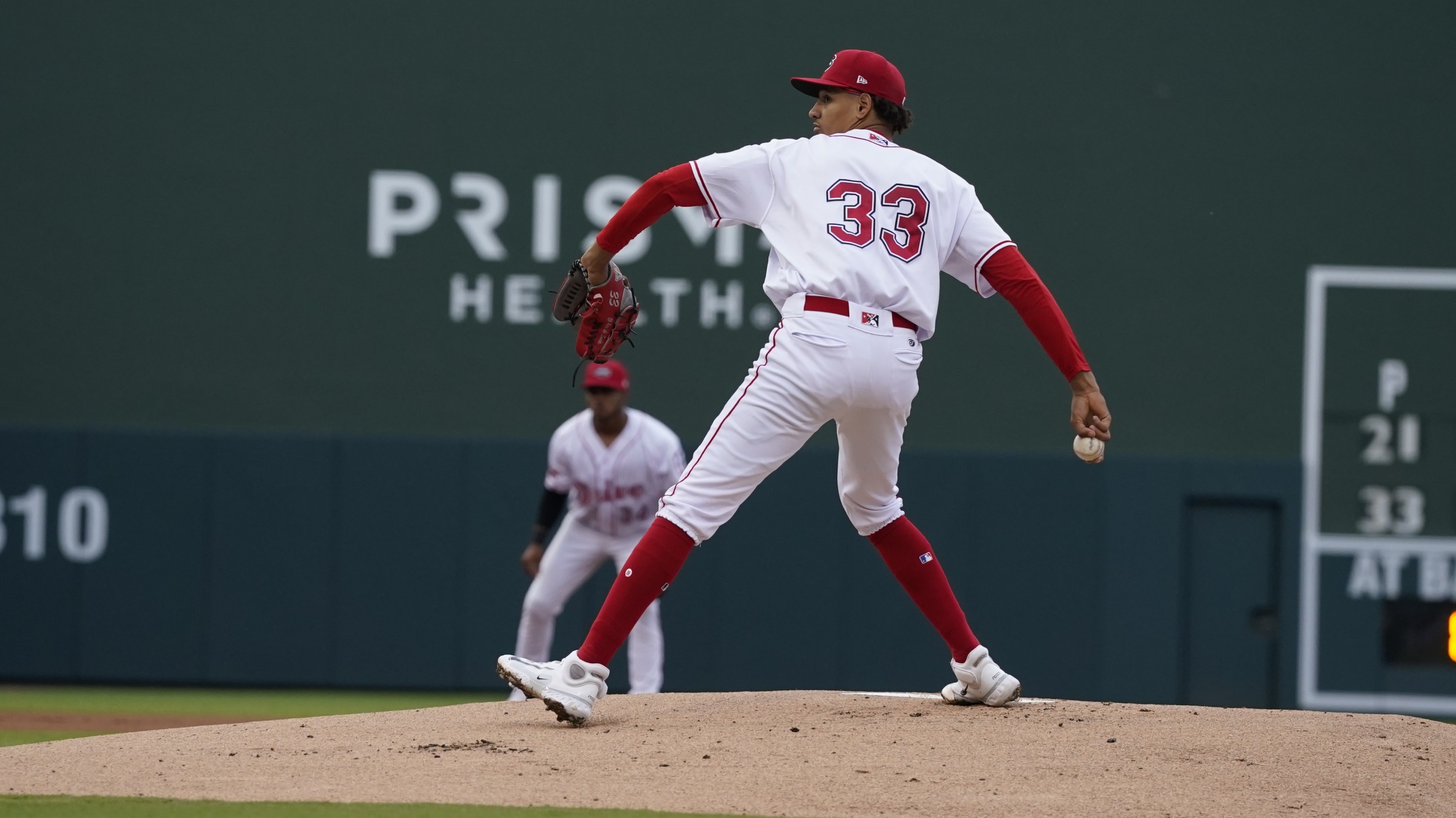 Drive 0-for-8 with RISP, leave 7 on-base The Greenville Drive (24-22) dropped their second game in a row as the Hickory Crawdads (17-25) stifled Drive bats and used a four-run fifth inning to take the series opener at Fluor Field, 5-1. Drive batters, Brainer Bonaci and Blaze Jordan recorded multiple
Drive fall 5-3 to Rome; take five of seven against Braves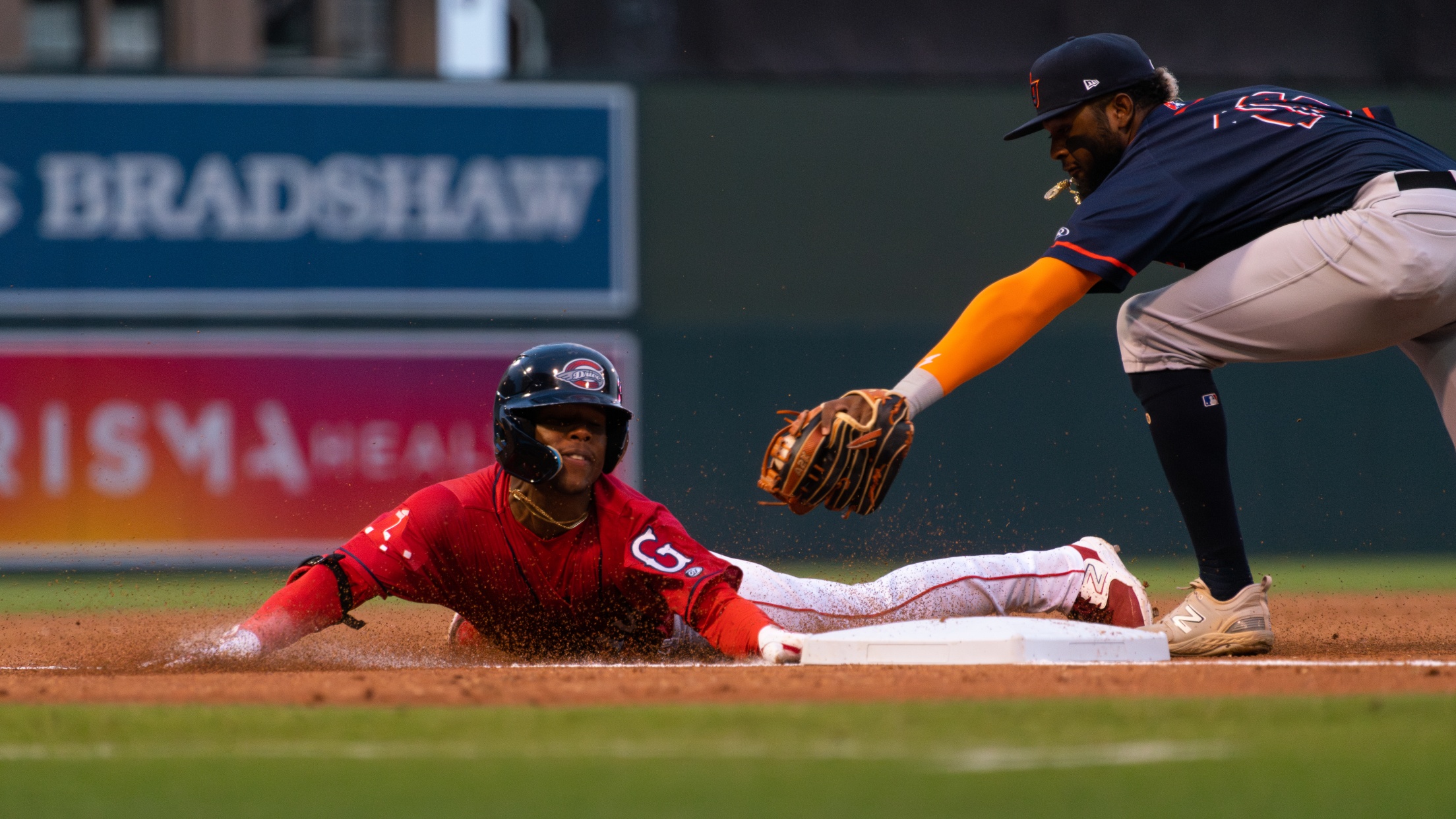 Drive end week in second place in SAL South Riding a four-game win streak coming into Sunday's finale, the Greenville Drive (24-21) came up short of adding a fifth straight win, relinquishing their 3-1 lead in the fifth inning and ultimately falling to the Rome Braves (22-23), 5-3. Despite leaving
Wikelman Gonzalez strikes out 12 as Drive win 3-1 over Rome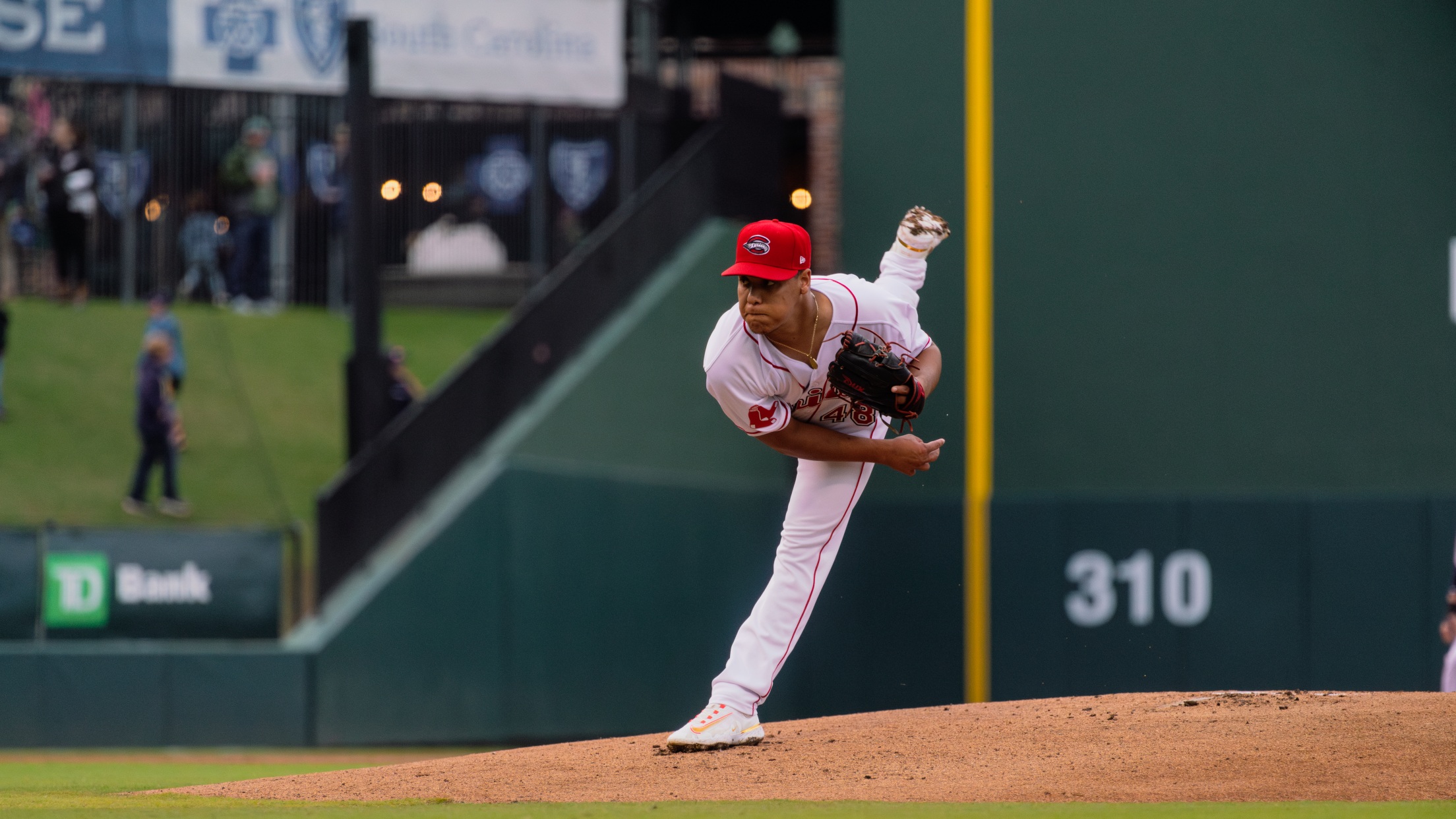 For the third consecutive night a Greenville Drive (24-20) starting pitcher collected double-digit strikeouts as Wikelman Gonzalez picked up a career-high 12 strikeouts in his 5.1 innings of work to boost the Drive to a 3-1 victory over the Rome Braves (21-23) on Saturday night. The Drive's fifth victory of
Dobbins deals from the mound as Drive take 2-1 victory in Rome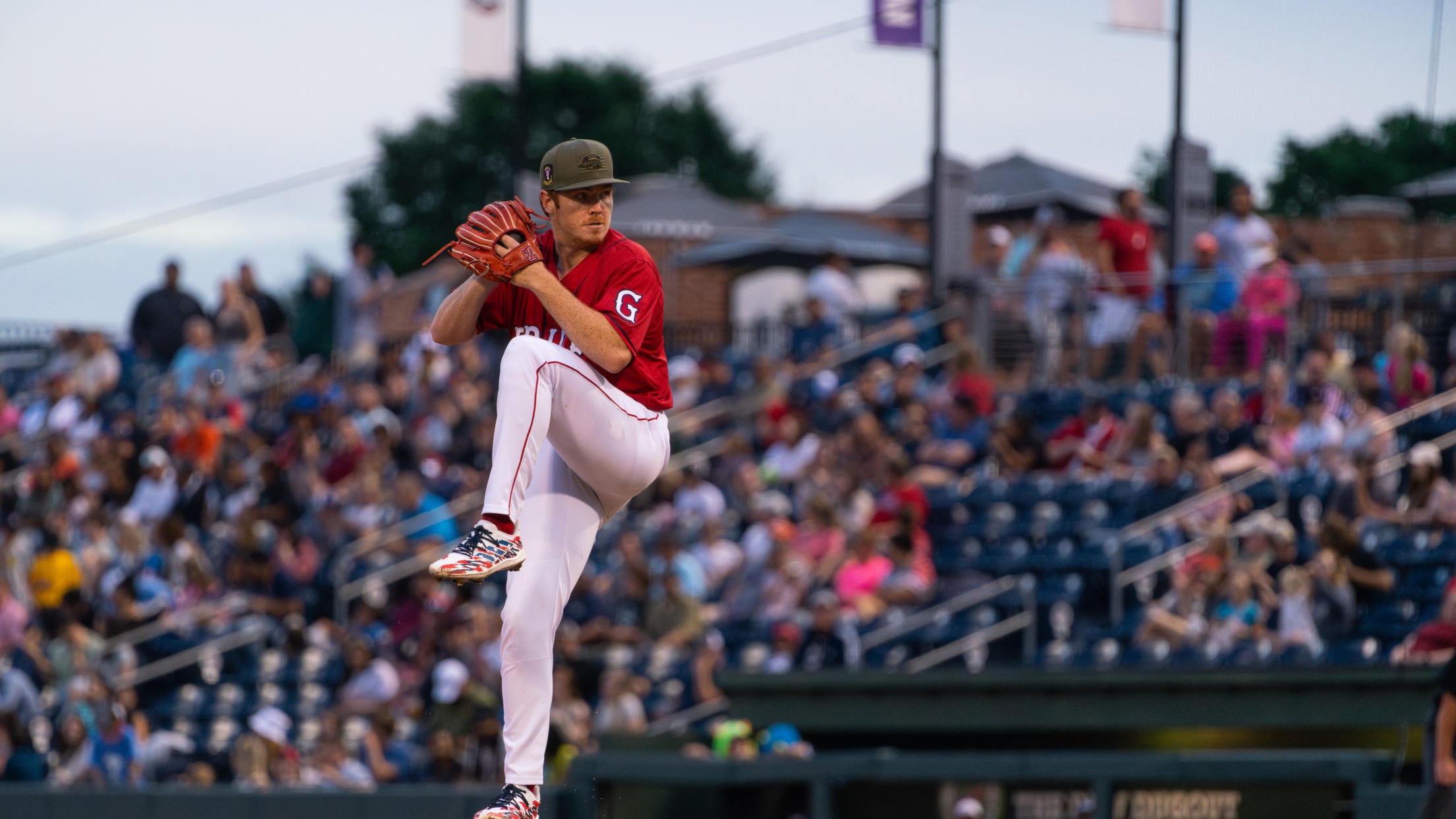 Dobbins: 7.0 IP, 4 H, 0 R, 10 Ks For the second straight night a Greenville Drive (23-20) starting pitcher posted double-digit strikeouts; this time from the arm of Hunter Dobbins who spun seven scoreless while striking out 10 to aid the Drive to a 2-1 win over the Rome
A strong Coffey energizes Drive to 6-2 victory over Rome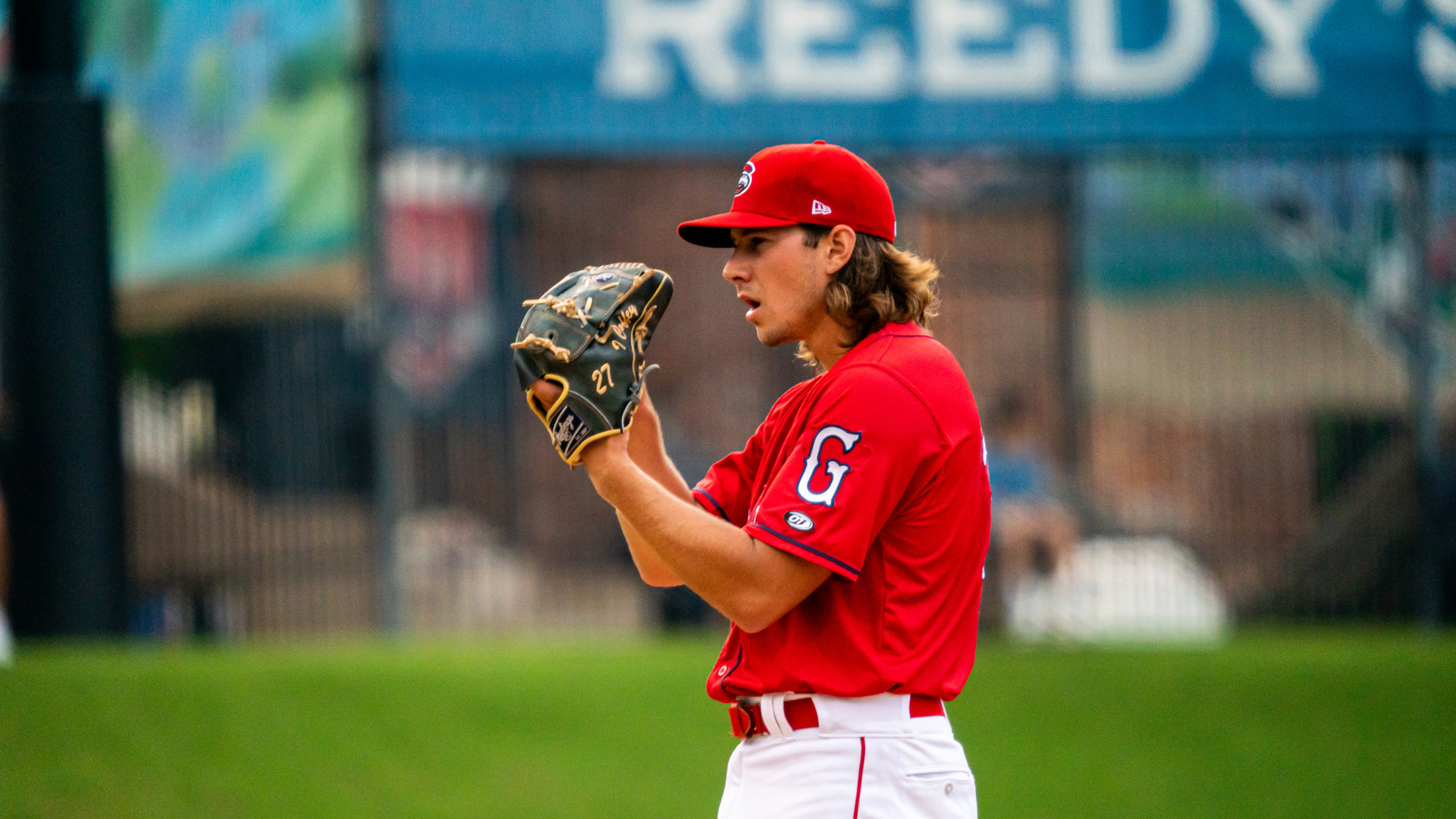 Coffey tosses six scoreless, Ks 11; Mayer chips in 3 RBI Isaac Coffey struck out 11 batters for the second time in as many starts, and Marcelo Mayer chipped in three RBIs on the night, helping the Greenville Drive (22-20) secure their third victory over the Rome Braves (21-21) this
SoCon Tournament Returns to Fluor Field May 24 - 28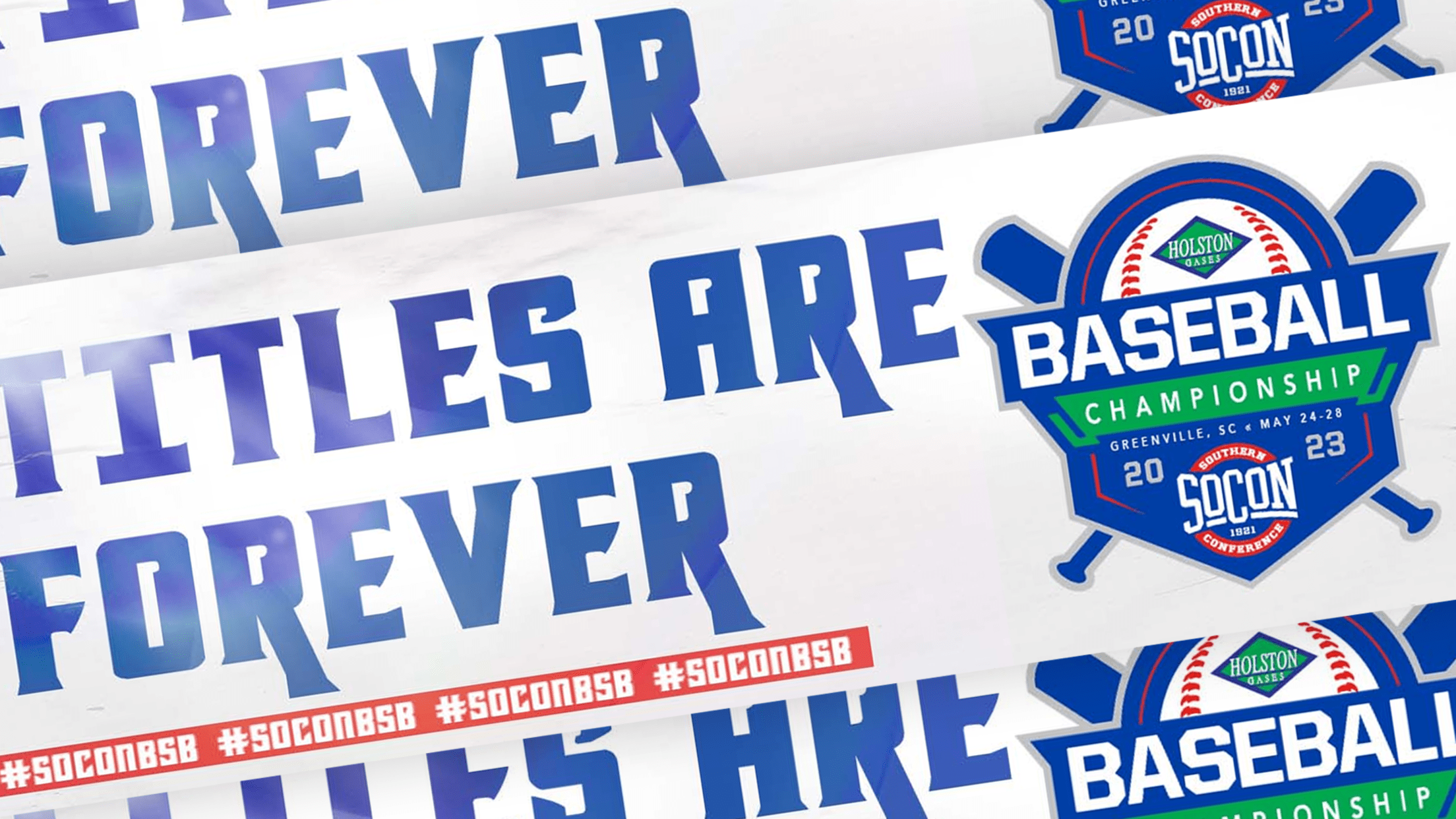 The Southern Conference Baseball Tournament returns to Fluor Field for 2023! Catch the action of tournament and championship baseball as the SoCon's best battle it out to be crowned SoCon Champions! Purchase tickets here. The double-elimination tournament features all eight conference baseball teams beginning on Wednesday, May 24 as seeds
Blaze Jordan's big night helps Drive topple Braves, 7-1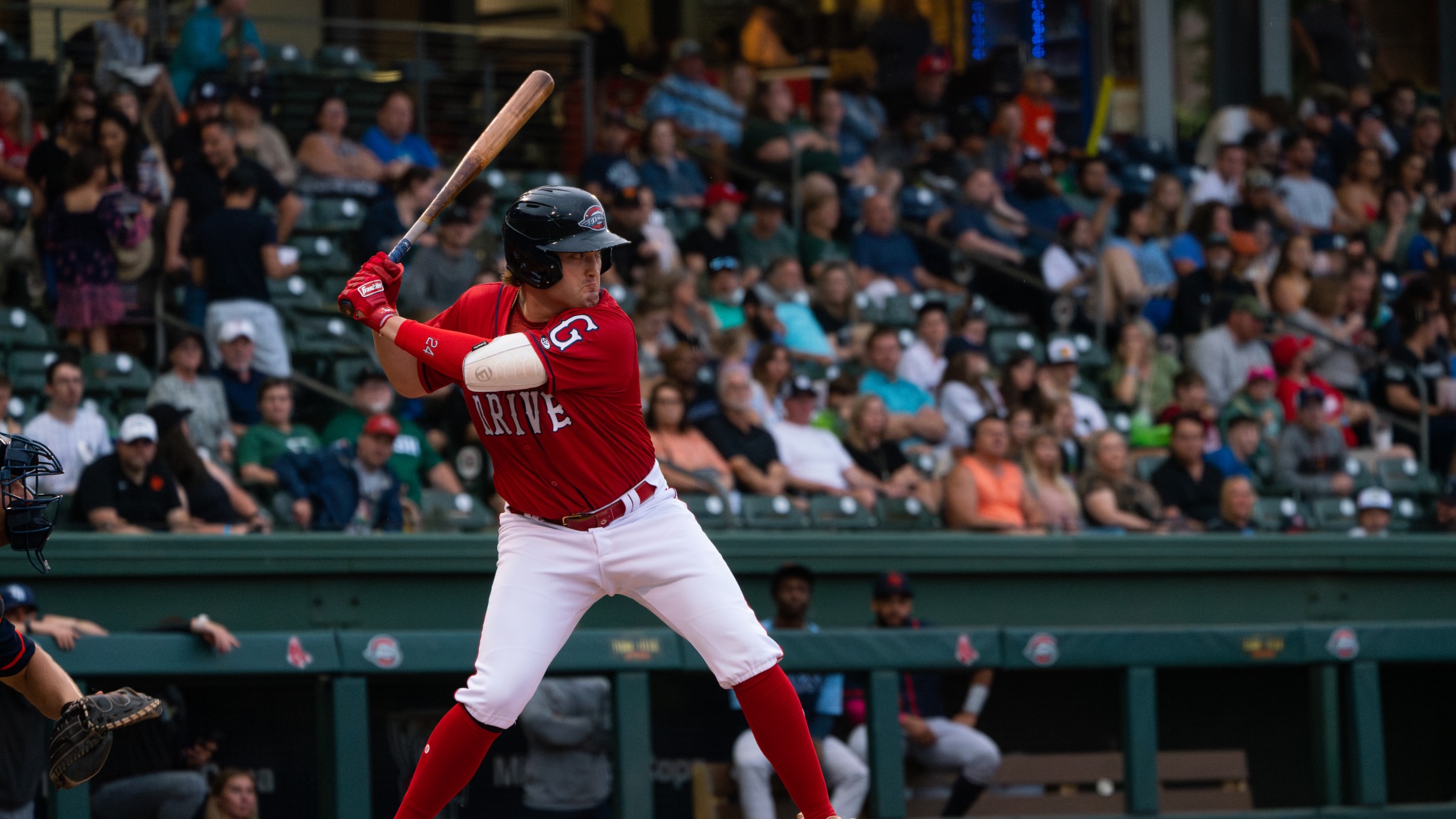 Jordan: 3-for-4, 1 HR, (1) 2B, 4 RBI Blaze Jordan's big night at the plate powered the Greenville Drive (21-20) in the second game of the twin-bill tonight in Rome, as his two-run homer and two-RBI single helped secure a 7-1 Drive victory over the Rome Braves (21-20). Jordan's homer
Drive batters stifled by Braves' Martinez as Rome wins, 5-0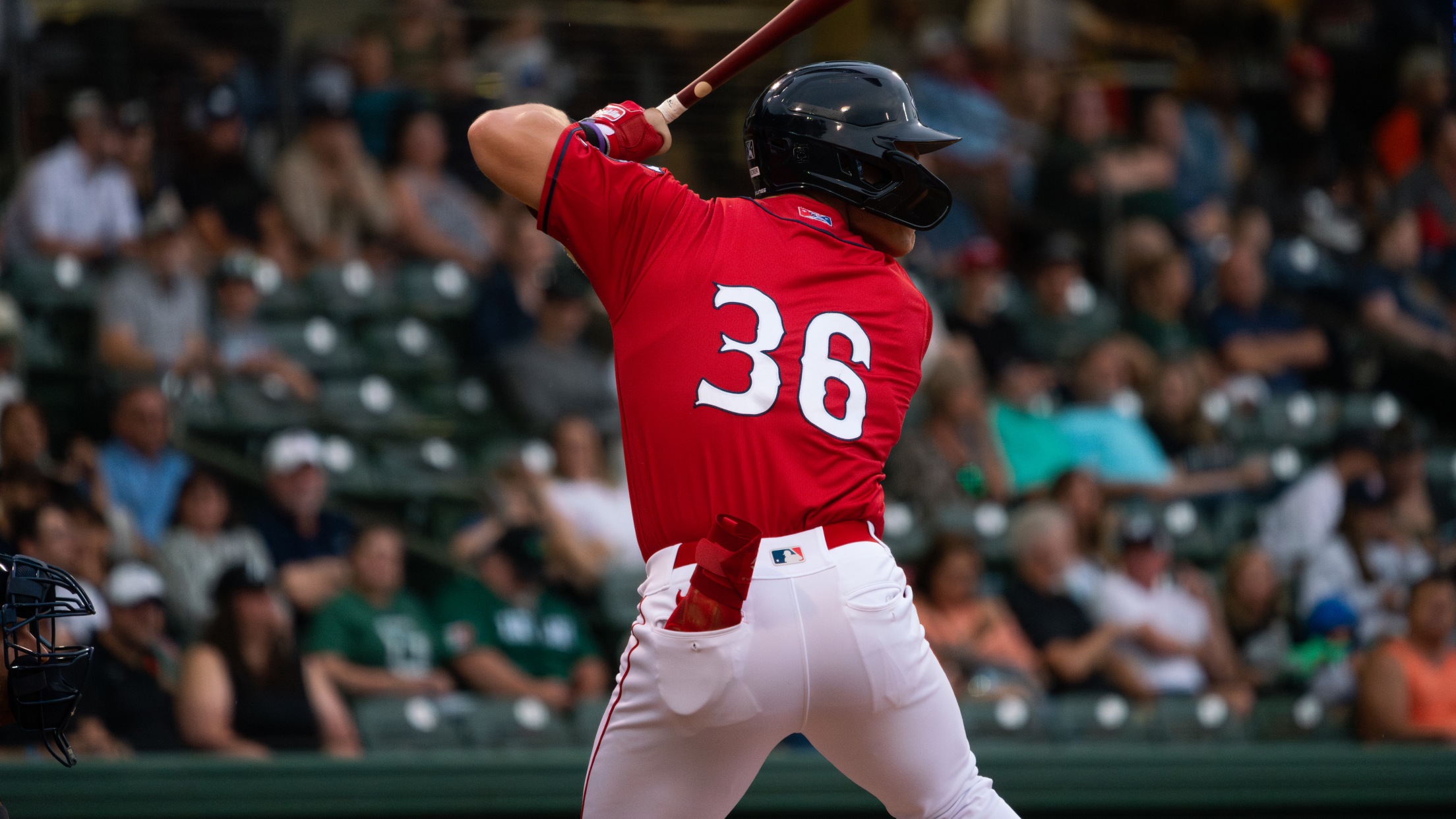 Martinez goes the distance, faces only two over the minimum batters Rome Braves (21-19) pitcher Daniel Martinez tossed a complete game shutout in the first seven-inning game of the doubleheader at AdventHealth Stadium today, holding the Greenville Drive (20-20) to just three hits over the course of the 23 batters
Timely pitching, Mayer and hot bats help Drive blank Rome, 9-0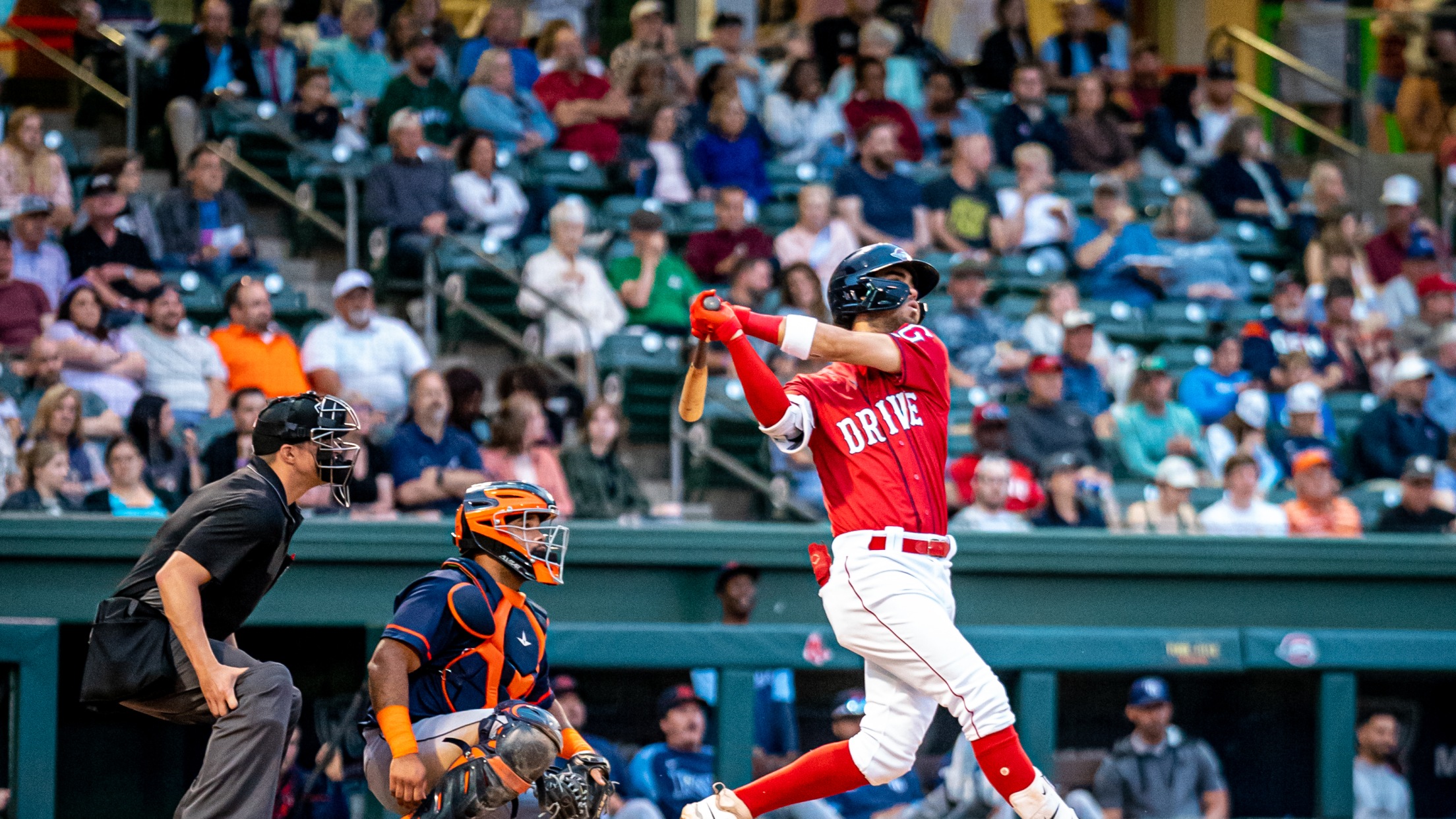 Mayer homers twice, Drive pitchers hold Rome to 1-of-14 with RISP Marcelo Mayer turned in his first multi-home run game of his career while the Greenville Drive's (20-19) stable of pitchers stifled Rome Braves (20-19) batters at key moments throughout the game, ultimately helping the Drive earn their fifth win
Rosario leads the way as Drive batters secure 12-6 victory over Hot Rods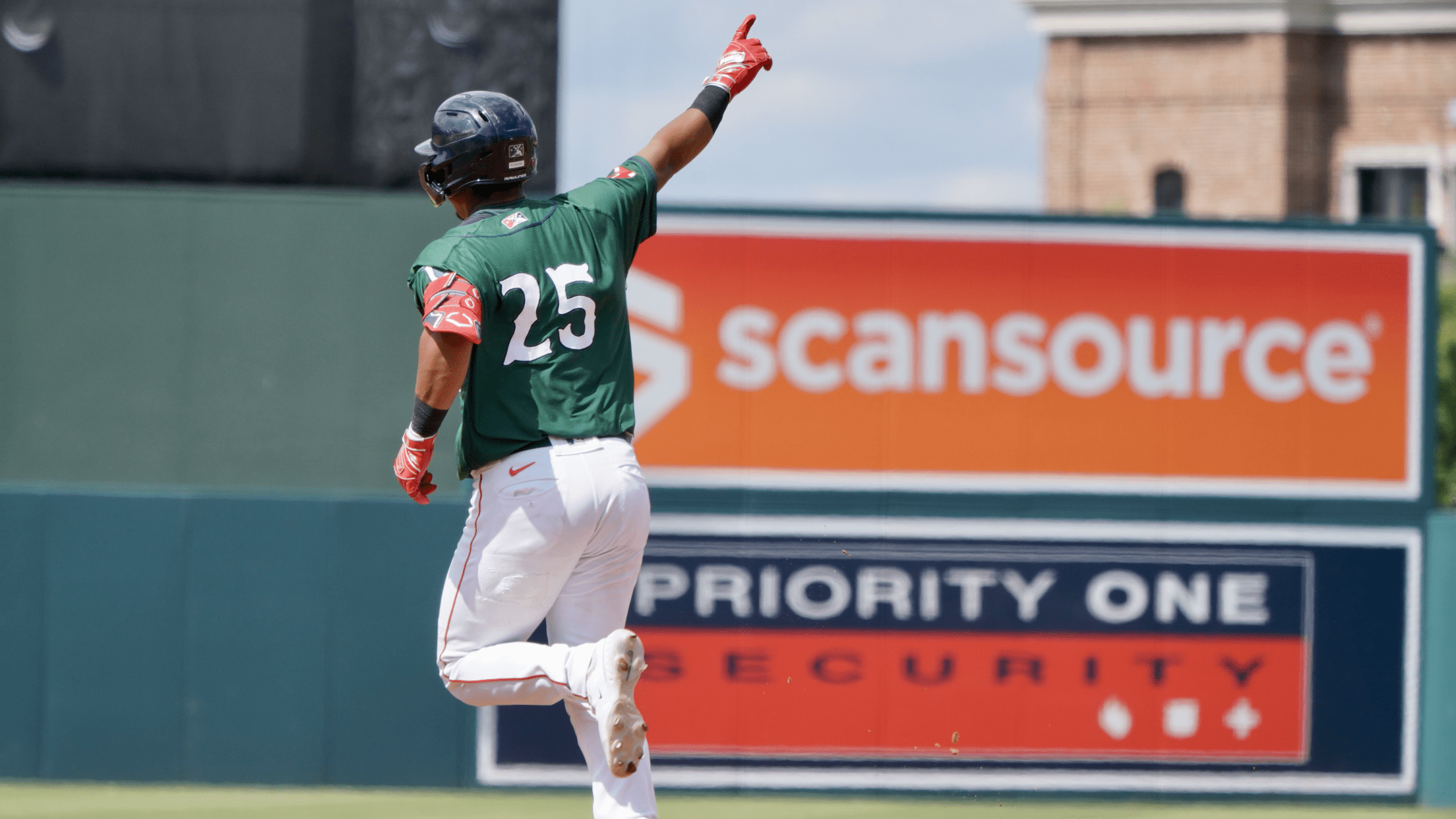 Rosario: 2-for-3, 1 2B, 1 HR, 3 RBI Ronald Rosario smashed his first home run of the year in a Drive uniform, a three-run shot over the Green Monster, bolstering the Greenville Drive (19-19) to a 12-6 victory over the Bowling Green Hot Rods (18-19), drawing to .500 on the
Paulino's grand slam seals series victory over Hot Rods, 7-3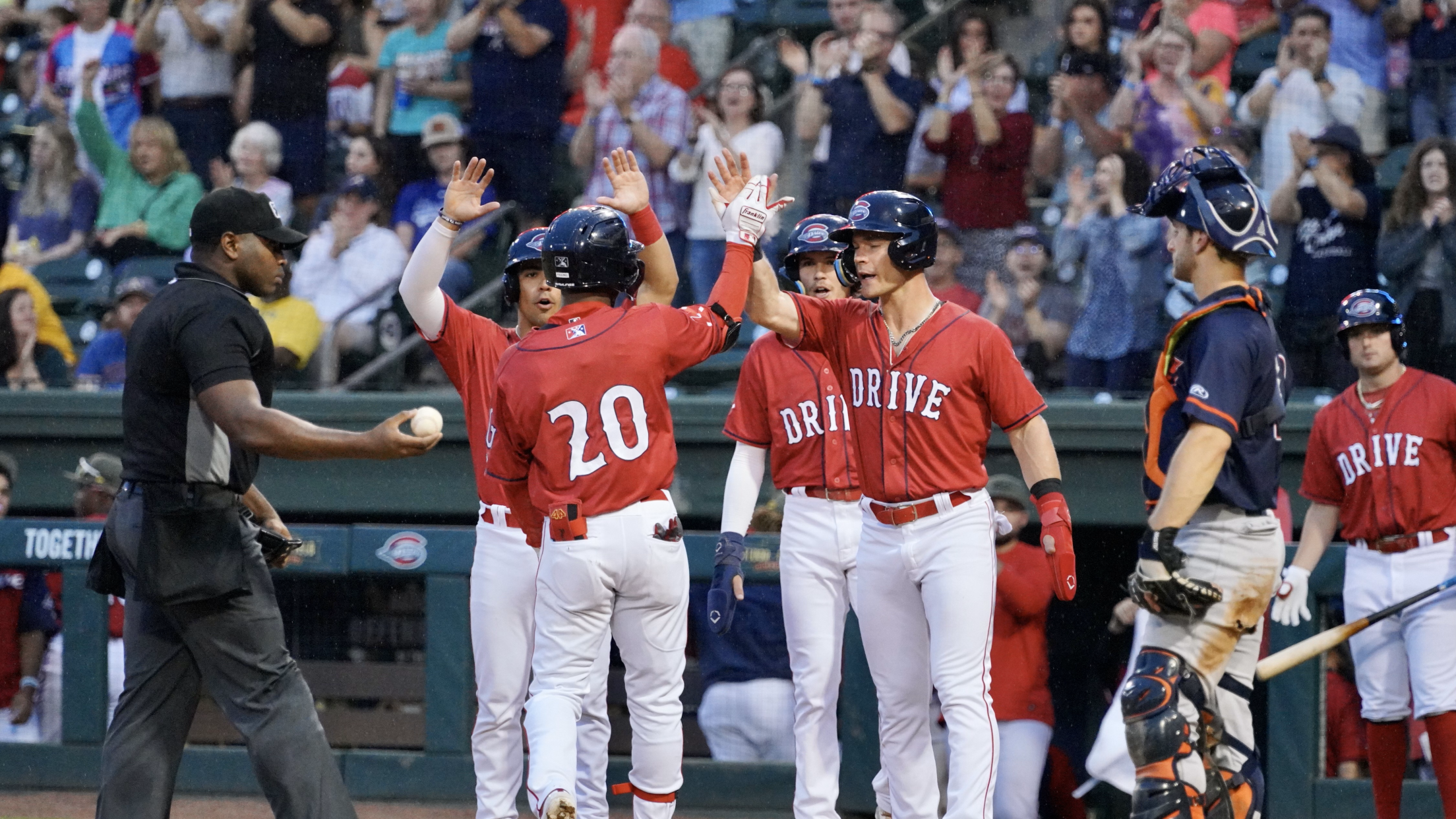 Paulino 3-for-4 with grand slam, double, 5 RBI Eddinson Paulino's fifth inning two-out grand slam sealed a Saturday night victory for the Greenville Drive (18-19) as they dispatched the Bowling Green Hot Rods (18-18), 7-3. Paulino's 400-foot blast to rightfield capped a five run fifth and bolstered another stellar night
Drive shutout Hot Rods, 4-0 behind Isaac Coffey's 11 Ks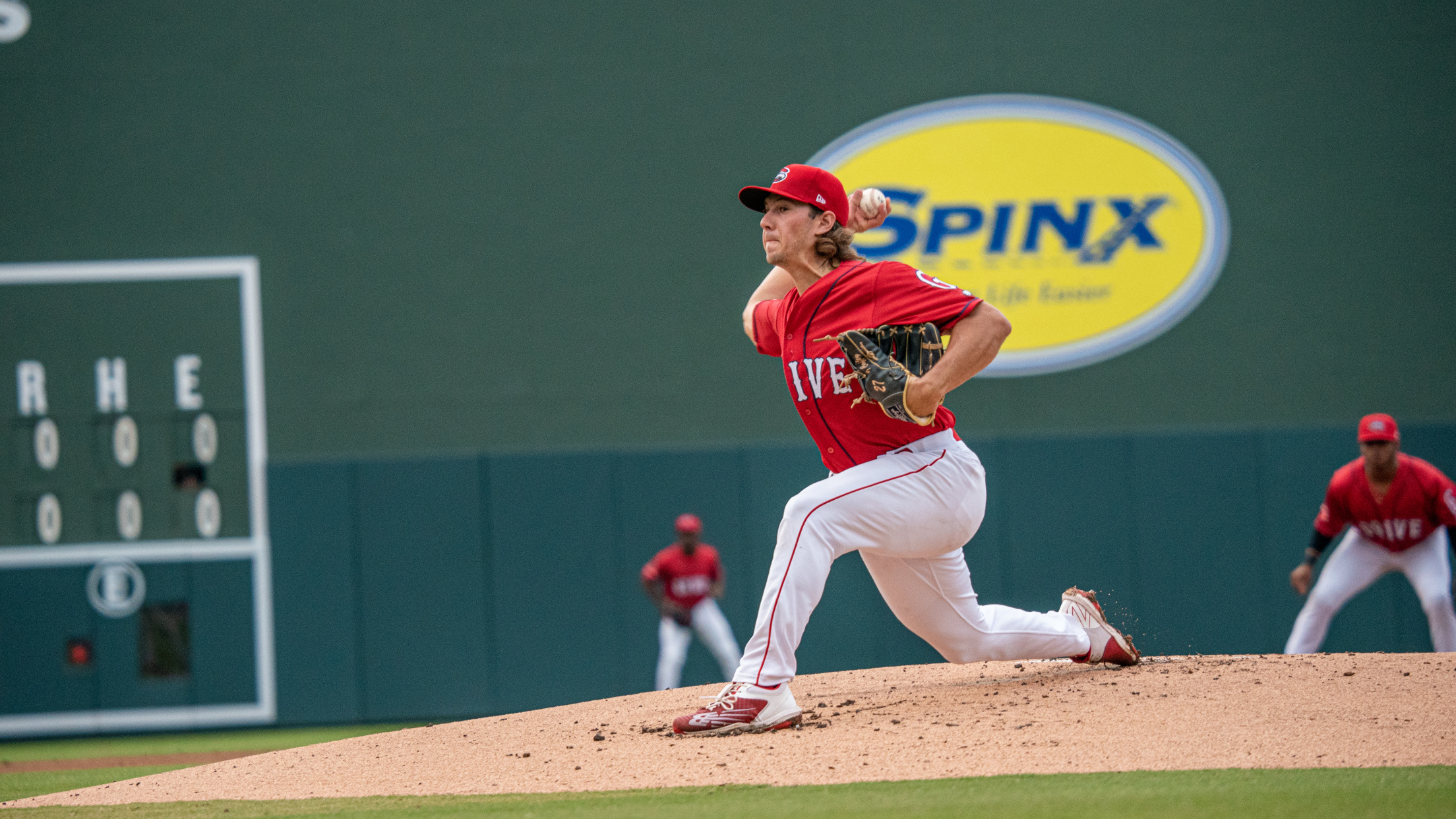 Mayer homers; Ferguson chips in 2 RBI The Greenville Drive (17-19) delivered a dominating performance from start to finish Friday night, dispatching the Bowling Green Hot Rods (17-16), 4-0 behind a suffocating effort from starting pitcher Isaac Coffey, whose night was bolstered by the bats of Max Ferguson, and Marcelo
Mayer walk-off single delivers 5-4 victory for Drive in the 10th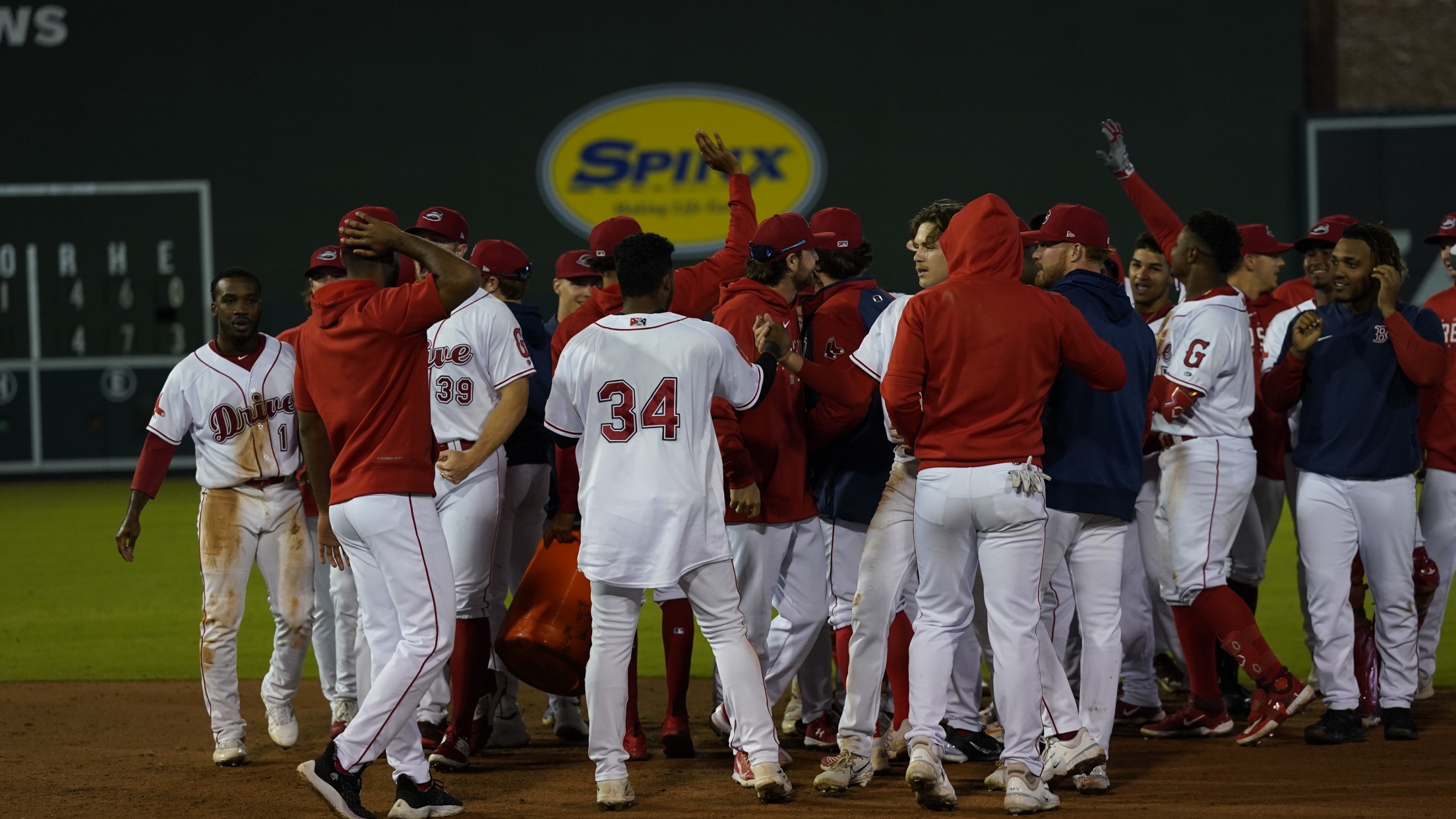 Marcelo Mayer, kept at bay through the first two games of this series, finally found the spark he needed in the bottom of the 10th with the winning runner, Brainer Bonaci, standing on second. With the inning hanging on a strike, Mayer slapped a sharp grounder between the first and
Bastardo tosses six stellar innings, but Drive fall 3-2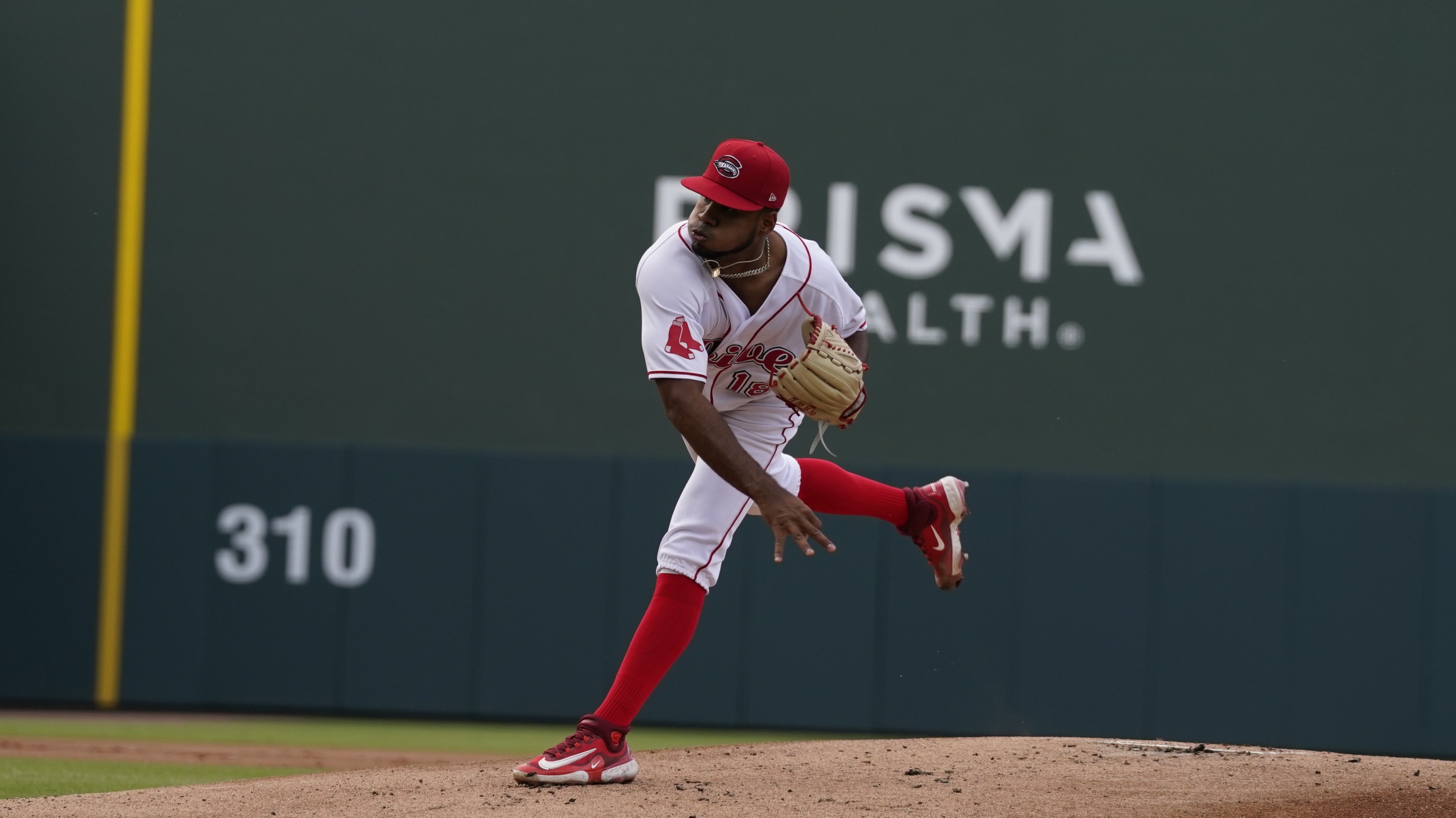 Bastardo: 6.0 IP, 6.0 IP, 1 H, 0 R, 2 BB, 7 K A masterful night from Greenville Drive (15-19) starter Angel Bastardo would be upended in the seventh inning as the Bowling Green Hot Rod's (18-15) catcher Jeffry Para sent a homer to left field off reliever Maceo Campbell
Gonzalez and Gonzalez combine to down Hot Rods,10-4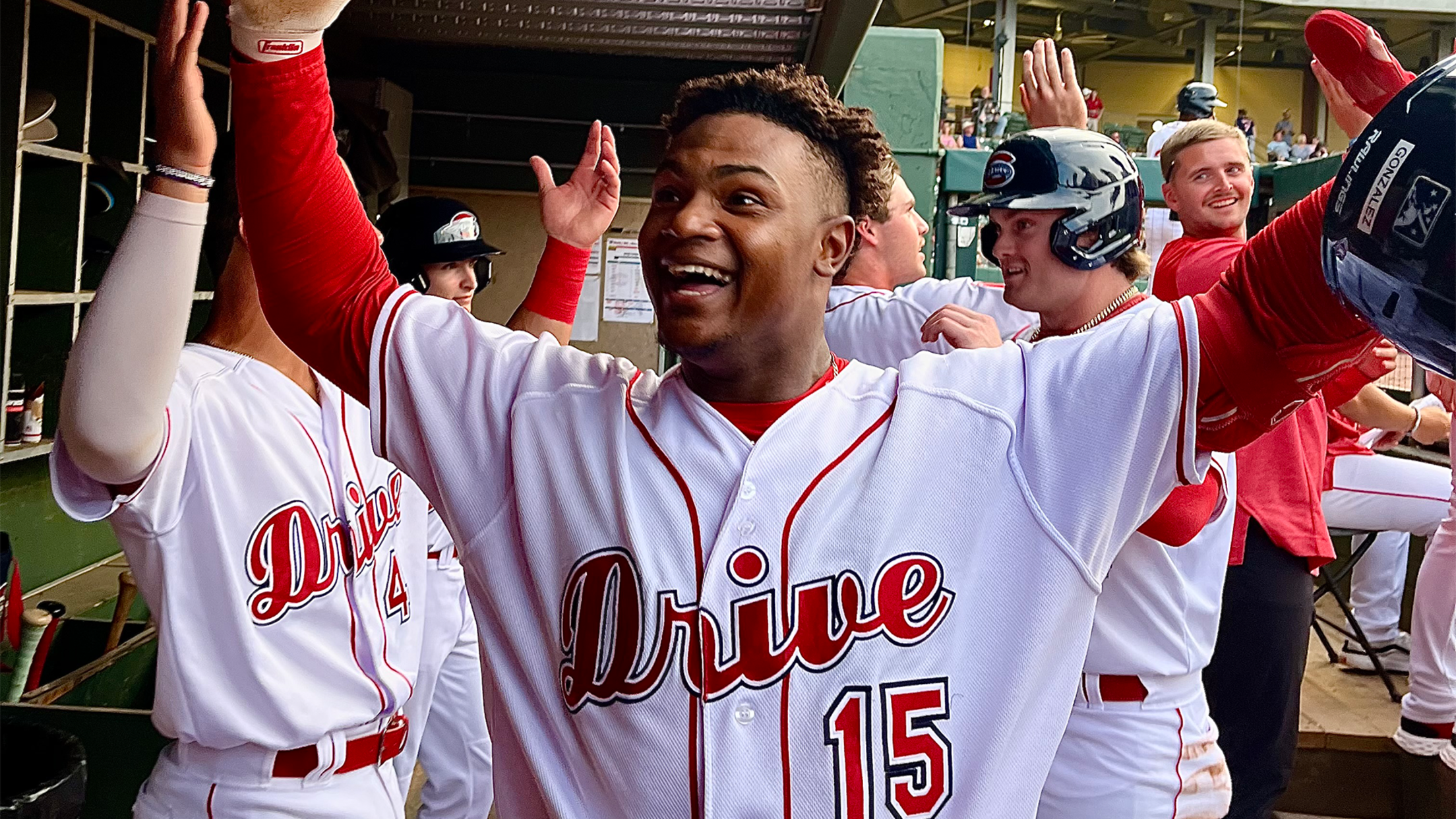 Wikelman tosses strong 5.2 IP; Bryan 4-for-4 with 2 HRs Wikelman Gonzalez and Bryan Gonzalez put on a show tonight in their respective positions as each turned in a confidence boosting performance. Bryan Gonzalez went 4-for-4 at the dish, including two homers and 5 RBIs while Wikelman Gonzalez tossed a
Drive offense stalls, Dash win series finale, 9-2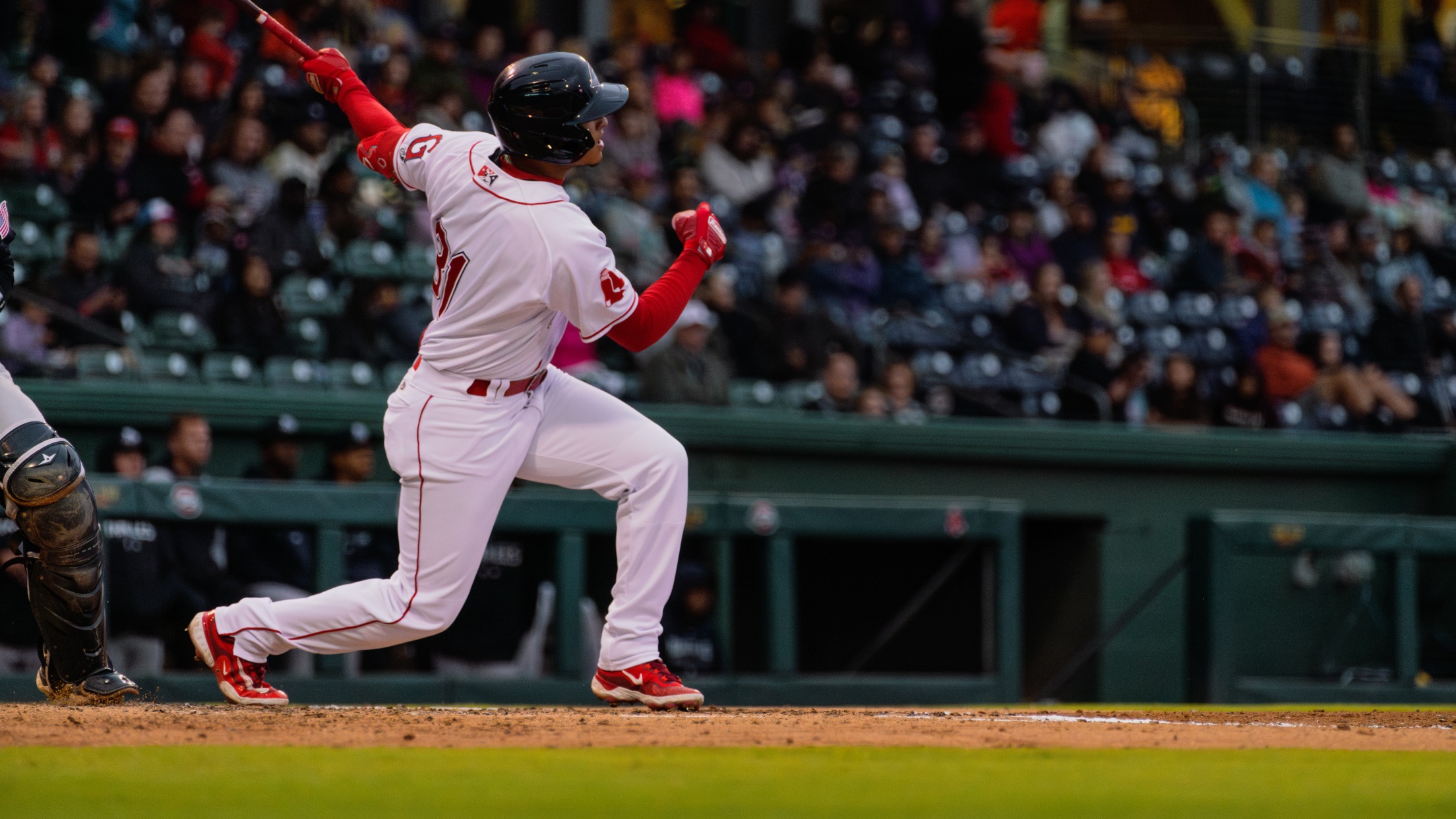 Ferguson 2-for-3, adds second homer of the year After an hour and five minute rain delay and a quiet first inning, the Dash returned to their early series form, putting together a six-run second inning as they battered Drive starter Hunter Dobbins and were the benefactors of three Drive errors.An
Don't Miss Faith and Family Night! With a pre-game concert!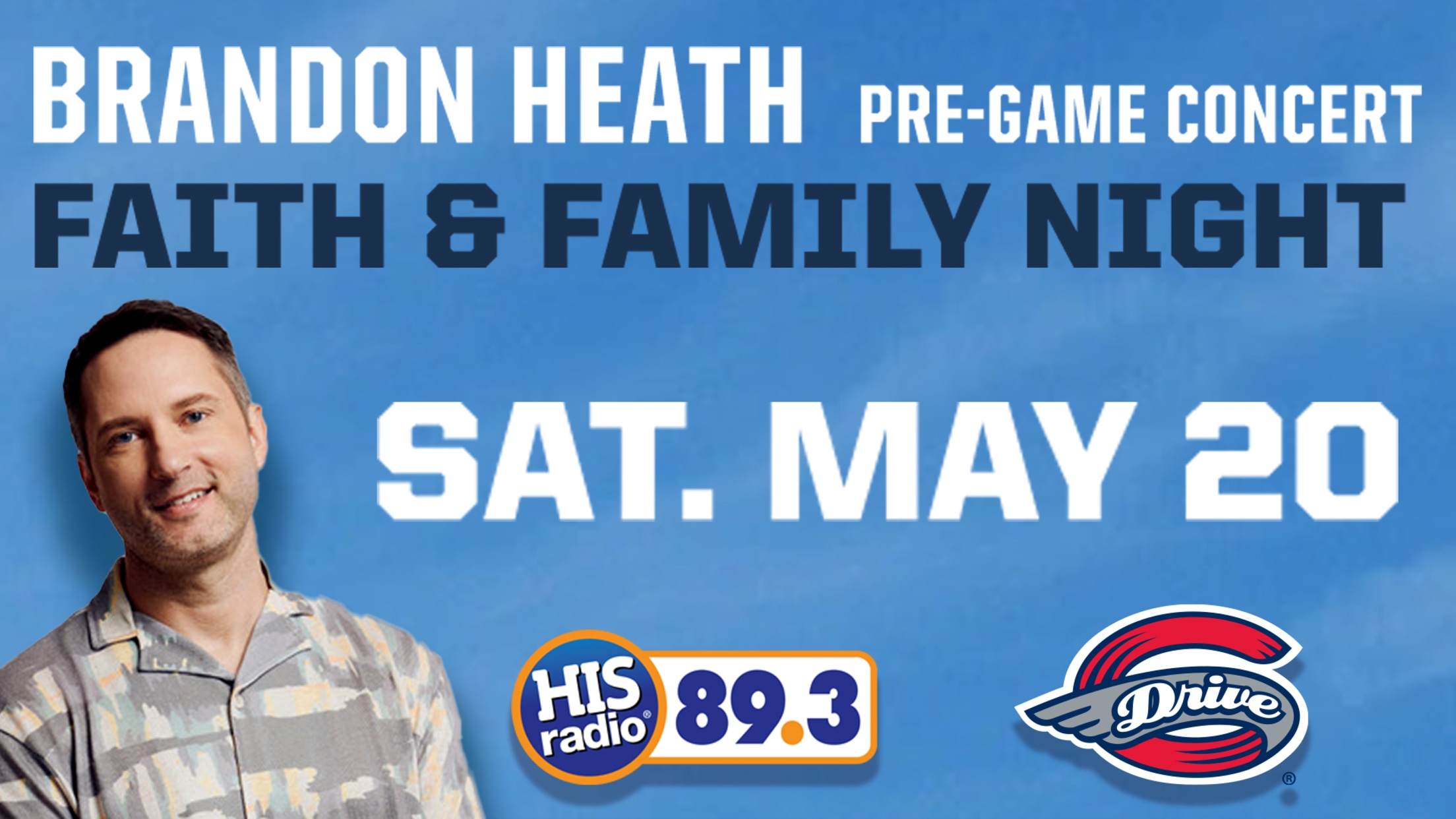 On Saturday, May 20, as part of Saturdays on the District, the Drive's newest pregame street party, HIS Radio 89.3 and the Greenville Drive are proud to present Faith & Family Night! The night kicks off on District 356 with family fun featuring inflatable games, corn hole, face painting and
Gambrell goes seven strong innings as Drive outlast Dash 5-4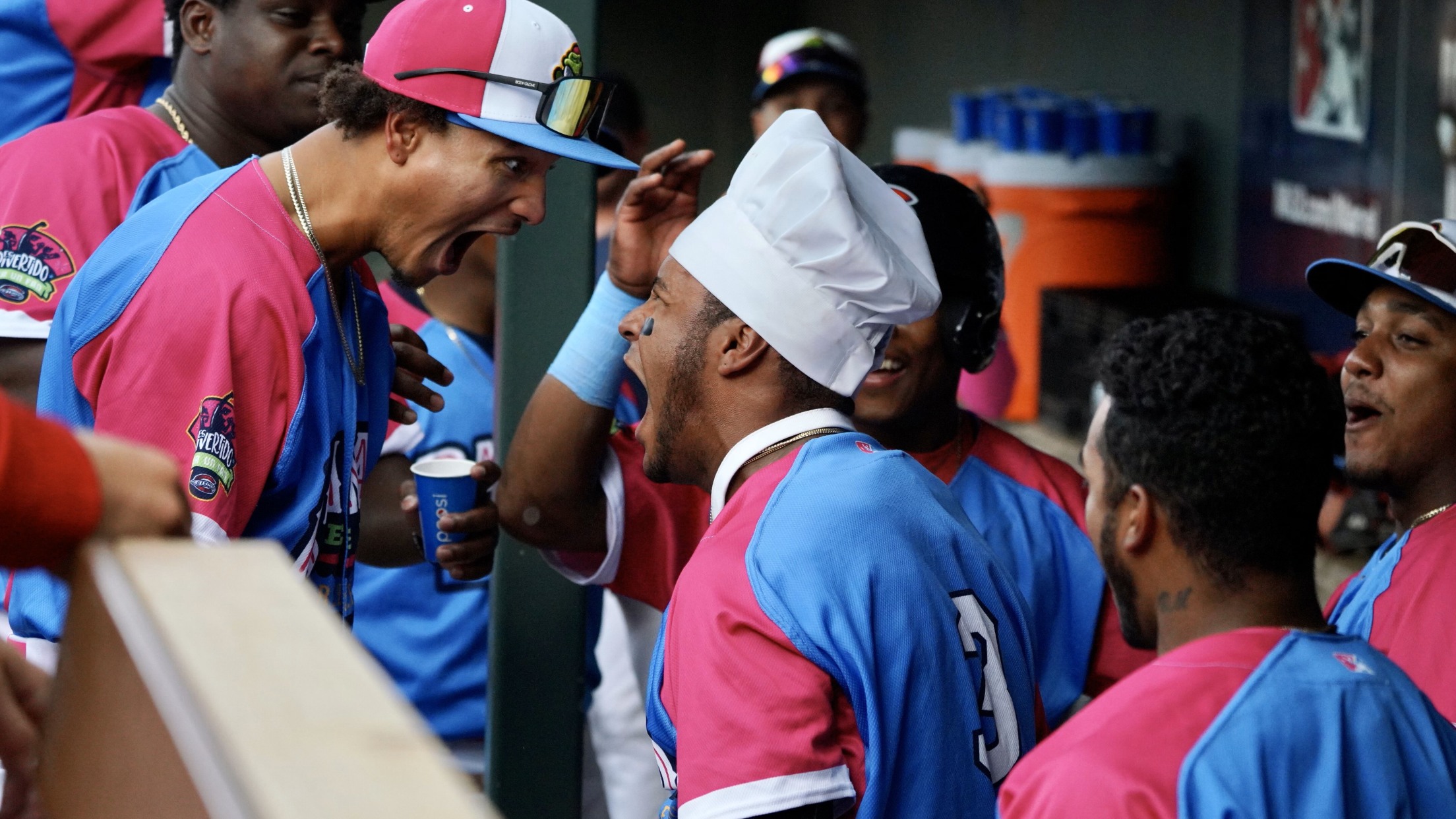 A week after his best outing of the year, Greenville Drive (14-17) starter Grant Gambrell took command again, working a solid seven innings for the Drive as he mowed down the Winston-Salem Dash (21-9) lineup, helping the Drive secure a 5-4 victory. Beyond Gambrell's steady hand on the mound, the
Bonaci, Rosario solid as Drive fall 5-3 to Dash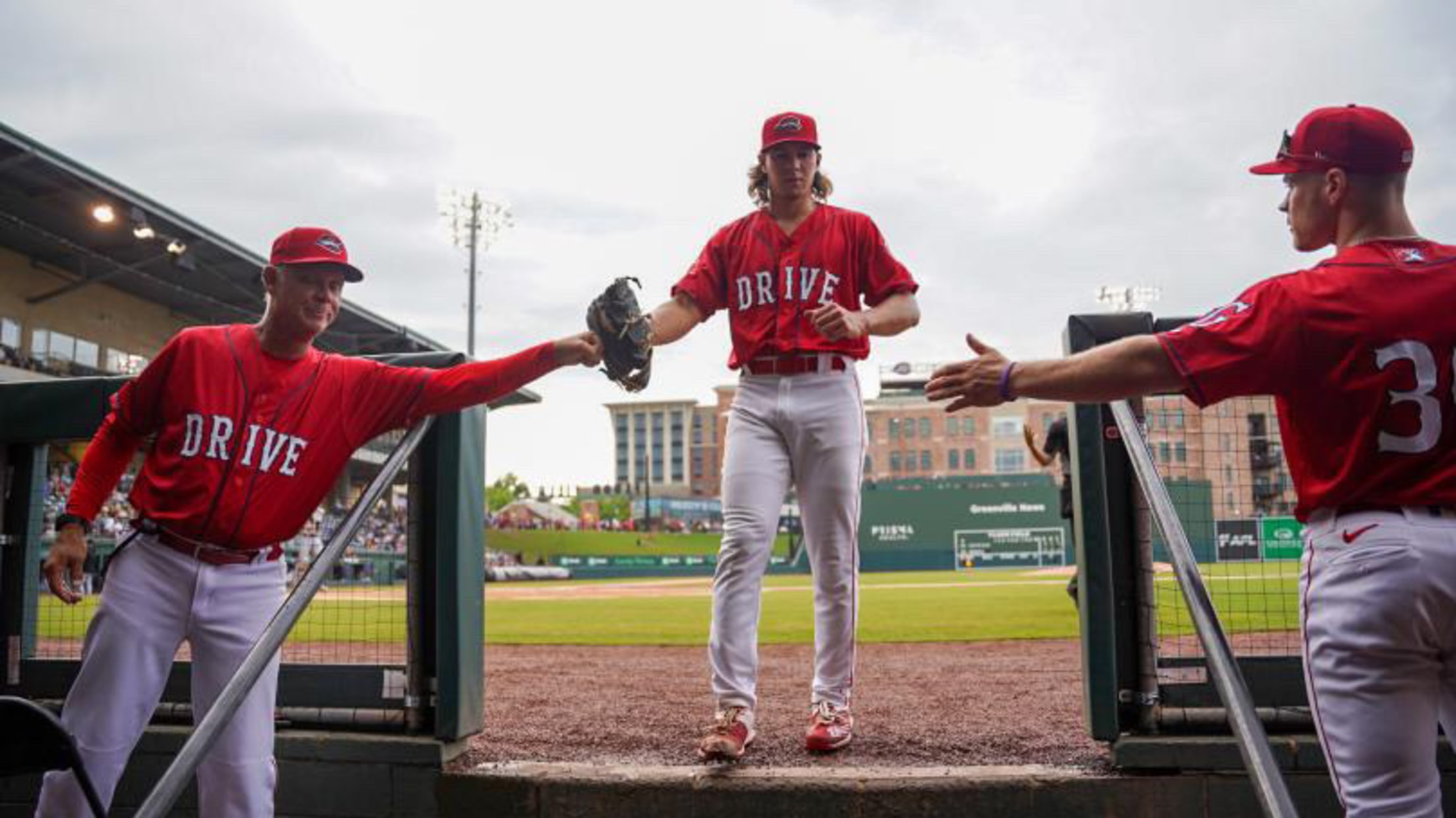 Despite solid performances from Greenville Drive (13-17) newcomers, Brainer Bonaci and Ronald Rosario, the Drive couldn't muster another come-from-behind victory, as they fell to the Winston-Salem Dash (21-8) on Friday night, 5-3. Bonaci and Rosario both recorded two hits a piece for the Drive, each chipping in a two-bagger. Bonaci