Eighteen Drive Alumni to compete in 2023 World Baseball Classic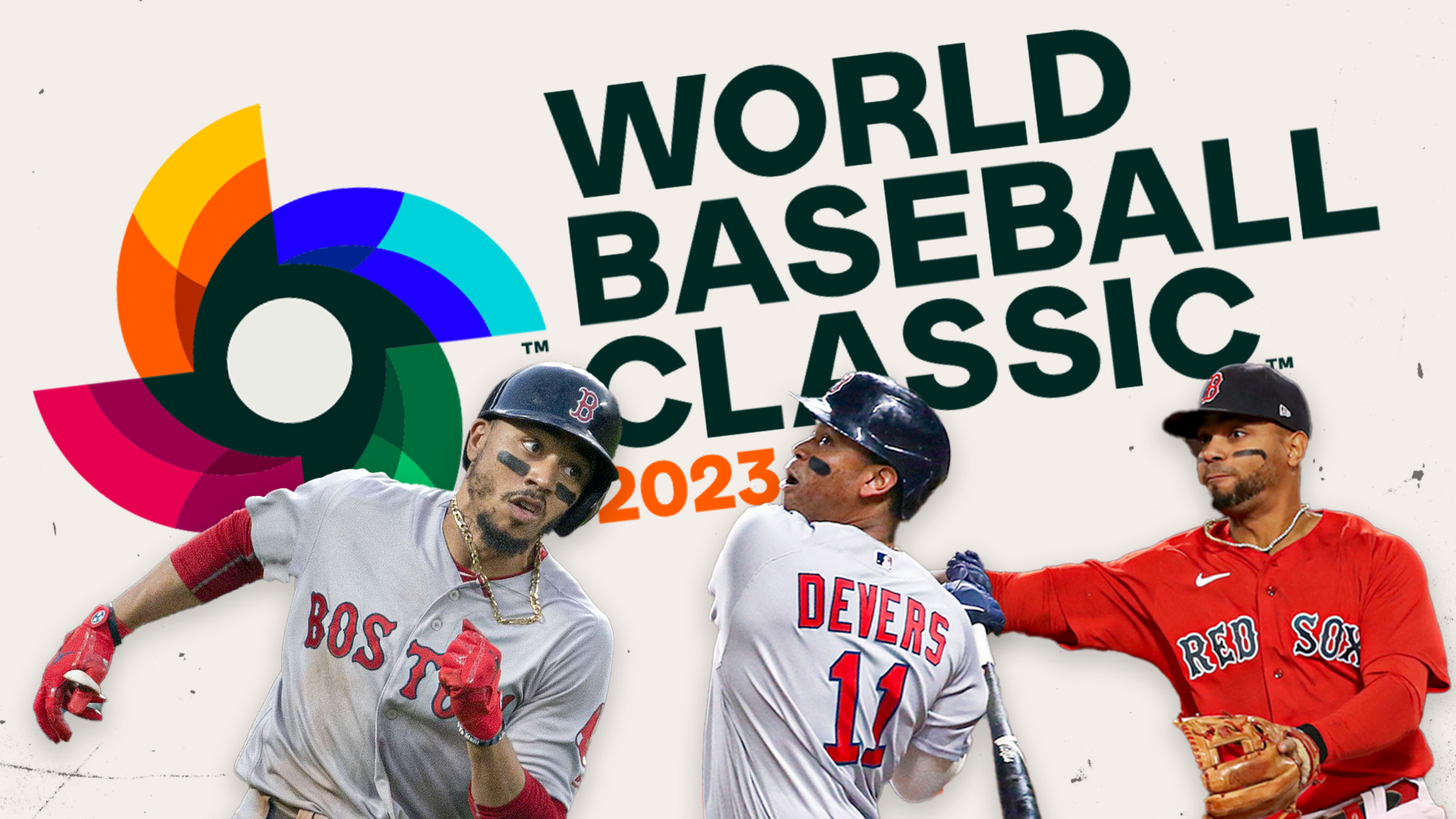 Greenville Drive and Red Sox fans should be familiar with some of the stars donning their countries' uniforms when the World Baseball Classic (WBC) begins today. Eighteen Greenville Drive alumni across 13 team rosters will compete for their respective countries in this quadrennial tournament. Greenville has been a launchpad for
Greenville Drive and Red Sox fans should be familiar with some of the stars donning their countries' uniforms when the World Baseball Classic (WBC) begins today. Eighteen Greenville Drive alumni across 13 team rosters will compete for their respective countries in this quadrennial tournament.
Greenville has been a launchpad for some of Major League Baseball's biggest stars who will take part in the classic including, Yoan Moncada (Cuba), Rafael Devers (Dominican Republic), Xander Bogaerts (Netherlands), Christian Vazquez (Puerto Rico), and Mookie Betts (USA).
Broken down by position, the former Drive alumni include eight pitchers, three infielders, three outfielders, two catchers and two coaches.
Team Venezuela claims the most former Drive players with three lefty pitchers, Darwinzon Hernandez, Enmanuel De Jesus, and Jhonathan Diaz. Teams Colombia, Mexico, and Puerto Rico all claim two former Drive players. Teams Australia, Chinese Taipei, Cuba, Dominican Republic, Israel, Netherlands, Nicaragua, Panama, and USA each claim one Drive alumni.
Here are all the former Drive players taking part in the 2023 WBC:
Australia:
Danel McGrath | LHP
Chinese Taipei:
Tzu-Wei Lin | INF
Colombia:
Rio Gomez | LHP
Walter Miranda | Pitching Coach
Cuba:
Yoan Moncada | INF
Dominican Republic:
Rafael Devers | INF
Israel:
Ryan Lavarnway | C
Netherlands:
Xander Bogaerts | INF
Mexico:
Jarren Duran | OF
Ricky De Luna | Strength Coach
Nicaragua:
Roniel Raudes | RHP
_Panama: _
Javy Guerra | RHP
Puerto Rico:
Christian Vazquez | C
Henry Ramos | OF
USA:
Mookie Betts | OF
Daniel Bard | RHP
Venezuela:
Darwinzon Hernandez | LHP
Emanuel De Jesus | LHP
Jhonathan Diaz | LHP
The WBC is scheduled to take place March 7 - 21 across four cities around the globe, including Miami, Phoenix, Tokyo, and Taichung, Taiwan. The 2023 edition of the WBC has been six years in the making, after COVID-19 canceled the tournament in 2021. Team USA captured the last WBC title in 2017, defeating Team Puerto Rico 8-0 in the championship game.