Amateur Baseball rounds out March at Fluor Field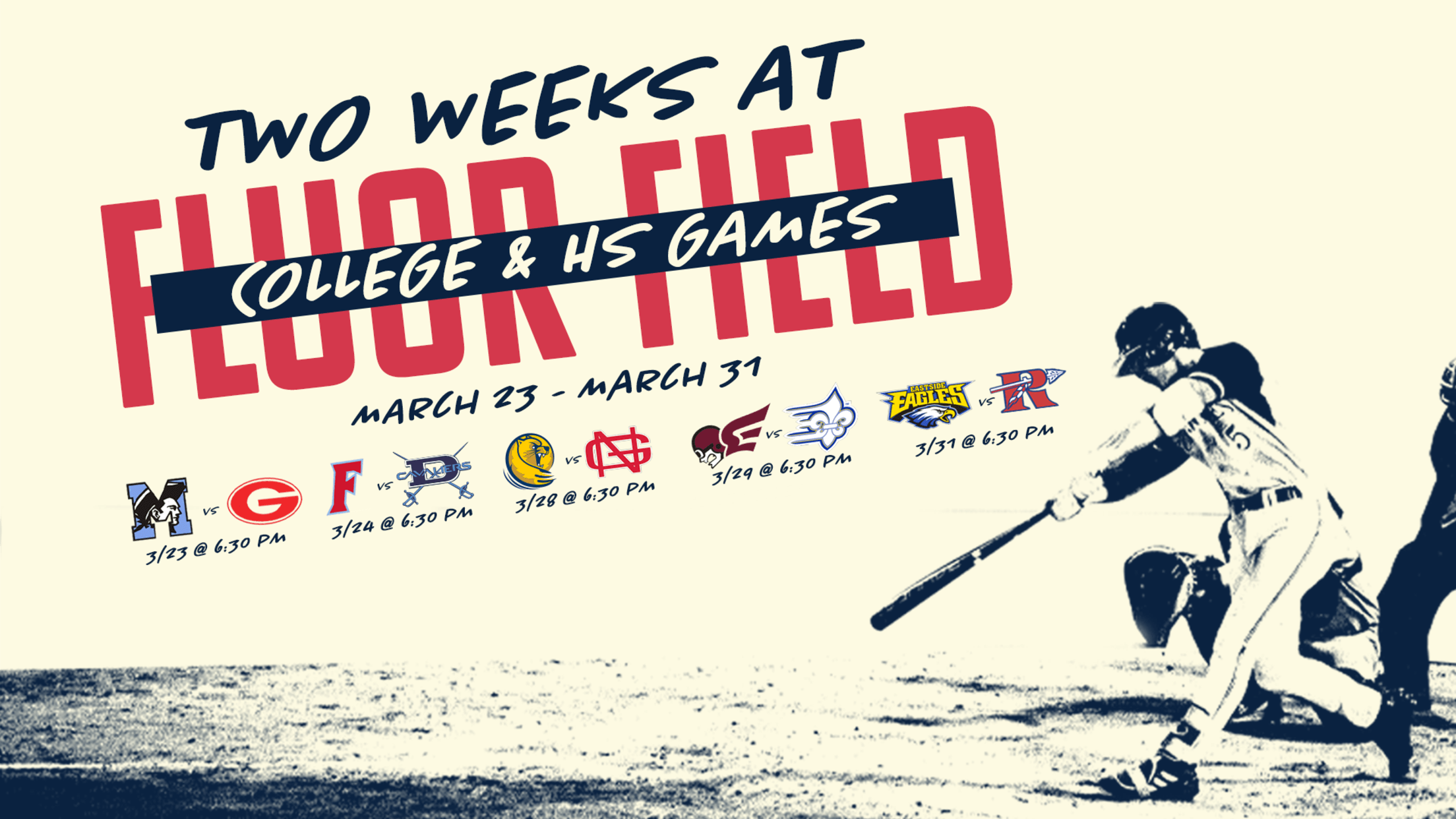 With roughly three weeks until first pitch at Fluor Field, the count down is on for the highly anticipated 2023 Drive season. A great slate of amateur baseball will round out March at Fluor Field as the calendar flips to April giving Greenville it's final taste of pre-season baseball. Here's
With roughly three weeks until first pitch at Fluor Field, the count down is on for the highly anticipated 2023 Drive season. A great slate of amateur baseball will round out March at Fluor Field as the calendar flips to April giving Greenville it's final taste of pre-season baseball. Here's the matchups coming to the corner of Field Street and Markley Street.
March 23 @ 6:30 p.m.
JL Mann Patriots vs. Greenville Red Raiders
A Greenville County matchup starts the final amateur festivities at Fluor Field on Thursday, March 23 as JL Mann takes on Fluor Field neighbor, Greenville.
March 24 @ 6:30 p.m.
AC Flora Falcons vs. Dorman Cavaliers
The AC Flora Falcons makes the trip up from the suburbs of Columbia to take on Spartanburg County's Dorman Cavaliers on Friday, March 24.
March 28 @ 6:30 p.m.
Lander Bearcats vs. North Greenville
After a 12 day hiatus, college baseball returns to Fluor Field for a Division II matchup featuring reigning NCAA Division II National Champions, North Greenville and Lander. The two have already faced off this year, a 19-7 victory for the Crusaders in Tigerville.
March 29 @ 6:30 p.m.
Erskine Flying Fleet vs. Limestone Saints
Limestone University returns to Fluor Field for the first time in over a decade as it faces off with the Erskine Flying Fleet. Erskine enters the contest on a two-game win streak over Limestone, notching a 15-3 victory on February 14 in Gaffney, S.C. and a 11-8 victory on March 14 in Due West, S.C.
March 31 @ 6:30 p.m.
Eastside Eagles vs. Riverside Warriors
A Greenville County matchup closes the non-tournament amateur festivities at Fluor Field on Friday, March 31 as Eastside takes on Riverside in an annual rivalry matchup.