Drive For Excellence 2022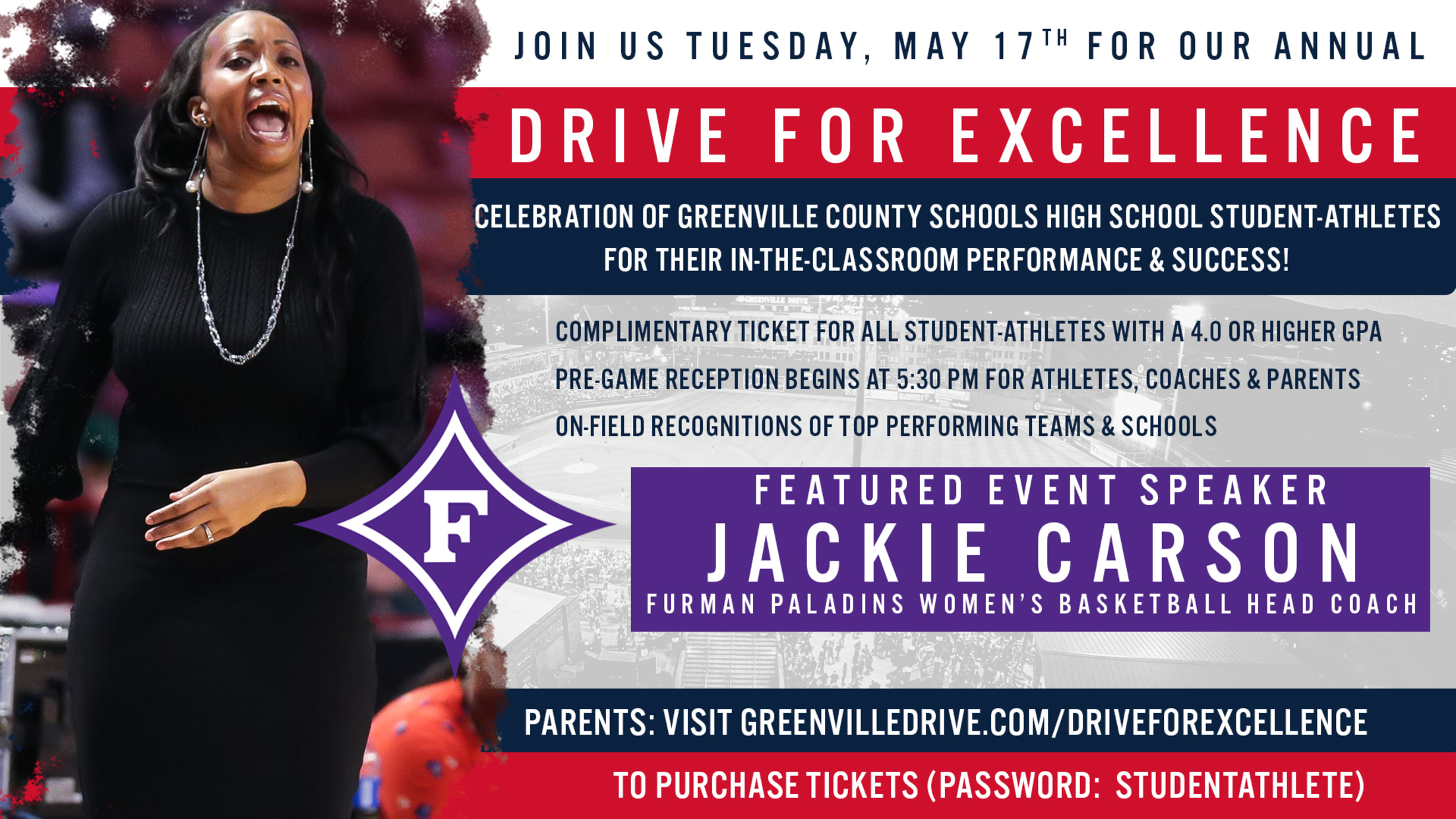 In partnership with Greenville County Schools and Furman University, the Drive will be hosting their annual Drive for Excellence celebration on Tuesday, May 17th. This evening is all about recognizing high-achieving student-athletes in Greenville County, as each student-athlete with a 4.0 GPA or higher will receive complimentary admission to the
In partnership with Greenville County Schools and Furman University, the Drive will be hosting their annual Drive for Excellence celebration on Tuesday, May 17th. This evening is all about recognizing high-achieving student-athletes in Greenville County, as each student-athlete with a 4.0 GPA or higher will receive complimentary admission to the game plus in-game recognition and celebration for their hard work and many accomplishments.
A pregame reception for student-athletes and coaches in the 500 Club will begin at 5:30 PM. As part of the reception, special guest Jackie Carson, the current head coach of the Furman Women's Basketball Team, will deliver a keynote address congratulating these students for their accomplishments and encouraging future success in all of them.
During the game, on-field recognitions will honor the top performing school in each sport, as well as the school with the highest overall GPA among its student-athletes.
Join us on Tuesday night at Fluor Field to help celebrate these hard-working students for their efforts both in the classroom and on the field!