Pinder's Impressive Debut Leads Stripers Past Memphis in Extras
Chad Pinder goes 4-for-6 with game-winning two-run homer in 4-3 win in 11 innings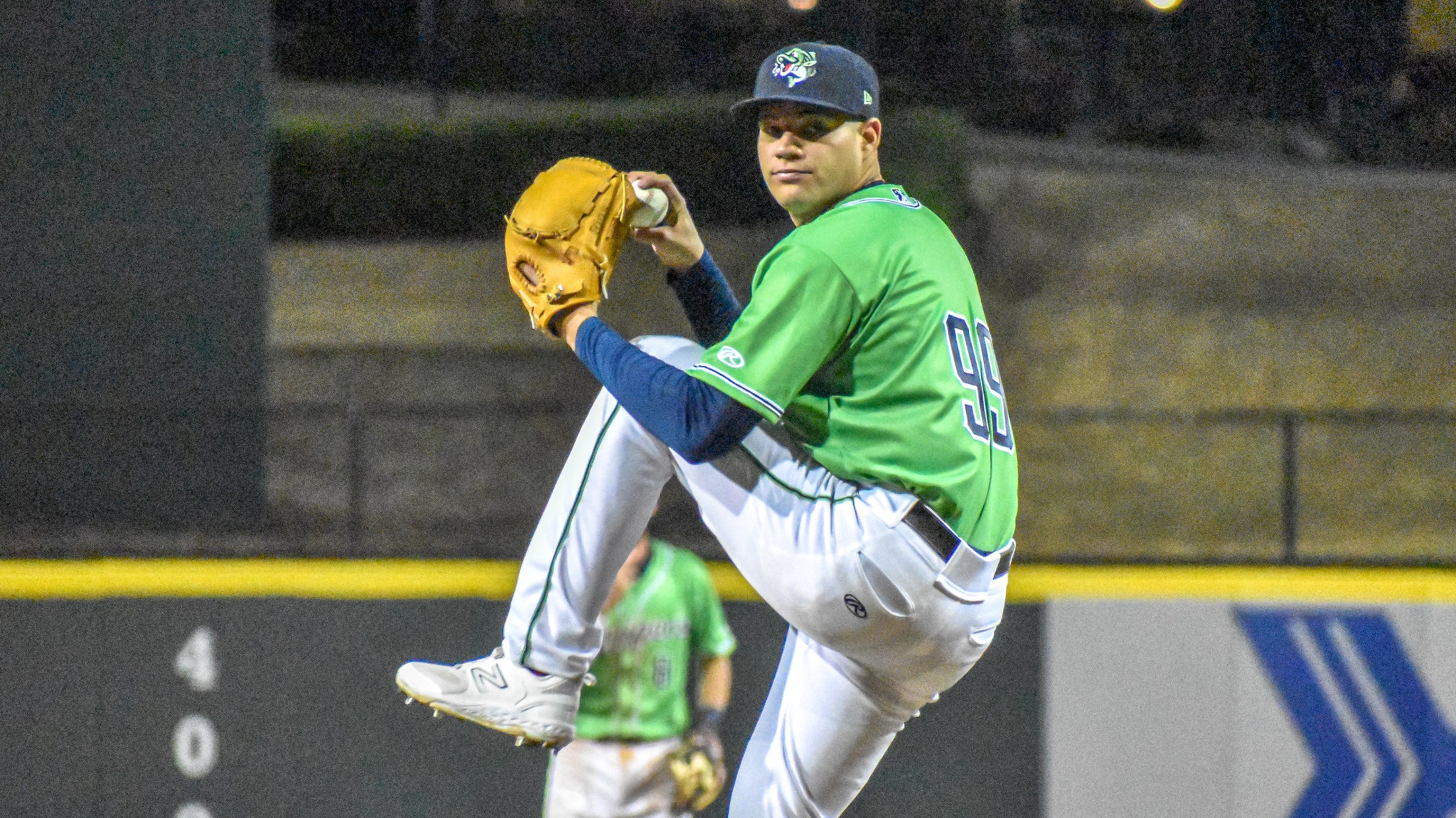 Yacksel Rios pitched a scoreless ninth and 10th inning for the Stripers on Thursday in Memphis, earning his first win with the club. (Josh Conner)
MEMPHIS, Tenn.– The newest member of the Gwinnett roster – veteran outfielder Chad Pinder – produced a debut for the ages to lead the Stripers (18-23) to a 4-3 win in 11 innings over the Memphis Redbirds (24-18) on Thursday afternoon at AutoZone Park. Pinder went 4-for-6 with a game-winning
MEMPHIS, Tenn.– The newest member of the Gwinnett roster – veteran outfielder Chad Pinder – produced a debut for the ages to lead the Stripers (18-23) to a 4-3 win in 11 innings over the Memphis Redbirds (24-18) on Thursday afternoon at AutoZone Park. Pinder went 4-for-6 with a game-winning two-run home run in the top of the 11th inning, leading Gwinnett to its third straight win.
Decisive Plays: Gwinnett trailed for most of the day, entering the ninth down 2-1. Walks to Vaughn Grissom and Chadwick Tromp from Jake Walsh (BS, 3) set the table, and two batters later, Nick Solak lined an RBI single to right to tie the game at 2-2. Yacksel Rios (W, 1-0) pitched a perfect ninth and wiggled out of a bases-loaded jam in the 10th with two clutch strikeouts to keep it 2-2. Pinder, who had singled in the first, fifth, and seventh innings, crushed a 370-foot two-run homer (1) to right field off Kodi Whitley (1-3) for a 4-2 lead in the 11th. Danny Young (S, 1) yielded an RBI double to Ivan Herrera in the bottom of the 11th before getting the final two outs.
Key Contributors: Pinder posted Gwinnett's first four-hit game of the year, tallying a team-high two RBIs. Forrest Wall (2-for-6, 2 doubles, run), Grissom (2-for-5, run), Solak (2-for-6, RBI), and Luke Waddell (2-for-5, double) also had multi-hit efforts for the Stripers. For Memphis, Matt Koperniak went 3-for-6 with two RBIs.
Noteworthy: The win is the second extra-inning victory for the Stripers in the series, as they also won 5-4 in 10 innings on Tuesday. Pinder is the fourth different Gwinnett player with a last-at-bat game-winning RBI this year. Gwinnett is now 5-5 in one-run contests and 4-4 in games decided in the last at-bat. Right-hander Dereck Rodriguez also made his Stripers debut, tossing 1.0 scoreless inning.
Next Game (Friday, May 19): Gwinnett at Memphis, 8:05 p.m. ET at AutoZone Park. RHP AJ Smith-Shawver (Triple-A debut) for the Stripers vs. RHP Michael McGreevy (2-0, 3.04 ERA) for the Redbirds. Broadcast: 7:50p.m. on MyCountry993.com and the Bally Live app.
Next Home Game (Tuesday, May 23): Gwinnett vs. Durham, 7:05 p.m. ET at Coolray Field. Broadcast: 6:50 p.m. on MyCountry993.com and the Bally Live app. It's Family Value Tuesday, presented by Coolray Heating & Cooling, with hot dogs for $2 and desserts for $1.