Stripers Win Another 4-3 Nailbiter in Nashville
Munoz gets first Triple-A win, Wilcox collects first Triple-A save in Gwinnett victory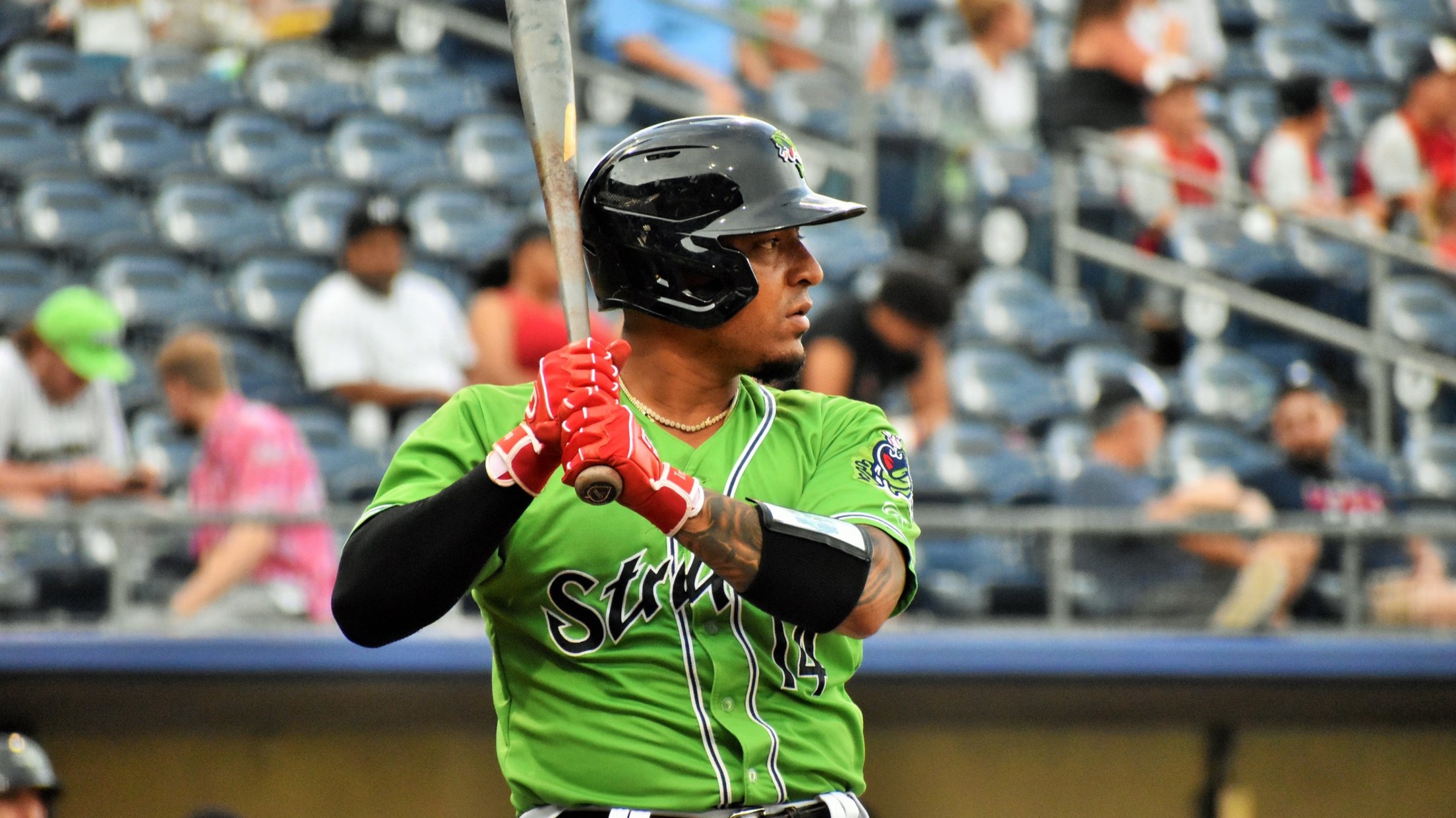 Chadwick Tromp drove in the tying and go-ahead runs for the Stripers on Saturday in Nashville. (Josh Conner)
NASHVILLE, Tenn.– For the second straight night, the Gwinnett Stripers (15-22) utilized timely hitting and strong relief pitching to defeat the Nashville Sounds (19-18) 4-3 at First Horizon Park. Chadwick Tromp delivered the tying and go-ahead RBIs, and Nick Solak's RBI single ended up being the difference in Gwinnett's second
NASHVILLE, Tenn.– For the second straight night, the Gwinnett Stripers (15-22) utilized timely hitting and strong relief pitching to defeat the Nashville Sounds (19-18) 4-3 at First Horizon Park. Chadwick Tromp delivered the tying and go-ahead RBIs, and Nick Solak's RBI single ended up being the difference in Gwinnett's second straight one-run win.
Decisive Plays: Yolmer Sanchez gave the Stripers a 1-0 lead in the fourth inning with a sacrifice fly scoring Vaughn Grissom. In the bottom of the fifth, Tanner Gordon made the only misstep of a strong start, yielding a two-run home run to Jon Singleton (5) to put Nashville ahead 2-1. Grissom led off the sixth with a double and scored on Tromp's double that caromed off the third-base bag, tying the game at 2-2. In the seventh, it was back-to-back RBI singles by Tromp and Solak that scored Hoy Park and Grissom to put Gwinnett up 4-2. Nashville scored on a Grant Holmes pickoff error in the eighth to cut it to 4-3.
Key Contributors: Tromp went 2-for-4 with a double and game-high two RBIs, while Grissom went 1-for-3 with a double, three runs, and one stolen base. Roddery Munoz (W, 1-2), Holmes (H, 3), and Kyle Wilcox (S, 1) combined to allow one run on six hits over the final 4.1 innings. Singleton went 3-for-5 with a homer and two RBIs for Nashville.
Noteworthy: Munoz earned his first career Triple-A win, while Wilcox converted his first career Triple-A save. After entering the series 1-4 in one-run games, the Stripers have notched consecutive 4-3 wins over Nashville. Sanchez walked in the seventh, extending his on-base streak to 13 games.
Next Game (Sunday, May 14): Gwinnett at Nashville, 3:05 p.m. ET at First Horizon Park. LHP Dylan Dodd (1-2, 7.50 ERA) for the Stripers vs. LHP Thomas Pannone (0-0, 2.31 ERA) for the Sounds. Broadcast: 2:50 p.m. on MyCountry993.com and the Bally Live app.
Next Home Game (Tuesday, May 23): Gwinnett vs. Durham, 7:05 p.m. ET at Coolray Field. Broadcast: 6:50 p.m. on MyCountry993.com and the Bally Live app. It's Family Value Tuesday, presented by Coolray Heating & Cooling, with hot dogs for $2 and desserts for $1.