Winans' Brilliant Start Leads Stripers to First Finale Win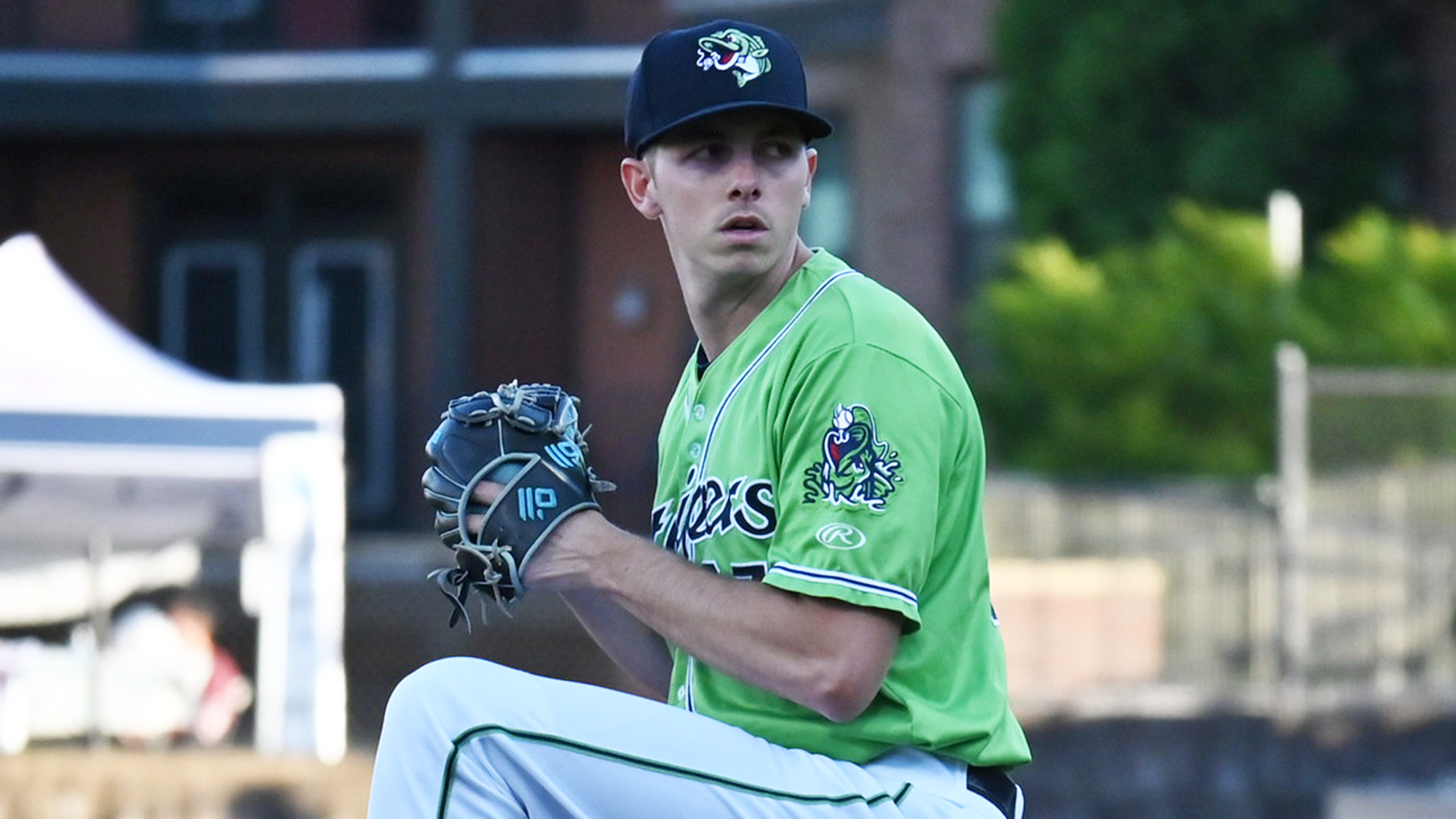 Allan Winans lowered his ERA to 2.98 with 6.0 scoreless, four-hit innings in his third quality start of the year on Sunday. (Ismael Caro)
MEMPHIS, Tenn.– Thanks to 6.0 scoreless, four-hit innings from right-hander Allan Winans, the Gwinnett Stripers (20-24) claimed victory on a Sunday for the first time this season, defeating the Memphis Redbirds (25-20) 7-1 at AutoZone Park. Decisive Plays: The Stripers scored all the runs they would need in the third
MEMPHIS, Tenn.– Thanks to 6.0 scoreless, four-hit innings from right-hander Allan Winans, the Gwinnett Stripers (20-24) claimed victory on a Sunday for the first time this season, defeating the Memphis Redbirds (25-20) 7-1 at AutoZone Park.
Decisive Plays: The Stripers scored all the runs they would need in the third inning, getting their first on an error by Memphis second baseman Kramer Robertson and adding two more on an RBI groundout by Yolmer Sanchez and sacrifice fly by Luke Waddell. In the fifth, Braden Shewmake smacked a two-run double and later scored on an error to make it 6-0. Forrest Wall lined a solo home run (3) just over the wall in right field in the ninth for a 7-0 advantage. The Redbirds avoided a shutout with Masyn Winn's RBI fielder's choice in the bottom of the ninth.
Key Contributors: Winans (W, 3-2) turned in his team-leading third quality start, striking out five, walking none, and scattering four hits over his 77-pitch, 55-strike outing. Joe Harvey pitched a scoreless seventh, and Dereck Rodriguez allowed one run on three hits over the final 2.0 innings to finish the game. Shewmake went 2-for-5 with a double and two RBIs, while Wall went 1-for-5 with a homer, two runs, one RBI, and one stolen base.
Noteworthy: With the win, the Stripers finished the road trip through Tennessee at 8-4, including 5-1 in Memphis. Gwinnett's Sunday victory improved the club to 1-7 in series finales this year. Sanchez extended his on-base streak to a team-best 19 games, going 2-for-4 with a double and one RBI. Winans lowered his team-best ERA to 2.98 in his sixth start of the season.
Next Game (Tuesday, May 23): Gwinnett vs. Durham, 7:05 p.m. ET at Coolray Field. Starting pitchers for the Stripers and Bulls are both TBD. Broadcast: 6:50 p.m. on MyCountry993.com and the Bally Live app. It's Family Value Tuesday, presented by Coolray Heating & Cooling, with hot dogs for $2 and desserts for $1.