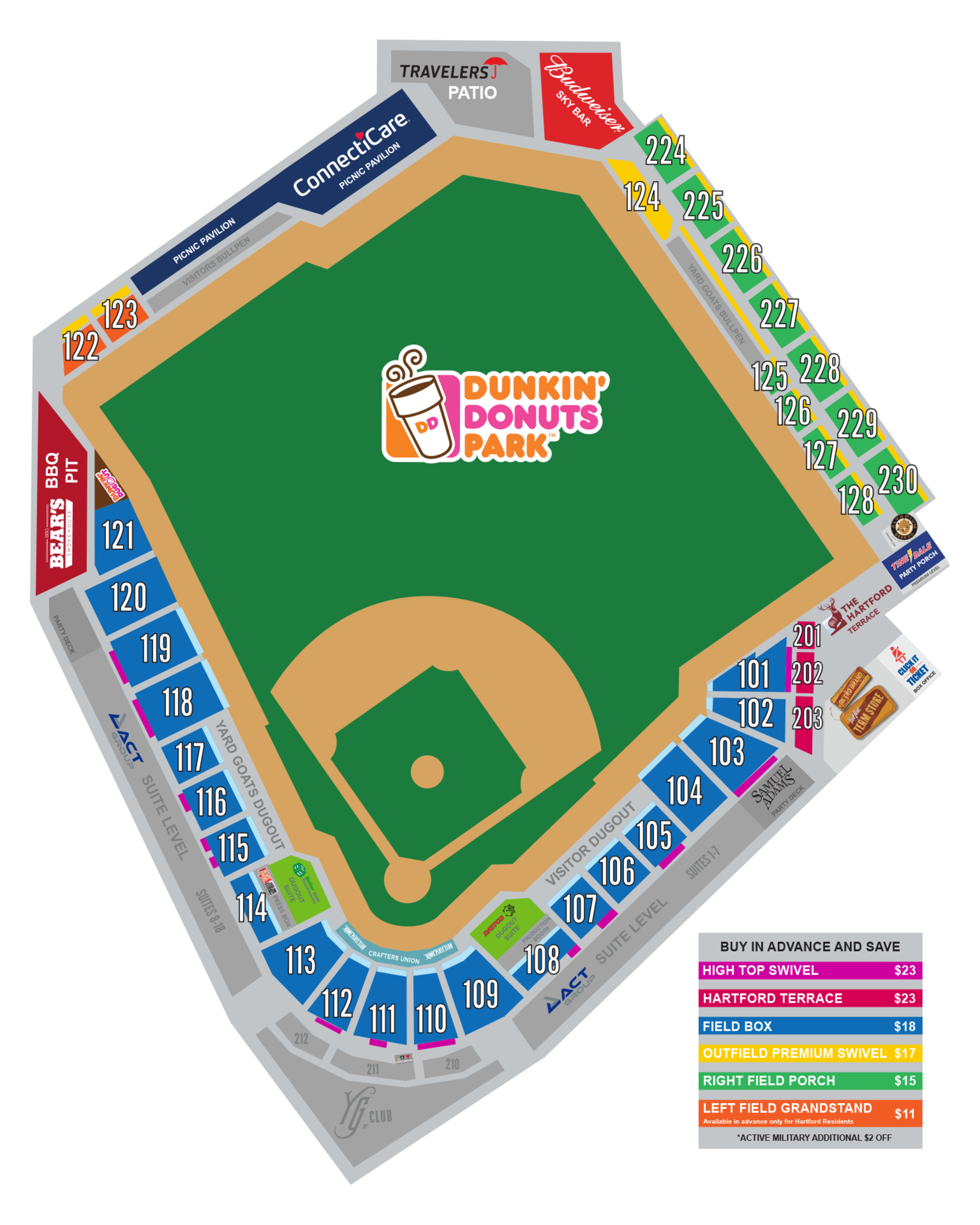 ADA Seating
ADA seating is available behind the back row of our sections at Dunkin' Donuts Park. Please call (860)246-4628 to speak to a ticket sales representative in order to ensure a seat that will meet your needs. An elevator behind Section 111 is accessible for those fans with tickets for the Premium Level or Dugout Suites. There is a ramp located on Pleasant Street, with access to the concourse or the Main Gates located at the intersection of Main and Trumbull are ADA accessible.
Click It or Ticket Box Office
Our online ticket sales system allows you to pick the individual seats you would like and print the tickets at home so you don't have to wait in line at Will Call! The Click It or Ticket Box Office will be located at the corner of Main & Trumbull Street at Dunkin' Donuts Park and is open:
Non Game Days:
Monday-Friday: 10am-5pm
Saturday: 10am-2pm
On Game Days:
Monday-Friday: 10am-End of Game
Saturday & Sunday: 10am-End of Game

Ticket Assurance
Assurance Transferable Ticket Program Tickets are fully transferable for equal or lesser value for all unused tickets for any game remaining within the regular 2022 home season. Tickets must not be scanned/ripped at the gate to be considered unused.
Transfers must be done in person at the Click It or Ticket box office or by mailing the tickets to the box office.