Here Comes Henry: 2021 No. 1 Overall Draft Pick Henry Davis Promoted to Indianapolis
Davis is currently ranked as the No. 60 prospect in MiLB by Baseball America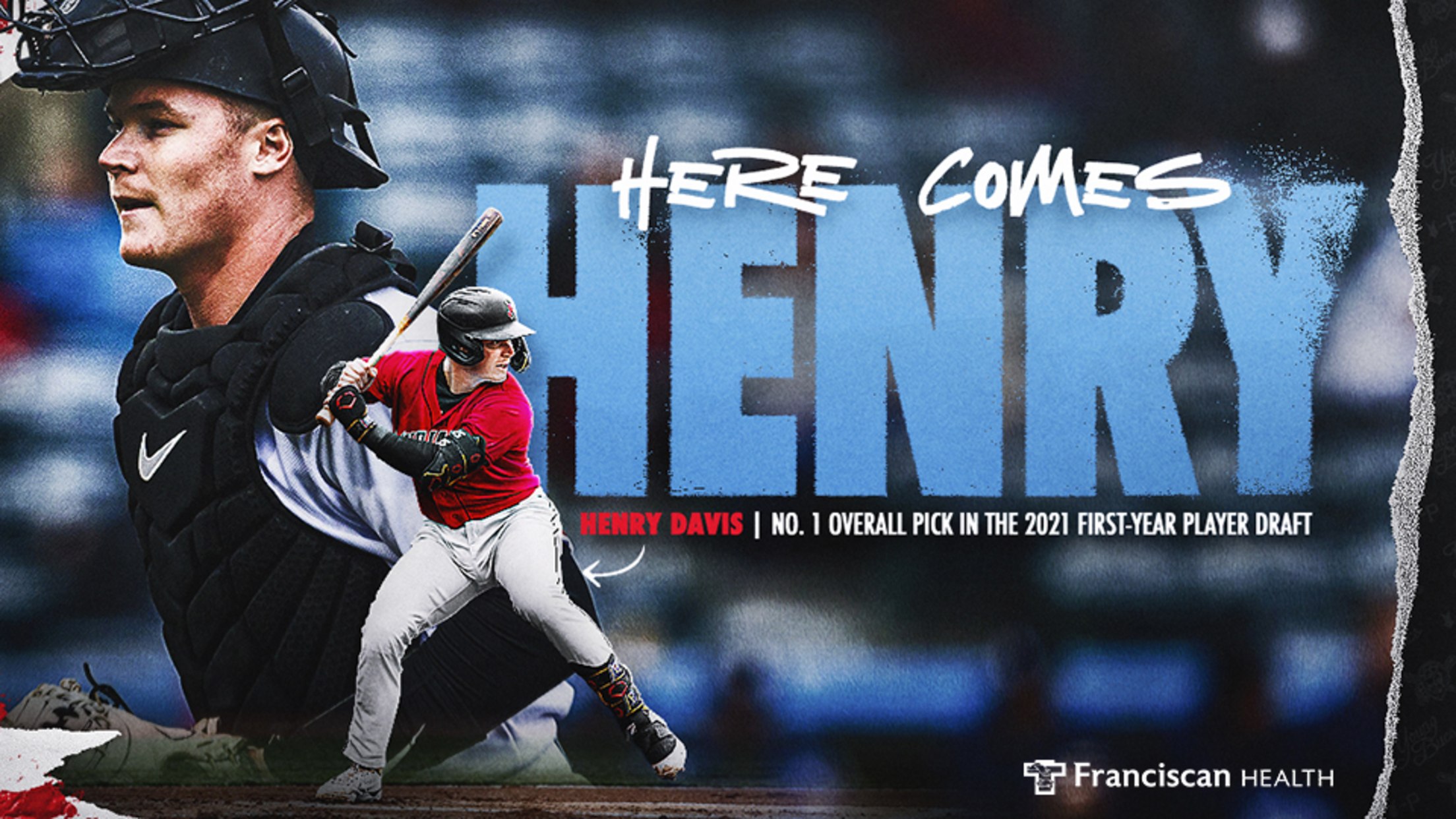 INDIANAPOLIS – The Indianapolis Indians, in conjunction with the Pittsburgh Pirates, today announced that catcher Henry Davis – the Pirates' No. 1 overall selection in the 2021 First-Year Player Draft – has been promoted from Double-A Altoona to Indianapolis. He will make his Triple-A debut tonight batting fifth as the
INDIANAPOLIS – The Indianapolis Indians, in conjunction with the Pittsburgh Pirates, today announced that catcher Henry Davis – the Pirates' No. 1 overall selection in the 2021 First-Year Player Draft – has been promoted from Double-A Altoona to Indianapolis. He will make his Triple-A debut tonight batting fifth as the Indians' starting backstop in their first of six games against the Omaha Storm Chasers at Victory Field and is set to become the fourth first overall draft pick in franchise history.
Davis, 23, appeared in 41 games with Altoona to begin the season and currently ranks among Eastern League leaders in on-base percentage (2nd, .433), OPS (2nd, .980), slugging percentage (4th, .547), home runs (T-6th, 10), total bases (T-8th, 81) and walks (T-9th, 32). He reached base safely in 37 of 41 games overall, including 28 out of 30 contests from April 15-May 28 in which he logged a .324 batting average (34-for-105) and led all Double-A batters with a .470 on-base percentage and 1.108 OPS.
Behind the dish this year with Altoona, Davis owned a .993 fielding percentage with just two errors in 279 total chances. He also had one outfield assist and two errors in 58.0 innings in right field with the Curve.
Davis will become the first position player selected No. 1 overall to play with the Indians in franchise history following right-handed pitchers Tim Belcher (1983 No. 1 overall, pitched for Indy in 1995), Bryan Bullington (2002 No. 1 overall, pitched for Indy in 2005, 2007-08) and Gerrit Cole (2011 No. 1 overall, pitched for Indy in 2012-14, 2016).
The Bedford, N.Y. native attended the University of Louisville (Ky.), where he ranked among ACC leaders in on-base percentage, batting average, hits, home runs, RBI, total bases and slugging percentage in 2021 while being named a finalist for the Buster Posey Award (college baseball's top catcher) in NCAA Division I. He was the first Louisville baseball player to be selected first overall, the fourth student-athlete taken No. 1 overall from Louisville regardless of sport, and the seventh different catcher selected first overall in MLB Draft history joining Steve Chilcott (1966), Mike Ivie (1970), Danny Goodwin (1971 and 1975), B.J. Surhoff (1985), Joe Mauer (2001) and Adley Rutschmann (2019).