Iowa Drops Second Straight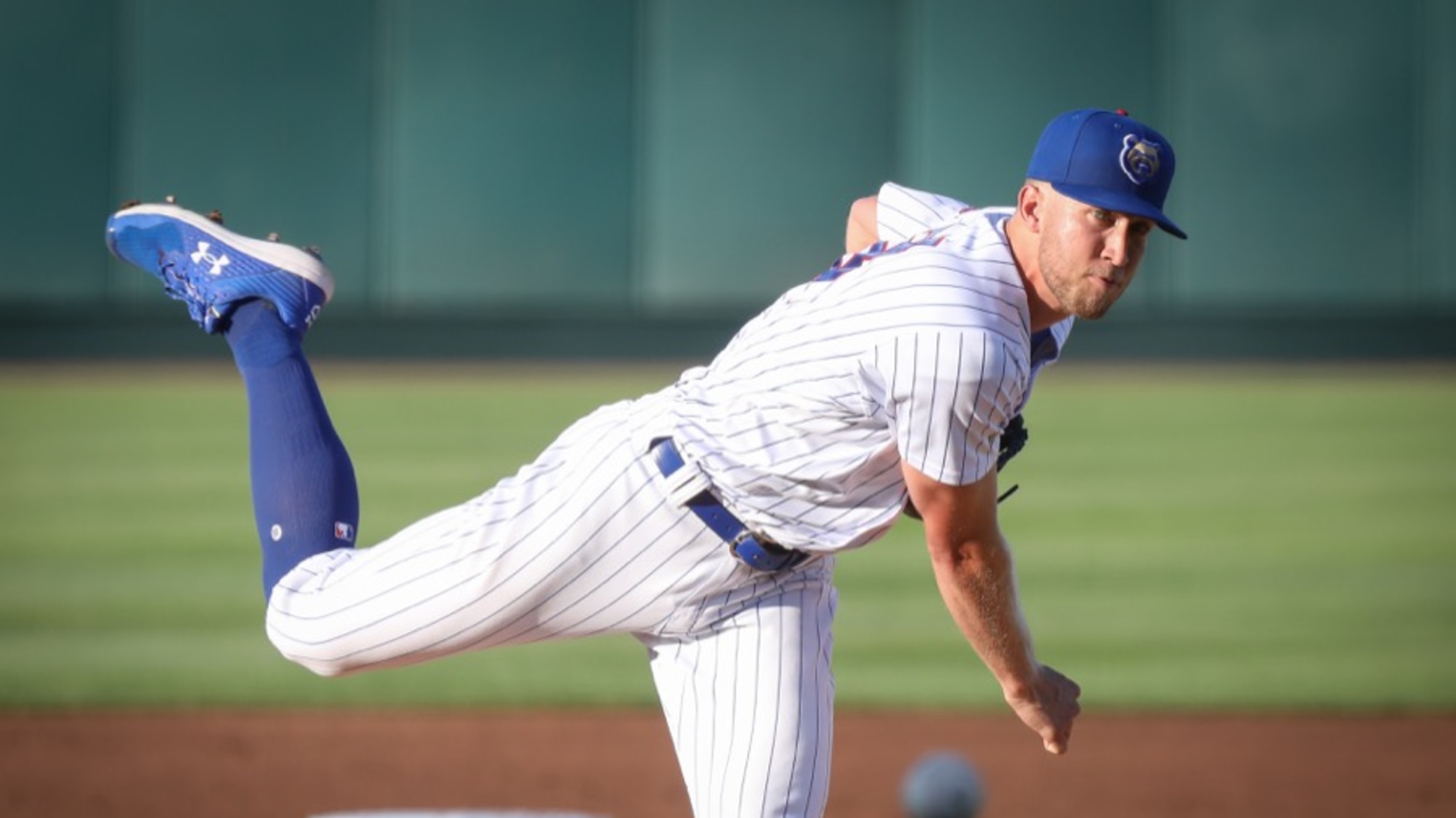 DES MOINES, IA – The Iowa Cubs (31-22) are in danger of losing their first home stand of the year after losing by a score of 5-3 to the Columbus Clippers (29-26), Saturday at Principal Park. Iowa got on the board with a sacrifice fly from Bryce Windham in the
DES MOINES, IA – The Iowa Cubs (31-22) are in danger of losing their first home stand of the year after losing by a score of 5-3 to the Columbus Clippers (29-26), Saturday at Principal Park.
Iowa got on the board with a sacrifice fly from Bryce Windham in the second inning, but their lead was short-lived. Columbus got two runs in the top of the third on a double from Bo Naylor, taking a 2-1 lead.
They added a third run on a balk in the sixth inning, marking the only three runs Caleb Kilian allowed. In his first start since turning 26, Kilian allowed three runs on four hits and one walk while striking out three in his six innings pitched.
He was replaced by Codi Heuer who allowed two runs on one swing of the bat from Chris Roller, as the Clippers padded their lead to 5-1. Trailing by four entering the ninth, Iowa fought back with two runs on a double from Yonathan Perlaza and a single by Nelson Velazquez.
With the tying run on first in a 5-3 game, Nick Madrigal grounded out to end the game and extend Iowa's losing streak to two.
POSTGAME NOTES:
Jared Young went 3-for-4 with two doubles and a walk tonight out of the three-hole, raising his batting average to .279 on the year.
Iowa's attendance of 10,692 was the most they have had in a game at Principal Park since August 30, 2019, against Memphis.
Iowa and Columbus will play the sixth and final game of their series tomorrow afternoon, with first pitch scheduled for 1:08 pm. You can listen to all Iowa Cubs games on Hope AM940 and stream them for free on the Bally Live App. For more information and tickets, visit www.iowacubs.com.