June 4 Games Notes: Iowa Cubs vs. Columbus Clippers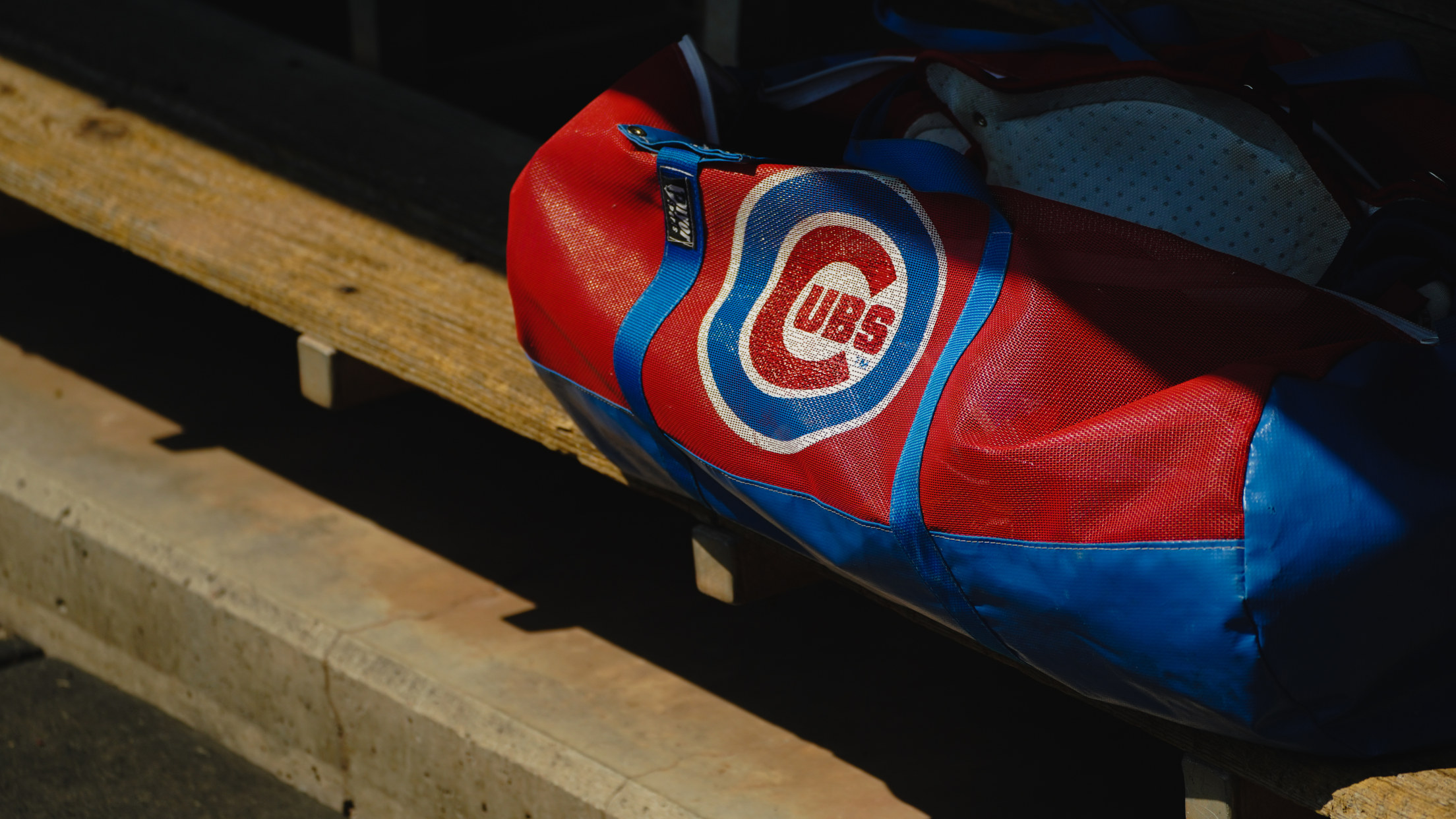 IOWA CUBS (31-22) vs. COLUMBUS CLIPPERS (29-26) Sunday, June 4, 2023 • 1:08 PM • Principal Park • Des Moines, IA RHP Riley Thompson (1-4, 7.46) vs. LHP Daniel Norris (2-3, 6.59)
IOWA CUBS (31-22) vs. COLUMBUS CLIPPERS (29-26)
Sunday, June 4, 2023 • 1:08 PM • Principal Park • Des Moines, IA
RHP Riley Thompson (1-4, 7.46) vs. LHP Daniel Norris (2-3, 6.59)
TODAY'S GAME: Iowa and Columbus are set to play the sixth and final game of their series today, with Columbus currently leading the series three games to two. Iowa will send Riley Thompson to the mound in search of his second win of the season. Thompson enters today's game with a 1-4 record and a 7.46 ERA, allowing 21 earned runs on 20 hits and 18 walks. He has struck out 30 batters and opponents are hitting .217 against him in his 25.1 innings with Iowa. In three games against the Clippers this year, the righty is 0-2 with a 19.29 ERA, allowing 10 earned runs on six hits and seven walks in 4.2 innings pitched. Opposite of Thompson will be Daniel Norris getting the nod for Columbus. The former I-Cub will face his old team for the fifth time this season, having gone 1-0 with a 3.68 ERA in his first four games (two starts). Overall this season, the southpaw is 2-3 with a 6.59 ERA in 12 games (seven starts), allowing 21 earned runs on 34 hits and 20 walks while striking out 25 batters. Opponents are hitting .296 against Norris in his 28.2 innings pitched this year.
UNDEFEATED NO MORE: For the first time this season, the Iowa Cubs lost a game that Caleb Kilian started after falling to Columbus last night by a score of 5-3. Iowa was a perfect 8-0 when the right-hander took the mound coming into last night's contest. It also marked the first loss at the Triple-A level this season for Kilian, who was 3-0 with a 4.58 ERA before Saturday's first pitch. Despite the loss going on Kilian's record, the recently turned 26-year-old gave the I-Cubs a quality outing. Over six innings of work, the 2019 draft pick allowed three runs on four hits, just one walk and struck out three. Kilian's outing marked just the third time this season that an Iowa pitcher recorded a quality start. The last quality start from an Iowa pitcher came from Kyle Hendricks on a Major League Rehab assignment back on May 20 in the first game of a doubleheader against Indianapolis. The loss was also the first time this season where Iowa did not come away with a victory when its starting pitcher logged six or more innings.
TROUBLE AT THE PLATE: What started as a hot hitting season for Iowa has turned in the other direction over the last month or so. Iowa came out of the gates blazing with a team batting average of .292 in the month of April. In May, the I-Cubs followed with a meager .239 average. In this series versus Columbus to end May and start the month of June, Iowa is hitting at a clip of just .229. In last night's loss, the I-Cubs struck out a total of 13 times, which ranks as the second most strikeouts by the team in a game this season. The most strikeouts in a game by Iowa this season is 14, which has been done on three separate occasions with the most recent time being on May 10 versus Toledo. Out of the 11 different batters Iowa sent to the plate versus Columbus last night only two, Yonathan Perlaza and Nick Madrigal, did not strikeout. Despite the low average this series, Iowa has still managed to score an average of five runs per game against the Clippers in the series.
DOUBLE OR NOTHING: Outfielder Yonathan Perlaza has been seeing the ball well at the plate as of late and has a batting average of .308 on the year, which ranks first among qualified players on Iowa's active roster. He has also had a knack for hitting doubles with 14 on the year, which also leads the team. In the first five games versus Columbus this series, the Venezuela native has racked up five doubles with three coming in the suspended June 1 contest. Perlaza's third double in that game was the biggest, as it came in the bottom of the ninth and cleared the bases to tie the game at 8-8 and force extra innings. Over his last 14 games, Pelaza has hit at least one double in 10 of them. The 24-year-old also went on a four-game stretch between May 18-23 recording a double in each game.
AROUND THE HORN: With Tyler Duffey being released to free agency, relief pitcher Bailey Horn takes over as the team leader in wins. Horn holds a record of 4-1 with a 2.25 ERA this season. The left-hander has totaled 13 strikeouts compared to just six walks over 12 innings of work and is holding opponents to just a .171 hitting clip, which is the best mark by a reliever on Iowa's staff who has thrown 10 or more innings. Since being promoted to Iowa from Tennessee on April 29, Horn has appeared in 11 games and with his four wins over that span he has earned the win in 36-percent of his outings with Iowa this year.
MORE THAN OKAY: Anthony Kay has been another solid relief pitcher to come out of the bullpen for Iowa as of late. Kay made a brief appearance in last night's game, facing only two batters, but did not allow a hit or a run and recorded a strikeout. Over his last four outings, which has totaled to 4.2 innings of work, the left-hander has not allowed a hit or a run and has racked up five strikeouts to just three walks allowed. On the year, the former first round draft pick back in 2016 has a record of 0-0 with a 4.81 ERA, 27 strikeouts, and 14 walks.
AGAINST COLUMBUS: With Iowa's second consecutive loss last night, Columbus now leads the series 3-2 entering today's finale. The Clippers also evened the season series at 7-7 with their two-run victory last night. Iowa is still two games over the .500 mark against Columbus at Principal Park this season, going 5-3 in that category.
SHORT HOPS: Iowa is in danger of losing their first series at home and second of the year, with their first series loss also at the hands of Columbus when they lost four-of-six at Huntington Park from May 2-7...Last night's contest between Columbus and Iowa was the largest Principal Park crowd of the season, and at 10,692, marked the most fans at an I-Cubs game since they had 10,724 on August 30, 2019, against the Memphis Redbirds...Iowa is 5-7 at home in night games this year, going 15-15 overall this season at night...the I-Cubs got thrown out at the plate on two perfect relays last night and ended up losing the game by those two runs, at 5-3.