Iowa Beats Themselves in Fifth Straight Loss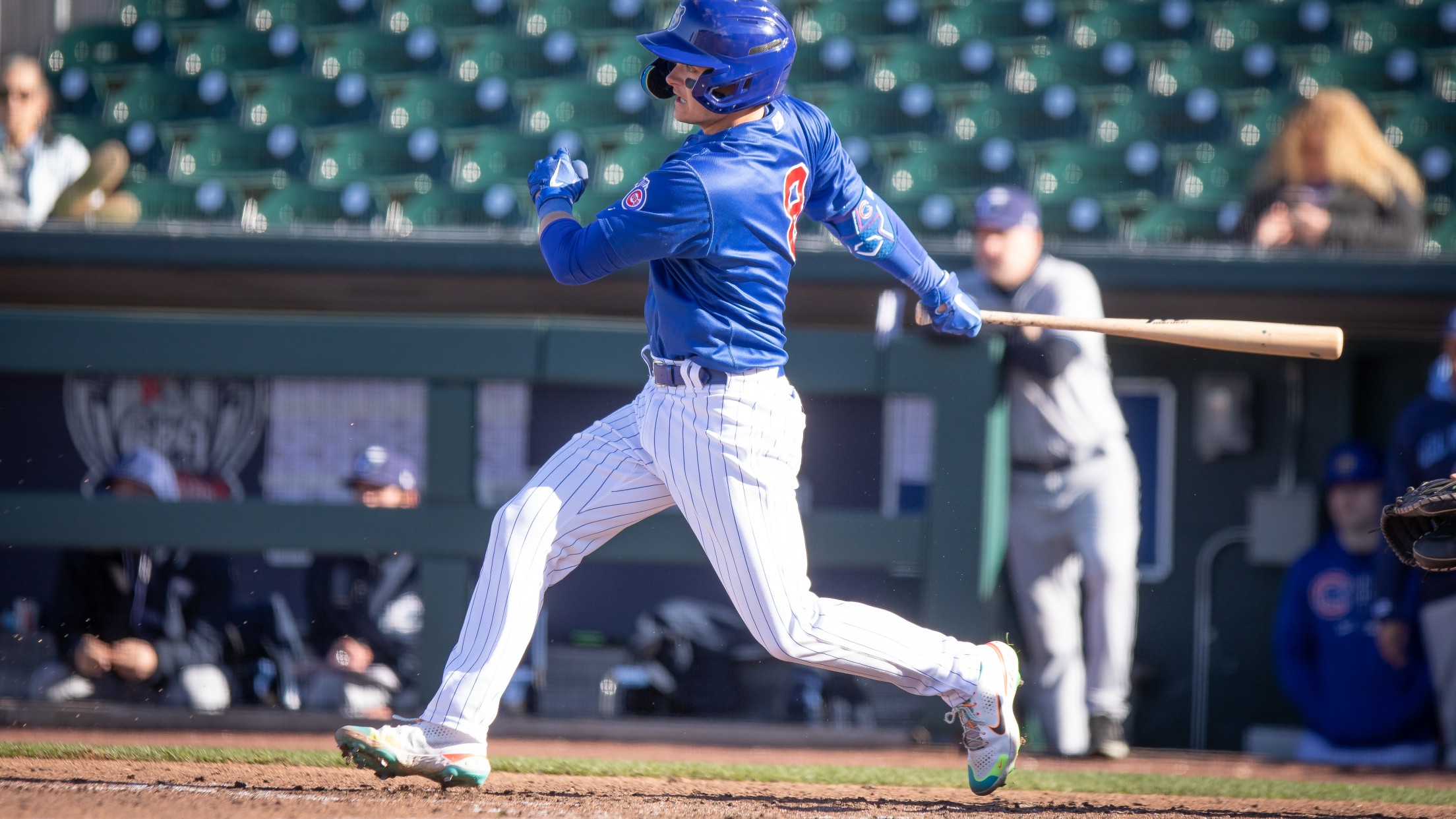 ST. PAUL, MN – The Iowa Cubs (31-25) surrendered double-digit runs for the third consecutive game, dropping game two of the series to the St. Paul Saints (34-23) by a score of 11-6, Wednesday at CHS Field. Jared Young started the scoring with an RBI single in the top of
ST. PAUL, MN – The Iowa Cubs (31-25) surrendered double-digit runs for the third consecutive game, dropping game two of the series to the St. Paul Saints (34-23) by a score of 11-6, Wednesday at CHS Field.
Jared Young started the scoring with an RBI single in the top of the first to give Iowa a 1-0 lead. St. Paul didn't trail for long, as an Edouard Julien knocked an RBI double followed by an RBI single by Chris Williams to give the Saints a 2-1 advantage.
They padded the lead in the third inning on a three-run home run by Jair Camargo, his second home run in as many days, boosting the Saints' lead to 5-1. Iowa got the three runs right back in the top of the fourth on three bases loaded walks and regained the lead in the sixth on an RBI single by Bryce Windham and a ground out by Yonathan Perlaza.
Once again, Iowa's lead didn't last, as three straight walks and a hit batter pushed across two runs followed by a sacrifice fly to give St. Paul an 8-6 lead. The Saints scored three more in the seventh inning on yet another home run from Camargo and a two-run single by Jose Miranda.
Up 11-6, Patrick Murphy recorded the final six outs without allowing a run to secure the second win of the series for the Saints and hand Iowa their fifth straight loss.
POSTGAME NOTES:
Jared Young went 3-for-4 with a run scored, a run batted in and a walk out of the three-hole. His three hits tied for the team lead and rose his batting average to .292 on the year.
Ryan Jensen made his Triple-A debut tonight, pitching 1.0+ innings of relief. He allowed three earned runs on one hit and three walks while striking out two.
Nick Madrigal went 3-for-5 with two runs scored, raising his batting average to .486 in 10 games since being optioned to Iowa. The infielder has two or more hits in seven of the 10 contests, including back-to-back three-hit performances.
Iowa and St. Paul will play games three and four of their seven-game series tomorrow from CHS Field, with first pitch of the doubleheader slated for 5:37 pm. You can listen to all Iowa Cubs games on Hope AM940 and stream them for free on the Bally Live App. For more information and tickets, visit www.iowacubs.com.