June 9 Game Notes: Iowa Cubs @ St. Paul Saints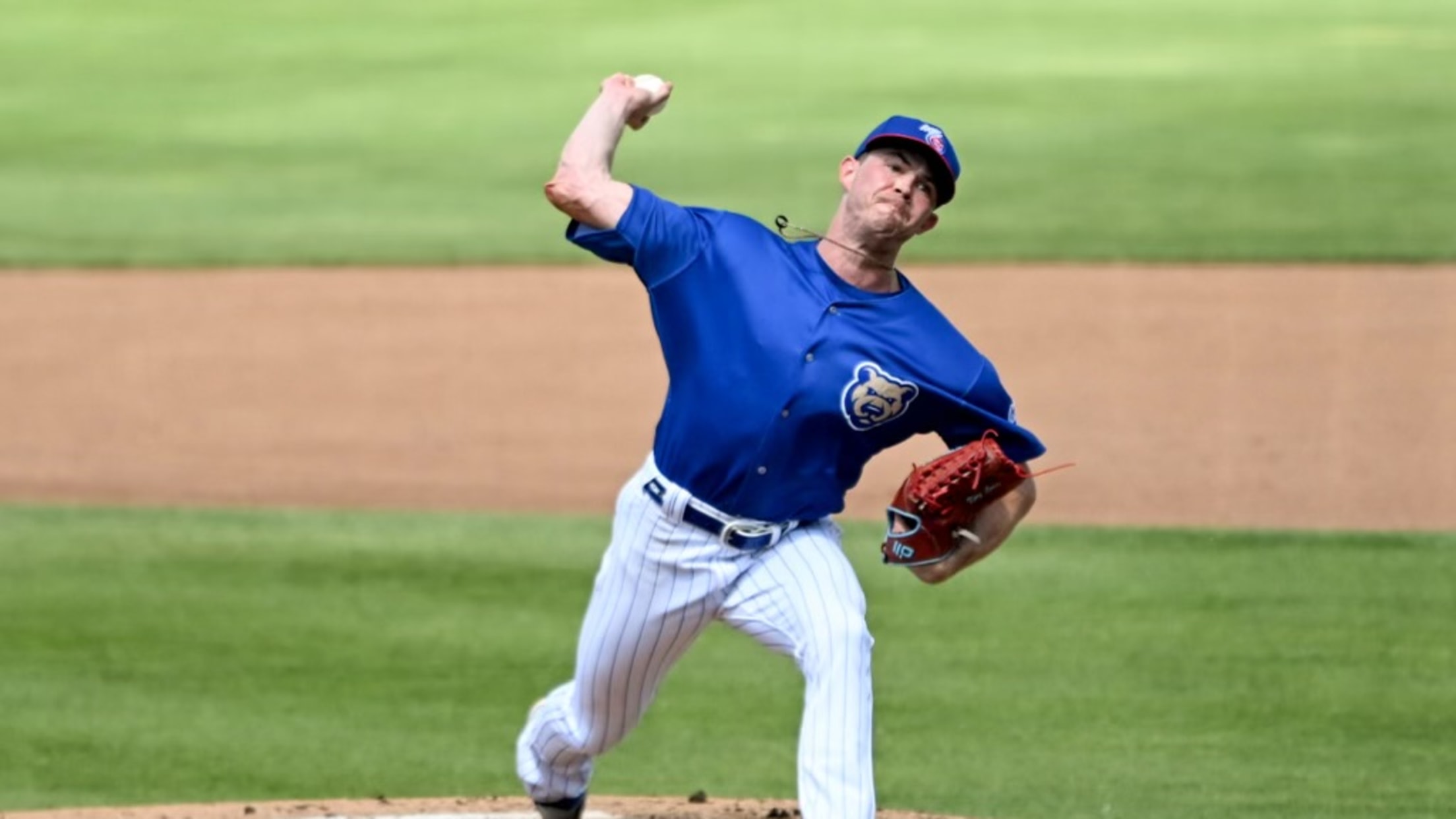 IOWA CUBS (32-26) @ ST. PAUL SAINTS (35-24) Friday, June 9, 2023 • 7:07 PM • CHS Field • St. Paul, MN RHP Caleb Kilian (3-1, 4.57) vs. LHP Brent Headrick (3-1, 4.54)
IOWA CUBS (32-26) @ ST. PAUL SAINTS (35-24)
Friday, June 9, 2023 • 7:07 PM • CHS Field • St. Paul, MN
RHP Caleb Kilian (3-1, 4.57) vs. LHP Brent Headrick (3-1, 4.54)
TONIGHT'S GAME: Iowa and St. Paul are set to play game five of their seven-game series tonight, with Caleb Kilian getting the ball for the I-Cubs. Kilian is coming off one of his best starts of the year in which he allowed three runs on four hits and a walk while striking out three batters over 6.0 innings of work. The No. 17 ranked prospect in the Cubs' system suffered his first loss of the season in that outing, moving his record on the year to 3-1 with a 4.57 ERA. He has allowed 21 earned runs on 41 hits and 14 walks while striking out 34 batters in his 41.1 innings pitched. In one outing against the Saints this year, he allowed just one earned run on four hits and three walks, striking out one in 4.0 innings. Brent Headrick gets the nod for the Saints, set to pitch in his ninth game making his sixth start of the year for St. Paul. The southpaw enters tonight's game with a 3-1 record and a 4.54 ERA, allowing 19 earned runs on 43 hits and 10 walks while striking out 48 batters in his 37.2 innings pitched. His 10 walks are the least for any pitcher on St. Paul's active roster with more than 18.0 innings pitched, while his 48 strikeouts are first on the active roster. In his first game of the year, he allowed five earned runs on eight hits including two home runs, one walk and four strikeouts in 4.0 innings against the I-Cubs.
STRUGGLES ON THE MOUND: It's been a tough go for relief pitcher Keegan Thompson ever since he was optioned to Iowa after starting the 2023 season up in the Major Leagues with Chicago. The struggles continued for the right-hander during his outing in game two of last night's doubleheader against St. Paul. Thompson followed Anthony Kay, who was making a spot start, and the momentum of the game turned in favor of St. Paul in the fourth inning as the Saints rallied from a 6-2 deficit to tie the game while Thompson was on the mound. In just one inning of work he allowed four runs on four hits to go along with three walks. Thompson has pitched in just five games for Iowa and owns an ERA of 21.00. He has totaled six innings in those five outings and has allowed 14 runs off 12 hits to go along with 13 walks compared to nine strikeouts.
WICK'S RETURN: It had been almost a month since the last time Rowan Wick made an appearance in a game after spending some time on Iowa's development list. The right-hander made his return to action last night against St. Paul in the first game of the doubleheader, however. The reliever followed Ben Brown and made quick work of the four batters he faced in St. Paul's lineup. Over 1.2 innings of work, Wick didn't allow a hit, run, or walk and struck out one batter. He was credited with the win, which was his first of the season, as Iowa snapped its five-game losing by defeating the Saints, 13-3.
HIT OR MISS: Chase Strumpf hit his third home run in nine games during game one of the doubleheader against St. Paul last night. The infielder was promoted to Iowa from Double-A Tennessee on May 30 and has shown off his power at the plate in that time. Strumpf has totaled six hits since joining Iowa and half of them have gone for home runs. However, Strumpf has also struck out a fair amount as well. In the nine games he has played in an I-Cub jersey, Strumpf has totaled 29 at-bats. Out of those 29 at-bats, 13 have resulted in a strikeout. That equates to 45-percent of his at-bats ending in a strikeout. Overall, Strumpf has tallied 39 plate appearances in his time with Iowa and he is sitting at a 33-percent strikeout rate, which is the highest on the team.
THE NIGHT IS YOUNG: Infielder Jared Young has had a hot bat for Iowa over the past couple of weeks mainly hitting out of the three-hole. Young was raking at the plate again in last night's double header against St. Paul by going 4-for-8 at the dish with three runs scored, a home run, and five RBI over the two games. Young collected three hits in the first game of the night, which marked the fifth time this season, and the second time this series, that Young has recorded three-hits in a game. He now leads Iowa in three-hit performances on the season. Over his past 18 games, which dates to May 20, Young has hit safely in 13 of those contests. During that span the Canadian national has totaled a batting average of .369 (24-for-65) with five doubles, two home runs, and 13 RBI. All five of Young's three-hit performances have come since May 20 as well. He also recorded his longest hitting streak of the season at six games between May 20-26 and is currently riding a four-game hit streak, which is tied for the longest active hitting streak by an I-Cub.
AGAINST ST. PAUL: Iowa and St. Paul split the doubleheader last night, with Iowa getting their first win of the series, but also taking their third loss to go down 3-1 in the seven-game set. With the win and loss, Iowa trails the season series by one as well, at 5-4. The 10-run victory in game one helped the scoring deficit of the series so far, as despite trailing by two games, Iowa has been outscored by just two runs, at 31-29. Iowa enters tonight's game with a 27-41 all-time record against the Saints, going 18-26 here at CHS Field since 2021.
SHORT HOPS: With his home run in game one of the doubleheader last night, Jair Camargo has now hit a home run in three straight games against Iowa, hitting .417 (5-for-12) with four home runs and 10 runs batted in…last night was Iowa's second doubleheader split of the season, both coming against St. Paul; the I-Cubs are now 2-2-1 in doubleheaders.