Iowa's Offense Wakes Up in Game Three Win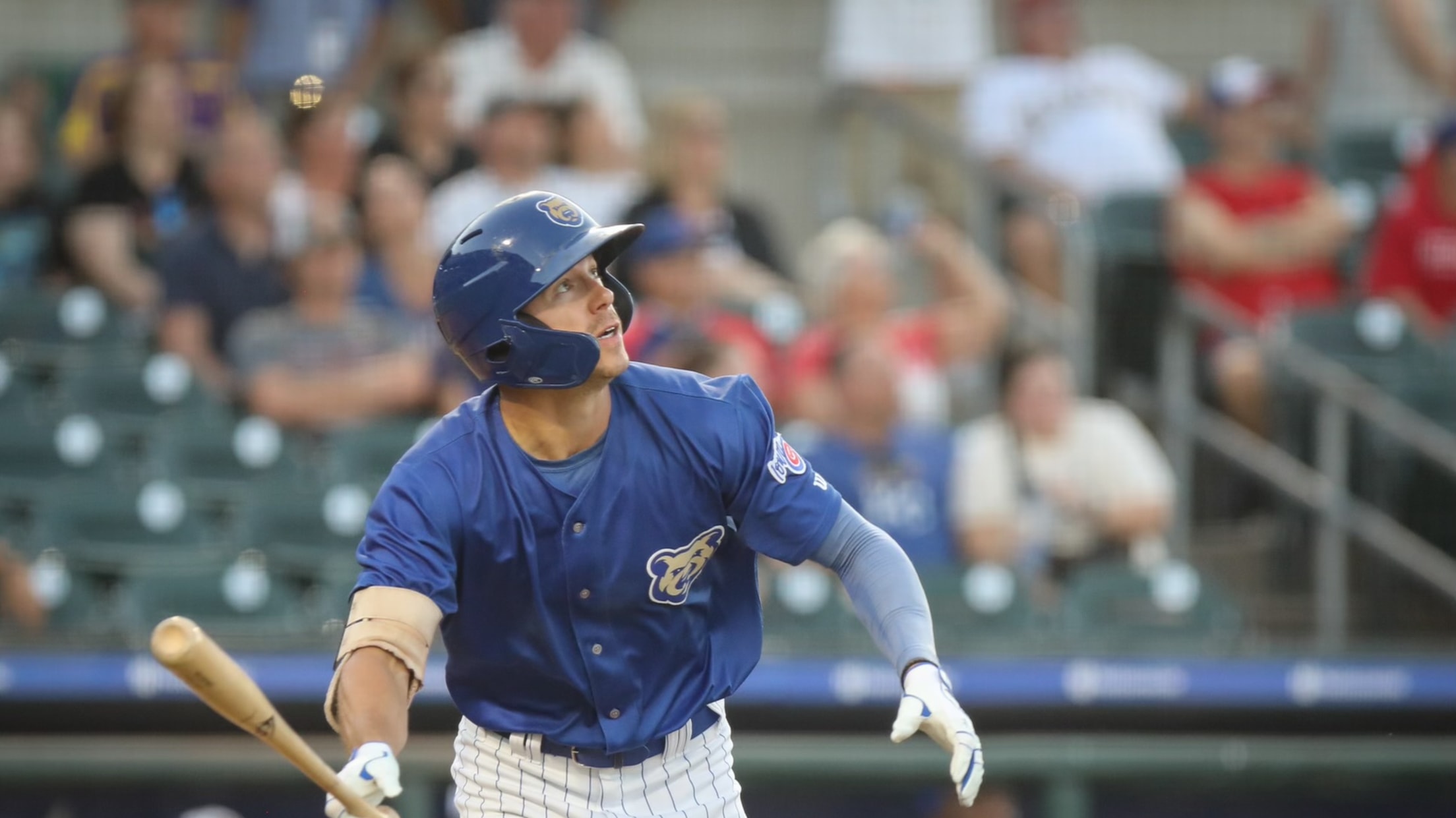 NASHVILLE, TN – The Iowa Cubs (27-18) registered 12 runs on 17 hits, defeating the Nashville Sounds (24-23) by a score of 12-5, Thursday at First Horizon Park. As they did in last night's game, Nashville got on top in the first inning with a two-run home run from Luke
NASHVILLE, TN – The Iowa Cubs (27-18) registered 12 runs on 17 hits, defeating the Nashville Sounds (24-23) by a score of 12-5, Thursday at First Horizon Park.
As they did in last night's game, Nashville got on top in the first inning with a two-run home run from Luke Voit after a costly error by Iowa to take a 2-0 lead.
Iowa got a run back in the second inning on an RBI single from Darius Hill, but the Sounds grew their lead back to two with a run of their own in the inning on a sacrifice fly. The second inning ended with Nashville up 3-1, but started a long scoring streak for Iowa.
The streak lasted from the second to the seventh inning, as they scored in each frame to balloon their lead to 11-3. The I-Cubs got two, two-run singles and an RBI double from Miguel Amaya, an RBI single and double from David Bote and an RBI single by Jared Young to highlight the scoring.
Each of those three players for Iowa had three hits, as did Nelson Velazquez, who hit a solo home run in the ninth inning to give Iowa their 12th run of the game. Nashville scored a run on a solo home run from Jon Singleton in the eighth inning and Alex Jackson in the ninth, but the game was already out of reach, as Iowa gained a 2-1 series advantage with their 12-5 win.
POSTGAME NOTES:
Daniel Palencia made his Triple-A debut tonight for Iowa, throwing a scoreless inning of relief. The righty allowed one walk while striking out two in the outing.
Jared Young had his second three-hit game of the series, going 3-for-5 with an RBI out of the eight-hole.
Hayden Wesneski made his second start for the I-Cubs tonight, tossing four innings while allowing just one earned run. He allowed two hits and two walks while striking out four.
Iowa and Nashville will play game four of their six-game series tomorrow night, with first pitch from First Horizon Park scheduled for 6:35 p.m. You can listen to all Iowa Cubs games on Hope AM940 and stream them for free on the Bally Live App. For more information and tickets, visit www.iowacubs.com.