May 26 Game Notes: Iowa Cubs @ Nashville Sounds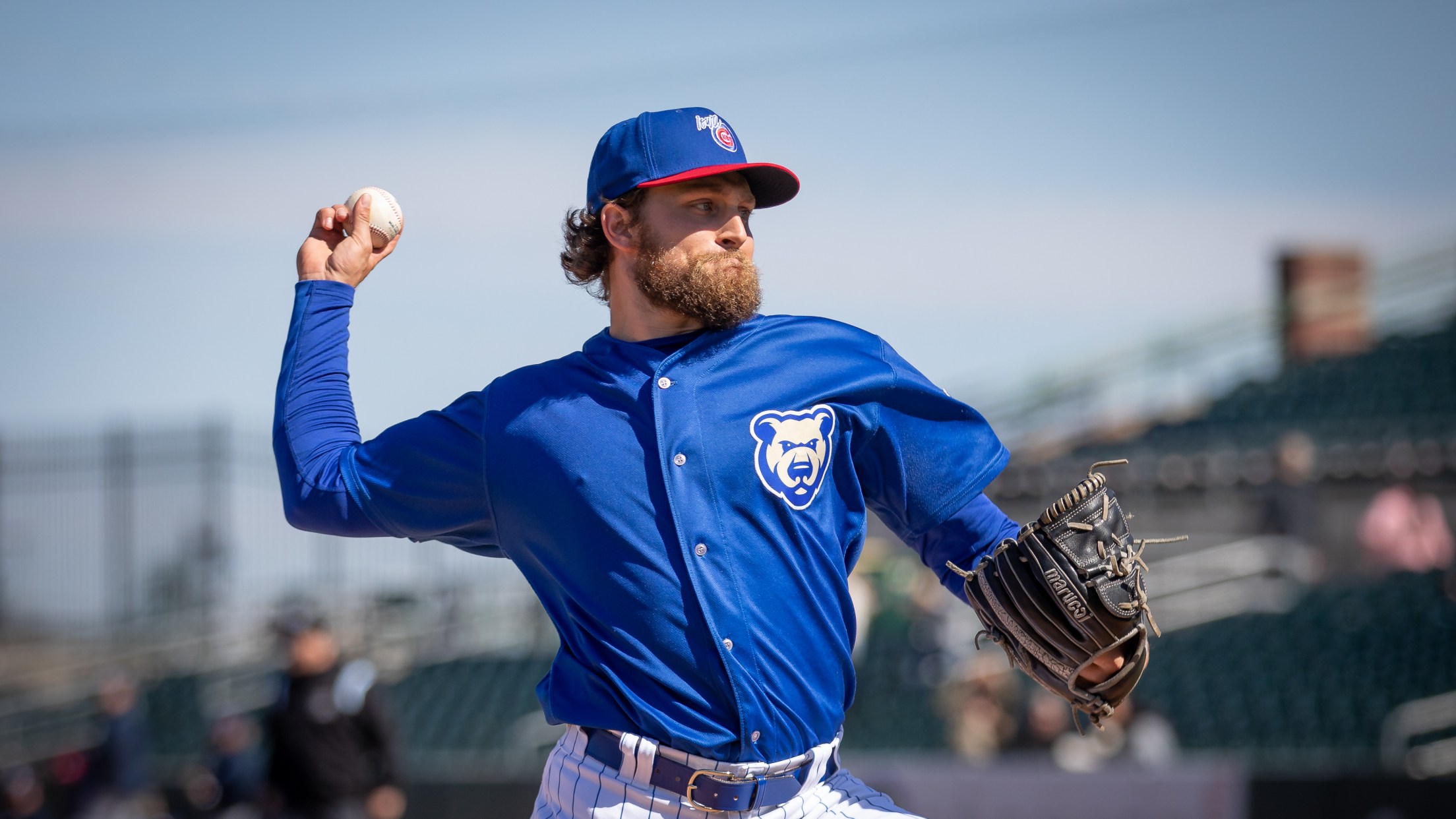 IOWA CUBS (27-18) @ NASHVILLE SOUNDS (24-23) Friday, May 26, 2023 • 6:35 PM • First Horizon Park • Nashville, TN RHP Nick Neidert (3-2, 3.66) vs. LHP Thomas Pannone (1-0, 2.66)
IOWA CUBS (27-18) @ NASHVILLE SOUNDS (24-23)
Friday, May 26, 2023 • 6:35 PM • First Horizon Park • Nashville, TN
RHP Nick Neidert (3-2, 3.66) vs. LHP Thomas Pannone (1-0, 2.66)
TONIGHT'S GAME: The I-Cubs and Sounds will play game four of their six-game series tonight, with Nick Neidert taking the ball for Iowa. Neidert is Iowa's innings leader coming into tonight's contest, with 32.0 innings pitched in eight games (seven starts). The righty has allowed 13 earned runs on 40 hits and 11 walks while striking out 25 batters, leading to a 3-2 record with a 3.66 ERA. Neidert is set to make his first start since May 12 when he spun five scoreless innings. His last outing came on May 18 at Indianapolis, as he spun 2.0 innings of relief, allowing a run on two hits while striking out three. Opposite of Neidert will be Thomas Pannone toeing the rubber for the Sounds. Pannone enters tonight's game with a 1-0 record and a 2.66 ERA, allowing seven earned runs on 20 hits and just six walks. The southpaw has struck out 20 batters compared to those six walks over his 23.2 innings pitched, as opponents are hitting just .227 against him.
AMAYA AT THE PLATE: Catcher Miguel Amaya has been a welcomed addition to the Iowa roster after making his major league debut and spending a week with Chicago earlier this month. It was an admittedly slow start at the Triple-A level for the Cubs' No. 14 ranked prospect when he went 0-for-6 with four strikeouts over his first two games with Iowa. The Panama native then had himself a day in his third game as an I-Cub with a 4-for-4, two double, and one RBI performance versus Toledo. Amaya flashed that offensive ability again in last night's 12-5 victory over Nashville by being the top producer, going 3-for-5 with two doubles and four RBI. After his performance last night, Amaya is now hitting at a clip of .345 (10-for-29) with four doubles and six RBI through his first nine games with the I-Cubs.
PALENCIA'S NEW PLACE: The I-Cubs had another pitching prospect make his Triple-A debut this season, with Daniel Palencia coming in for a relief appearance in last night's contest. The No. 13 ranked prospect in the Cubs' organization, according to MLB.com, tossed just one inning but did not allow a run or a hit and struck out two batters to go along with one walk. Prior to joining the I-Cubs, Palencia was with Double-A Tennessee and had made five starts for a record of 0-0 with a 5.87 ERA, nine walks, and 18 strikeouts.
YONATHAN & YOUNG: A pair of I-Cubs have active hitting streaks going in Yonathan Perlaza and Jared Young. Perlaza is currently on a six-game hitting streak, while Young is right behind on a five-game streak. These are the longest current active hitting streaks for Iowa. So far in the series against the Sounds, the duo has combined to hit at a clip of .440 (11-for-25) with two RBI and two doubles. Individually, Perlaza is 4-for-12 (.333) with two doubles and one RBI and Young is 7-for-13 (.538) with one RBI against Nashville pitching. In last night's offensive explosion, Perlaza went 1-for-4 with a double and Young went 3-for-5 with an RBI. For Young, it was his second time with a three-hit performance over his current hitting streak and the second time this series recording three-hits in a game, as he did so in the series opener on Tuesday night.
ALL HE DOES IS HIT: The 2022 minor league hits leader is back at it again as he has recorded a hit in 12 of his last 13 games. In last night's victory, Darius Hill went 2-for-6 at the dish with a double and an RBI, helping Iowa's offense to 12 runs. So far in the series against Nashville, Hill has recorded at least one hit through each of the first three games and is hitting at a clip of .286 (4-for-14). The Dallas, TX, native also launched his first home run of the 2023 season as he took the very first pitch of the series opener over the right field fence on Tuesday night. Over the past two weeks, the outfielder tallied a nine-game hitting streak from May 9-May 21 where he went 13-for-42 (.310) with three doubles and six RBI. The nine-game hitting streak for Hill was the third-longest hitting streak by an I-Cub this season. The only game in which the 2019 draft pick did not record a hit over this recent stretch came in the series finale against Indianapolis on Sunday, going 0-for-5. On the season, Hill has racked up 32 total hits which ranks third on Iowa's roster.
ERRORS FOR ALL: It was a bit sloppy on the defensive side of things in game three of the series between Iowa and Nashville last night with a total of six errors between the two squads. Both the I-Cubs and Sounds committed three errors and the six total errors rank as the second-highest total in a game that Iowa has played in 2023. The game with the most errors that Iowa has participated in this season came on April 22 on the road against Buffalo. There were seven total errors in that game, two by Iowa and five by Buffalo. The three errors last night also tied the season-high for errors in game by Iowa. The other time the I-Cubs committed three errors in game happened on April 14 versus Omaha. While Nashville had three different players charged with errors last night (Luis Urías – throwing, Michael Reed – fielding, and Eddy Alvarez – throwing), Sergio Alcántara was charged with all three errors for Iowa (two fielding and one throwing). Alcántara now has committed a total of 11 errors for the season, which leads not only Iowa but the International League as well.
AGAINST NASHVILLE: Iowa regained the series lead with their victory last night, going up in the series two games to one entering game four tonight. They cut into their series run deficit with their seven-run victory last night, as they enter tonight's contest being outscored by Nashville by just one run through the first three games, at 19-18. Iowa is 75-104 all-time on the road against Nashville and 165-191 overall all-time against the Sounds coming into tonight.
SHORT HOPS: Nelson Velazquez entered last night's game 0-for-8 with three strikeouts in the series, but turned it around with a 3-for-5 game, scoring three times while also clubbing a solo home run…last night marked Iowa's first road win against a left-handed starting pitcher this year, moving to 1-3 on the road and 7-6 overall against left-handed starters…the I-Cubs are now 3-0 in road games when they commit two or more errors after winning last night in a three-error game…Iowa's offense exploded for 12 runs on 17 hits last night after scoring just 15 runs in the previous six games combined.