Jumbo Shrimp Name & Logos
Introducing a new chapter in Jacksonville Baseball...
...the JACKSONVILLE JUMBO SHRIMP, embracing the heart of Jacksonville's identity and heritage. As Florida's largest city, yet in many ways a richly connected and close-knit community, Jacksonville is truly a Big Small Town. It has unique water geography as the River City on the First Coast. The Jacksonville Jumbo Shrimp represents those themes and expresses the affordable family fun of Minor League Baseball.
At the ballpark, only the team name, colors, and look on the field will change as part of the new identity. We are still committed to delivering the best possible fan experience, entertainment and affordable family fun at the ballpark, and be actively involved in the Jacksonville community. The cost to come to a game has not changed; our tickets still start at just $5, and our ticket plan holders get the same (and more) benefits.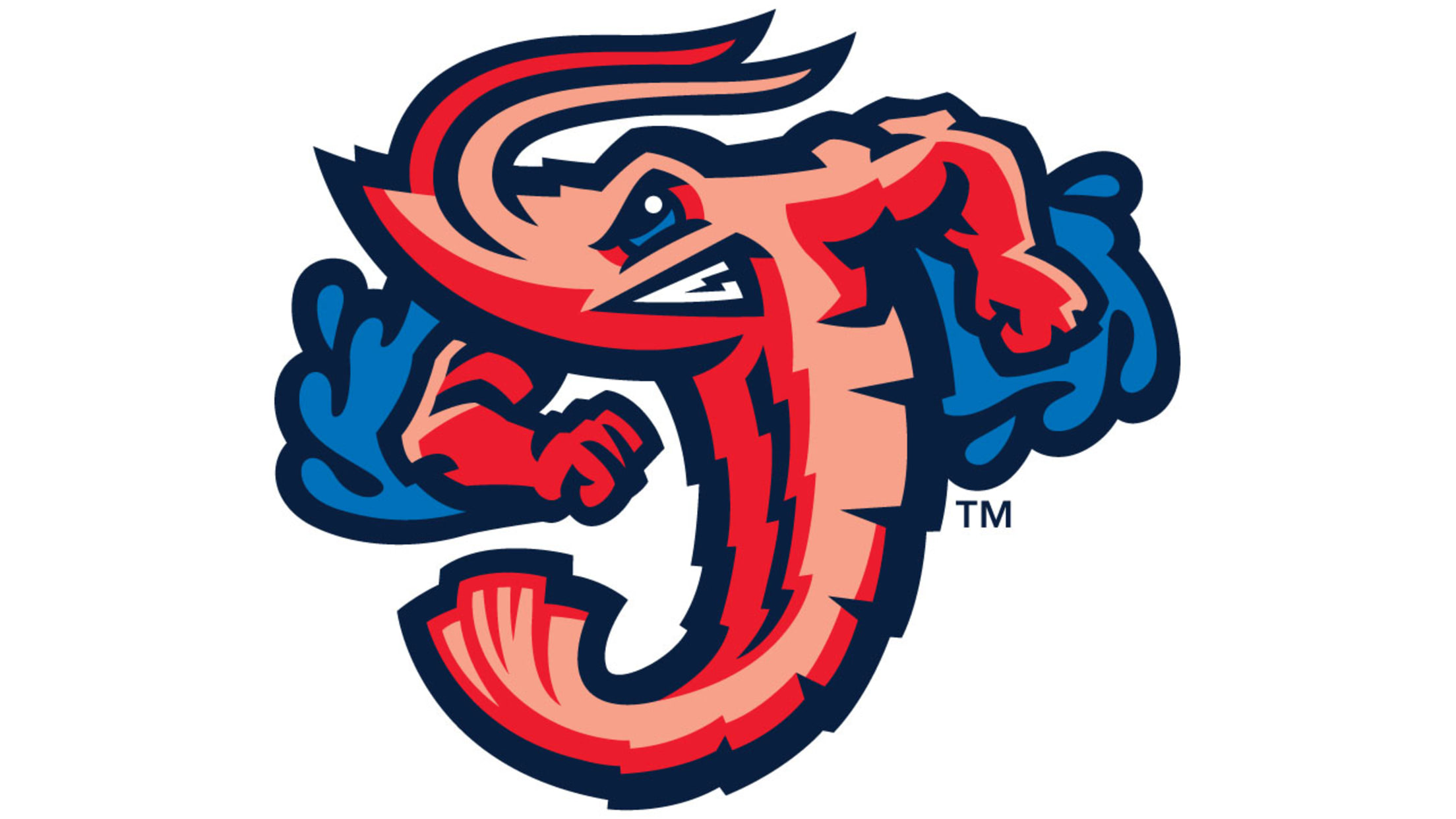 The logo Shrimp forms a J for Jacksonville. The water is included as a natural feature of the First Coast. The animated shrimp represents Affordable Family Fun, and its tenacious expression and posture represents the determination and resilience of the Jacksonville community.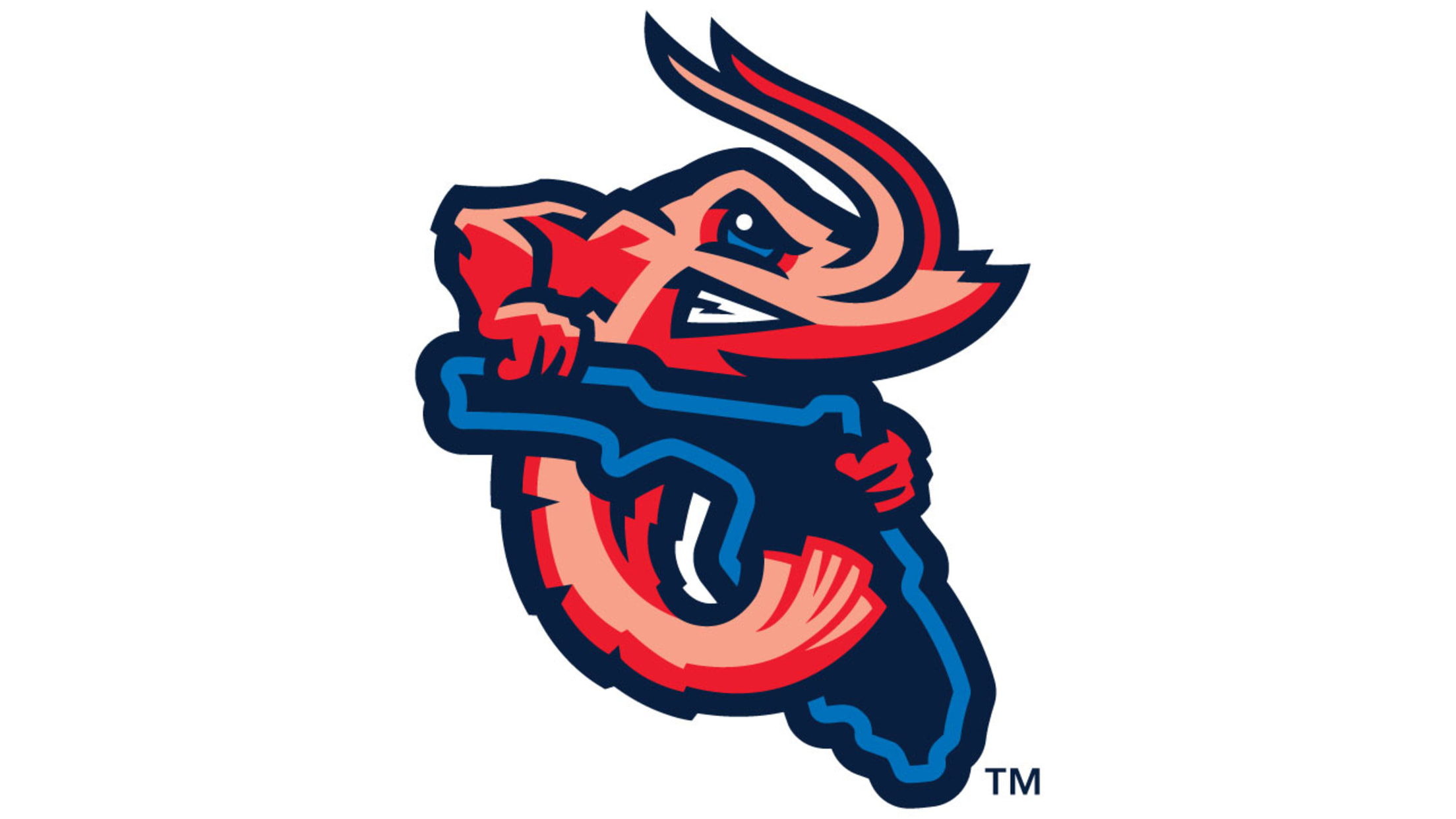 The alternate logo includes the state of Florida and will be on road caps to show that our home is where Florida begins.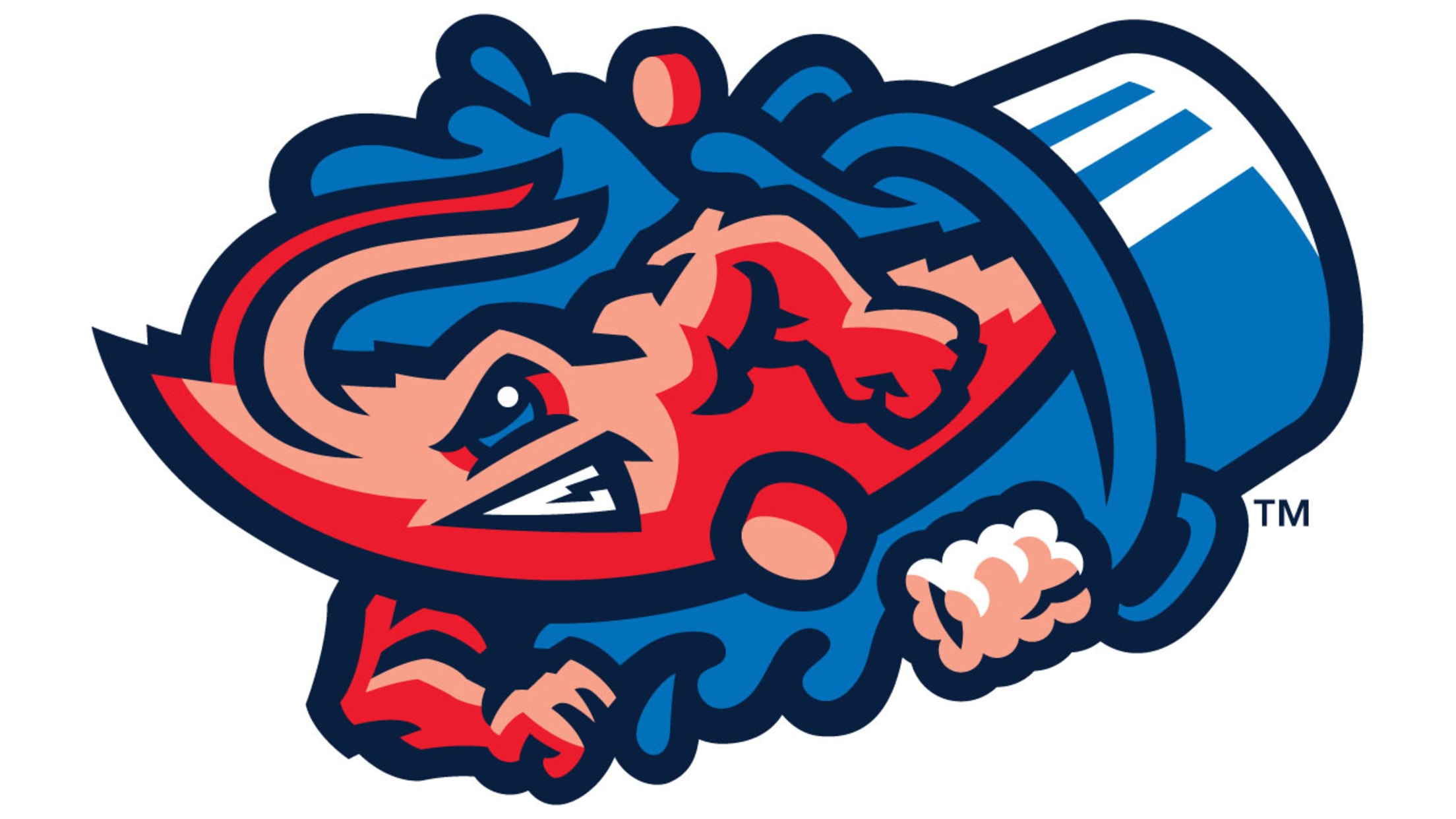 The Shrimp Boil logo is a symbol of experience shared by families and the melting pot of Jacksonville.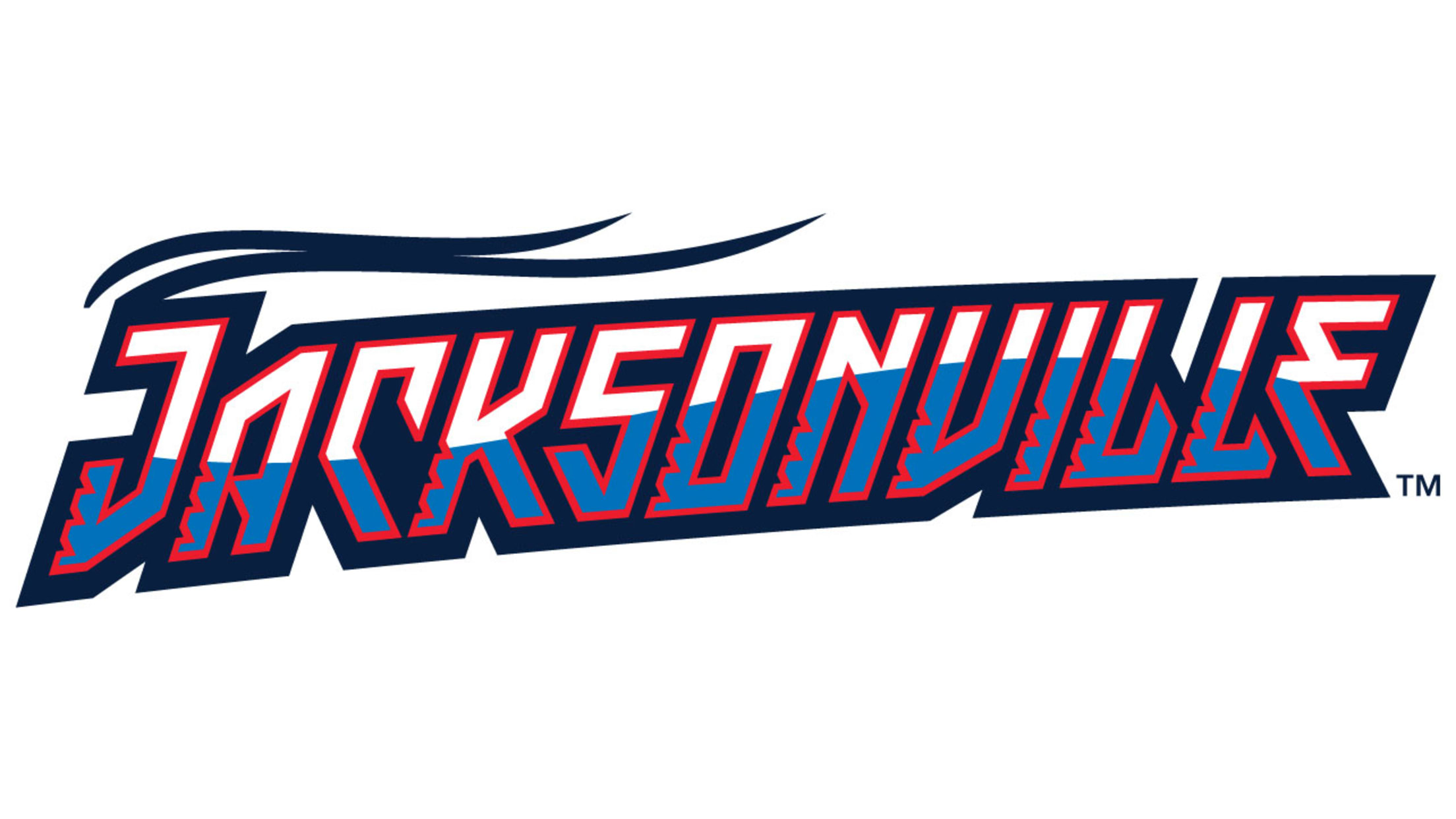 The word Jacksonville is printed on the front of both home and road jerseys to proudly identify the team with its city. The aquatic-themed lettering includes the water that is a natural part of the First Coast.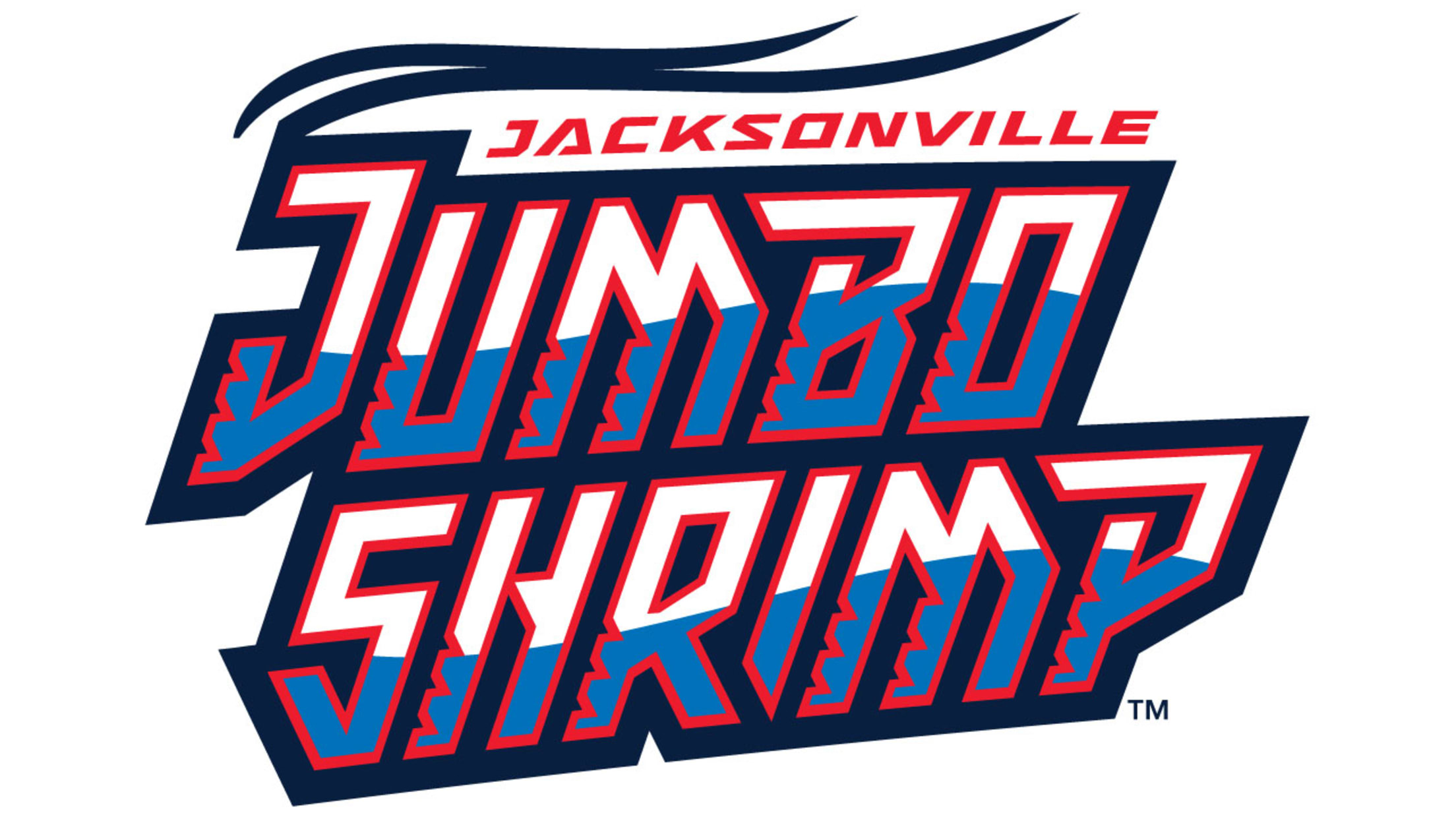 The patriotic colors pay homage to the military tradition. St. Johns Navy, American Red, Patriotic Blue, and Shrimp blend to form the Jumbo Shrimp colors, as many small communities blend in Jacksonville. The letters and numbers of the wordmark and uniforms are in Jumbo Shrimp font.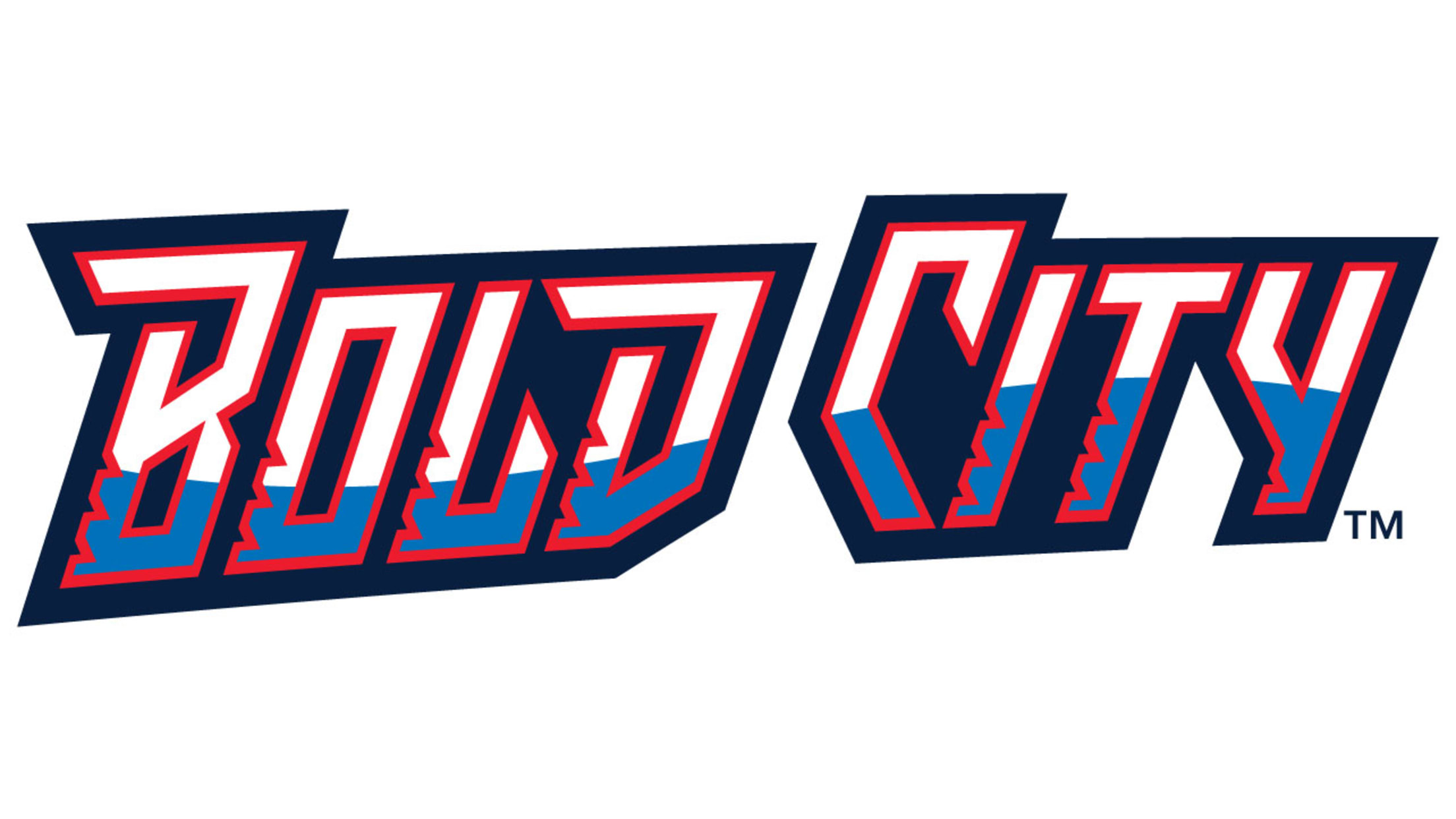 The Bold City wordmark represents Jacksonville's nickname as the "Bold New City of the South" and is featured on an alternate jersey.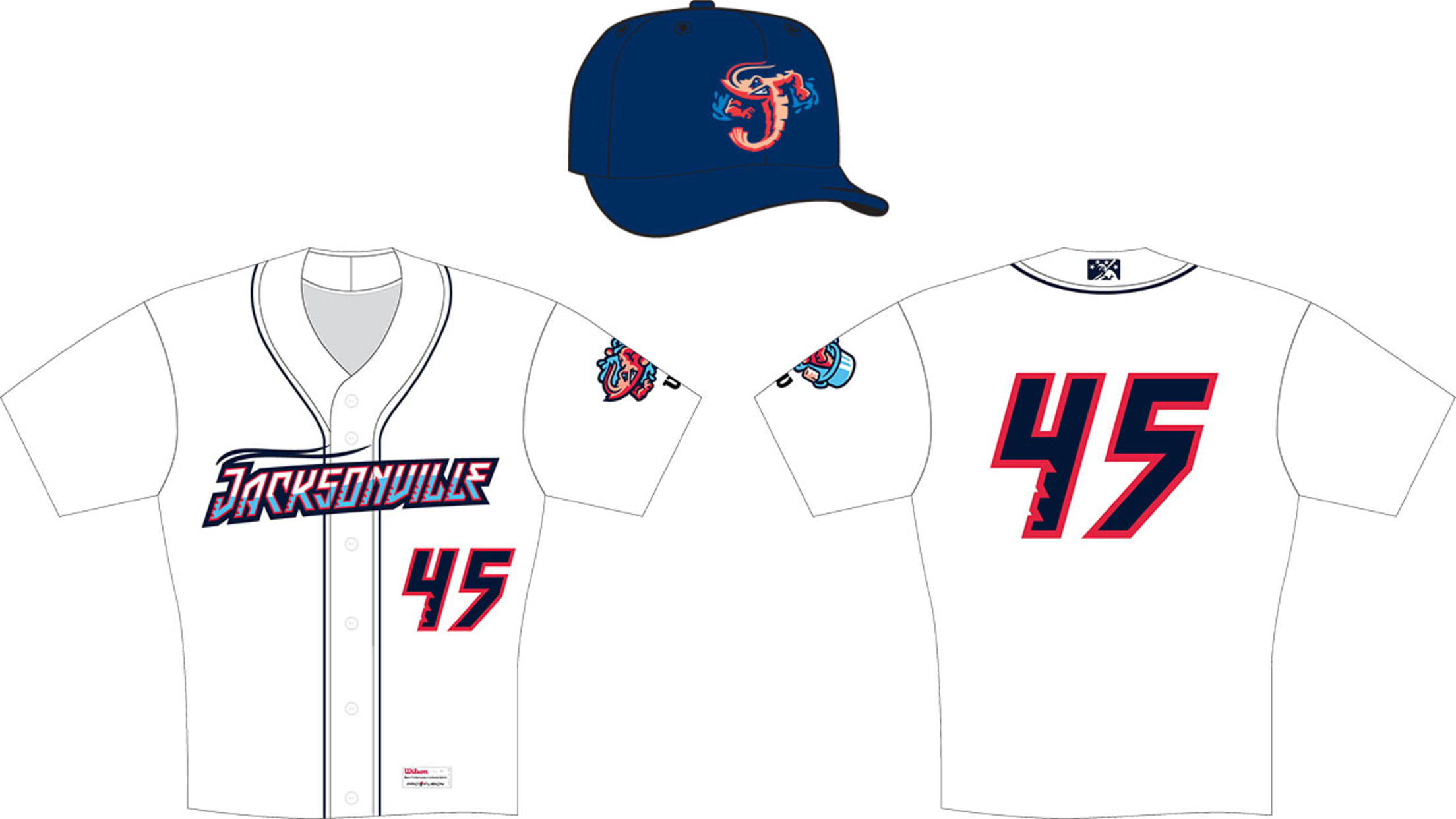 We have a classic white and J-Shrimp primary logo cap for home games. We are proud to wear a home jersey with "Jacksonville" featured on the front.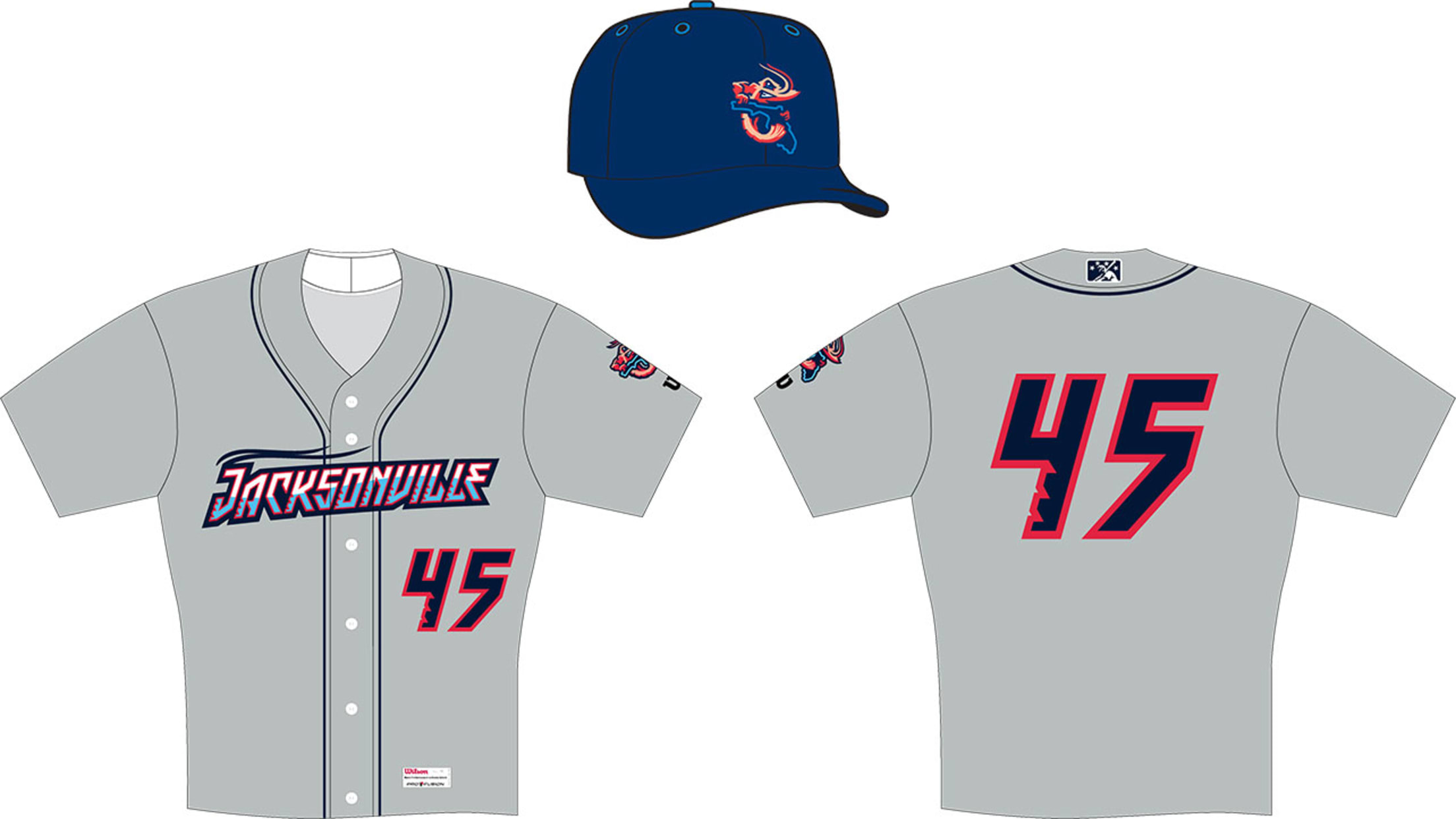 The gray is worn with the Shrimp and Florida logo to recognize our home state while on the road.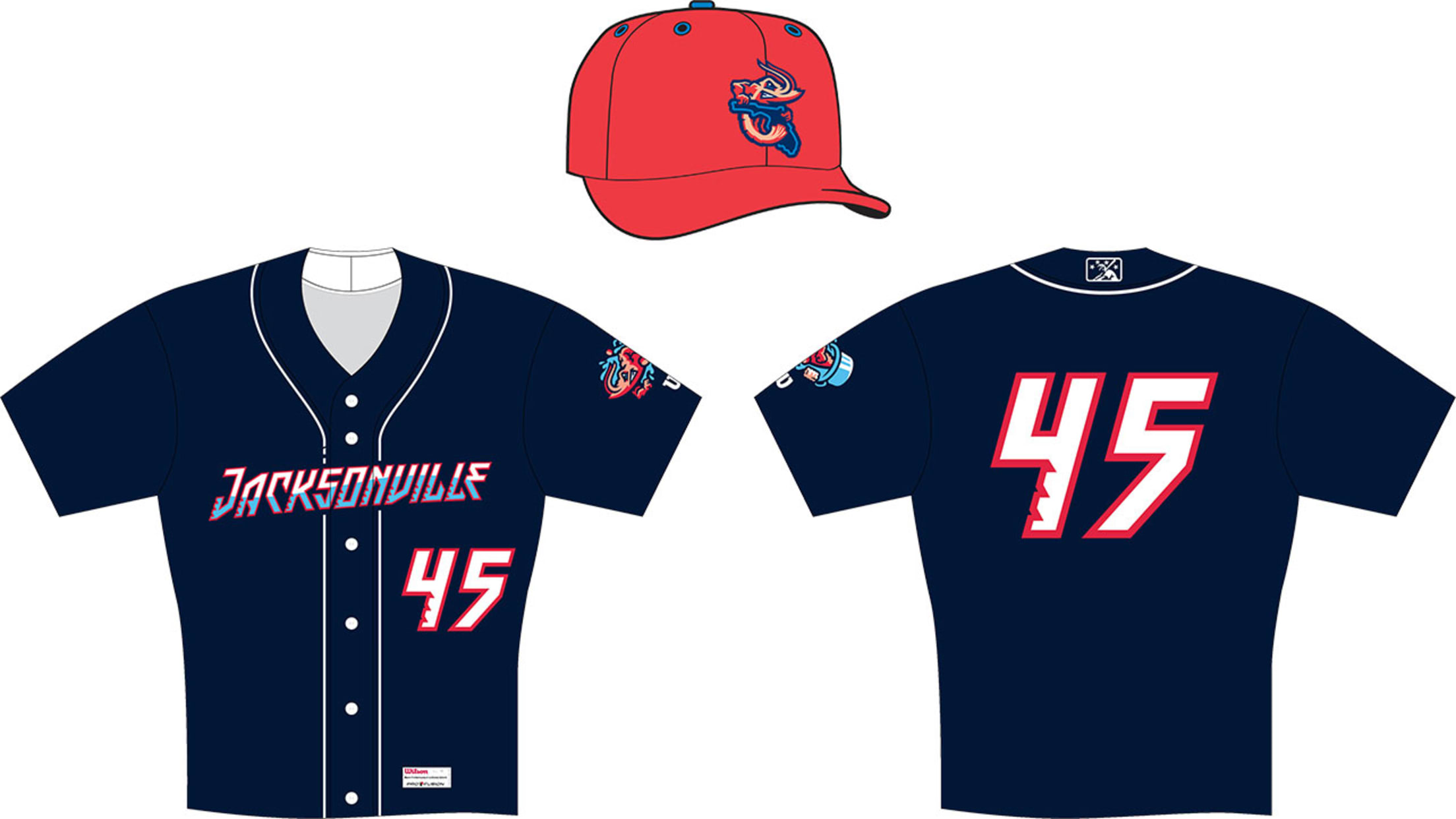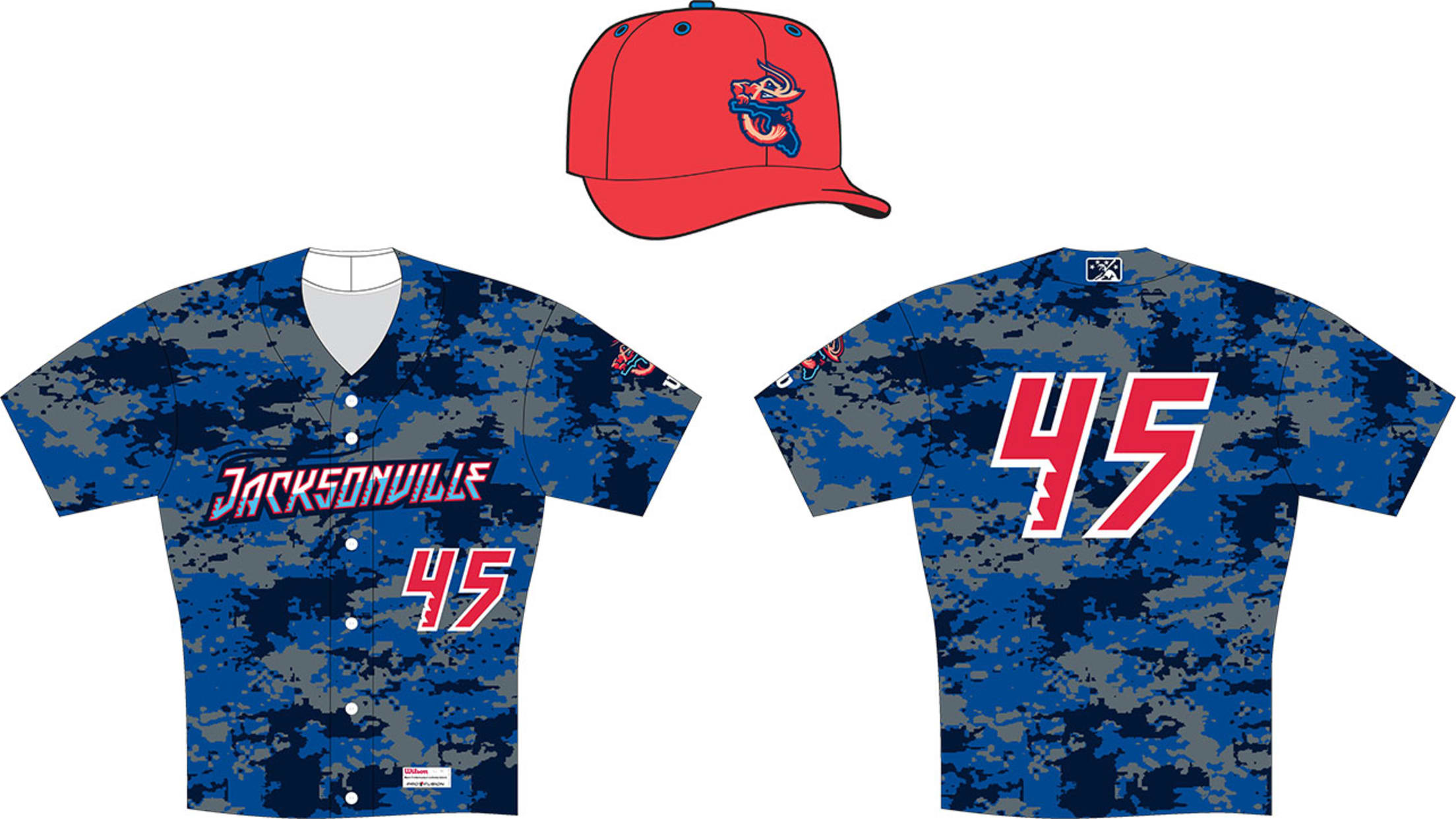 The St. Johns Navy jersey and Camouflage jerseys - both with Jacksonville spelled on the front - also celebrate Jacksonville's military identity.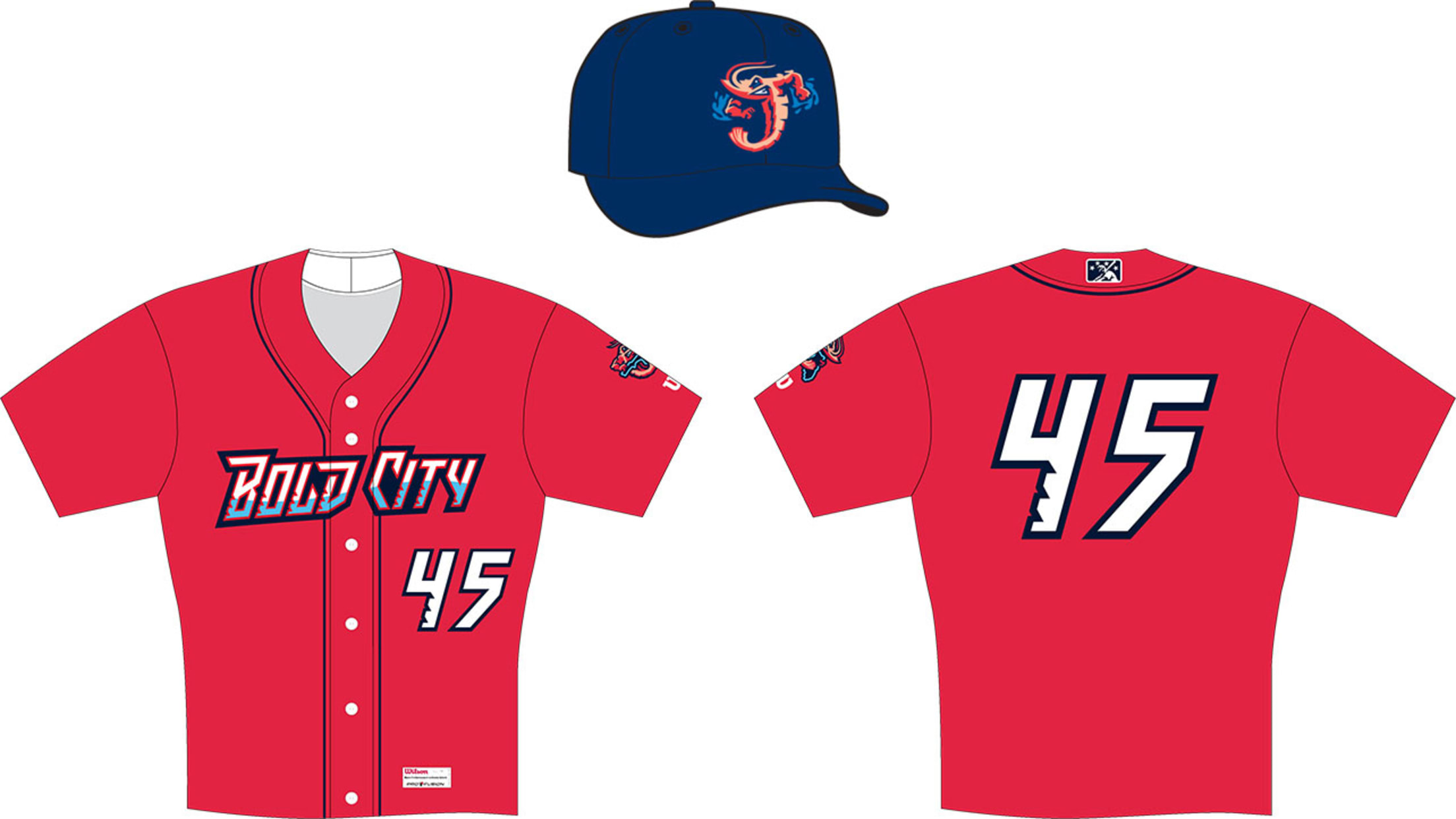 The American Red jersey has the Bold City nickname on the front and will be worn as an alternate, as well as for Red Shirt Fridays that began last season and will continue our promotion to support military personnel.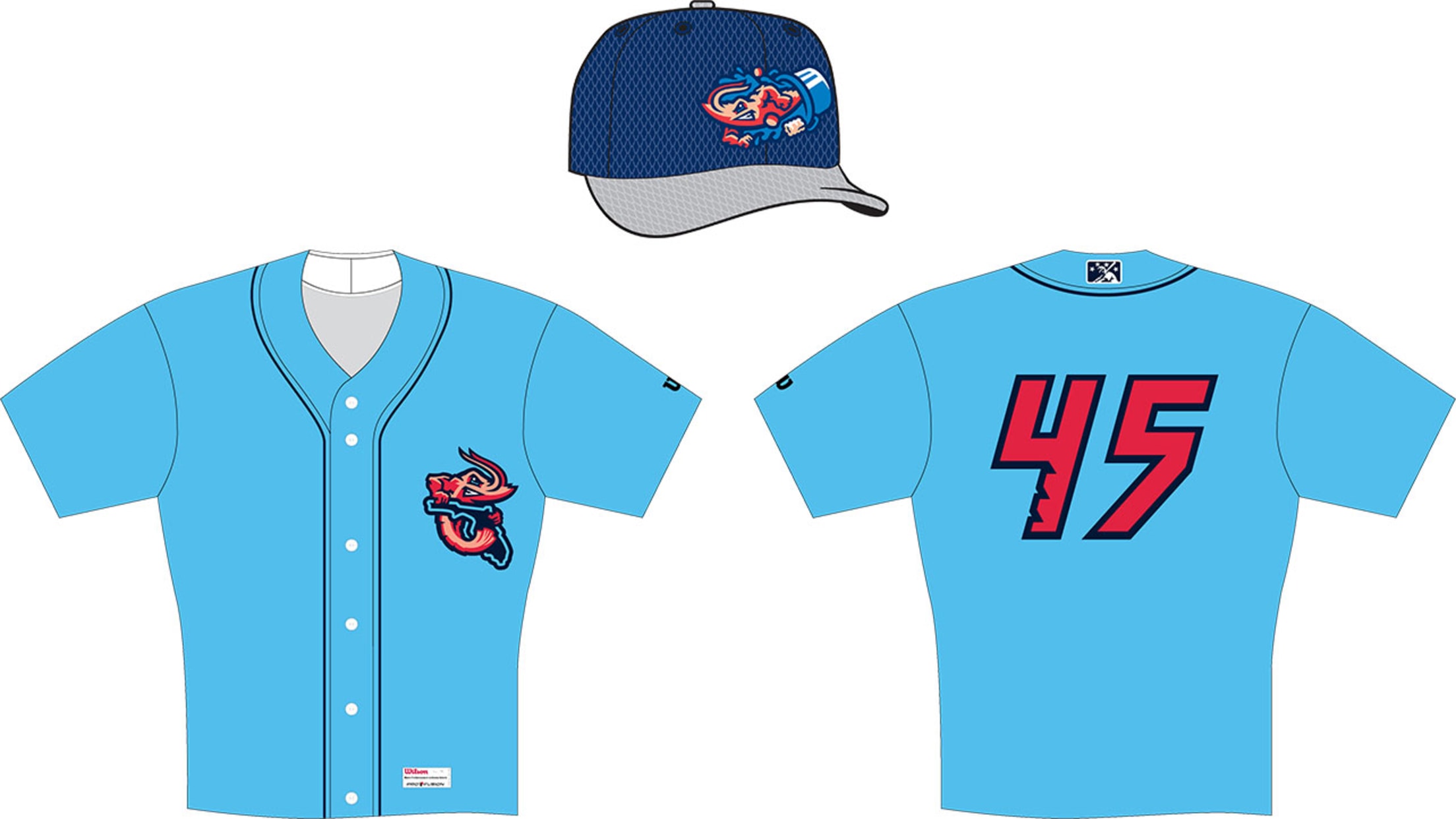 The Patriotic Blue batting practice top features the alternate logo with the Shrimp and Florida logo.