Jumbo Shrimp and Bulls washed out Saturday night 
Doubleheader will be played Sunday at 1:05 p.m. ET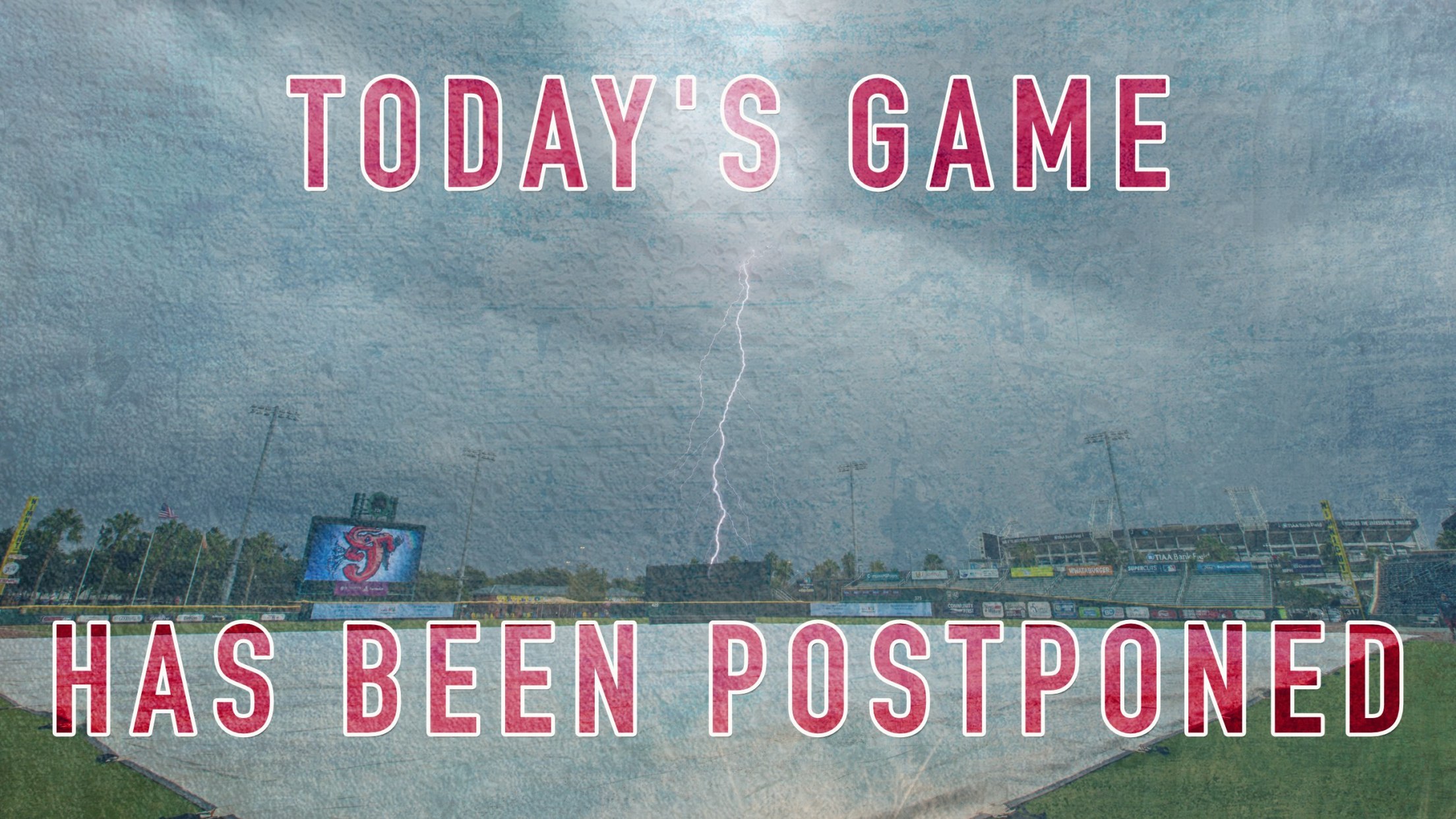 JACKSONVILLE, Fla. – Saturday's scheduled contest between the Jacksonville Jumbo Shrimp and the Durham Bulls has been postponed due to inclement weather. The game will be made up as part of a doubleheader Sunday, with first pitch of game one set for 1:05 p.m. ET. Game two of the doubleheader
Cabrera fans 11 in Jacksonville's 5-1 loss
Right-hander throws longest outing of season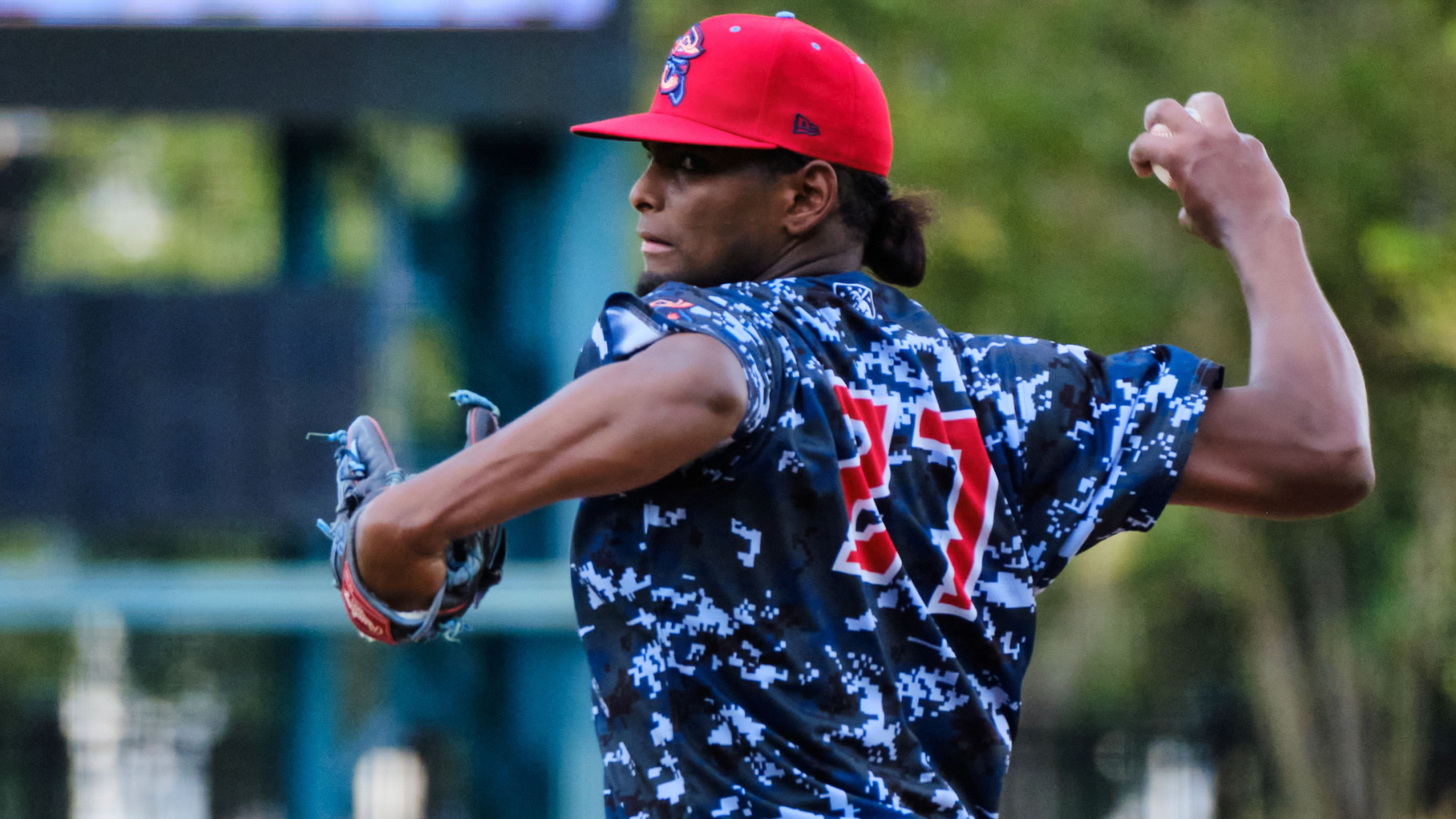 JACKSONVILLE, Fla. – Edward Cabrera struck out 11 batters in six innings and the Jacksonville Jumbo Shrimp brought the tying run to the plate in the ninth but ultimately fell short to the Durham Bulls 5-1 Friday night at 121 Financial Ballpark. Durham (19-21) took the early lead in the
How Bryson Brigman lets his light shine
It represents more than a number, it's why he plays the game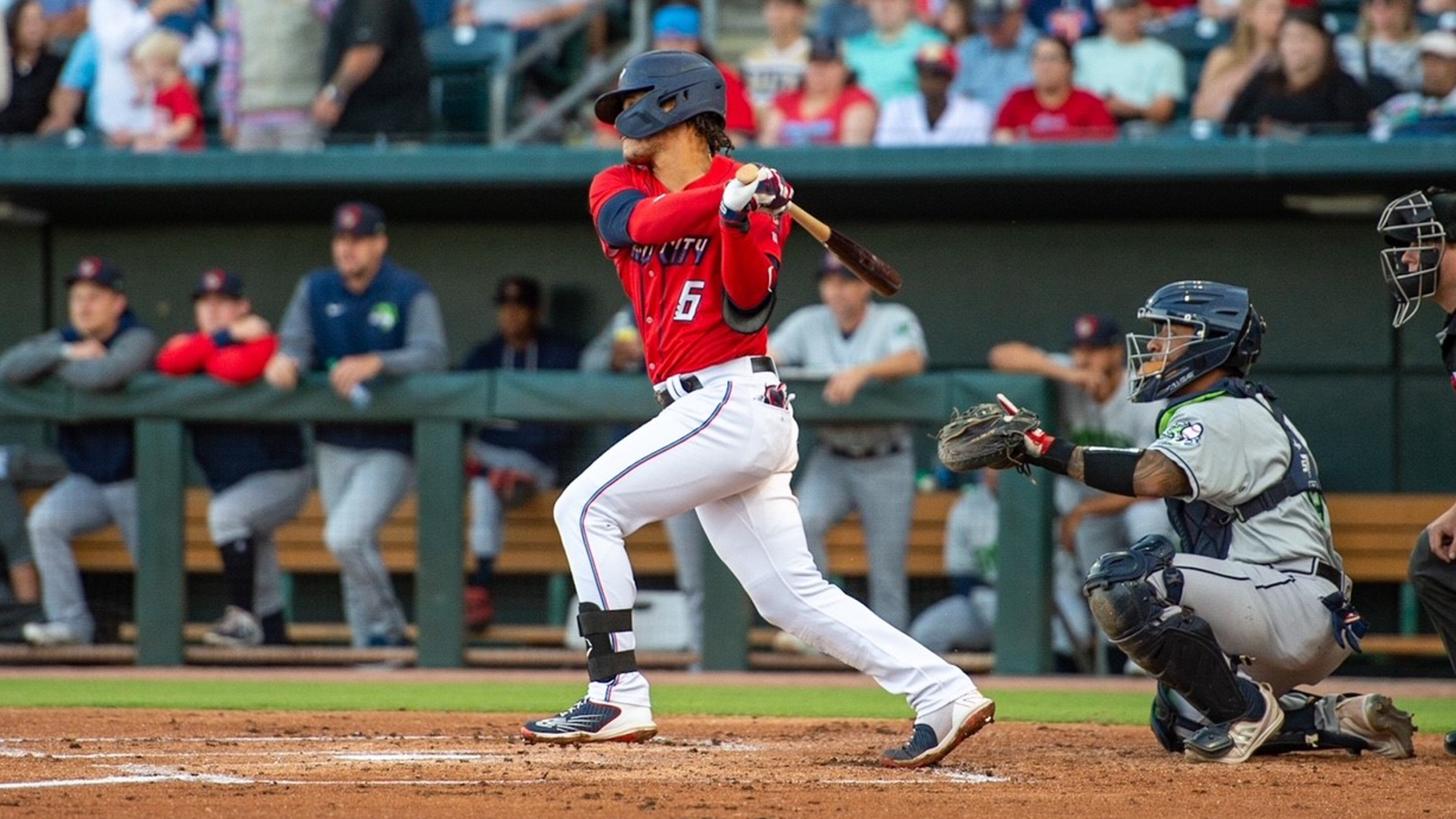 Everyone is always asked what they do for a living. How many times has someone followed up with, "why?" That is the burning question that everyone feels at some point in their life but it's most often asked during times of self-reflection; rarely do we have that question asked to
Díaz, Stewart lead Jacksonville to 6-3 win
Stewart strikes out eight in Triple-A debut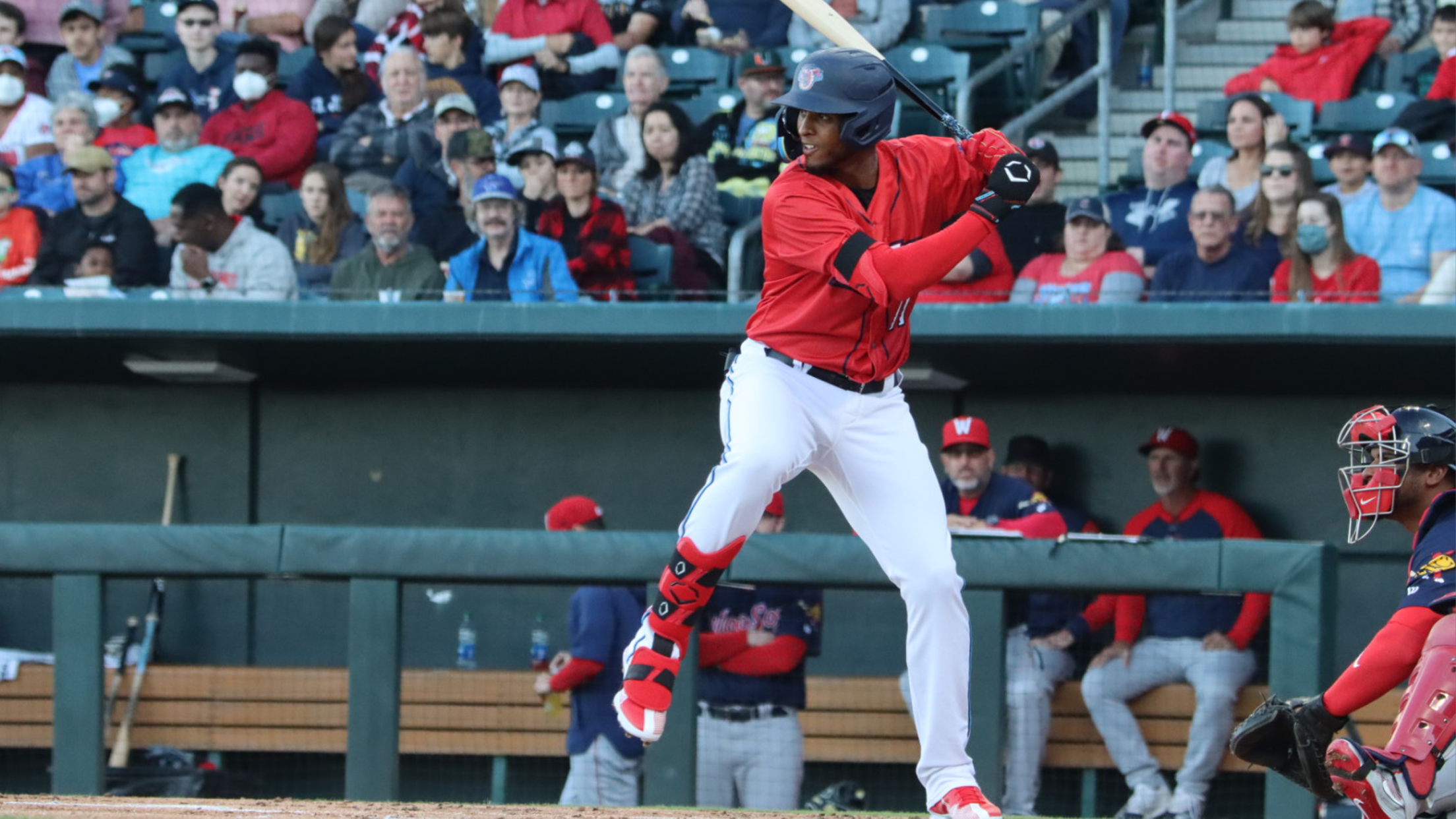 JACKSONVILLE, Fla. – Lewin Díaz homered and drove in three, rallying the Jacksonville Jumbo Shrimp to a 6-3 win over the Durham Bulls Thursday at 121 Financial Ballpark. In the bottom of the third inning, the Jacksonville Jumbo Shrimp (21-18) blasted past the Durham Bulls (18-21). Demetrius Sims singled off
Encarnacion homers but Jacksonville falls 7-1
Brigham ties season-high with six strikeouts in relief
JACKSONVILLE, Fla. – Jerar Encarnacion blasted a solo home run in the bottom of the ninth but the Jacksonville Jumbo Shrimp couldn't keep the rally going as they fell 7-1 to the Durham Bulls Wednesday night at 121 Financial Ballpark. Durham (18-20) took the lead in the top of the
Jacksonville falls to Durham in series opener 
Encarnacion homers in his first Triple-A game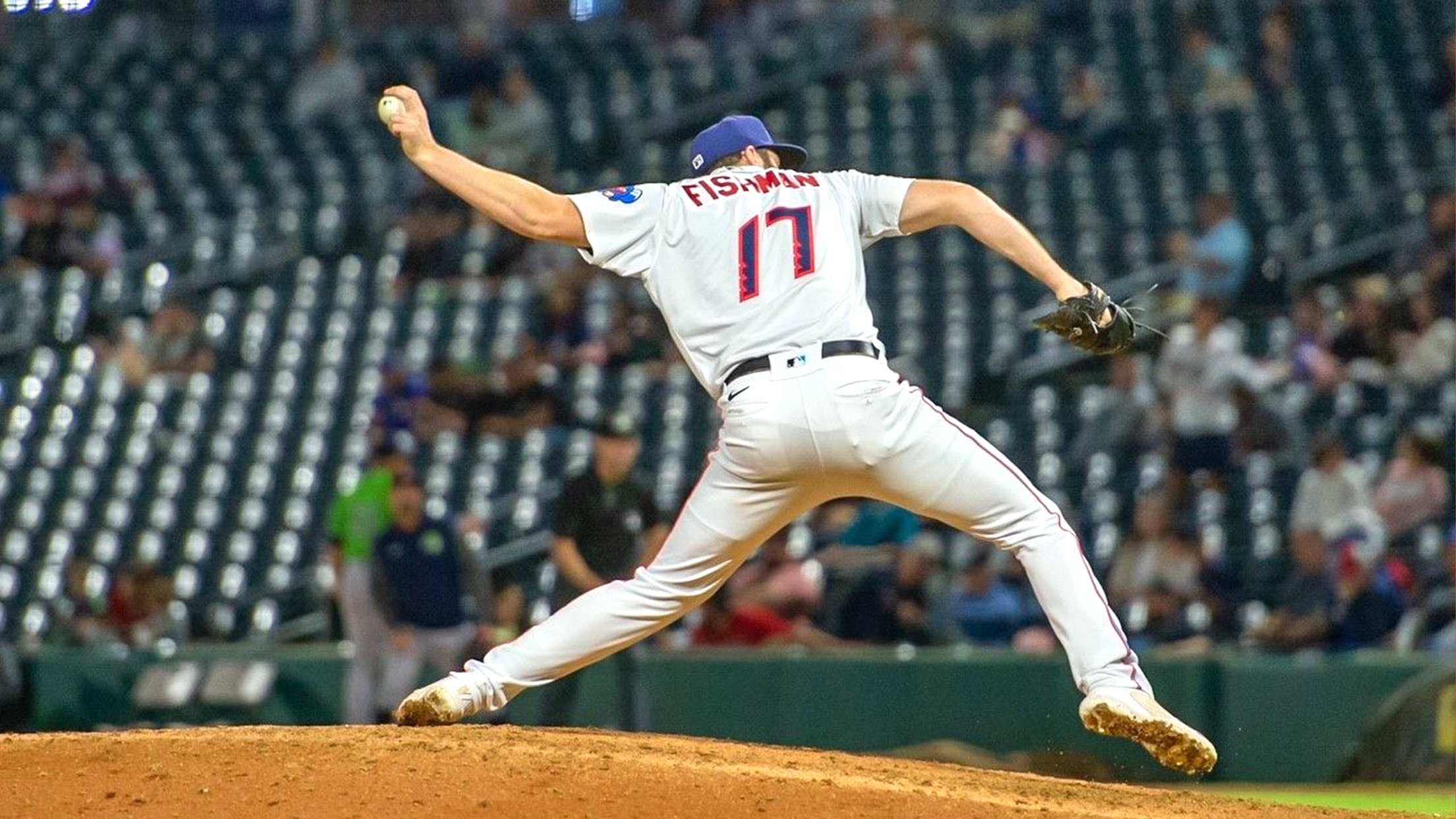 JACKSONVILLE, Fla. – Jerar Encarnacion launched his first Triple-A home run, but the Durham Bulls beat out the Jacksonville Jumbo Shrimp 8-4 in the series opener on Tuesday at 121 Financial Ballpark. In the second inning, Durham (17-20) took a four-run lead against Jacksonville (20-17) and ran with it. René
Grant Dayton spins his way back to Jacksonville
Fresh off a World Series ring with the Braves, left-handed reliever grateful for another chance at baseball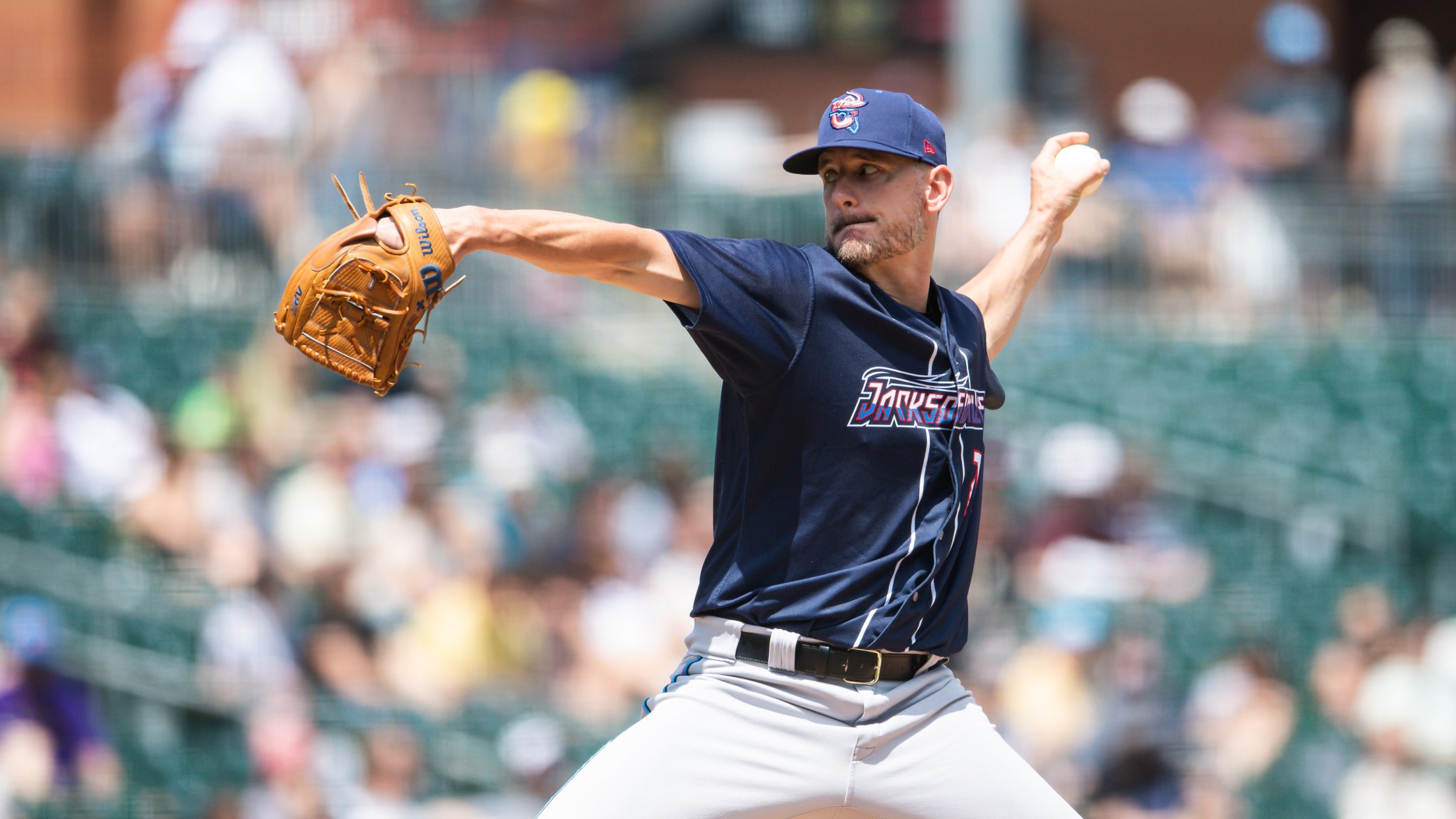 The first time Grant Dayton came through Jacksonville was exactly a decade ago. A 2010 draftee by the Florida Marlins out of Auburn University, Dayton had shot up through the system, reaching the Double-A Jacksonville Suns for the final few weeks of the 2012 season. In the minor leagues, guys
Jumbo Shrimp Homestand Highlights May 17-22
Series features two fireworks shows, a Jumbo Shrimp hat giveaway, education day, and scout night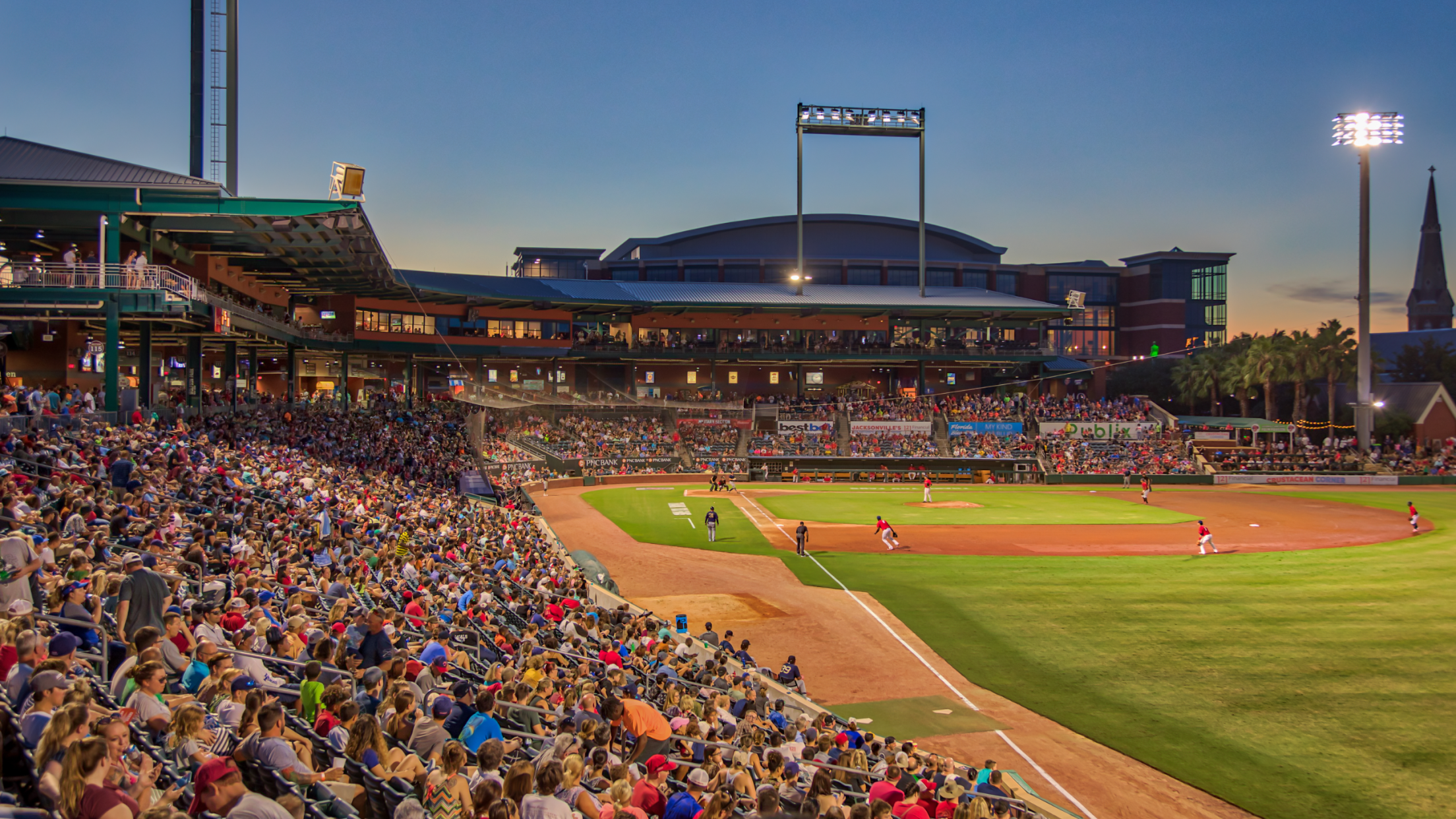 JACKSONVILLE, Fla. – The Jacksonville Jumbo Shrimp 2022 season presented by FIS continues Tuesday, May 17 with a six-game series against the Durham Bulls, Triple-A affiliate of the Tampa Bay Rays, that runs through Sunday, May 22 at 121 Financial Ballpark. The homestand features a promotional lineup that includes the
Jumbo Shrimp fall behind early, can't recover in loss to Nashville
Hairston, Bleday each homer in 11-6 defeat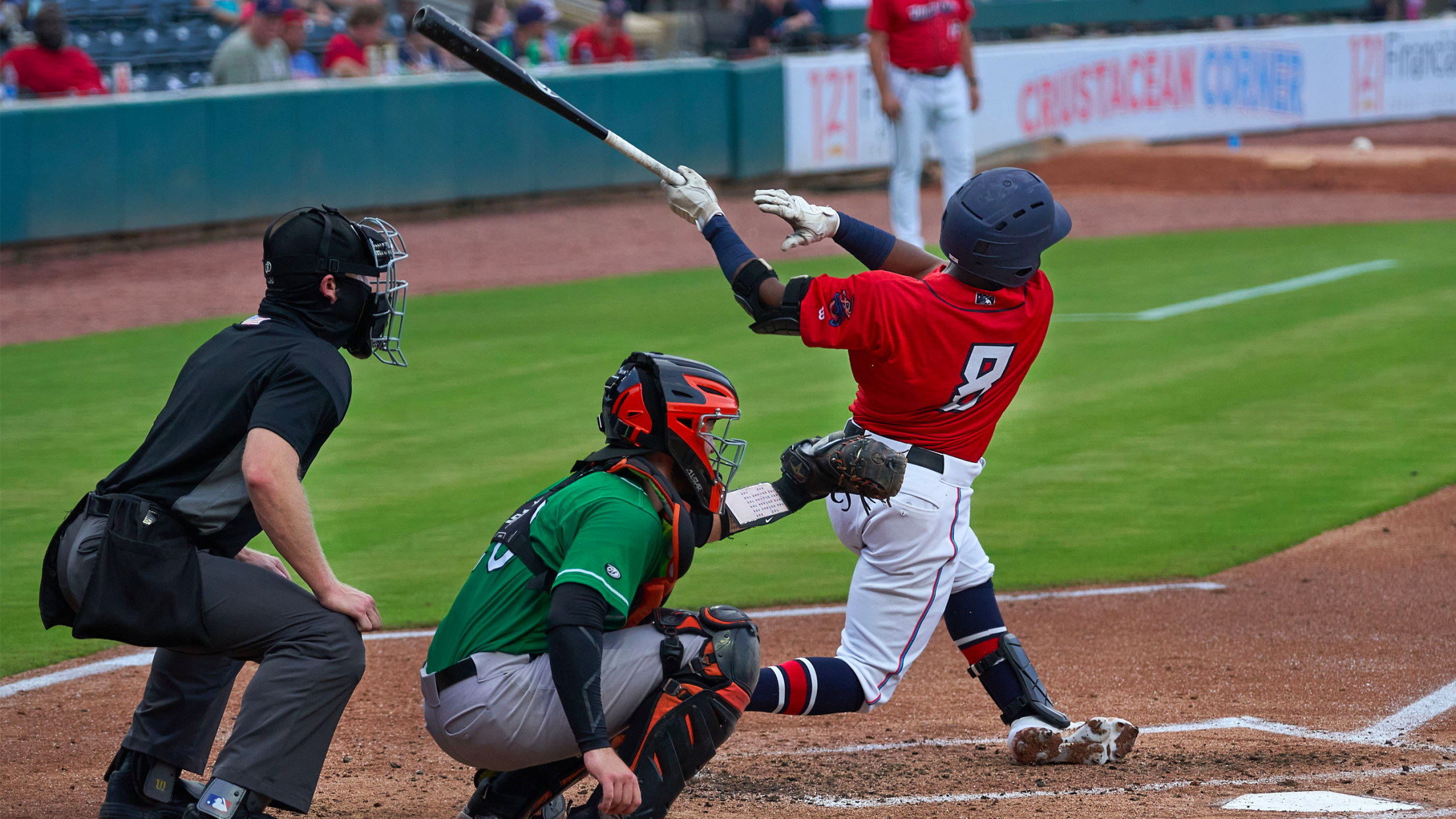 JACKSONVILLE, F.L. – The Jacksonville Jumbo Shrimp allowed a pair of four-run innings Sunday in their 11-6 loss to the Nashville Sounds at 121 Financial Ballpark. With the game tied at four in the fourth, Nashville (24-12) pounded four more runs to blow the game open against Jacksonville (20-16) starter
Jacksonville edged out by Nashville 8-5 Saturday
González, Burdick each homer in loss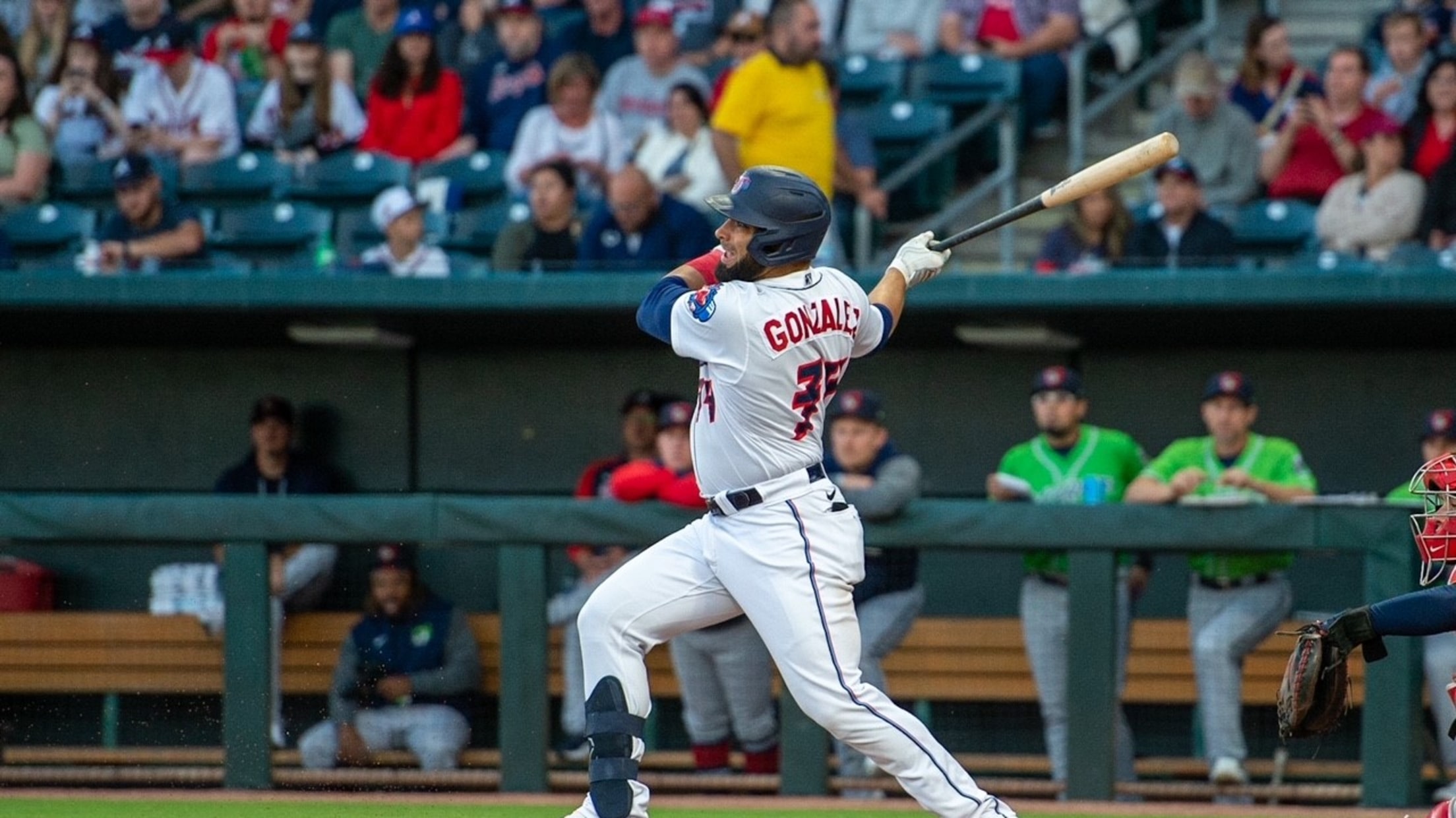 JACKSONVILLE, F.L. – Despite two-run home runs from both Peyton Burdick and Norel González, the Jacksonville Jumbo Shrimp fell 8-5 to the Nashville Sounds Saturday night in front of 7,952 fans at 121 Financial Ballpark. Jacksonville (20-15) led 3-2 through four frames, but Nashville (23-11) used a four-run fifth inning
Jacksonville outmuscles Nashville in 7-3 win
Brigman, Leblanc each homer in victory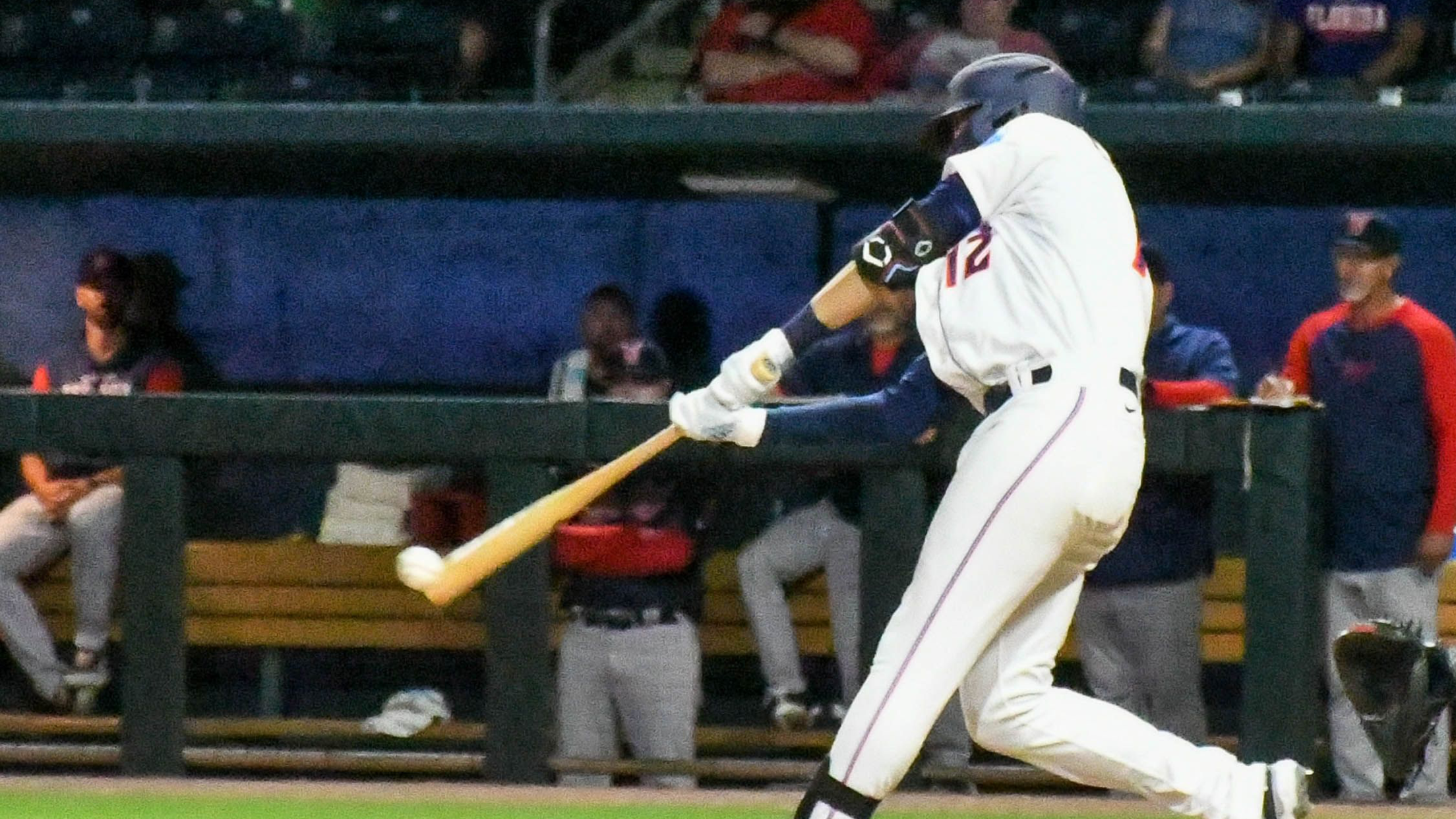 JACKSONVILLE, F.L. – Bryson Brigman and Charles Leblanc each hit a three-run home run Friday as the Jacksonville Jumbo Shrimp ran away with a 7-3 win against the Nashville Sounds in front of 5,543 fans at 121 Financial Ballpark. The Jumbo Shrimp (20-14) took the early lead in the bottom
Four-run third buries Jacksonville in loss to Nashville
Quintana tallies lone RBI in loss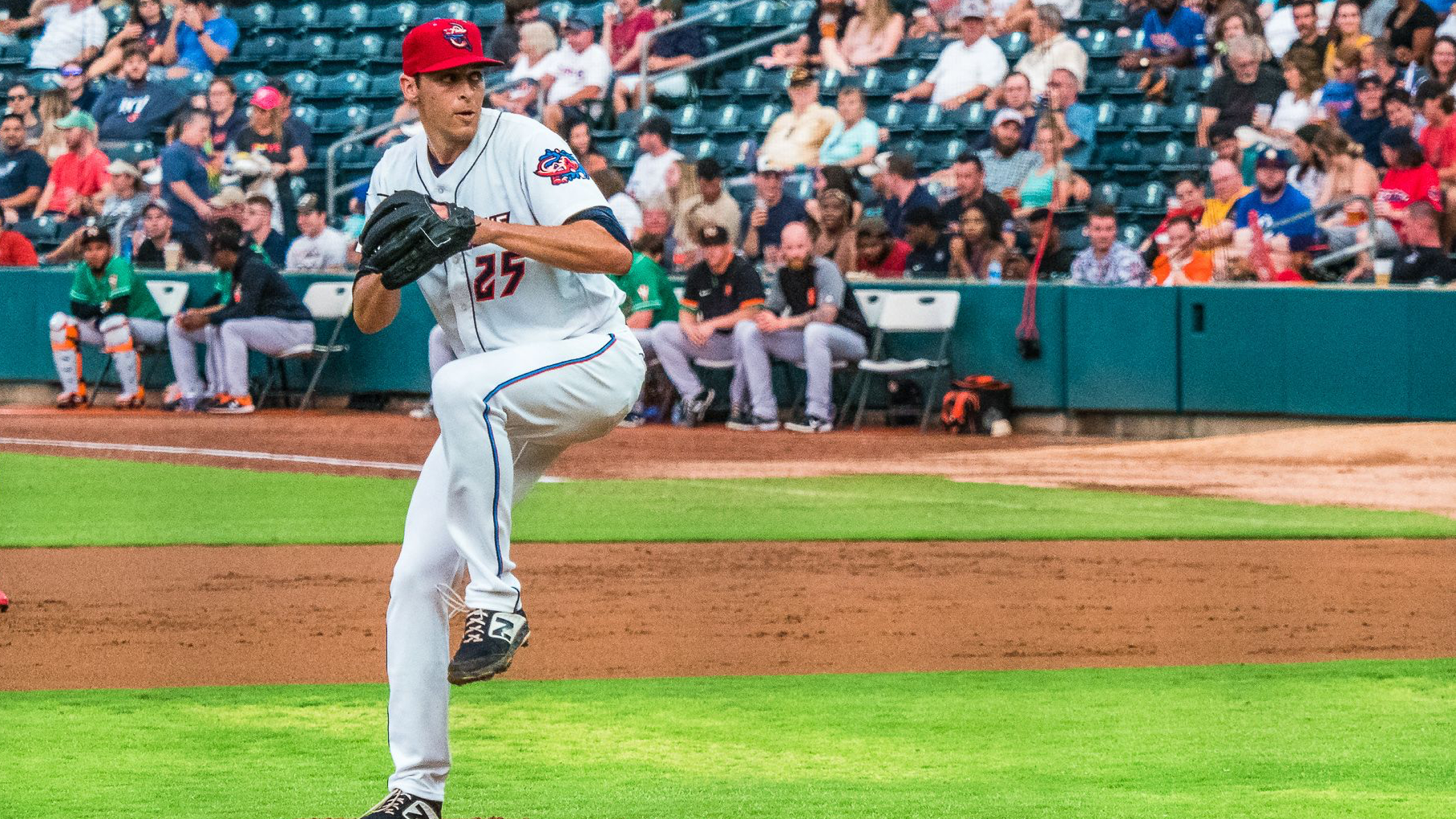 JACKSONVILLE, F.L. – The Jacksonville Jumbo Shrimp fell behind early in a 10-1 loss to the Nashville Sounds Thursday night in front of 5,415 fans at 121 Financial Ballpark. Nashville (22-10) jumped to an early lead in the top of the third against Jacksonville starter Max Meyer (L, 2-1). Mark
Jacksonville to host inaugural Aaron-Andrews Classic Tournament 
Tournament includes $25,000 scholarship for underserved youth team participation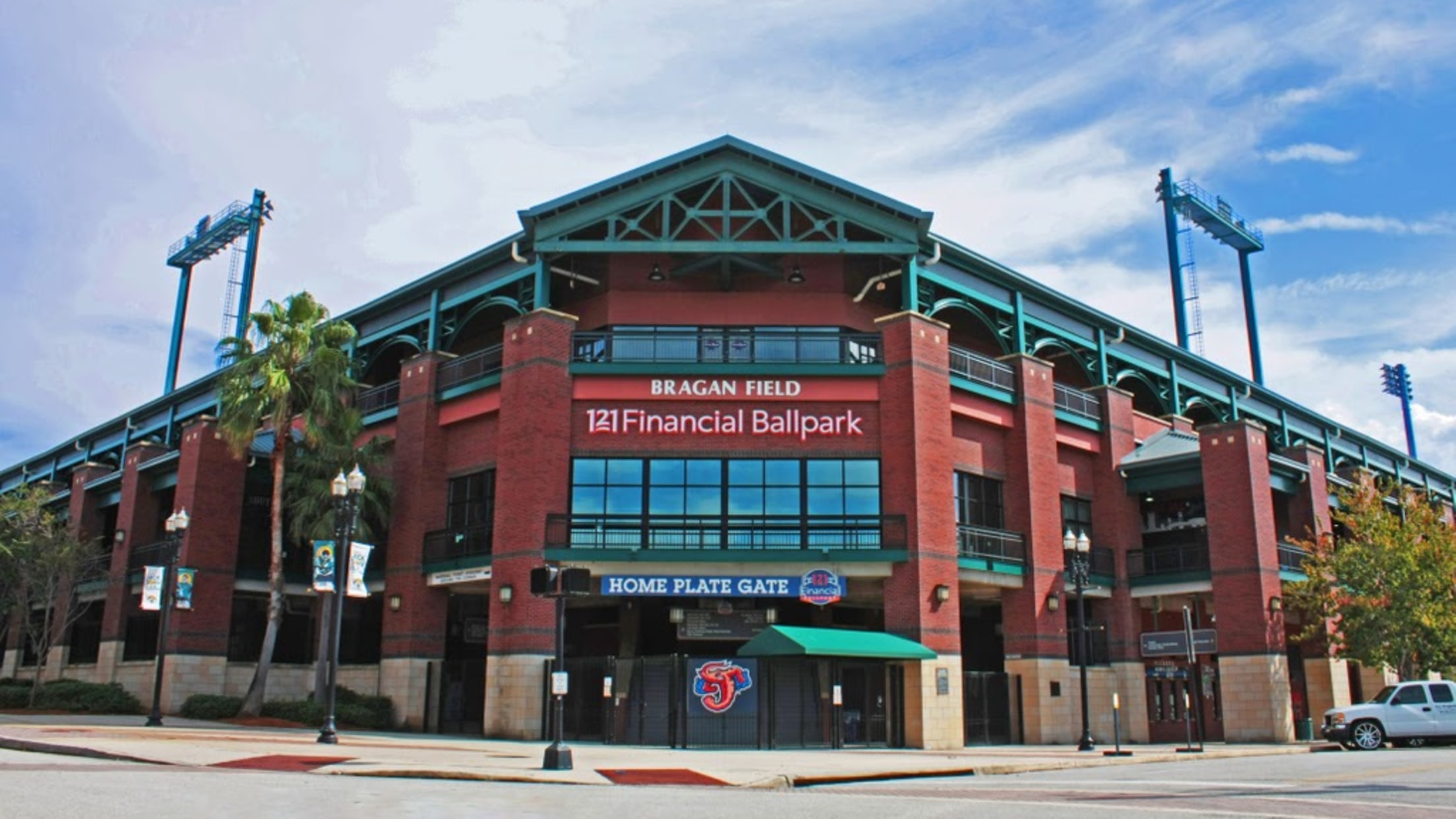 JACKSONVILLE, Fla. – The city of Jacksonville and Jumbo Shrimp will host the inaugural Aaron-Andrews Classic Tournament introduced by The Hank Aaron Sports Academy in conjunction with world-renowned surgeon Dr. James "Jim" Andrews on May 28-29, 2022. The inaugural tournament is the first of six such tournaments throughout the southeast
Four-run first powers Jumbo Shrimp to win over Nashville  
Díaz, Fortes homer to help Jacksonville win 7-5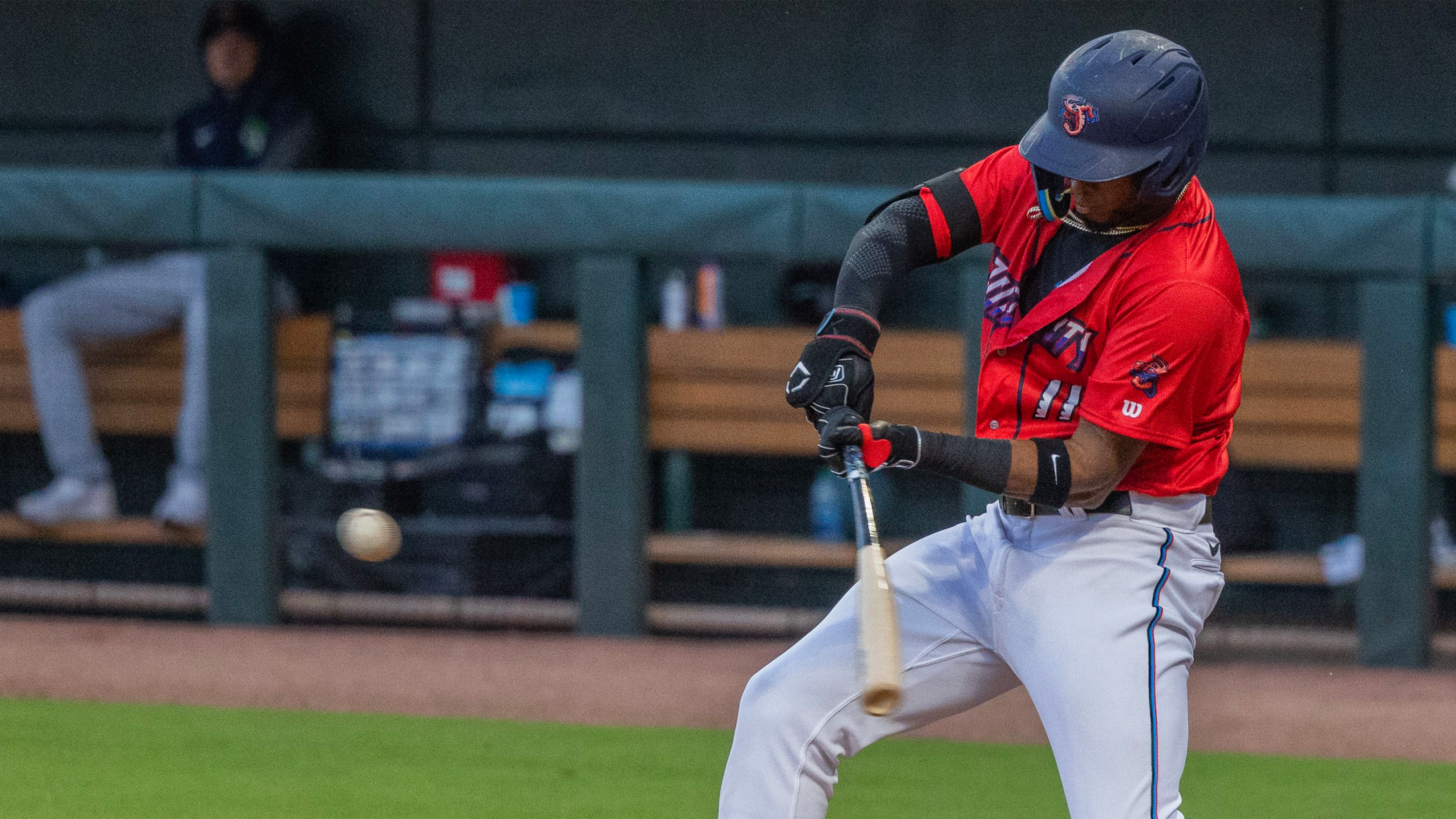 JACKSONVILLE, F.L. – After falling in Tuesday's contest, the Jacksonville Jumbo Shrimp used a four-run first inning to power their way to a 7-5 win over the Nashville Sounds Wednesday afternoon at 121 Financial Ballpark. With the score tied at four, Jacksonville (19-13) plated a run in the bottom of
Kent shines but Jacksonville falls 3-2 to Nashville  
Lefty tosses season-high seven innings of one-run ball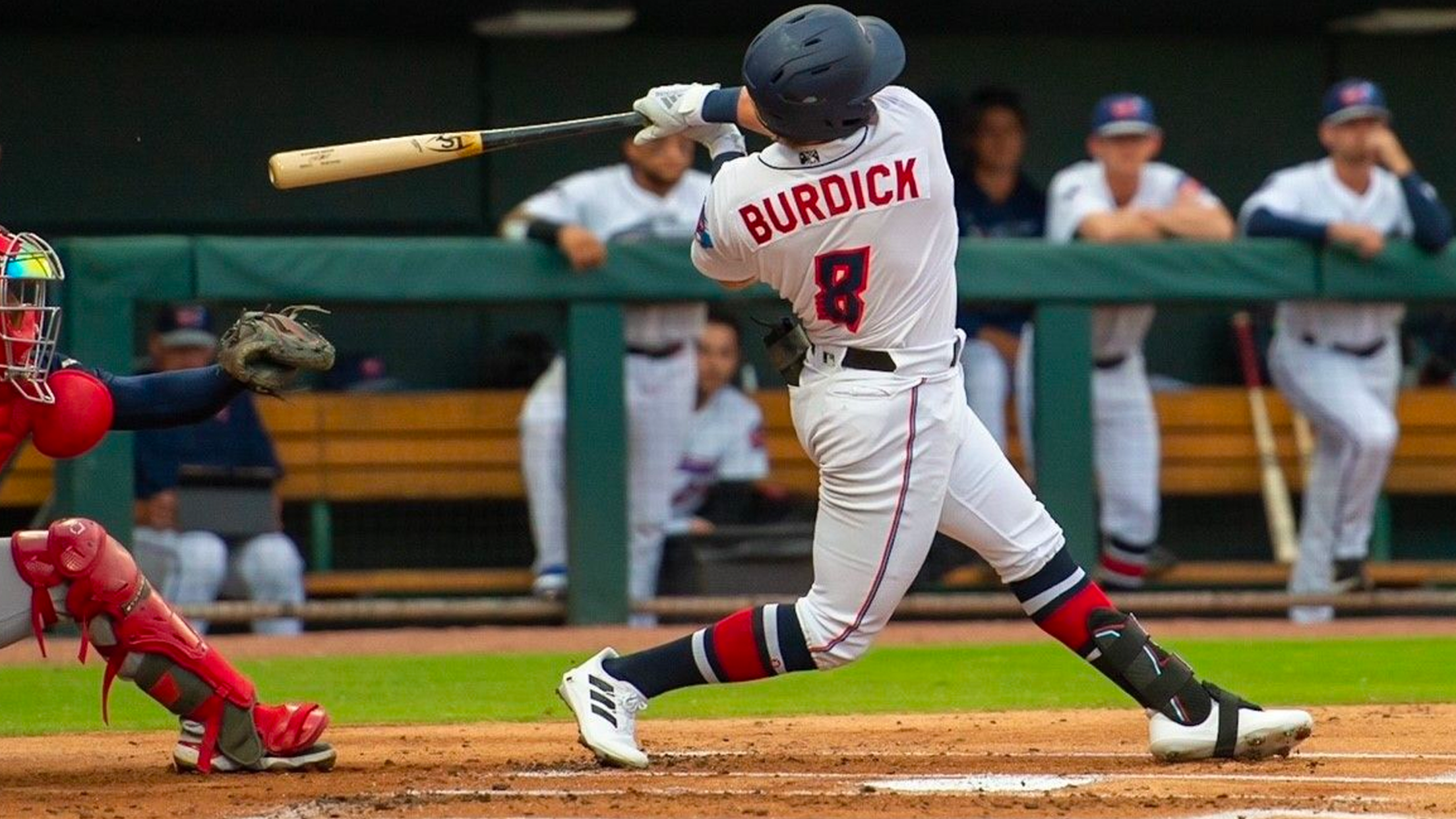 JACKSONVILLE, F.L. – The Jacksonville Jumbo Shrimp saw their four-game winning streak come to an end as they fell 3-2 to the Nashville Sounds Tuesday night at 121 Financial Ballpark. The Nashville Sounds (21-9) entered the top of the ninth trailing, but were able to string hits together and take
Cabrera tosses five scoreless innings in Jacksonville win
Diaz drives in three, Astudillo homers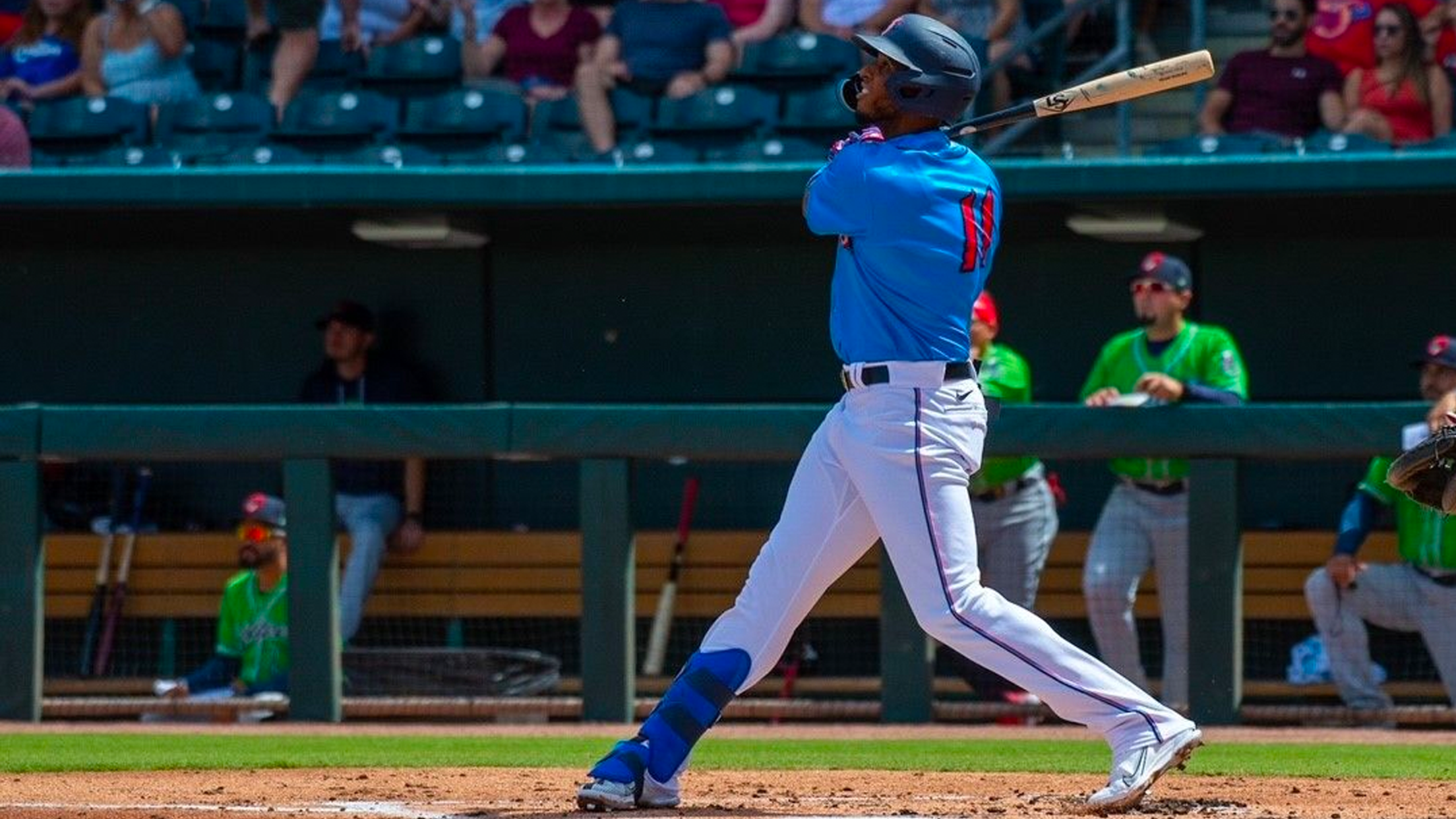 MEMPHIS, T.N. – The Jacksonville wrapped up their 12-game road trip with a 6-3 win against the Memphis Redbirds Sunday afternoon at AutoZone Park. The Memphis Redbirds (15-15) entered the bottom of the ninth trailing 6-1. Alec Burleson and Scott Hurst started the inning with back to back singles. Clint
Dunand homers in major league debut 
Infielder becomes first Jumbo Shrimp alumnus to debut in MLB in 2022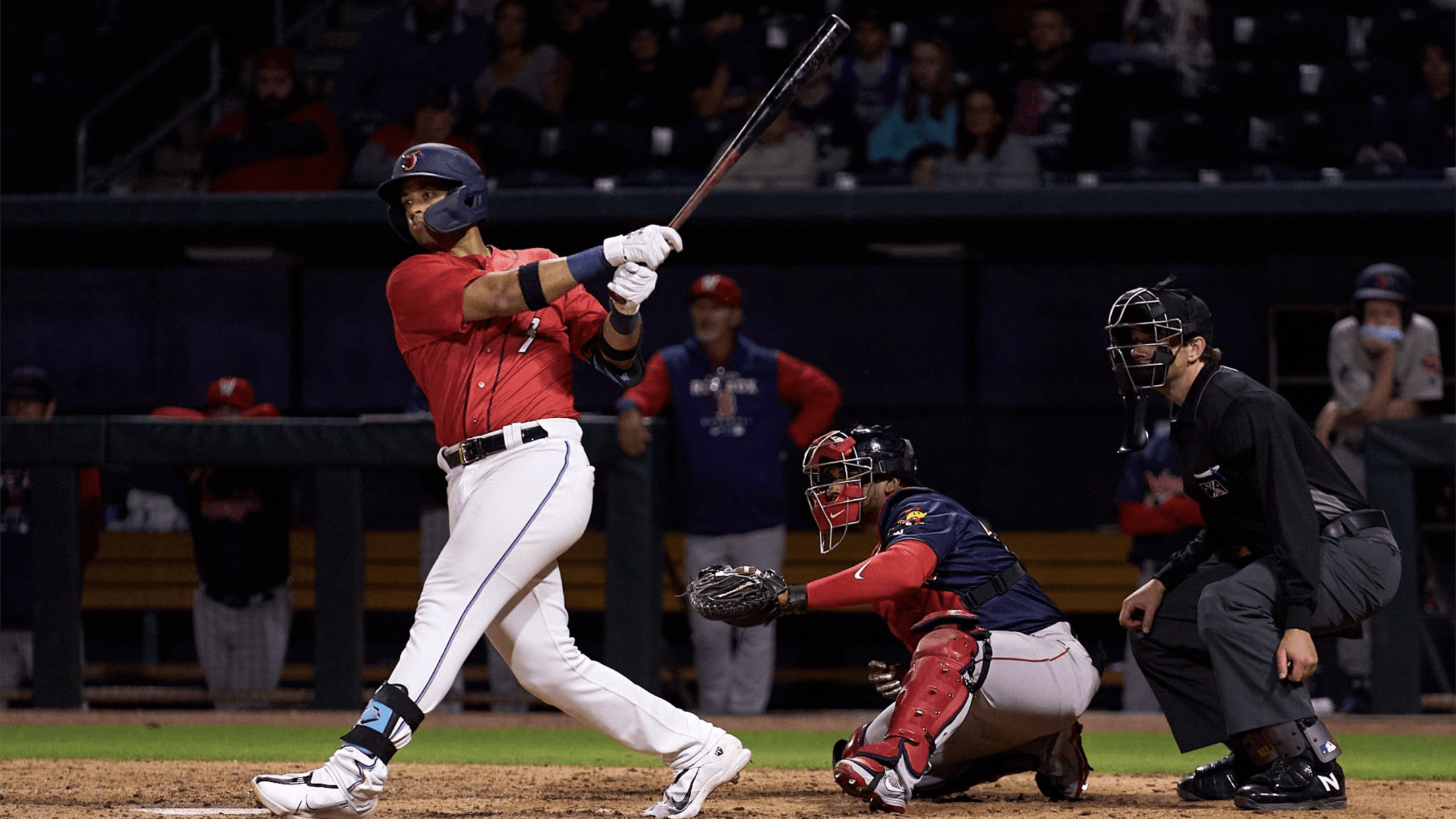 JACKSONVILLE, Fla. – Former Jacksonville Jumbo Shrimp infielder Joe Dunand hit a home run in his MLB debut on Saturday for the Miami Marlins against the San Diego Padres at Petco Park. He is the first Jumbo Shrimp alumnus to debut in the big leagues in 2022. By homering off
Hoeing tosses seven strong innings in Jacksonville's win 
Righty earns first Triple-A win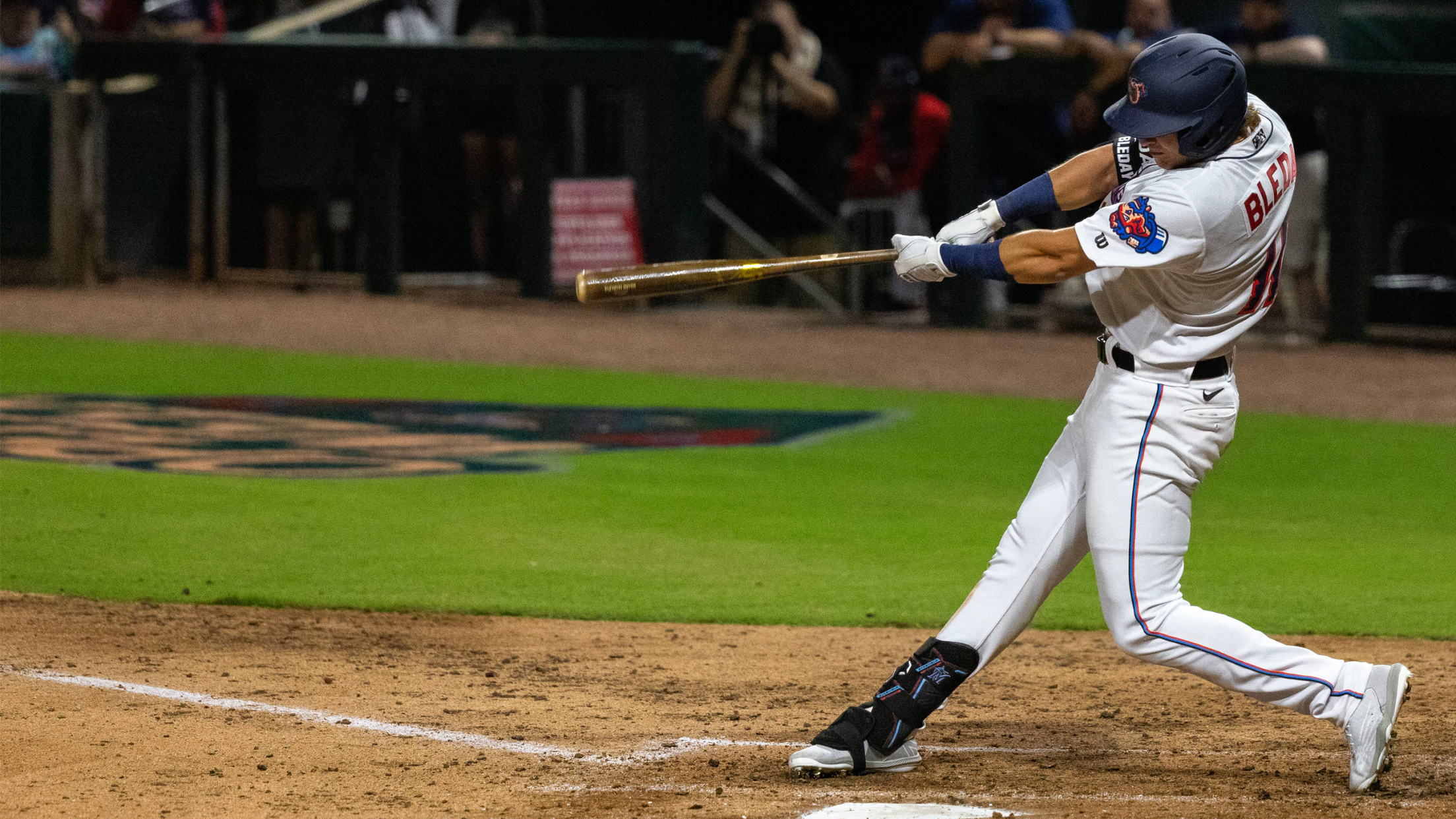 MEMPHIS, T.N. – In his Triple-A debut, Bryan Hoeing (W, 1-0) earned his first Triple-A win, tossing seven strong innings as Jacksonville took the 6-4 win over the Memphis Redbirds at AutoZone Park Saturday night. Entering the fifth inning, Jacksonville (17-12) found themselves down 2-0. JJ Bleday (6) led off
Jacksonville sweeps doubleheader with Memphis
Jumbo Shrimp club five homers over two games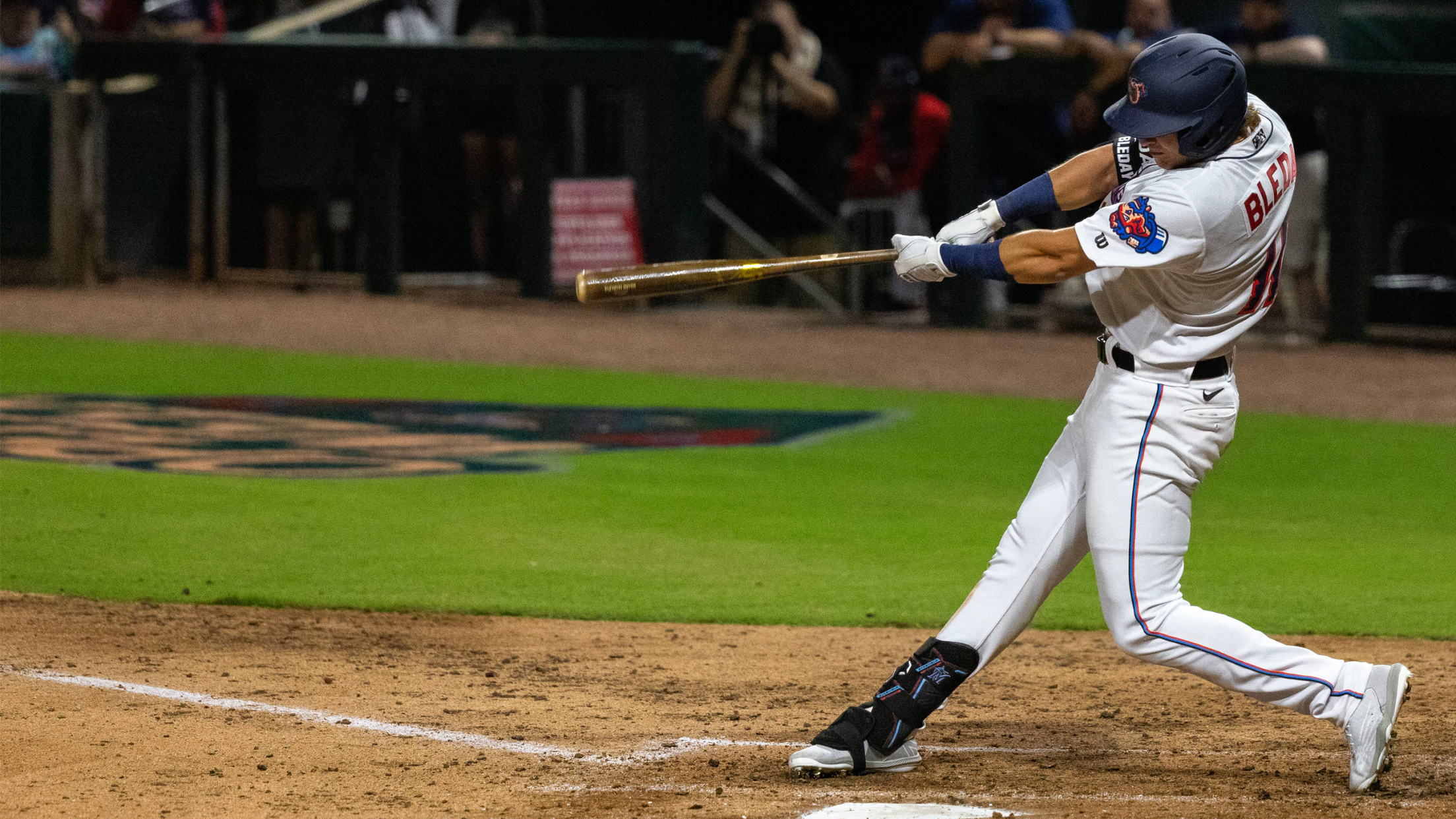 MEMPHIS, T.N. – Thannks to five home runs in both games, the Jacksonville Jumbo Shrimp swept their doubleheader with the Memphis Redbirds Friday, winning 7-3 in game one and 10-6 in game two. For the third time this series, the Redbirds (15-13) trailed entering the bottom of the seventh inning.
Jumbo Shrimp, Redbirds postponed Thursday
Contest will be made up as a doubleheader Friday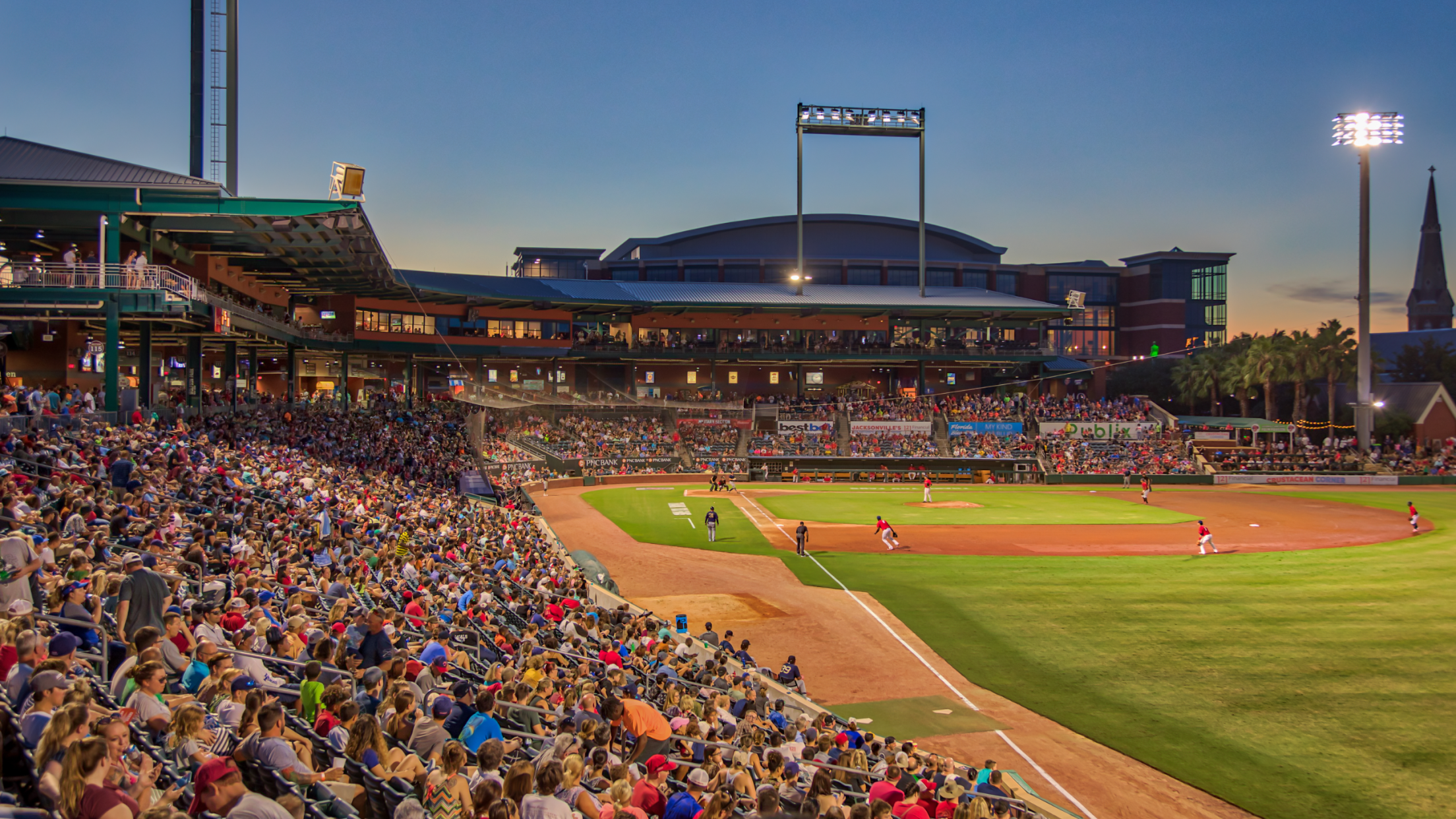 MEMPHIS, T.N. – Thursday's scheduled contest between the Jacksonville Jumbo Shrimp and the Memphis Redbirds has been postponed due to inclement weather. The game will be made up as part of a doubleheader Friday, with first pitch of game one set for 6:05 p.m. ET. Game two of the doubleheader
Jumbo Shrimp Homestand Highlights May 10-15
Series features two fireworks shows, Rex the Beach blvd bobblehead giveaway, specialty jersey, and hot yoga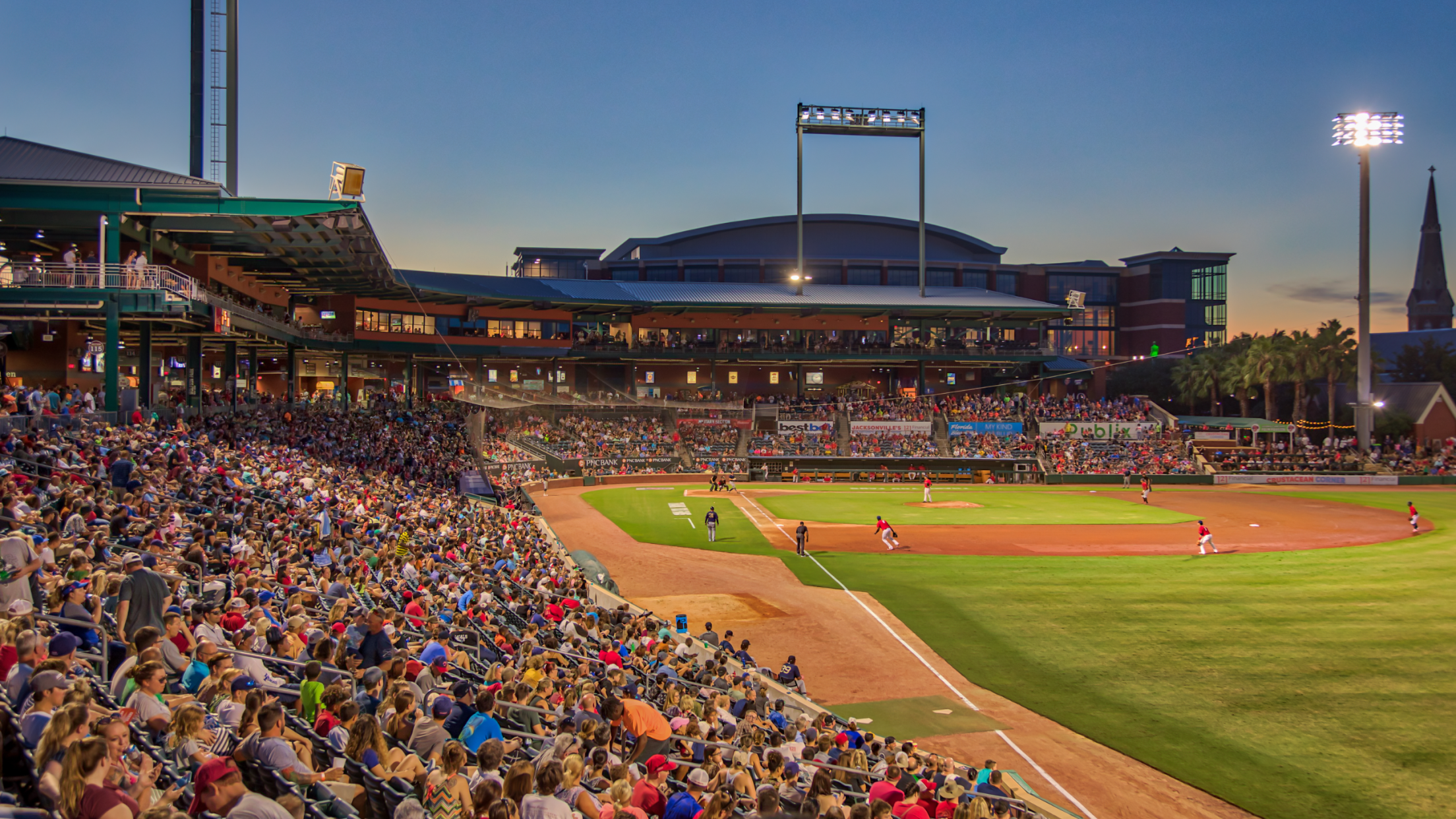 JACKSONVILLE, Fla. – The Jacksonville Jumbo Shrimp 2022 season presented by FIS continues Tuesday, May 10 with a six-game series against the Nashville Sounds, Triple-A affiliate of the Milwaukee Brewers, that runs through Sunday, May 15 at 121 Financial Ballpark. The homestand features a promotional lineup that includes the following
Six-run seventh inning sinks Jumbo Shrimp
Quintana homers in loss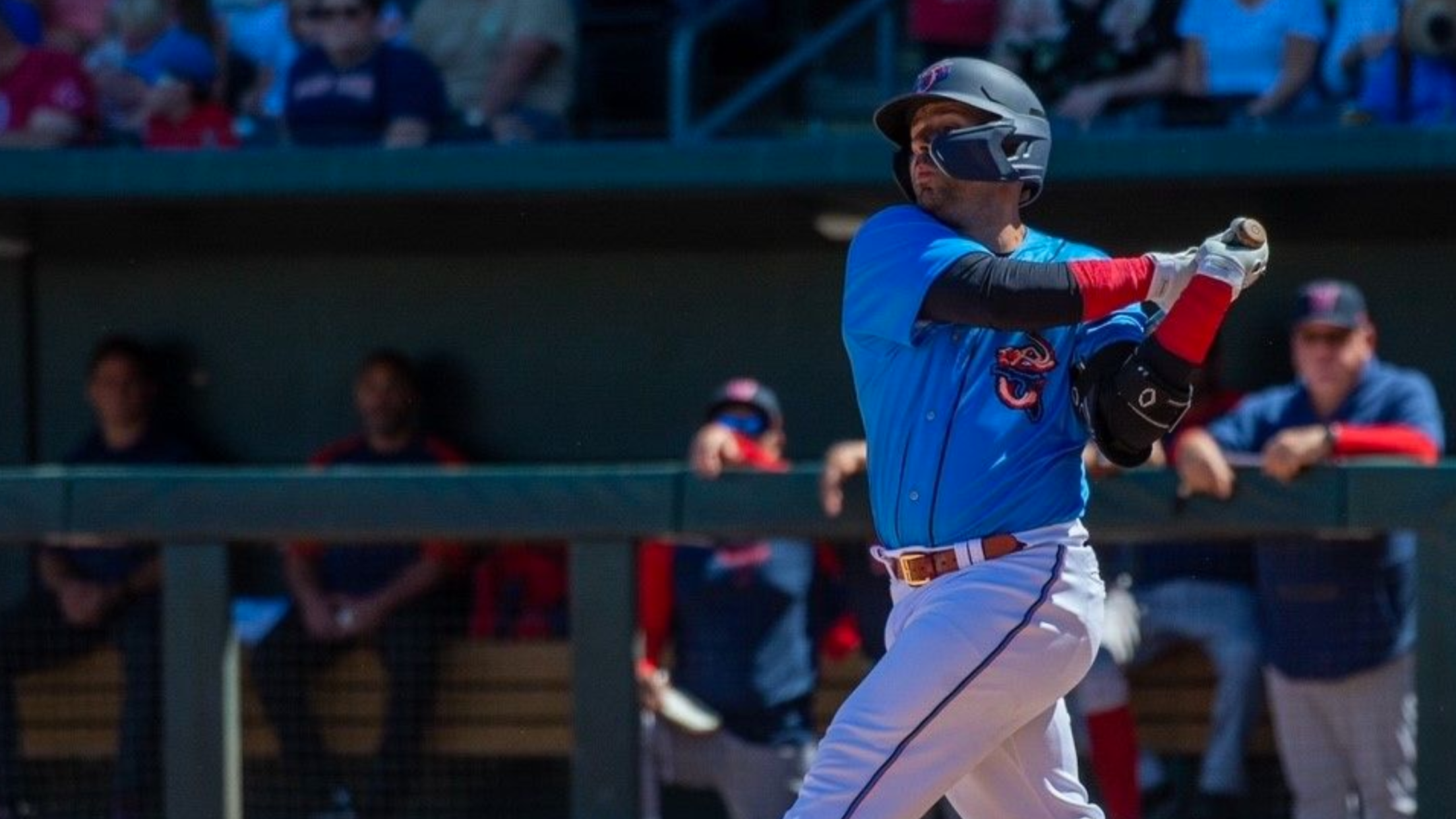 MEMPHIS, T.N. – Lorenzo Quintana blasted a two-run home run but the Jacksonville Jumbo Shrimp limped to the finish line Wednesday in a 7-3 loss to the Memphis Redbirds from AutoZone Park. For the second night in a row, the Redbirds (15-11) trailed entering the bottom of the seventh inning.
Jumbo Shrimp tally eight-run output in Memphis opener
Dunand, Burdick tally two RBIs each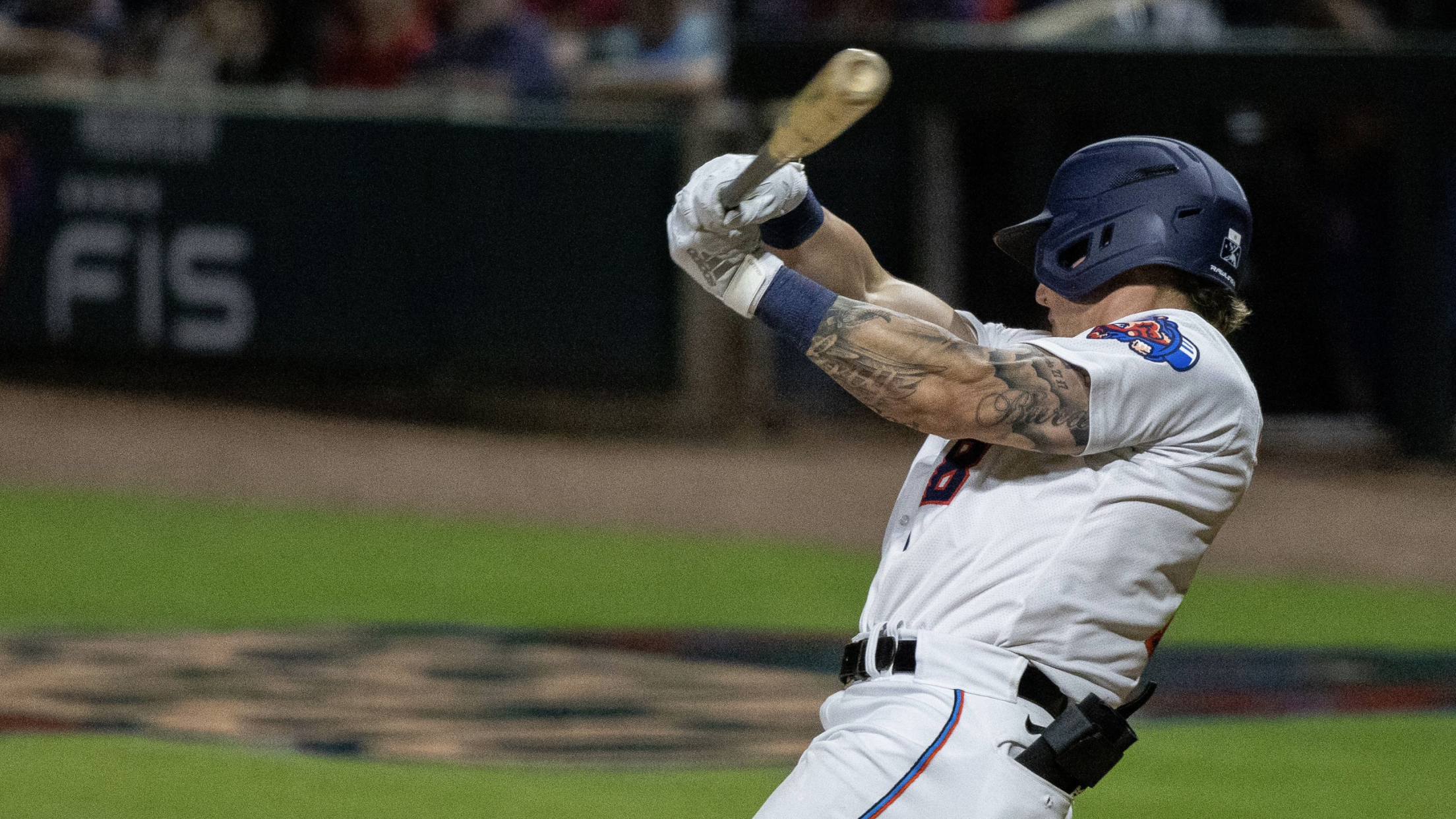 JACKSONVILLE, Fla. – The Jacksonville Jumbo Shrimp got off on the right foot, opening with an 8-6 win against the Memphis Redbirds Tuesday afternoon at Autozone Park. The Redbirds (14-11) trailed 7-2 entering the bottom of the seventh but offense woke up with a bang. Luken Baker (4) banged a
Three hits, home run from Díaz not enough in 5-4 defeat
Jacksonville settles for series split with Charlotte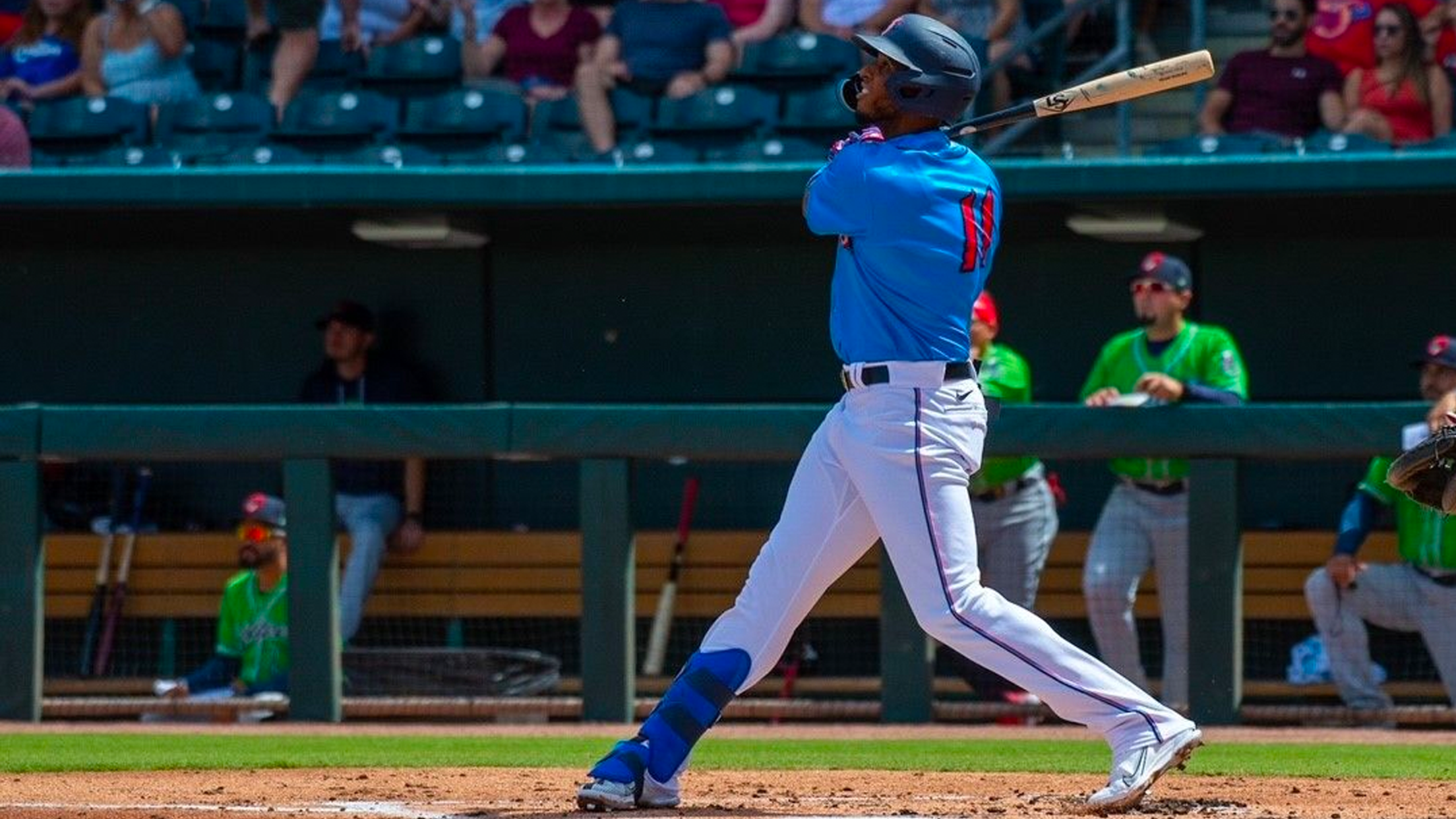 CHARLOTTE, N.C. – Lewin Díaz collected three hits, including a home run, in Sunday's series finale, but the Jacksonville Jumbo Shrimp fell 5-4 in 10 innings to the Charlotte Knights at Truist Field. Jacksonville (13-11) led 3-1when Adam Haseley walked to begin the eighth. A wild pitch bumped Haseley up
Leblanc's home runs, Meyer's pitching spark Jacksonville
Jumbo Shrimp beat Knights 5-1 for second straight win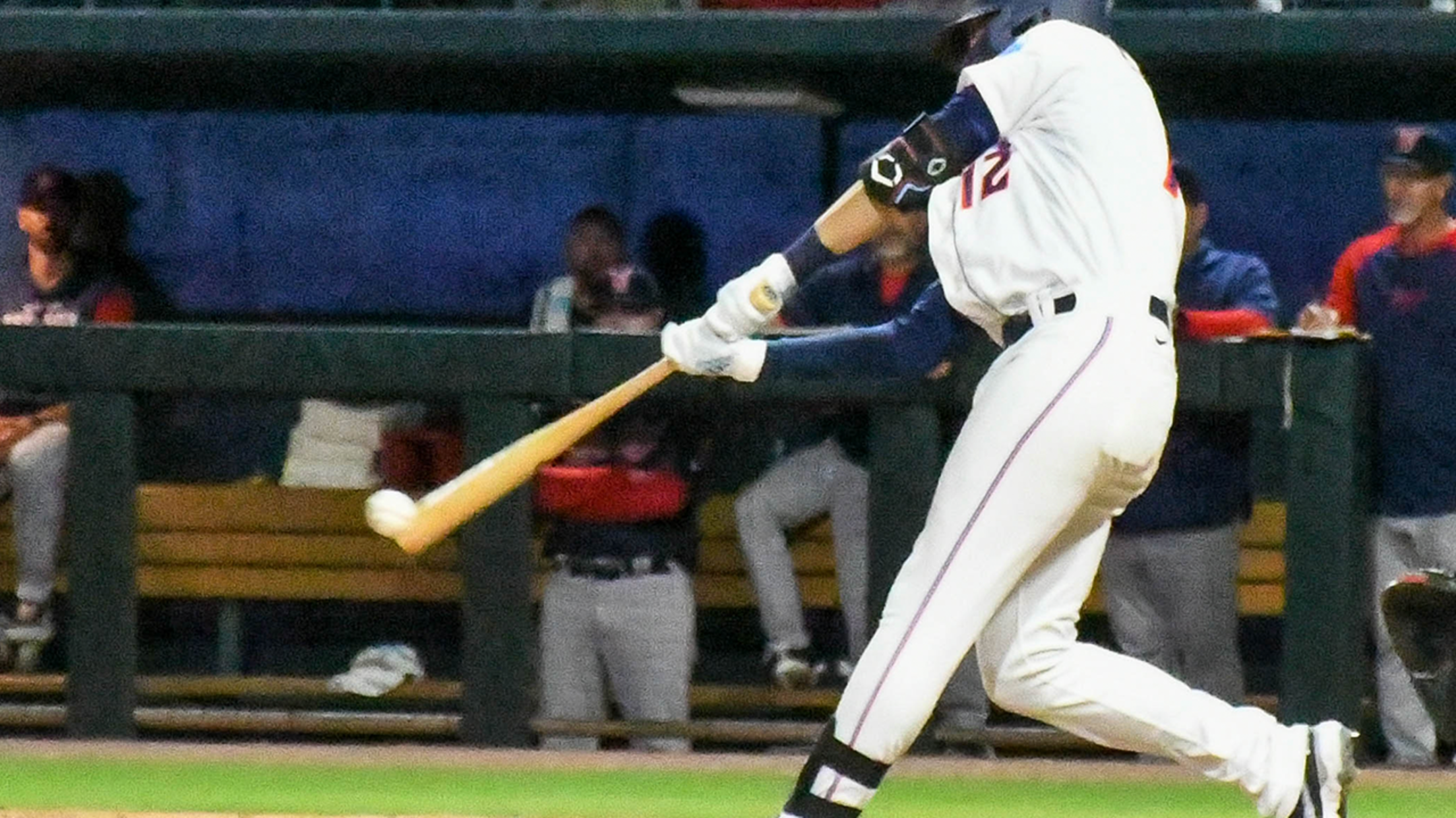 CHARLOTTE, N.C. – Charles Leblanc socked two home runs and Max Meyer pitched 6.2 strong innings on Saturday to lead the Jacksonville Jumbo Shrimp to a 5-1 victory over the Charlotte Knights from Truist Field. Leblanc broke a scoreless tie in the second by homering off Charlotte (9-14) starter John