Grant Dayton spins his way back to Jacksonville
Fresh off a World Series ring with the Braves, left-handed reliever grateful for another chance at baseball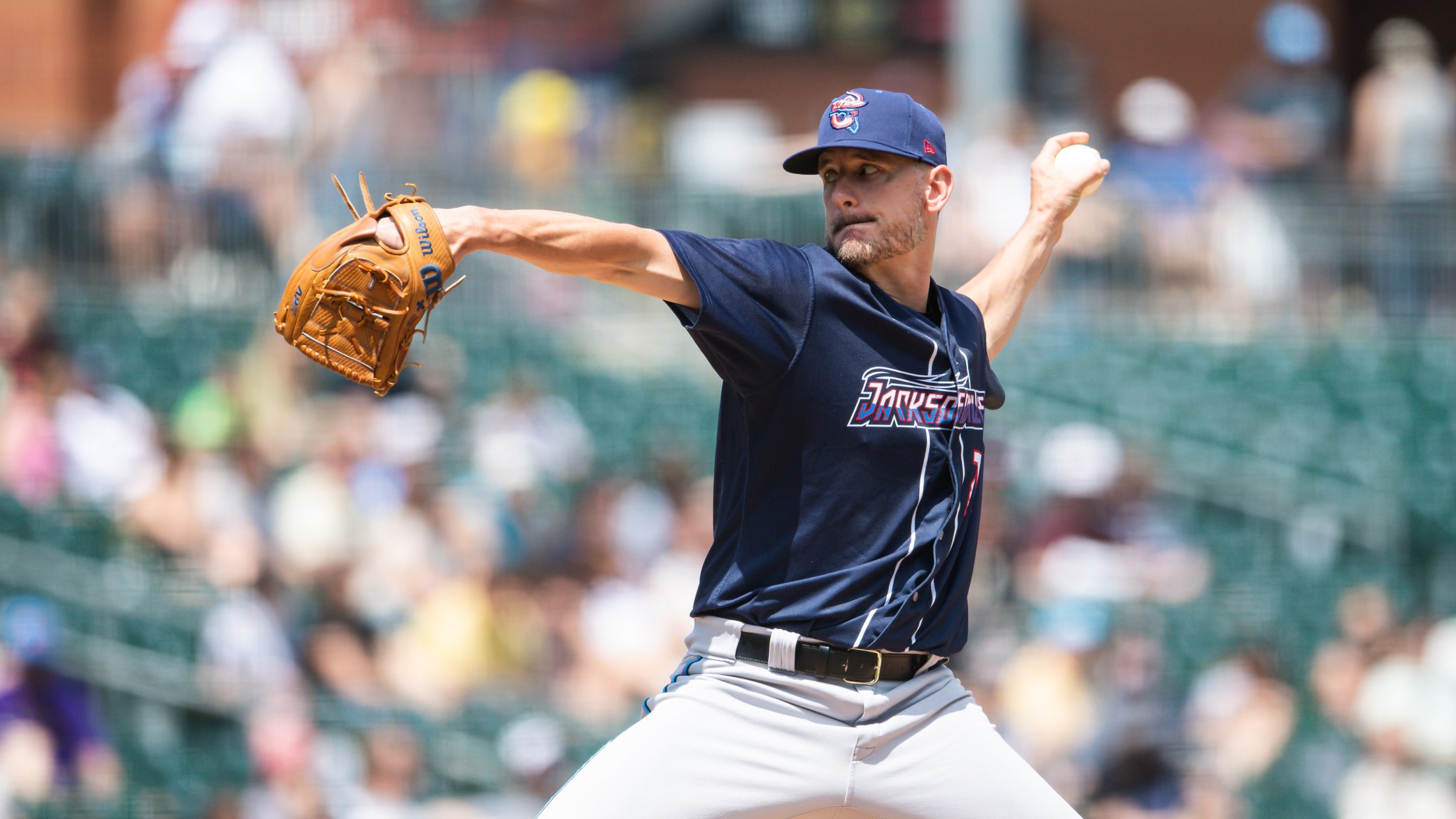 Grant Dayton, who pitched for Jacksonville from 2012-14, is having an excellent season for the Jumbo Shrimp in 2022. (Laura Wolff/Charlotte Knights)
The first time Grant Dayton came through Jacksonville was exactly a decade ago. A 2010 draftee by the Florida Marlins out of Auburn University, Dayton had shot up through the system, reaching the Double-A Jacksonville Suns for the final few weeks of the 2012 season. In the minor leagues, guys
The first time Grant Dayton came through Jacksonville was exactly a decade ago. A 2010 draftee by the Florida Marlins out of Auburn University, Dayton had shot up through the system, reaching the Double-A Jacksonville Suns for the final few weeks of the 2012 season.
In the minor leagues, guys don't want to come back. They only want to keep moving forward. Nonetheless, Dayton returned to Jacksonville for the 2013 campaign, pitching to a 2.37 ERA in 30 games covering 38.0 innings. He found himself back again for the beginning of the 2014 season, finally earning a midseason promotion to Triple-A New Orleans after registering a 1.10 ERA in 16.1 frames over 11 appearances.
It still took a couple more years and a different organization to uncover what made Dayton so special.
The 2016 season offered, for the first time, some adversity for a pitcher who had constantly put up strong numbers, yet was never able to get a big league look because his fastball velocity averaged only in the low-90s. He had been traded by the Marlins in July of the previous year to the Dodgers, who promptly assigned him to Triple-A Oklahoma City. The new organization didn't take right away for Dayton, who struggled so much in Oklahoma City that he was demoted to Double-A Tulsa. The 2016 campaign represented his chance to salvage his career.
"That was a make it or break it year for me," said Dayton. "After I got traded to the Dodgers in 2015, I struggled a little bit in Triple-A and I just I told myself I'm not going to get swept under the rug. I'm going to do everything I can, and like I said, make it or break it, and that really took the break it out of my mind. And I was able to unlock a little bit of extra—I always felt like I was throwing 100 percent intent and then I felt like I unlocked just a little bit more. And going out there and just going out there and just knowing this is my last go to prove to be just what I needed to get to the big leagues."
The call came on July 21, 2016. Dayton was finally going to the major leagues. The following day, he became the 21,204th player in MLB history, firing 2.0 scoreless innings in an extra-inning defeat at the St. Louis Cardinals.
Dayton was grateful to have finally made it to The Show. And perhaps the Dodgers didn't exactly realize what they had unearthed at the time in a low-velocity left-handed reliever. Dayton's calling card soon came to the forefront of the game: spin rate.
"They (the Dodgers) definitely can develop guys. And maybe not so much teaching them to do things that they've never done before, but helping them achieve their greatest potential," Dayton said. "I would say that for me, it's being able to spin a fastball. That was something I always knew I could do special was throw a fastball and spin it well. But I didn't really know why, why that was so good and even how to use it."
Blessed with his ability to spin the baseball, Dayton worked with the Dodgers on changing the location of where he threw his pitches. He rapidly found a role in the bullpen on the 2016 Dodgers, who won the NL West for the fourth consecutive season, and 2017 Los Angeles club, which went 104-58 en route to a division title, NL pennant and Game 7 loss to the Houston Astros in the World Series.
"Traditionally, especially when I was coming up, guys threw fastballs only down in the zone, and if you go up, it's because you missed," said Dayton. "They basically broke that mindset for me, (telling me) that pitching up was good. And I want to say, I was one of the first pitchers in the wave of good, a good riding fastball up in the zone."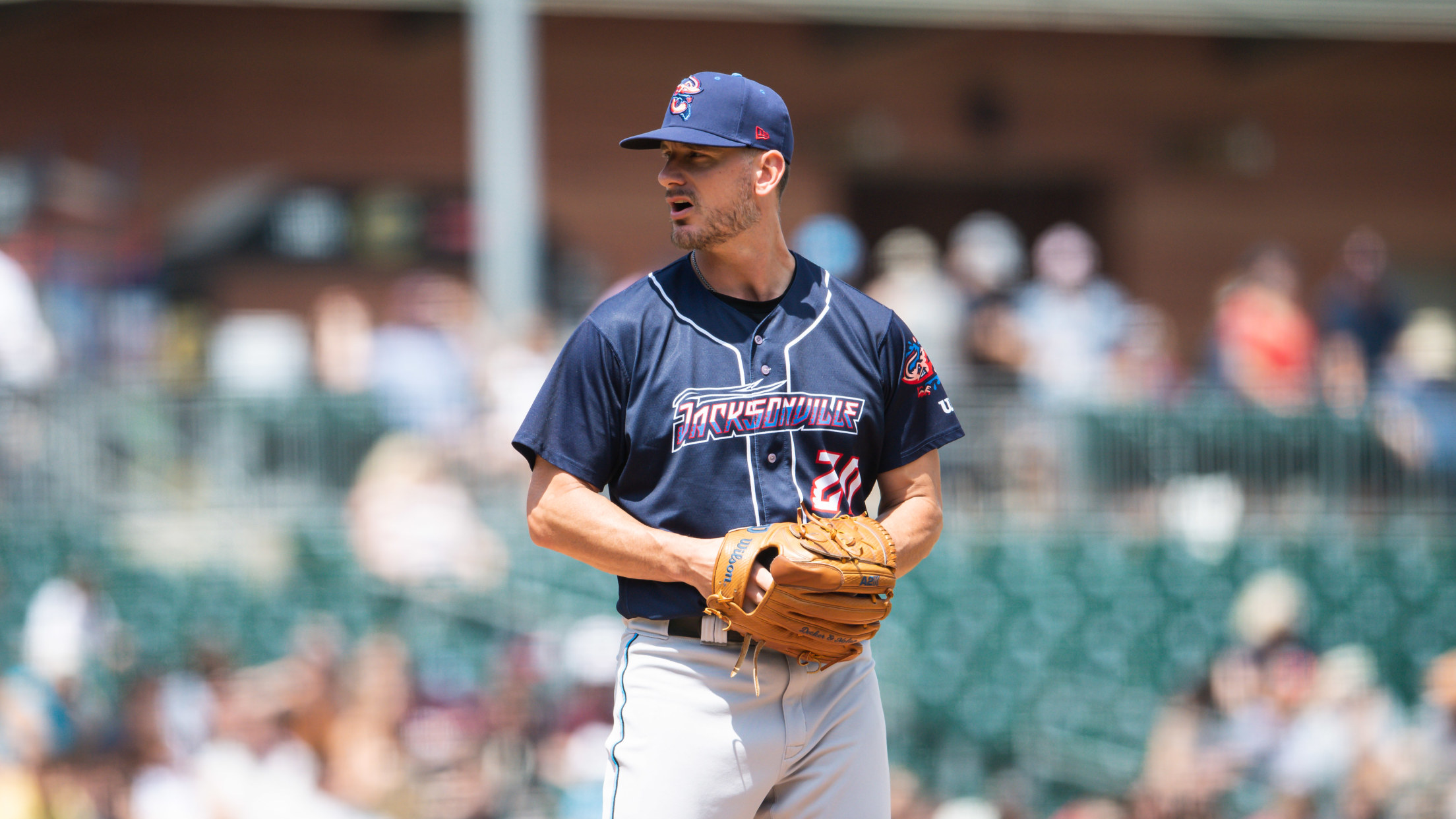 Dayton might have been one of the first pitchers to utilize a high-spin fastball up in the strike zone, but the idea rapidly caught fire across baseball. And when he returned to a major league mound in 2019 as a member of the Atlanta Braves following 2017 Tommy John Surgery, he quickly realized he was no longer a unicorn when it came to spinning his fastball. And similar to his years-long wait to get up to the big leagues in the first place, it took Major League Baseball in 2021 cracking down on pitchers' using substances to better grip or spin balls for Dayton's distinctiveness to return.
"Everyone started to do it and so my profile wasn't as unique anymore," Dayton said. "Some people may have been getting some help with some stick. So (now), I feel like my uniqueness is starting to come back. Because I think that I can still provide that high-zone fastball. And some guys maybe aren't doing it that as much anymore. Thankfully, because the guys that were doing it were throwing 100 miles an hour and I throw 90. So, you know, it was, they were starting to put me out.
"Now, I feel like I have another chance at baseball."
A decade later, Dayton's back in Jacksonville, only this time as a member of the Triple-A Jumbo Shrimp in the Miami Marlins' organization. His decade-long journey to return to the First Coast hopefully will be a short one before he heads to the major leagues again. After all, players want to keep moving up the ladder.
But the now-34-year-old lefty is grateful for a journey that has spun in all sorts of directions. There have been some lows; a pair of surgeries, trades, a couple times getting released. The highs, though, have been extraordinary; his 2016 MLB debut that sparked 99 appearances over five seasons in the major leagues. A 2021 World Series championship as a member of the Braves, the team he grew up rooting for as a kid in Huntsville, Ala. And now another chance at baseball with the Marlins, the team that drafted him to spark this ride in the first place.
"I grew up watching them (the Braves), everybody that's my age," said Dayton. "(Greg) Maddux, (John) Smoltz, and (Tom) Glavine were just freaking my heroes, right? They're the best pitchers, and I have to be honest, I was stoked (to play for Atlanta). My family was stoked, my friends were happy, happy that I'm not halfway across the continent playing ball anymore. That I'm home. I really enjoyed the four years that I had with the Braves. We were good every year. We went to the playoffs every year. And, obviously, we know what happened last year, we won the World Series and got a ring, and it fulfilled everything that you could imagine. You know, all the hopes and dreams there it was.
"That a huge blessing to be able to say that not only did I get to play for my childhood team, but win the World Series with them. I am forever grateful for the opportunity that I had to play in the big leagues with the Braves. And also, I'm grateful that the Marlins are giving me a shot to continue my career. I'm glad to be here again."