How Bryson Brigman lets his light shine
It represents more than a number, it's why he plays the game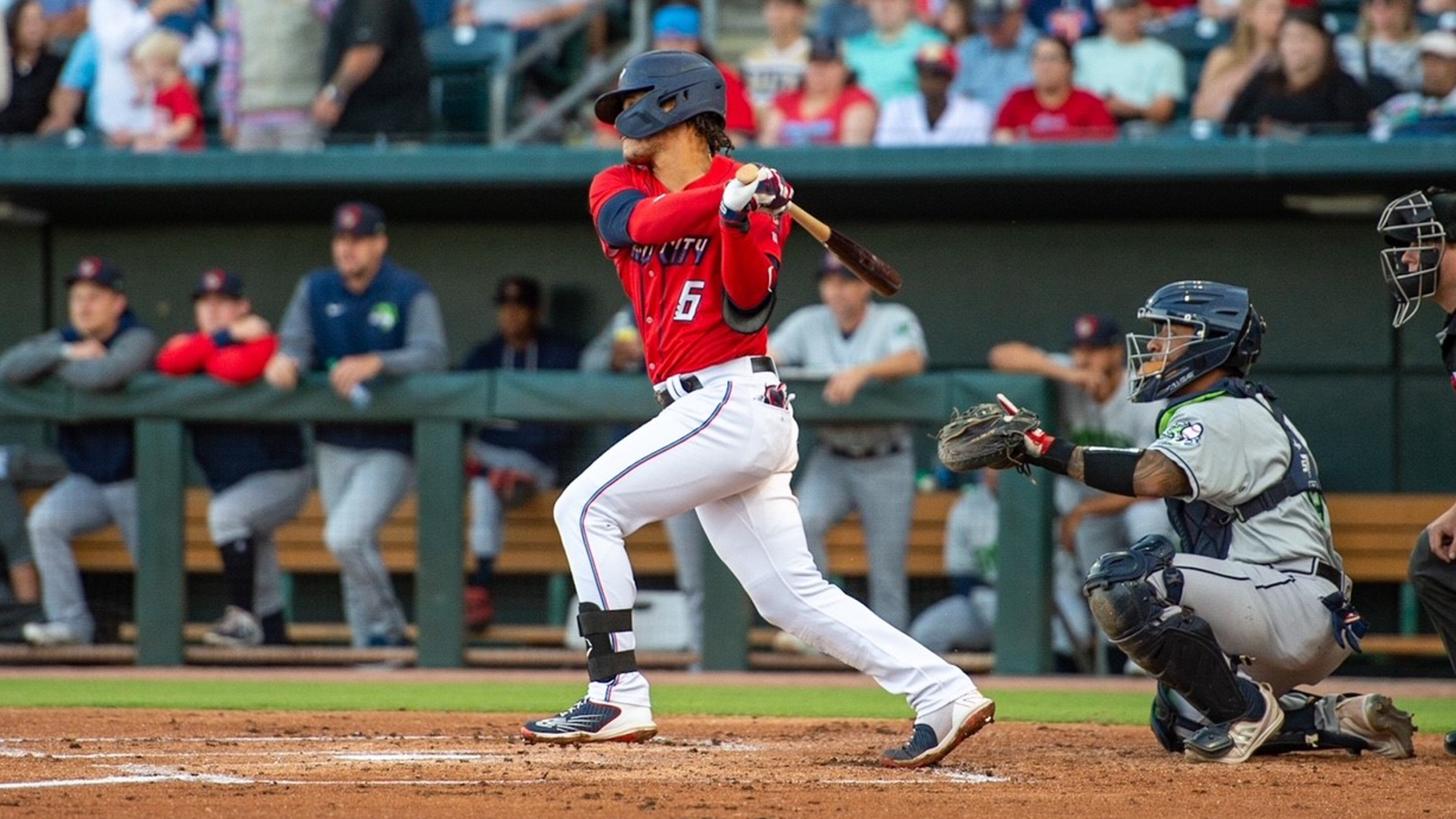 Everyone is always asked what they do for a living. How many times has someone followed up with, "why?" That is the burning question that everyone feels at some point in their life but it's most often asked during times of self-reflection; rarely do we have that question asked to
Everyone is always asked what they do for a living. How many times has someone followed up with, "why?" That is the burning question that everyone feels at some point in their life but it's most often asked during times of self-reflection; rarely do we have that question asked to us by someone else.
For Jumbo Shrimp infielder Bryson Brigman, his answer is not only on the back of his jersey but in his faith as well. Brigman dons the number six on his jersey, and to most, it might seem insignificant and just a number he was assigned. Six, the number on his jersey, of which he also has on a chain that he wears underneath it, is much more than a number to Bryson Brigman.
"I rub the six on my chain and reminds me of what I'm fighting for," explained Brigman.
Brigman is the oldest of four children in his family. His two youngest brothers play college baseball with an eye towards continuing at the next level. Being the oldest, he feels a responsibility to set an example and keep the Brigman name in good company amongst the fans and decision-makers around the game.
"The younger two are still playing in college," said Brigman. "I know for sure they want to play at the next level, so for me, my goal is to make sure that while I'm here, I'm not putting any type of bad name out there for the Brigmans."
However, it's not only blazing a good path for the Brigman name. Bryson really takes on the role of mentor, helping his brothers with not so much the on-the-field part of the game, but the mental side beneath it. In the words of the great Yogi Berra, "90 percent of the game is physical, the other half is mental," and Brigman understands this is an important aspect to being successful on and off the field.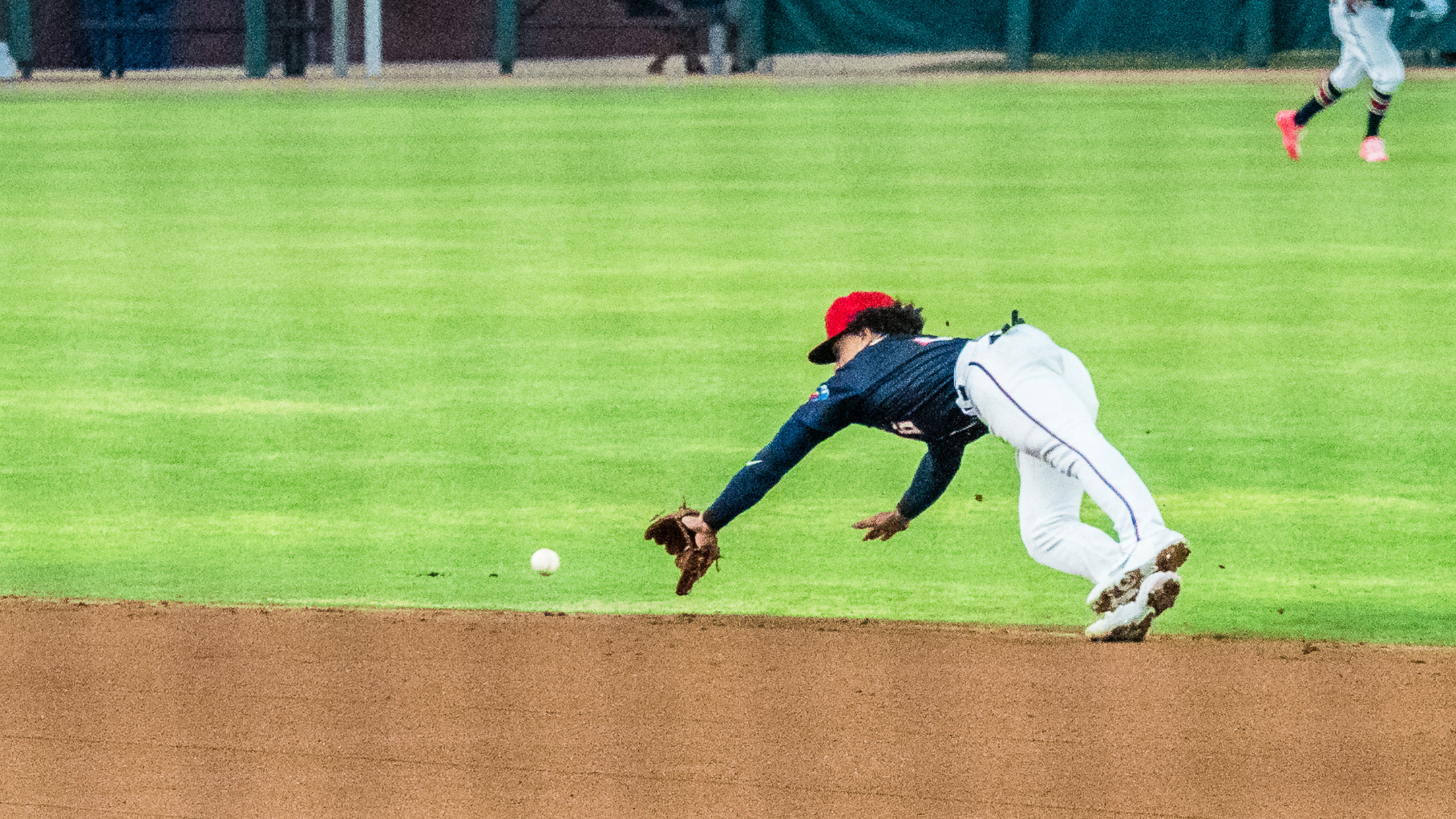 "When it comes to baseball stuff, everyone has their own path, their own different swings, positions and all that, but anything I can help (them) with, like the mental side," Brigman said. "If you're working hard, that work is going to come out in the long run and you can't get tied to results. Just keeping them consistent and helping them understand what the root of what they're doing is, and to help them focus on the process as opposed to the results."
Faith also plays a big part in Brigman's life. It's one of the family pillars when he was growing up and it was an example that was set by his father.
"For me, I grew up in a faith-based family," said Brigman. "We went to church on Sundays and my mom sang in the choir. It was always ingrained in me, that faith. And one thing my dad always says is work like it depends on you and pray like it depends on God."
Now, it's all about taking what he learned as he grew up and implemented it into his daily routine. Whether it's about the work to get to where he wants to be or being a good example off the field, Brigman just wants to make an impact around him.
"I'm not perfect, but it brings me back to why I'm really here and what impact I can have with the people around me," Brigman said. "The relationships with your teammates, with fans and different people that become friends are more important than the fame and money. Now, while fame and money are great and I'm not going to say no to signing a big-league contract, at the same time, what are you really playing for? Are you playing for the fame and money or to have an impact and let your light shine to what the Lord's given you?"
After a breakout 2021 campaign with Jacksonville that saw him hit .282/.361/.399/.760, Brigman says he is more focused than ever on continuing to be a great role model and positive presence in 2022.
"I pray before the game, one for the opportunity to be a good teammate because that's important, to work hard and have some success but to ultimately let my light shine for the Lord in a way that is pleasing to him," said Brigman. "There may be a little kid who wants an autograph. When he sees me play, does he see me throw my glove down because I made an error and throw a fit and start swearing? If I strike out, do I start slamming my things and being a bad example? Or do I let my light shine in a bright way regardless of what's going on on the field and use my talent that He's given me to bless other people? I feel like those are the two things, my family (the six) and God that motivate me.
"I'm not perfect, but it brings me back to why I'm really here and what impact I can have with the people around me. At the end of the day, it's a game and I'm so lucky and blessed to be here in this position. I like to take a step back and say, hey man, understand this blessing that you have and try to use it in the right way."